After years of playing with the idea, my husband and I finally decided to go all-in and try to give him the sissy transformation that he deserved. I came up with a brilliant plan that I advise any wannabe sissies to follow as my husband mastered it after just a few weeks of practice.
Being a sissy is a kink that is often well-hidden and although we are keeping our identities private, we wanted to share how my husband when from being a plain heterosexual man to a dress-wearing, cute little sissy.
---
Update: If you want more of us and more erotic content submitted every single day by people like us, come and join us inside of the VIP membership area.
I Wanted To See If I Could Turn My Hubby Into A Sissy
We have always played with the idea, he has worn my panties a few times, he has dressed up all girly for me once or twice and I knew he had the potential to go all the way, we just didn't know what we were doing and we weren't sure if we wanted to take the steps that we needed too.
Eventually, we both decided we wanted it, I find the whole kink an incredible turn-on, the power play, the shift in roles, and seeing my masculine husband all dolled up, makes me so wet between the legs. My husband is also very turned on by it, he loves being all dressed up, teased, and made into a submissive girly girl. This was it for us and we made a sissy training plan.
Starting His Sissy Training
We were both so eager that it wasn't difficult to get started, we just decided to go for it and buy some of the sissy accessories that we wanted. We knew it wasn't going to be easy and we knew there would be hiccups along the way but we were both so ready for him to be transformed that nothing was going to stop us.
His first week of training:
During his first week of training, I wanted to keep things simple yet I still wanted to start building his natural sissy urges. He needed to get real horny, he needed to begin feminizing himself and I had to have a lot of control handed my way.
These were a few of the rules from the first week of sissy training:
He wasn't allowed to masturbate.
He had to wear a thong every single day.
Only

cute stockings

and feminine clothes to be worn inside the house.
He had to do as I asked.
I could tease his cock as much as I wanted but he wasn't allowed to cum.
I made him wear thongs to work under his suit.
His Second Week
The second week is where things really began to heat up. We moved on to a lot of first-time sissy anal play. My husband was desperate to cum at this point, he was becoming really horny from all the teasing and orgasm withholding.
He would do anything to please both me and him and so this what we did on his second week of sissy training:
I got him a

realistic dildo

to practice sucking on. I made him show me his blowjob skills with it and had him performing like a little slut.
We started anal training by using a fabulous

butt plug

. This not only stretched my sissy husband's ass out but it also relaxed the muscles and the vibrations brought him so much pleasure and he wasn't allowed to cum.
He was made to wear his most girly and feminine clothes at all times and he was all to start practicing his manners by asking me for permission to do anything.
We started

online dating

to find him a cock to suck. We set him up a sissy profile and went through hundreds of men to find him the perfect man to flirt and play with (eventually).
His Third Week
His third week in the sissy transformation was mind-blowing, he had come on so far. Going from a guy who liked to dabble in the kink to being a full-on sissy with no qualms or hang-ups and just a submissive desire to finally be allowed to cum. He did everything we had been doing and then some. I wanted the week to be memorable so we did a few things to really next his advancements to the next step:
-Finally, he was allowed to cum this week, however, he could only cum by using his prostate, his cock was still out of bounds.
-Aside from feminine clothing I made him wear these fake boobs under his clothes too.
-We tried pegging, that was a lot of fun and it really showed us both that I was in charge and he was fully submitting to me. He moaned like a girl as I fucked his ass and it was tremendous.
-We waxed his entire body using my waxing kit.
– At last, my sissy husband reached a prostate orgasm, he was squealing and screaming as he came and after that, he just kept begging for more.
My Husband Was Becoming A Real Sissy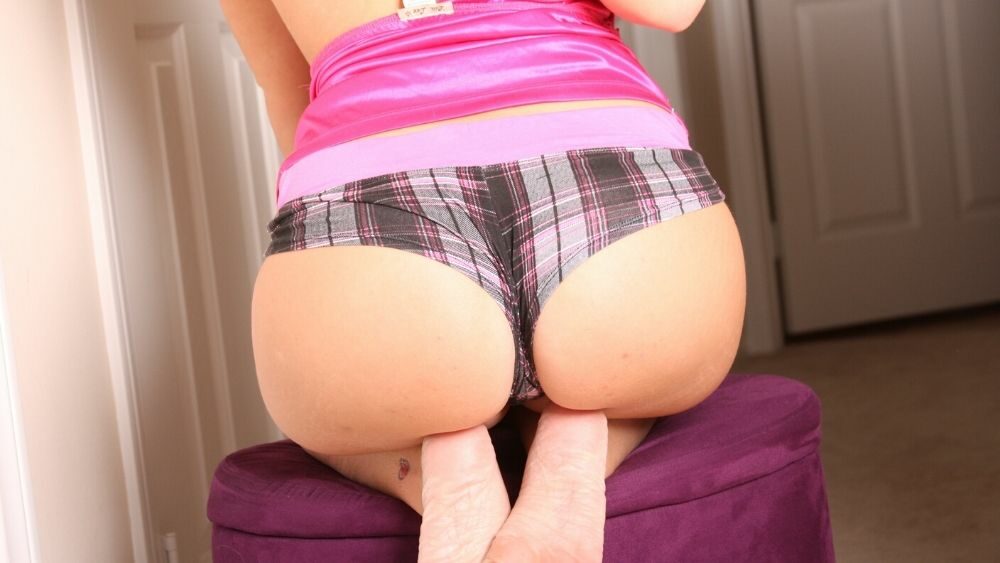 It took three weeks and I could see his cravings building, he really wanted to try the real thing, all the blowjob practice, the pegging and the prostate massaging had turned him into a pretty slut.
We talked about sharing him with some of the nice met we had met online but I knew my husband needed a little bit more practice before I sent him off to go and play with someone. Perhaps I would find someone who could try and impregnate my sissy?
I'm So Proud Of Him 😏
He has come such a long way, he has been transformed into a beautiful sissy who does as I say, loves his pretty new things, and keeps me on my toes! Exploring our kink together has been eye-opening and I just know that it is the right path for us both.
There Was A Long Way To Go Before Sharing Him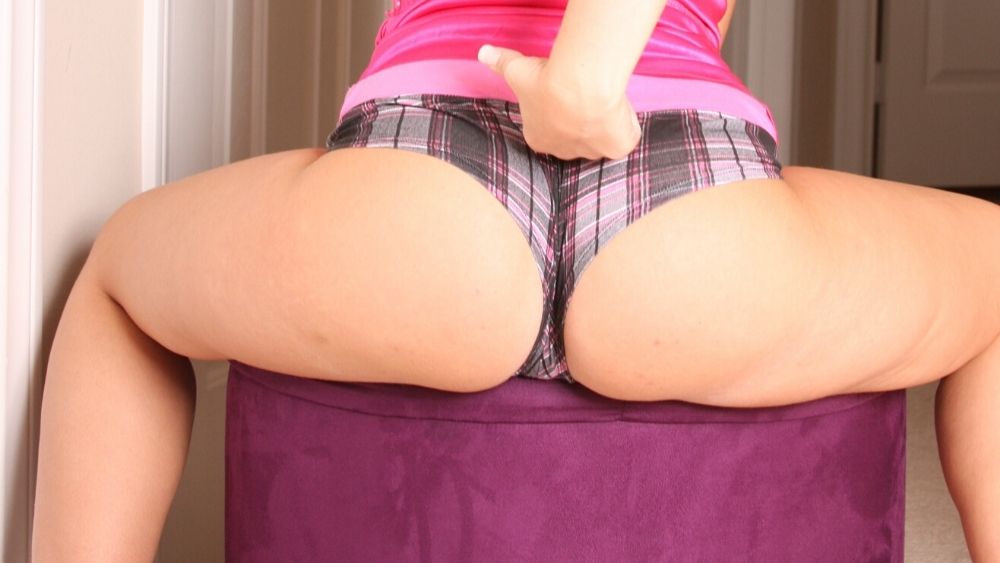 He still needed to learn to take a dick better and I needed to show him the power of cum and what it felt like to have a big load squirted inside him, that's why I started his cum training.
My husband unlocked his cum cravings, it was certainly a journey but one that has to lead us one step closer to sharing him with a real man.
If you have any questions or advice for us just leave your comments down below!