I love a good 'big dick' story, I love reading about the size, and girth, and sometimes even struggle when trying to fit it all inside.
We all know that it isn't always about the size when it comes to cocks but it can be nice to fantasize about something larger than average and it can also be nice to fantasize and imagine ourselves in that situation.
Big dick stories are plenty on my blog so I hope you enjoy scrolling through the archives!
Update: We have loads of fully nude user-submitted stories and pictures with some monster cocks and some of the hottest erotic stories you'll find online. Just sign up for our fully nude erotic membership.
---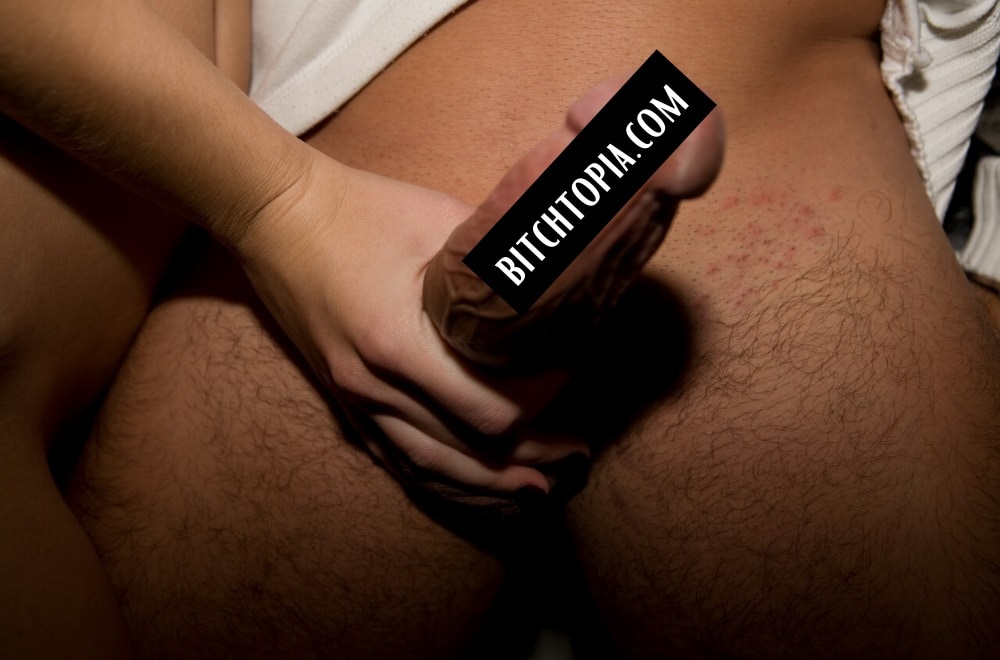 Not only is he an older gentleman, but he is also hung and delightful in the bedroom. I love taking his big, thick meat and feeling it in my core. I can't get enough of him!
---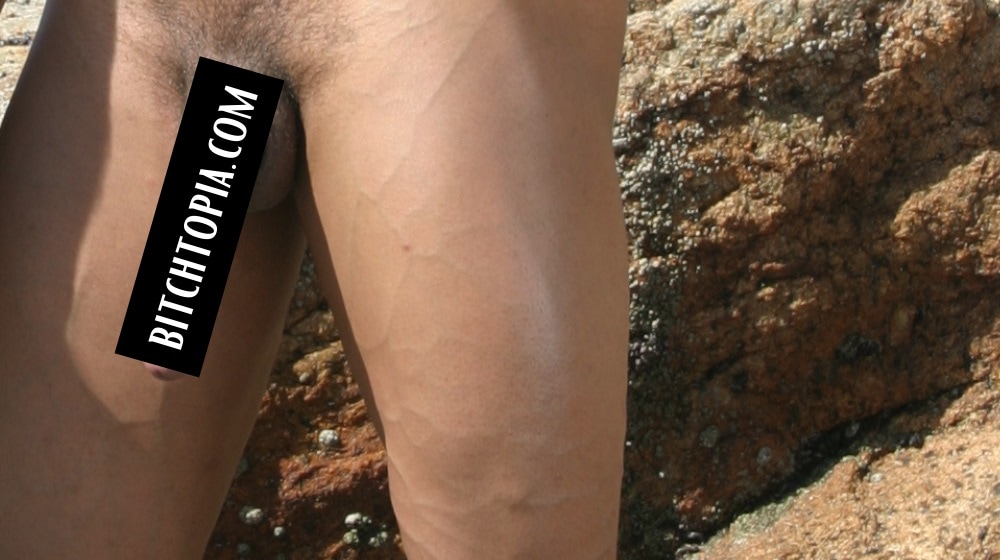 I was sunbathing, minding my own business when I happened to see my husband's dad at the beach, fully nude what I saw made my clit swell and I haven't been able to stop thinking about his big dick ever since. I want him badly.
---
I have always had a thing for older women but this milf showed me what it really meant and she has ignited something inside of me that is not going out. She is my mom's friend and when she came to me I thought I was dreaming.
---
A fantasy comes true for this horny woman as she embarks on her very first bukkake. All sorts of dicks surround her as she coats herself in their cum. A delicious tale of seed and adventure.
---
In this story, we read all about how a horny couple has their first throat pie. His big fat dick slides down her throat and fills it with his hot delicious seed and she loves every minute of it.
---
A romantic story where we see two individuals overcome a big taboo. Boy meets girl type of scenario but this time it's her dad's best friend that she fucks. I love this story, you can practically smell the passion and the sex through your screen as they explore one another's bodies even though they know they really, really shouldn't.
---
A seriously erotic story where we meet a humble guy who uses his big fat cock to grace us with this insane story. The girl he fucks struggles with his huge member before taking matters into her own hands and taking his whole cock and load into her tight, small little pussy.
---
An erotic, sensual and kinky tale of a woman who is seduced by her father-in-law. I love this story, it gets me off every time I read it, the pure taboo of it and the fantasy that I am sure many people have thought about comes true in this unique piece of writing. She also makes sure to mention how much bigger his cock is than his son's which is incredibly hot.
---
A woman pushed to her limits is seduced by her lousy boyfriends brother, not only is he older, taller, more attractive, and kinder than his brother he also has a bigger cock that he fucks her with at a garden party. I love the suspense in this story as you just wait for them to get caught but the fucking is so good that you kind of don't want it to happen.
---
In this true story, we follow a woman who attends a private sex party alone and finds four men to fuck her. This woman has a serious fetish for cum, a fetish she found out when she gave her boyfriend a blowjob for the first time. These four men give her a great time and she blows their minds at this descriptive private sex party.
---
Lola takes us back in time to a time when on one hot summer's day she fucked 3 of her closest friends. Being young, dumb, and horny is what caused this turn of events and she doesn't regret a single second of being their little plaything for a while. It's an extremely erotic story and in it, you will find cocks, pussy, and cum. Perfect.
---
I was unsure whether or not to include this story in the big dick archives but I decided it was a great idea because not only is this story insane but there is mention of amazing girth and I figured big dick lovers would still appreciate that. In this story, we hear from Kelly who meets her now boyfriend in a cafe and when they do fuck (like animals) she forces him to cum inside of her, and trust me it's a must-read.
---
Emma meets a tall, dark, and handsome man on a night out and it subsequently turns into an amazing fuck fest. Emma has never had a cock so big and her pussy aches when she walks home and remembers just how amazing the sex was with this man whose cock was like a second arm.
---
In this story, 'G' tells us all about the time she had one of the most stimulating massages of her life. You can envision yourself on the massage table when she's re-telling her tale and how this stranger brings her to orgasm by anticipation and sensual touching.
---
Samantha submitted this story to us as she tells us the story about how her best friend Chris cums deep inside of her ass. There's a lot of anticipation in this story, they are both with other people and it's not until this moment that they realize their sexual feelings for one another and boy is this story steamy.
---
Not a traditional big dick story but a story worthy of its place nonetheless. I love this story, we meet a horny husband who is surprised by his wife with a strap-on that she has bought online. It satisfies him so much that he actually has a prostate orgasm as his wife thrusts her big new strap-on in and out of his virgin ass.
---
My vice is playing with sissies and turning them into cock loving sluts and with this particular sissy (Sasha) I pounded her ass and made her cum so hard for the first time with my big cock.
---
I have an affliction for sissies and getting them to take my BBC. I train them up, stretch them out and have them submit to me. I want to share with you how I do it, what they do for me and just what it takes to become one of my sissy playthings.
---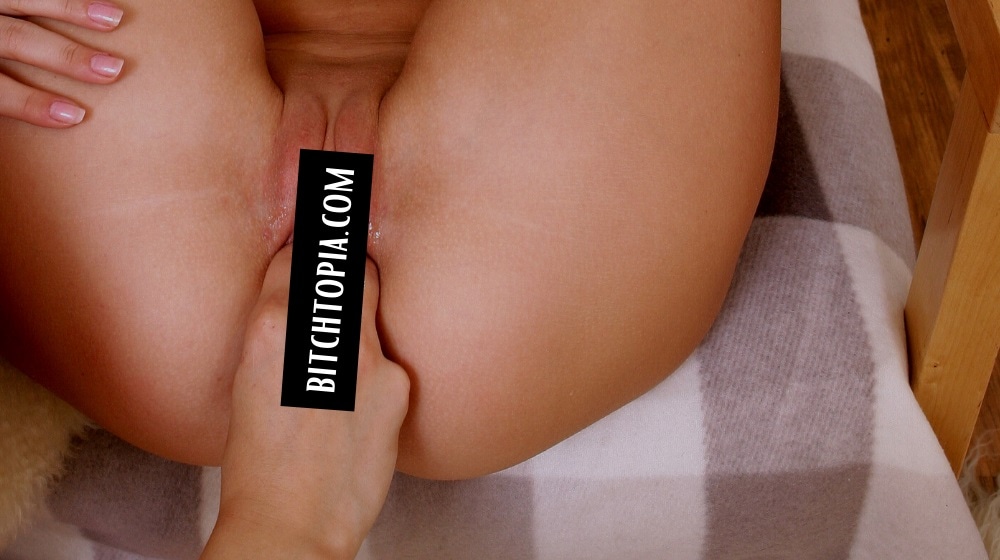 I love being stretched out and pushed to my limits and I always found that with a big cock I could achieve these goals, however, I didn't realize fisting could have the same effect, if not better. This is my tale of stretching, a large cock, and making my pussy work for it.
---