Considering we talk about sex so much on my blog I think it's time to share with you all my most-used sex toys, sex toys that have made me moan, scream, and of course orgasm. I have only picked a handful, these are the sex toys that I always go to, the sex toys that are always in the bed with me, and the sex toys that I wish I could scream about on top of a rooftop. If you want to orgasm or even if you're just intrigued as to what I use every day, you're going to love my collection.
I also included my boyfriend's favorite sex toys too, he uses his as much as me and swears by them, and considering how intensely he orgasms when using them it's really no secret to me the handful he picked to share with you all.
My Female Sex Toy Collection (My Most Used Sex Toys)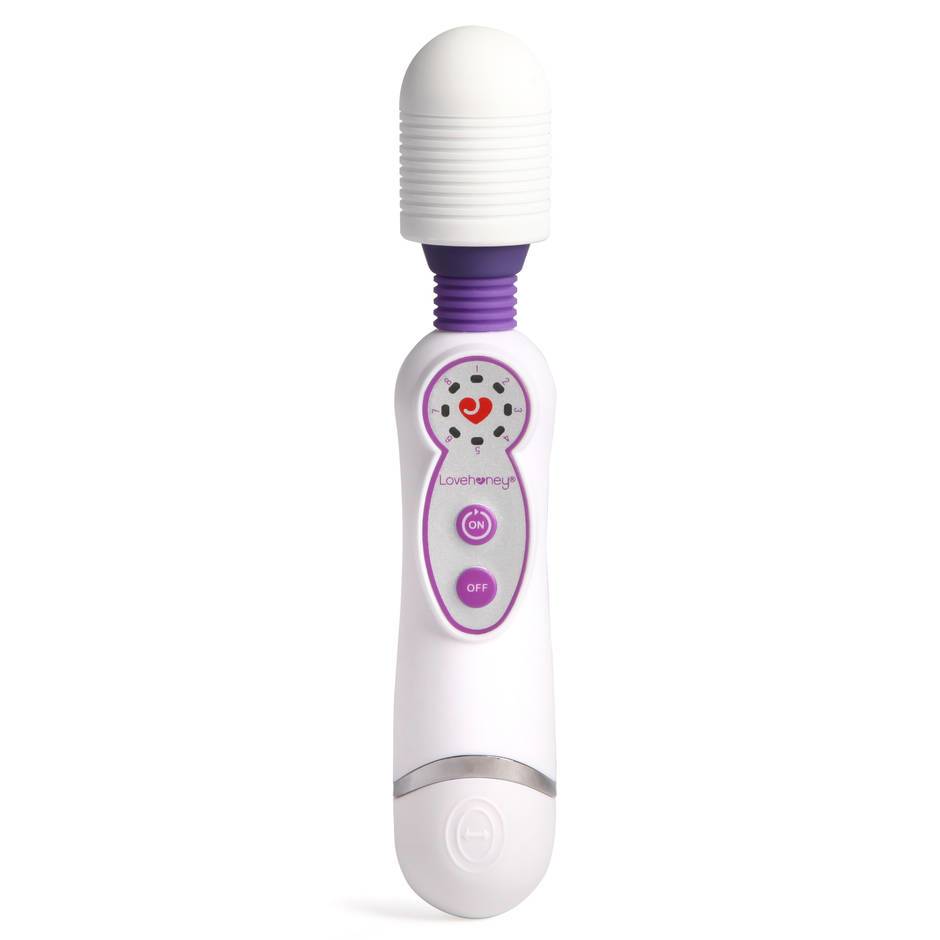 This is my mini wand vibrator that I use all of the time, it may be small but it is so powerful. The entire head vibrates and sends amazing powerful speeds and patterns around your entire clit. It feels incredible and when I hold it against my clit I can cum again and again until I am utterly exhausted.
My boyfriend also really enjoys it when I hold it against the shaft of his penis as he loves the stimulation it gives him. It's easy to store away in your bedside cabinet and it takes double AA batteries so just make sure you're stocked up.
Do not let its small size fool you, the vibrations are so powerful and my orgasms are always so powerful and pu**y is always throbbing in pleasure.
An insane Small supersex bullet vibrator that never disappoints me. It's small, compact, and easy to take anywhere with you but the vibrations it emits are insane. I hold it against my clit and I can cum again and again and just like the mini wand vibrator above, my boyfriend loves it against his shaft but I guess that's all down to personal preference.
I also think the price of this bullet vibrator is great, it's really affordable for how great it actually is. This bullet vibrator is also completely waterproof so you can enjoy it when you're in the bath, shower, or even swimming pool depending on how daring and kinky you are.
A classic g-spot rabbit vibrator is exactly what I need if I want to unleash some combined G-spot and clitoral orgasms. The rabbit vibrator is a classic sex toy but blends the classic toy with the 3 speeds and 7 patterns found inside the bunny ears and the 3 speeds of the rotating shaft and you have yourself a very powerful sex toy.
It's up to you whether you combine the clitoral and G-spot stimulation or just focus on one area but I recommend combining both so that your orgasm is incredibly intense and powerful and of course double the fun.
This classic vibrator is also 100% waterproof so you can enjoy it whenever you please. I love using this sex toy, it always makes me cum and I love g-spot orgasms that come so easily when I use this vibrator.
Sex Toys My Boyfriend Uses
He loves using sex toys, they have added a new twist to our sex life and he has a few firm favorites that he always raves about and definitely gets a lot of use out of.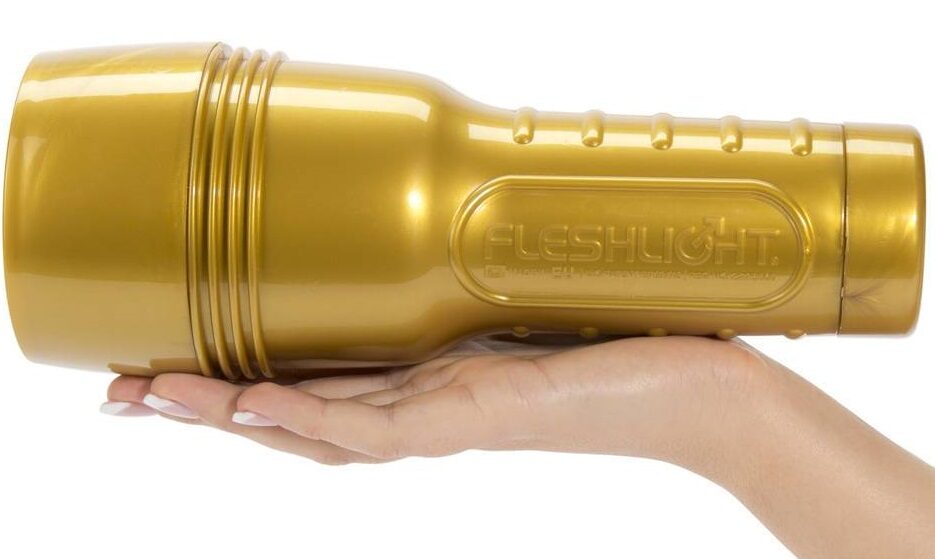 My boyfriend LOVES this fleshlight, it's the stamina training fleshlight and it's called that because it really does push you to its limits with its lined and ribbed interior, tight opening, blushed pink pu**y lips that all mimic the sensation of sex, and really test your ability to not cum and last longer.
This fleshlight is really tight but it feels amazing for him and we even use it together, I will push it down and onto his co*k, we simulate threesomes with it and he even uses it for some solo pleasure when I am not around, he loves the stimulation it brings. It's one of his absolute favorite sex toys.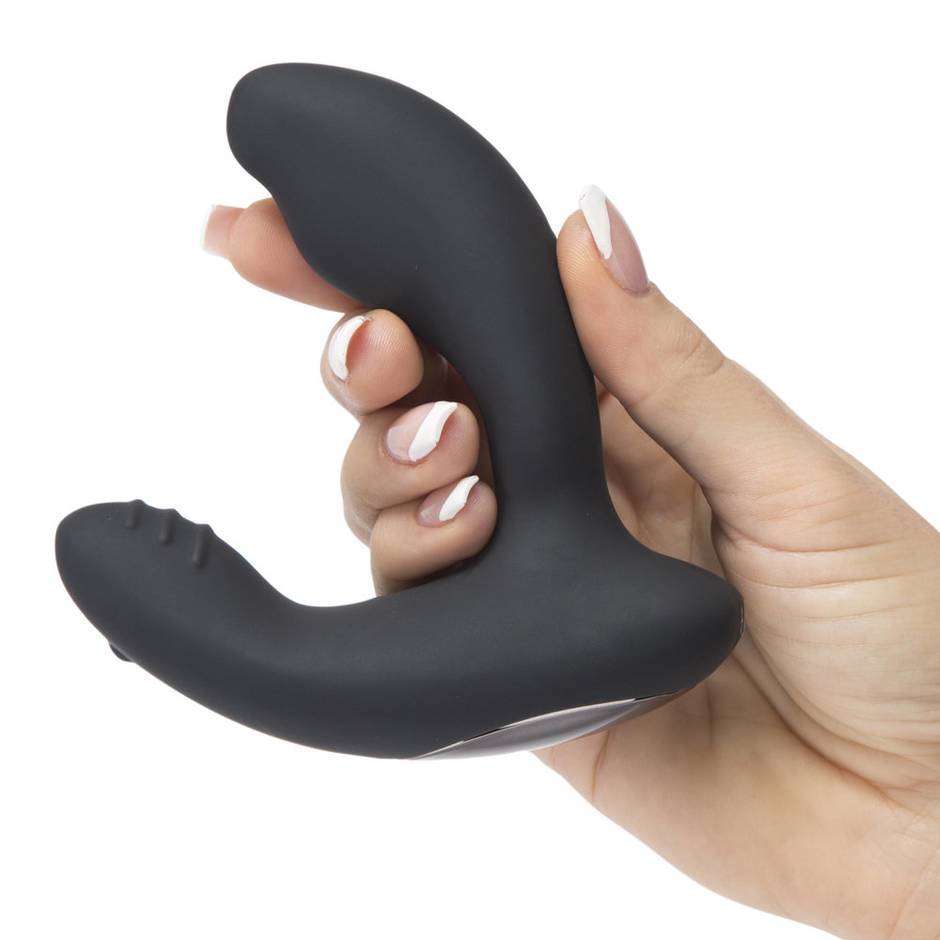 He loves this remote control prostate massager, that he uses on his own. You slip it inside of your ass and gently rock back and forward before turning on the vibrations and enjoying sensational pleasure on your P-spot and achieving a prostate orgasm.
The remote control works from up to 8 meters away, there are also 8 modes of vibration and 12 speeds for you to enjoy so every time you play with this prostate massager it can be different.
My boyfriend does use this sex toy when he is on his own, he loves just letting go and bringing his prostate an insane amount of pleasure. I have been there when he has used it but I think for us it's one of those kinds of toys that you use alone because you know it's going to be intense and a little wild.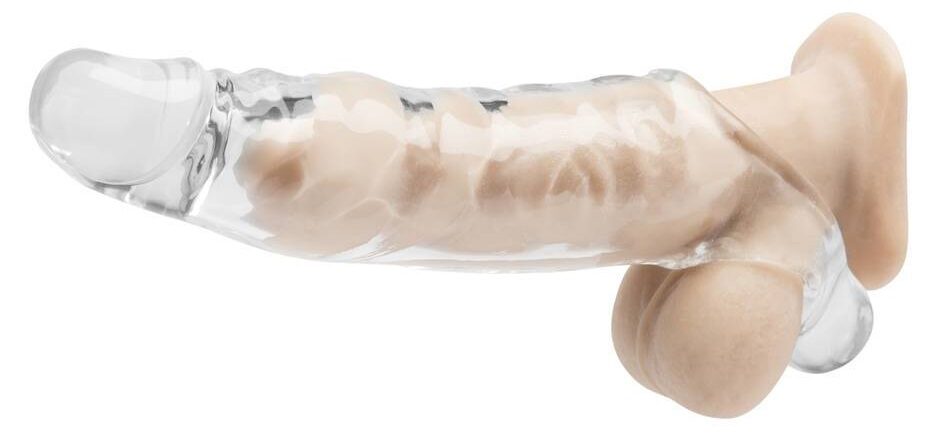 This sex toy is one of those sex toys that we both use together, this is the 3 extra inches penis extender that adds up to 3 extra inches to your penis when slipped over your co*k and secures with the ball loop. It's comfortable to wear and is even textured so that it feels exactly like a penis just larger.
This penis extender stays in place, it allows you to really experience something different, experiment with roleplay and if you suffer from premature ejaculation this allows you to delay your climax.
We love to use this sex toy for roleplay purposes, it makes the scenarios we create more realistic if my boyfriend's penis feels differently but of course, people use it for lots of other things in the bedroom.
Thank you so much for reading all about my sex toy collection, if you have any questions just leave them in the comments below.
Jess xoxox