Are you a fan of female domination? Well, you have come to the right place. Here you will find a whole list of my top femdom stories for you to feast your eyes upon. Written by real people with a story to tell and a kink to share, you are going to love scrolling through these sensual stories, don't forget to let me know if you have a favorite, I absolutely adore hearing from you.
Femdom or female domination known by some is a kink shared by many and although mainstream porn likes to show us submission from the female perspective I wanted a space where female dominants can shine in all of their glory. If you want even more erotica be sure to sign up for my membership and enjoy daily submissions, videos, stories, and completely uncensored content.
---
I discovered my husband had a kink for being humiliated and teased and now we explore it whenever we can, pushing the boundaries further and further, making him feel so small and useless to me, his femdom wife.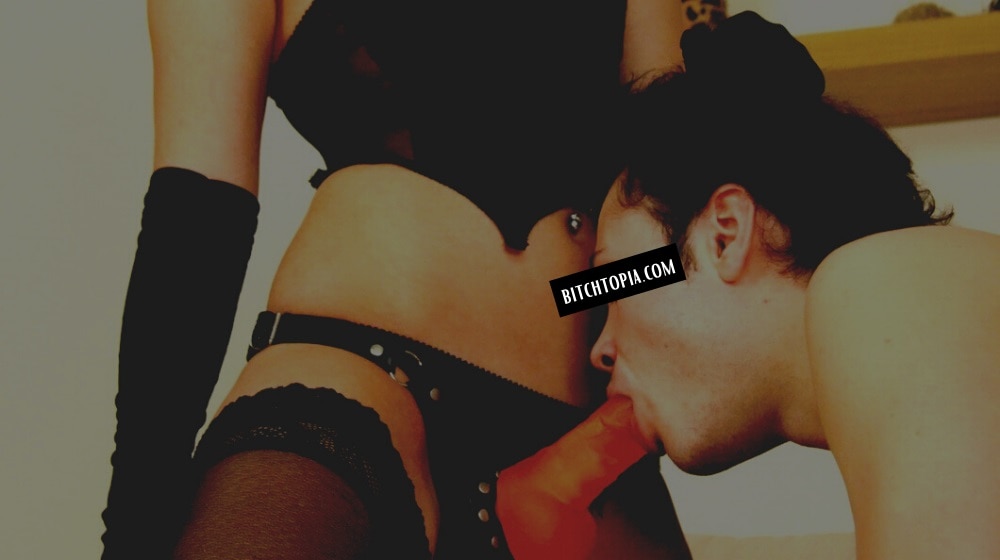 I love having men bow to me, on their knees, their mouths open, ready to be of service, their cocks all mine, their pleasure dependent on how I am feeling that day. I love to be worshipped and called mistress, could you handle me?
This sexy female dominant makes her man wear a cock cage whenever she wants him to submit to her. It's a fascinating story of arousal and titillating paragraphs that make you just want to lay back and let this woman do whatever she pleases with your body.
Chastity is something a lot of couples use in the bedroom except this femdom princess has taken things to a new level of play for her husband. She knows exactly what buttons to push and how to make him beg for her whenever she wants him to, a skill which is never taken for granted.
Annie gives us access to all areas guide into what pegging is like for her and her husband. She goes into extreme detail concerning pegging and gives us insight and advice on how she treats her husband's cute ass.
Despite no longer being together this couple still came to an understanding not really seen all that much. Because they both shared a love for chastity, this alluring ex-wife still locks her ex up and teases him with his chastity device. It's a really interesting story with mounds of sexual energy.
For this couple, a girls only vacation isn't really the truth. Whilst heading away for the weekend this wife locks up her husband's cock and makes sure to tease him daily and even have some fun with another man all whilst her husband sits at home waiting for her to return.
An erotic tale of edging and orgasm control, read as this captivating woman takes you on a journey of how she teases and edges her boyfriend. It's a real provocative story that will leave you throbbing between the legs.
If you're a fan of feet you're going to love this and even if you're not, you're going to probably love it too. This scarily seductive woman wants to show you how you are going to treat her feet and just what she is going do to you.
A popular story on my blog this queen tells us in great filthy detail just how she treats her boyfriend's cock and how she has him begging and quivering from just the brush of her hand. She is the ultimate orgasm denier and definitely takes the crown on simple orgasm denial.
Seductive, ravishing, and fascinating are the words that come to mind when I read this submission. This confident woman wants to show you a thing or two and know if you're worthy enough of her deliciously hairy pussy.