Being a Femdom queen is taking complete control of your man's cock and pleasure, this, for us, involves forced feminization, humiliation (we have hard limits with this one), servitude, and sexual service. Throwing a chastity device in there and you have created a beautiful monster. Before we begin I want to be clear on consent, what may seem intense to you, has all been approved and consented by my man. We communicate everything, we have safe words and we have hard limits and if femdom chastity is something you're interested in, ensure this is the same for you. Now, let's begin!
What Does Femdom Chastity Mean To Me?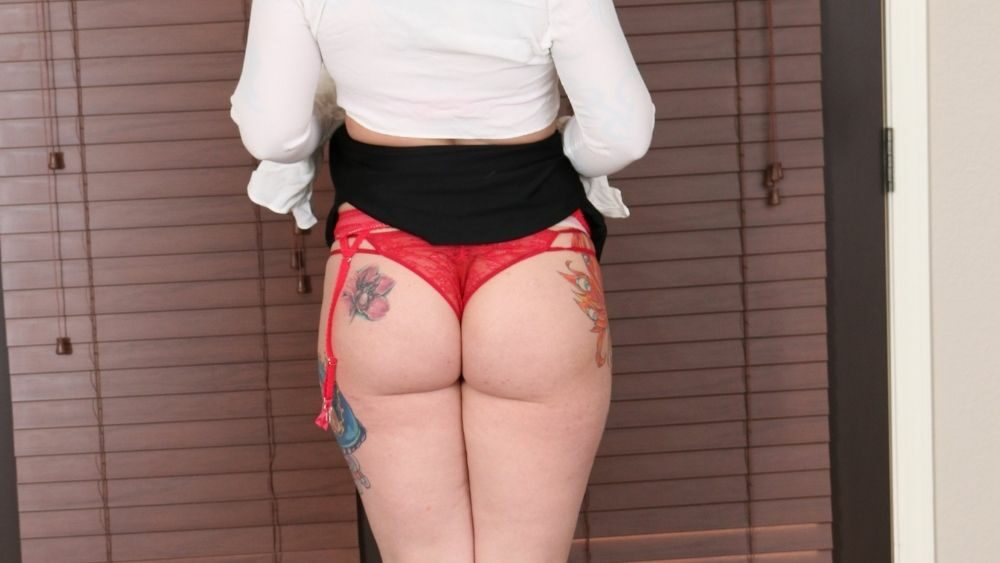 It's simple, I adore being a femdom and I love locking my man's cock up and essentially throwing away the key. We like to lock him up on a time scale, for instance, once he's inside of his cock cage, he knows he will have to wait 2 weeks before we can even discuss his release date. Once he's inside of the cock cage he isn't in control of his cock any longer, it's all mine and what I say goes.
My husband is a big guy and it's hot for me to see him dominated by a 5-foot woman, especially when that woman is me. We do take our playtime out of the bedroom, he wears his cock cage consistently, only being allowed out when handcuffed as I check for any damage or discomfort on his cock from the device.
I love seeing something so big (his cock), go into something so small (the cock cage) and watching it strain and throb as time goes on. I enjoy setting goals for my husband and seeing just how horny I can make him.
My husband also loves losing complete control of his cock, knowing I am now responsible for all pleasure and am in total control of his manhood makes him weak at the knees. If you're a woman and haven't seen your man locked up, you'll never understand just how horny your man can get and what it does to them. My husband will do literally anything for just a tiny stroke on his cage and that's after just a few days of being locked away.
I love seeing him dripping cum from his little cage, desperate to be let out, I love the way the cage barely fits him, I love how he goes from being a big, strong man into my play toy. It's a power exchange for us and it feels magnificent.
I don't humiliate him too much, we have written rules and a safe word if things get too much, for us, it's more about locking him up and teasing him. I reward him when he's good and punish him when he doesn't obey. I tell him that he is a good boy and when he is locked up I cuddle him more, I wear sluttier clothing and I make sure he gets all of the chores done around the house before I can even think about his cock.
Locking Him Up For The First Time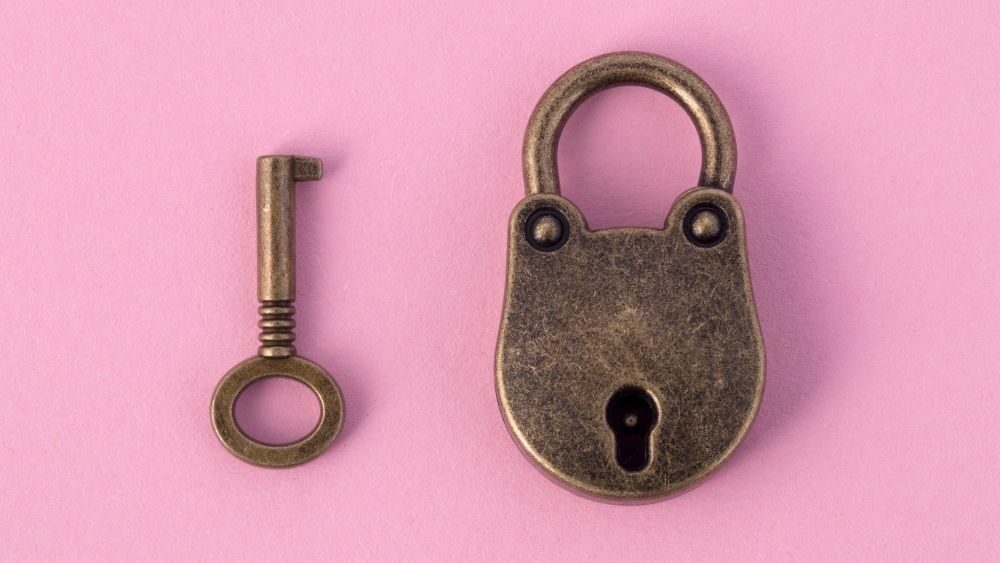 I've been in femdom relationships before, but ours didn't start like that. It was slow, I used to tease him and be in control in the bedroom, just the cute stuff.
I'd beg for his cum, but not let him cum and essentially ruin his orgasm, which is something we still do often now. I would also tie him up, get him to the brink of orgasm and leave him while I went and had a shower or went to the gym, this would drive him crazy.
Then I started spanking him, using ropes, got him into dirty talk, and then one night I fingered his ass and almost instantly pegging and chastity came hand in hand once he realized how incredible it was.
The first time I locked him up inside of his cock cage was actually quite nerve-racking. We had communicated our limits, given our consent, made a new safe word, and talked about how far we were comfortable with things going. We were both open to pretty much everything and as soon as I locked him in, I felt myself falling effortlessly into the dominant femdom role almost 24/7. He loved this side of me and was great at following commands, listening to my orders, and being the submissive plaything.
Chastity Before and After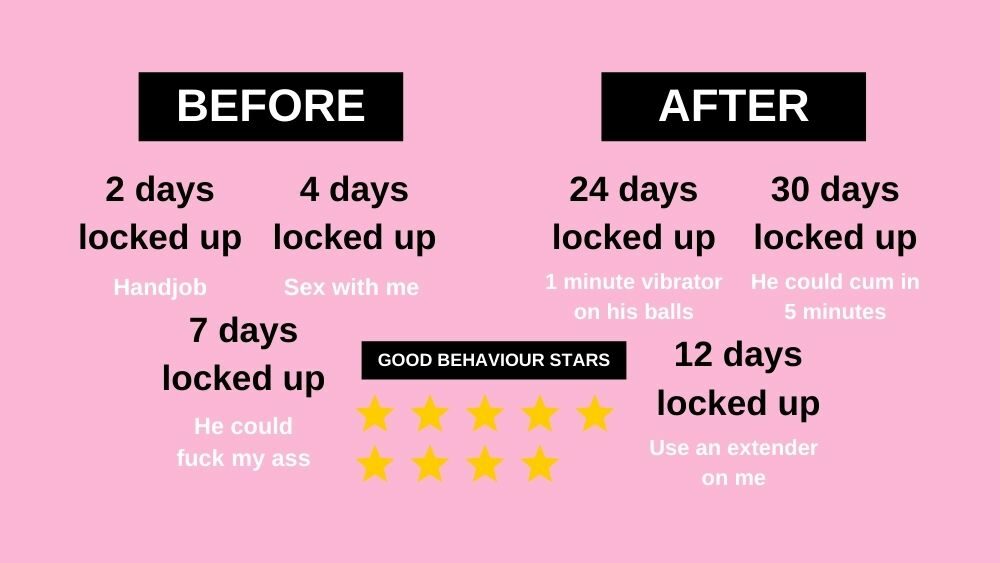 Above is how it all started when we first started playing with chastity devices, it was pretty tame compared to the kinds of rules we have in place for him and his cock now.
We decided for us it was best if he had a time limit of how long he was going to be locked up for with days added for bad behavior. I set a goal, sometimes it's just a minimum lock-up time and sometimes it's the full amount and then I put one of these plastic locks in place to secure him in (if I'm going to be going on away for a few days) or I use a real padlock if I'm with him during the lockup period.
If he breaks the rules, like cumming before I allow him to, I add time, sometimes I get a little cruel, and to prove a point I add weeks for small things that he does (the power just goes to my head).
But, if he is good, he gets good stars and can have days taken off, although this is quite rare for me to do unless his behavior is exceptional.
These stars are given for:
Massages (foot and back)
Making me cum (3 times or more with his tongue in one day)
Pegging (submitting to anal or oral penetration)
Domestic duties performed (cooking, cleaning, laundry, drying, etc)
Submitting to requests such as eating my ass after being at the gym.
Once he has finished his sentence, making him cum is an event. The first time he has to cum when I say, if he cums a second earlier, he goes back in the cage for an undisclosed amount of time or I may just ruin his next orgasm until he learns. If he cums when I say, he can cum a few more times, we will have sex great sex which is easy when you know how to play with the prostate as I do.
When he finally cums it lasts for minutes, his orgasm seems never-ending and the amount of cum is literally a cup full. It also always makes him sleep, he cums so hard that it literally knocks him out.
What I Lock Him Up With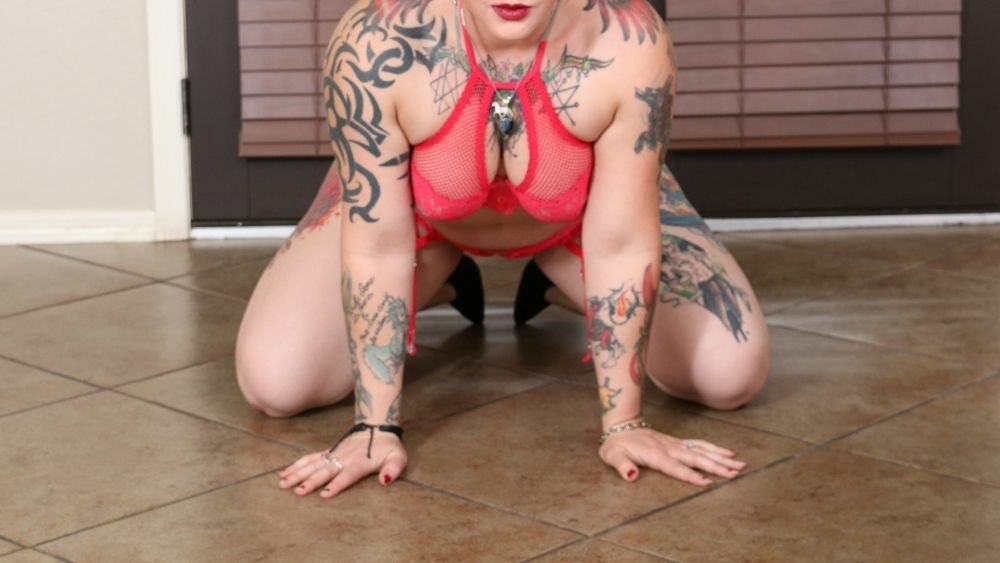 We started with a cheap cock cage, but once we realized that we both really enjoyed chastity and I started locking him up for weeks at a time, we moved to this better quality cock cage and sometimes we use one of these feminine cute pink chastity devices (it goes with my pegging dildo and looks cute ;)).
For us, it was really important to find a chastity device that wasn't going to hurt him or make him uncomfortable. The one we got we love and it has been a dream to use since day one.
Ladies Own Your Mans Orgasm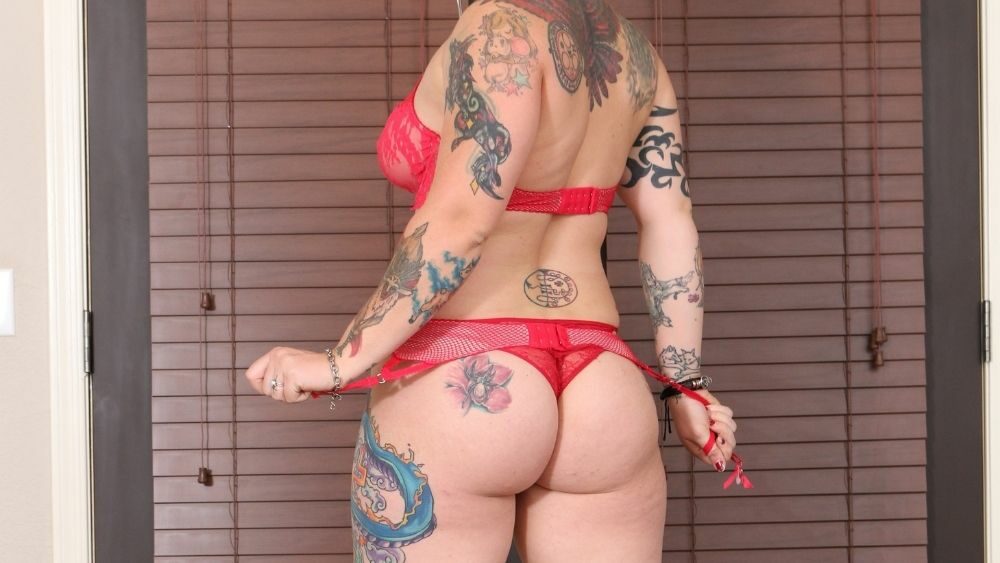 If you want to start seeing what it's like to own your man's orgasm, you can do it without any sex toys. All you need to do is ask your man if he will try edging his orgasm (orgasm control), communicate, and let him know what you plan to do. Start slow, jerk him off and get him to the edge, let this happen for a few hours before finally letting him cum and if it goes well, slowly begin adding more time and then think about introducing chastity devices.
You will unlock a new man and in my femdom journey, it's been one of the hottest things to date. Restraining his cock and his orgasm at such an intense level is like nothing I had ever seen before and now neither of us could ever go back.
I Have So Many More Stories
We've started experimenting lots and I've been sharing it all in the membership. I know Jess said she would release a few publically, but be sure to sign up if you want to see more of our chastity journey.
Annie <3