I have recently been experimenting with orgasm control. It's one of those things that looks really easy but it can take a few tries to really get it right. It's all about having self-control, being in-charge, and knowing when to stop and when to let the orgasm out. My boyfriend loves me practicing with him and although I did use to give in quite quickly at first and let him cum when he began to beg, now I understand the power and what it takes to actually own his orgasm.
I'm now the orgasm control queen
I love edging my boyfriend for hours, I get him to the point where his precum is just running down his throbbing cock and I am using it as lube on the shaft.
Did you know that 88% of Americans won't ever try orgasm control? They will never feel what it's like to have your cum just uncontrollably spilling out of you and your orgasm more powerful than ever. It's a crazy statistic and one I want to squash. Everyone needs to try it, you can even try it on yourself, you just need self-control. Below I am going to let you in on my step by step guide on how I do it and why I can now call myself the orgasm control queen.
---
Before we jump right into it, I just wanted to let you know about my VIP membership. It's filled with erotic stories, user-submissions, rates, homemade sex tapes, access to my erotic book worth $12.99, and more. I hope you can join us!
I start edging his orgasm with a slow handjob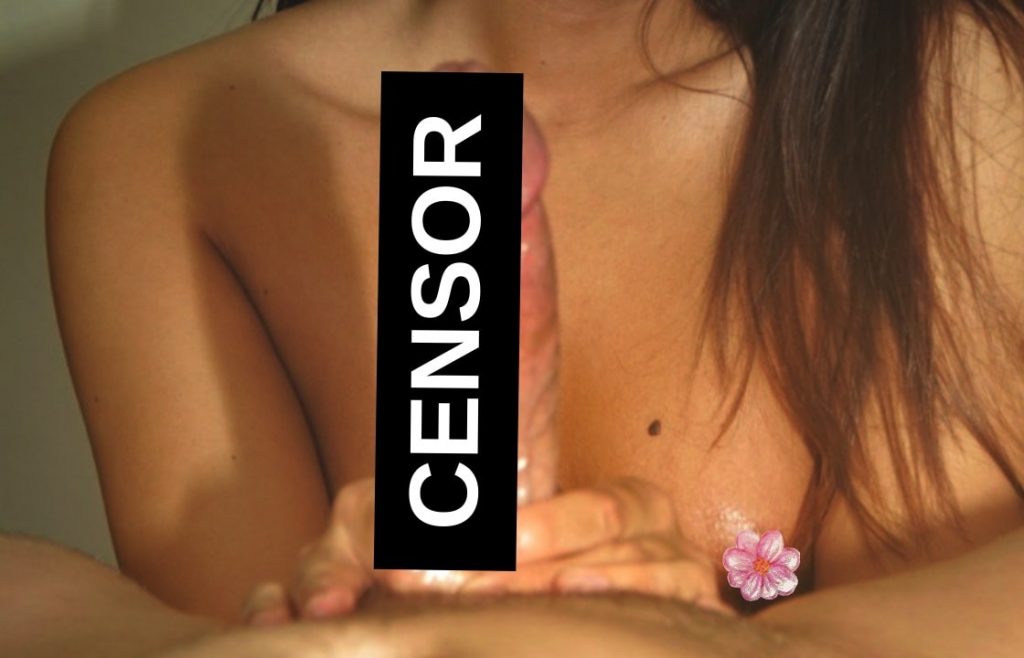 Whether you're doing this on yourself or on a partner, all you need to do to start is a basic handjob, start real slow, get their cock nice and hard with your hands, use lots of lube to really make things more exciting. The more slippery the better, especially where edging is concerned.
When you are edging, it's important to note that you do most of the work with your hands. It's all about using your wrists to create the perfect slow movement up and down their cock, applying gentle pressure and stimulating the entire shaft with each gentle stroke. If handjobs aren't your strong point, ask your partner to show you exactly what feels good and stick with that movement.
Sometimes if I want the edging to last for ages, I will turn on the TV and just watch it as I play with my boyfriend's cock for hours. It ensures I don't get bored and I am not going to let him cum in the middle of my favorite show, am I? This disinterest in his orgasm is also a big turn on to a lot of people, so it's definitely worth exploring at least once.
Another thing I like to do is restrain him so that he can't move, this way there's no wriggling, his hands don't get in the way of mine when he is really desperate to cum and it adds a sense of bondage to the mix, which is always fun. It also makes him even more desperate when he wants to cum so badly and physically just can't.
Once I am content and I know that he is about to burst (this is obvious due to the pre-cum, the throbbing, the moans, etc), I will move onto the next step…
I then give him an edging blowjob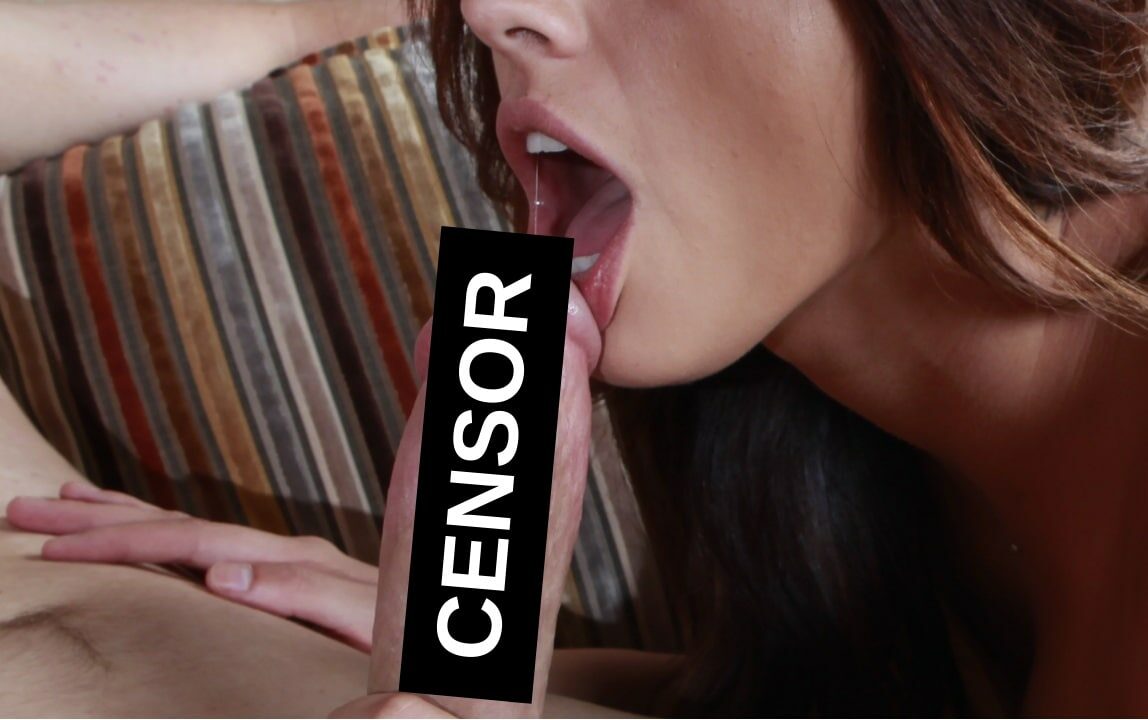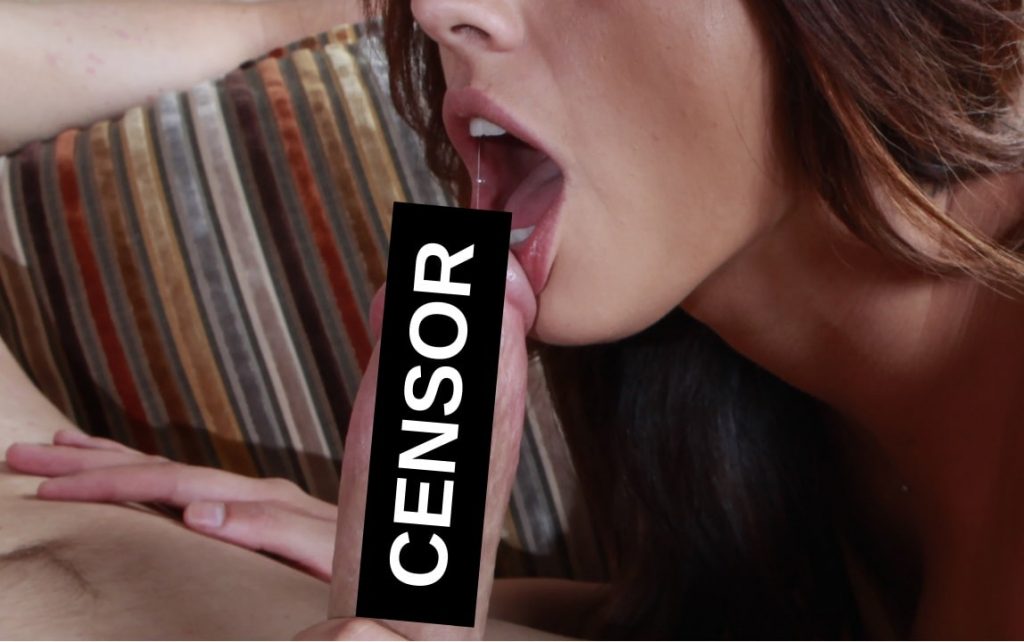 I lick and suck his cock clean. Clear it of all pre-cum, ensure it's nice and wet from my saliva and begin my edging blowjob.
I still won't let him cum and usually, at this time it is VERY hard for him not too so you have to be very careful and very responsive to his body, you may only get a few licks in at a time but that's enough to drive him insane. You can just hover over the tip of his cock, feel his cock jumping, and pulsating beneath your lips, and smile at the fact you caused all of this tension in his manhood.
Kiss the tip if sucking and licking is too much for him, feel his body tremble as you make contact with such a sensitive part of his dick. If he can manage you taking his cock into your mouth a few times, do it, he will be absolutely shaking by this point, anything will set his orgasm off.
If I know he can take it I will sometimes use a pocket pussy on his cock, just for those final few strokes, the tight hole is always a challenge for a throbbing desperate cock.
Now, once you are finally satisfied and you think he has waited long enough, this is when you finally allow him to cum, however, once you both become a little more experienced with self-control there is another step you can consider before letting him have his orgasm…
Sometimes I control him with my pussy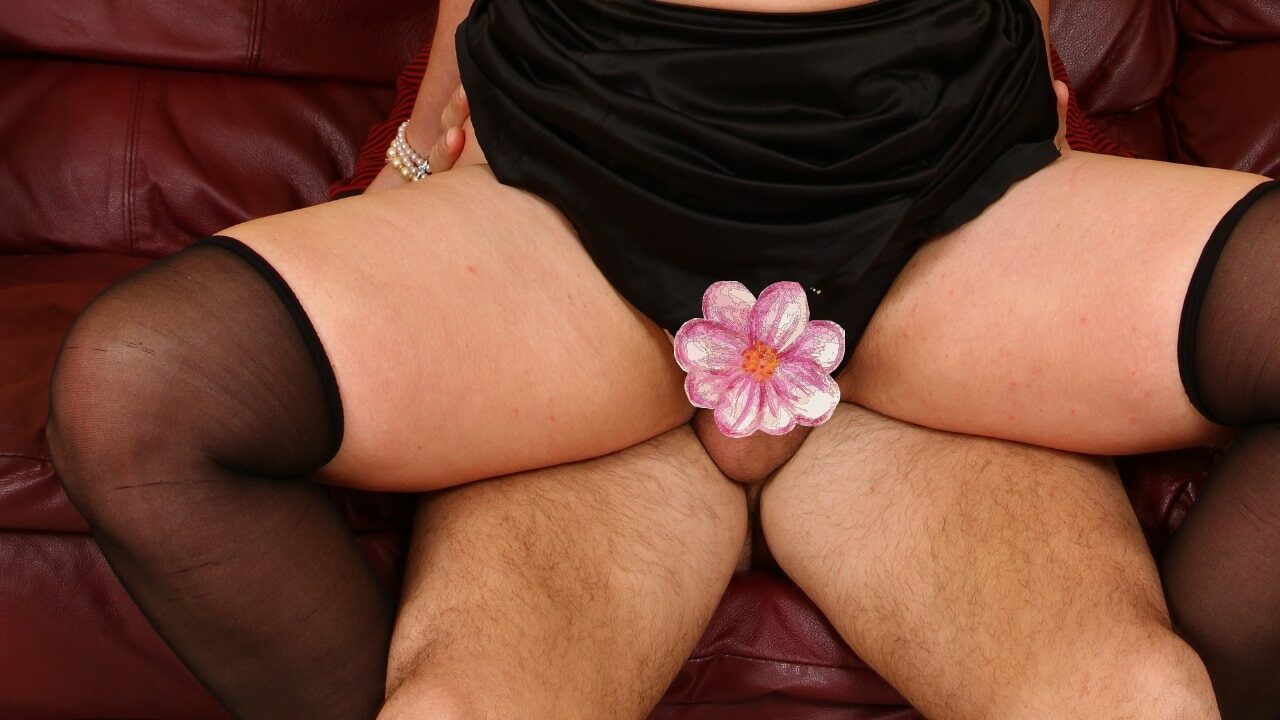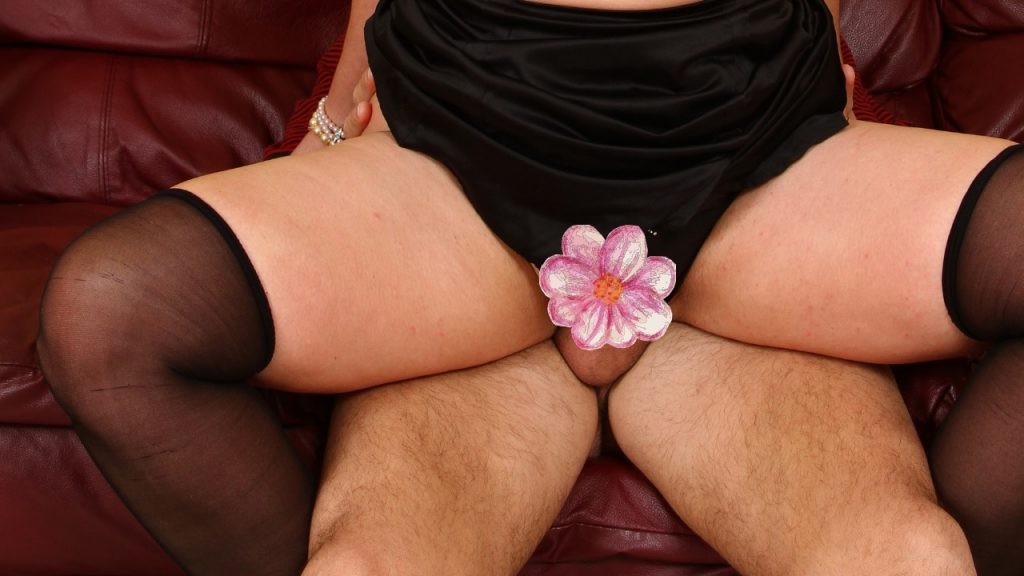 It may take you a few tries to even get to this point but once you do, I urge you to try it out before you let him cum.
I do this just for him but sometimes gets too much for me and I'm so horny I want to feel his massive load inside my pussy. It's also an amazing way to edge him, it's just very hard to ensure he doesn't cum before you give the go-ahead.
I do this right at the end of our edging session, you have to be very careful as this will make him cum very quickly. I usually straddle him and just focus on the first few inches of my pussy, letting just the tip of his cock inside of me, squeezing it with my kegel muscles, slowly moving my pussy up and down the tip of his cock, not allowing an inch more inside of me.
Once you know it's time, you can either pull him out of you and ruin his orgasm and start all over again (please let him know this is your plan beforehand) or make it the best he has ever had by just allowing him to cum, it will be the best he has ever had due to all of the edgings you have been doing.
When he finally cums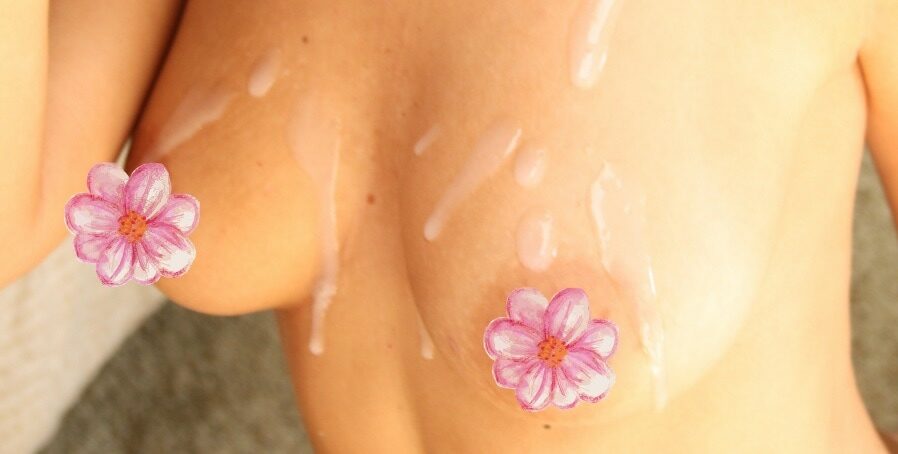 The moment when you finally let him cum is always incredible. The relief on his face, the eyes rolling into the back of his head, it's just incredible. His orgasm just keeps on coming and coming and when it's finally all out of him it will literally knock him out because of how intense it was.
The reason his orgasm is so intense is because of all of the power of edging, the control, the teasing, the build-up, etc. It makes it so powerful and unlike any other orgasm that he has had before. There's no instant relief like with a normal handjob, it's all about perseverance when it comes to orgasm control.
I have found that if I let my boyfriend finally cum and he does it in my mouth I sometimes can't physically swallow his whole load, there's so much of it that my throat can't keep up with the amount and if he cums inside of my pussy, it will begin leaking out before his orgasm is even over, there's always so much cum.
The orgasm will be so tremendous, whether you ruin it and make him edge all over again, whether you make him wait for hours or whether you let him cum once the timer is up. It's a magnificent treat and one that isn't too hard to master for either of you.
Both of us sometimes cum at the same time
Once you have edged a few times and you really get the hang of how it works, you can try climaxing together. Not every couple is able to achieve this through penetration so it's a really fun and effective way to incorporate this into your sex life.
There are two ways you can do this, edge together, bringing yourselves to the point of orgasm and back down again for hours on end before both mutually agreeing to finally cum. It sometimes helps if one of you is in charge here as it will stop you from cumming too early on due to no self-control.
Another way to do this is to edge your partner and when you want them to finally cum, bring yourself to orgasm and allow them to cum at the exact same time.
It's a great bonding experience and it will make you feel really connected as you both climax hard together.
Can You Practice Controlling Your Own Orgasm Alone?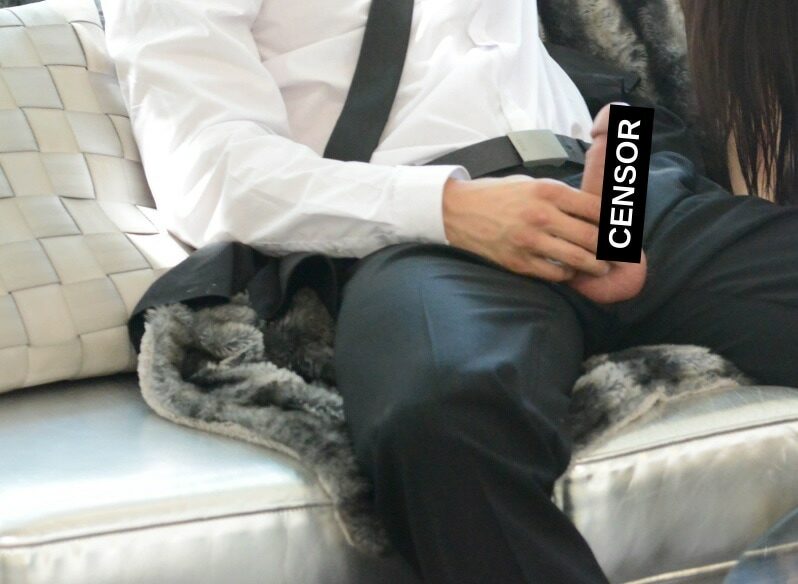 Yes!
Edging alone is entirely possible and whilst it requires a lot more self-control doing it by yourself, it can be done with just a little practice.
You just need to follow the exact same steps as I do in the first step of my guide, edge yourself with a handjob, jerk your cock and bring yourself to the edge of pleasure time and time again, it can help if you set a timer so that you know you cannot cum until the clock hits a certain time, gradually you can increase the time so that you can practice control for longer times and enjoy the benefits of drawn-out orgasms.
Women can also practice edging alone too, the same principle applies, bring yourself to the edge again and again before letting yourself cum and revel in the knee-trembling, mind-blowing orgasm and post-orgasm bliss that awaits.
I wouldn't recommend edging every single time you want to cum but as a treat a few times per week or month, it's so much fun and it makes you cum so intensely, the pleasure is indescribable.
---
If you have any questions about orgasm control, just leave them in the comment section down below and I will get back to you.
Jess <3 <3