I have a bit of a particular fetish, one that I discovered quite late in life but one I have explored non-stop for many years. I first discovered I enjoyed sissies through porn and from there it grew and now I am a man who gives sissies what they deserve, breaking them in and turning them into the sluts that they are and desire to be. I am lucky to be as hung as I am, my BBC tests my sissies to their limits and they always love it.
Today I wanted to tell you about one of my latest sissies, it was a memorable experience, to say the least, and I figured why not share that moment with the world. If you want more erotic stories and user-submitted sexual content come and join us inside of the Topia Membership.
I've Always Had A Thing For Sissy's
I just didn't know how obvious my fetish was until I discovered it completely by chance. It unlocked a lot for me and I soon realized that I had been harboring this kink for many years. I particularly have a thing for submissive sissies, I love the shyness, the excitement in them when they meet someone who accepts them and the fun I have showing them how to please a man. They go through some sissy training with me (stuff like learning how to take cum, stretching their ass, positions, mannerisms, etc), and then they want to know everything there is to know and teaching them and showing them how it works and usually being their first bbc is unforgettable every single time.
I've Broken In Many Sissy's With My BBC
You see I'm a bigger guy, in stature, muscle, and in my pants and I've got very good at breaking in new sissies and getting them used to my length and thickness. It's a way to really show them what they are in for and let them take a bigger length and show them how good it feels. Often sissies come back to me again and again just wanting to feel my cock inside of their tight pussies once more.
Some just want to be shown what it feels like to be treated as such for the first time, some get a surreal amount of pleasure, some want me to treat them like a complete female and even try and have me impregnate them and some just want to feel like a massive slut from time to time, I have found they are all different with different needs and it is an honor to accomplish those needs for them.
I Was This Sissy's First BBC
I recently met a guy on the online site adult friend finder, he was in his twenties, he dressed up like a little slut, lingerie, stockings and heels, makeup and he was fully waxed and completely hairless. He was on the hunt for a trained bbc to break him in as a sissy and we found one another, we instantly hit it off and he was so prepared and so ready for me that I had to praise him for his slutty commitment.
He had never actually been with a guy, he had been stretching his anal pussy with dildos but had never had a real cock inside of his ass and that night I took his pussy and mouth virginity. He came so hard and he was the perfect sissy for me, submissive, slutty, and knew his exact place.
He didn't need much training, he listened to my commands, he knew what position I wanted him in, he knew how to spread his legs and you should have seen him tremble and start shaking as I pushed my uncut cock inside of him. This was the first time he had ever tried anal, he went from only using dildos to taking my full 8-inch cock and I was so impressed by him that I make all of my other sissies look up to him as an exemplary.
What I Like In My Sissies
I like feminine, I like submissive, I don't mind if they have had cock before, I enjoy teaching and showing, you don't need to have any skills, just be able to take advice, I like you to know how to wax and having some makeup skills is even better, that way it makes it easier for me when I first start training you into a whore.
Sometimes also my sissies need a little stretching before they can fit me all inside (especially if they have never had a larger cock inside of them before) and I will be patient with them, I know it takes time for the ass to fully accept a large BBC. I can cum multiple times, so I like it if you learn to swallow and enjoy being creampied more than a few times and I find the sissies I play with always try and impress me by mastering these skills either with me or before we meet.
This is a great waxing tutorial on how it should be done to get a nice smooth and hair-free male pussy:
I also wanted to show you this guide on the male to female feminization by using makeup, a lot of my sissies use tips from these videos to make themselves beautiful for me:
There are tons of guides to be found online filled with advice on sissy conversion and ways you can feminize yourself by using clothing, perfume, makeup and even your vocals.
I'm also happy to play with couples, maybe I can be your wife's BBC while you watch? Comment down below if that's something you would be interested in.
Do You Want Me To Break You In?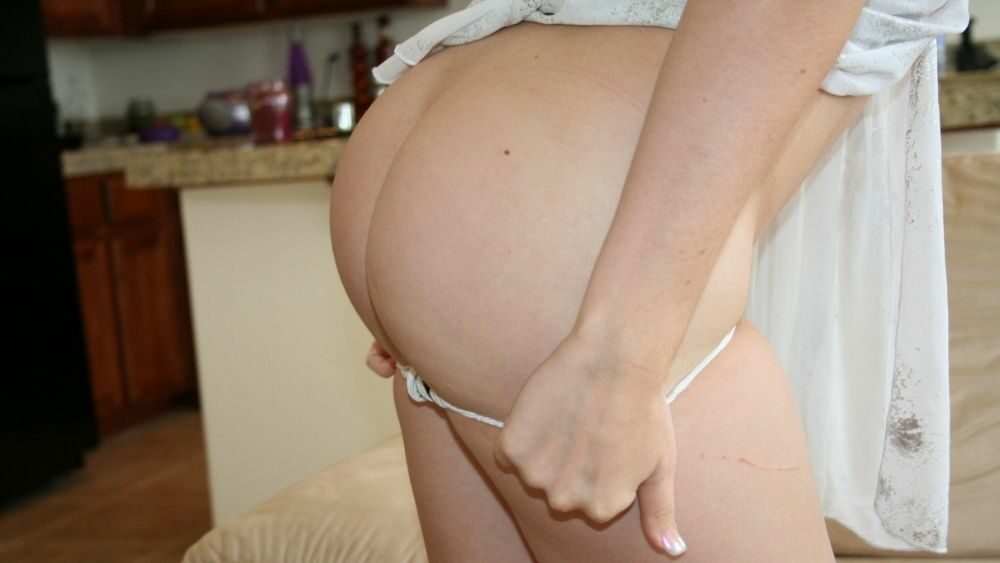 I currently meet most of my sissies online, but you can comment below if you would like to talk to me about possibly being your bbc and breaking you in or breaking your partner in.
I only have a few sissies at a time, so I have some rules, you have to travel to me, you have to get tested (I will too), you have to be my type and you have to be willing to learn.