For my whole life, I have always found women attractive but I had never actually been intimate with a female, I've always been too nervous to try it and found myself ignoring the instincts that would scream at me that there was more to enjoy sexually and mentally, that being with a woman was something I needed to do.
Unfortunately, I ignored this voice inside of me for YEARS. I was in a long-term relationship with a guy and we split up and I found myself entering the weird world of dating all over again, after years out of the game.
After a few dates with men, that voice echoed and then screamed at me again, telling me to try going on a date with a woman, to stop being so scared and so at that very moment I added 'women' to my preferences, I switched my sights and decided to begin to explore this part of myself and it felt so right the only problem was that…
I Didn't Want To Waste Anyone's Time
That was the main thing holding me back, I didn't want to turn up on a date, go back to my place and then decide I wasn't into it and stop it.
I felt like it would be hard to find a woman who would just let me take my time and see if it's what I like. You read horror stories about lesbians being baited like this all of the time and I just didn't want to be that person.
However, I was actually quite surprised by the response that I got. When I started using the dating apps, I was really upfront about what I wanted and I was amazed that a lot of really hot women were down to let me feel out my sexuality with them and essentially guide me in my journey.
I Had My First Date With A Lesbian Girl
At this point in my journey, when I bagged my first ever girl date I had never been with a woman, never kissed, never intimately touched, just thought about it, a heck of a lot.
I met a gorgeous woman on an app and we got talking, I told her everything so that she knew my confusion and my stance and she was really down to earth and happy to meet for a coffee date and get to know me.
We talked for the whole week before the date using text and voice notes and we really had a good connection, I wanted her to really like me and before I knew it, it was then time to meet in real life and I was so nervous.
Side note: Getting Ready For A Female Date Is Hard!
I wasn't going to mention this, but I have never spent so long finding something to wear and doing my makeup. I'm not sure if it was nervous or I just thought that she would have high expectations of and see straight through my basic makeup and clothes.
I also wanted to feel sexy but didn't want to wear anything that made me look more confident than I actually was. It was so hard, I was so anxious.
Side note over!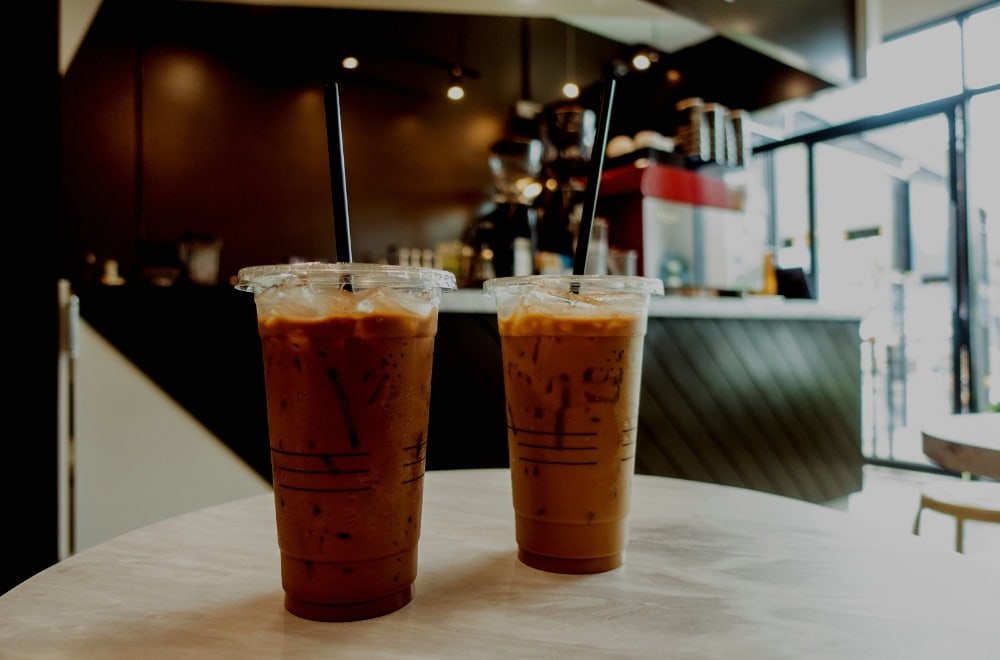 We met outside of the coffee shop, she was stunningly pretty and really cool. I felt a tingle inside of me as we hugged and greeted one another and I just wanted to keep on hugging her.
We found a corner in the coffee place away from everyone and it was like we were besties right away, we were talking about everything, we were really flirting too, it was so hot, a little weird at first, especially when she rested her hand on my thigh, but I felt so comfortable. She never overstepped, she just lead the way for me and I was loving it.
I'd like to say we went back to mine, I was definitely turned on enough too, but we ended the date with a little kiss as we hugged goodbye and it got me tingling in ways that told me I was ready for more and ignited something in me that I guess I had always known was there.
We couldn't go home, because I had work later that night, so we arranged to meet at mine for dinner the next day.
I Couldn't Stop Thinking About Her
All through my work shift, I was thinking about her, I was nervous and yet so curious about how she would fuck me, how she would eat me out, how would it feel?
The next day she came over to mine, again more stress ensued, I had to pick lingerie, my house had to be spotless and I also decided to make our food instead of ordering takeout which just added more anxiety to my day.
Once she arrived, I scrapped the food I was cooking, we were meant to order takeout, but things moved really quickly, it was easier than I thought.
She was there, we were talking, then she was kissing me, then her hand was up inside of my skirt, then my hand was lingering inside of her underwear. I didn't know what I was doing but it felt natural and I had never been so turned on in my life, ever. I would have let this woman do anything to me.
It was a lot of firsts for me, quite frankly it was my first time ever with a woman. She smelt amazing, her skin was so soft and her body was unlike anything I'd seen before. It really confirmed my love of women and my appreciation for their entire beings.
First Time Being With A Girl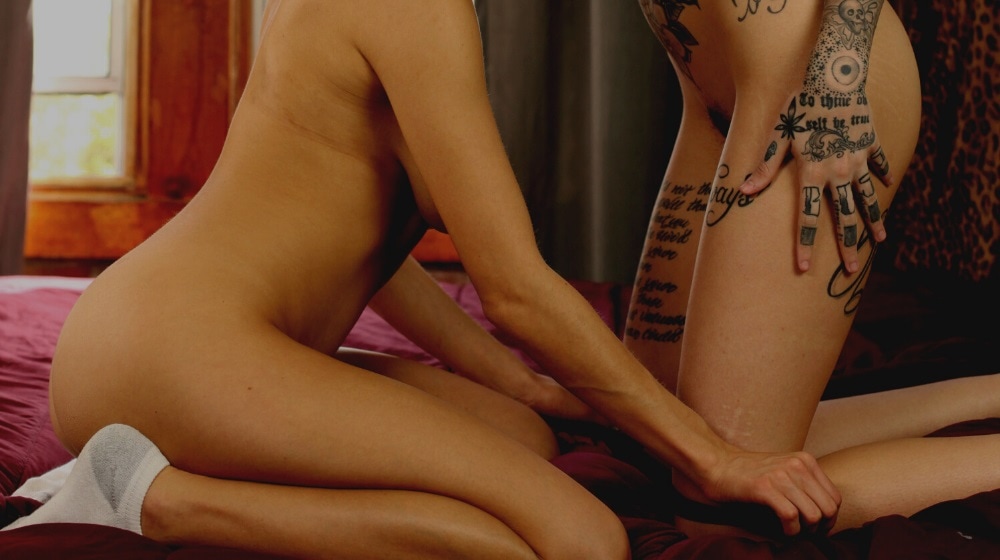 I lay back on my bed, she got on her hands and knees, pulled my skirt up my panties down, and started eating me out.
My heart was racing, while I lay back, she grabbed my breasts, played with my nipples, all while she was still licking my clit. I didn't want to say this at the time, but she ate me out better than any man ever had, for that matter what she did to my body was better than any sex toy or even myself has been able to do. I have no idea what she did but I was utterly under her sex spell.
I came quickly, I don't think she wanted me to finish that quick, so instead of continuing she came up and started kissing me, while she was fingering me, I'd never been played with like this.
She told me she was going to make me squirt, I'm not sure what she did, but I was so aroused, she was kissing my neck, pulling my hair back and before I know it I was squirting, I almost didn't, but she kept telling me to let go and then it happened, she made me squirt and I had never ever squirted before this.
Everything beneath me was soaked and my panties didn't get put back on for the whole night.
We Got Takeout
After that we had a break, we chatted, I laughed, and asked her what she did to me. I wanted to repay the favor, I have no idea how to eat pussy and it is nowhere near as easy as I thought, I kinda assumed I'd just know how to do it as I own one, but more on that below.
We got some food, had a few drinks, and stayed up chatting, making out, and then we headed back to the bedroom for round two and although I was nervous all over again, I was a good nervous and so excited.
It Wasn't Over (The hardest I've came in my life)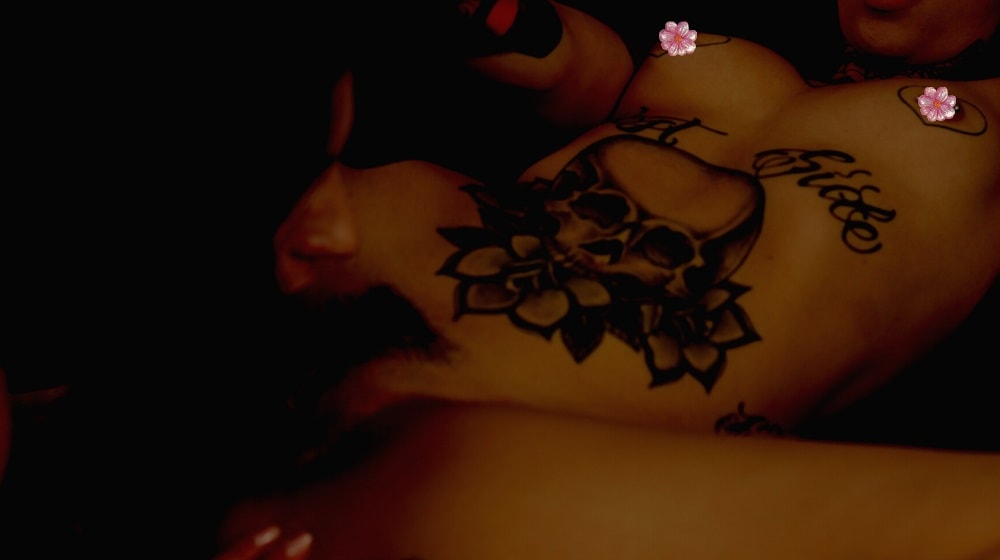 Once we got to the bedroom, I decided to try and go down on her. Her pussy was so beautiful, I was nervous and didn't really know what I was doing, but she seemed like she was having an amazing time with my lesbian virgin tongue exploring her pussy.
I came up for air and she asked to taste me again, it was so much fun, it was like unlocking a new level of lust, I was in love with her and I just met her the day before.
She had me lay on my back, she then went down on me, I don't know what she was doing but it felt so fucking good, she was rubbing my clit and g-spot at the same time.
I was so open, she went from one finger to two, to three and then I didn't know how many, but I was so aroused I didn't care, I just lay there in awe as her fingers explored my pussy, I then had the biggest orgasm of my life, she made it feel like my pussy was so full, I kinda knew that there was more than a few fingers inside me, I asked her afterward, breathless, what she did and she told me that she listened to my body and that she put basically her whole hand inside me, so there's that, I didn't know I could take a whole fist, I actually thought she was joking, but I believed her. She showed me things I didn't know I could feel or be capable of. The sex I had with her was better than the sex I had ever had in my entire life combined.
It Hasn't Stopped There
I've only been with her, I'm not sure if this is normal or if she is just wonderful, I'm guessing it's just her, but she's invited me to her play at hers where she told me she's got loads of toys for us to try. I'm still new to this and battling the conflicts and she knows that and constantly reassures me and guides but even though while writing this we've only known each other for a few weeks, I really, really like her.
I'll be heading to hers in two more sleeps, so I might do an update on trying some of the mystical things she had in her sex toy collection.
Wish me luck on this crazy journey.