My friend wanted to share one of her most intimate moments with you all and so after much back and forth, it was time for her to share it with the world. Let her know what you think down below. Jess <3
---
Although many people share these kinds of experiences on late nights spent sharing life lessons and getting deep with their thoughts, I have decided to share mine with the world via Jess's website. I figured it was a fun, sexy, erotic tale that I wanted to share with the web and Jess's loyal readers and so I hope you enjoy reading all about my first ever girl on girl sexual experience. I think it's also important to note that this experience didn't happen too long ago, I had my first ever girl on girl experience in my mid-twenties, which I don't think is too uncommon (is it?).
It all began to unravel when my relationship began to break down with my boyfriend, we would constantly argue and although I didn't see it at first, the longer we spent apart I realized that I never actually felt satisfied in the bedroom. We would break up and makeup constantly, my friends were so tired of us and we both knew it was a toxic cycle that we had begun to become stuck in.
Looking back, I had never considered myself anything but straight, I found men attractive, I liked having male company and I just saw my future with men. The thought of bisexuality hadn't even crossed my mind, I hadn't even let the thought into my head. It wasn't until my boyfriend and I broke up for good this time and I had some alone time that thoughts that I guess had been there all along reared their head and made me question certain emotions that I was trying to process.
I went on a dating app, set my preferences to bisexual, and decided just to dip my toes into the water, to see what it was like even going on a date with a woman, to satisfy my curiosity, to put an end to the thoughts that I thought were just there to confuse me even more and what happened next surprised every fiber of my body.
She was the most attractive woman I had ever seen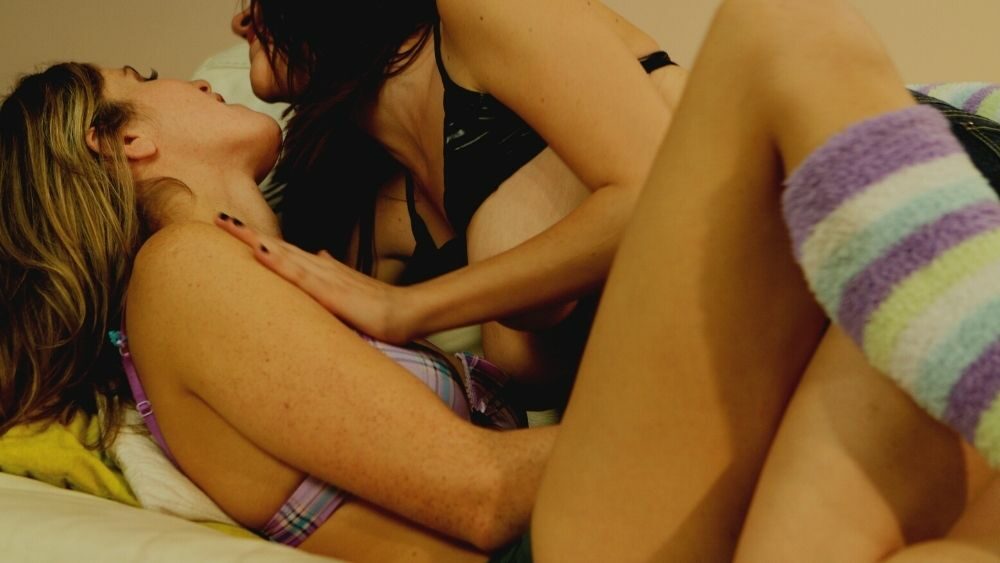 I arranged a date with this woman and when I met her my jaw was on the floor, she was stunning. There was no doubt about her beauty, she was perfect in every single way, and when we got talking it was clear that we got along incredibly well too.
With her it was like talking to my best friend yet there was lots of flirtation between us and I even felt butterflies when talking to her. I had no idea what was going on inside of my body but I knew that was unquestionably attracted to this woman in a way that I was to a man.
I felt giddy, elated and curious about this woman. I wanted to spend more time with her from the moment that I met her and it was pretty clear that she felt the same way about me.
Getting Closer With Her
We had a few dates and we became closer and closer with one another. Fireworks were sparking between us, I found myself daydreaming about her and checking her out whenever I got the chance. I even dreamt about her and I am grown enough to admit that I had a sex dream about her before I had even seen her naked. My mind wanted her so badly, my body just had no idea what it was supposed to do. We spoke over the phone all the time and after much deliberation, I told her that I was a virgin when it came to women and that I actually had feelings for her. We talked it all out, she admitted she also had feelings for me and that's when things went up a level…
The Girl on Girl Sex Began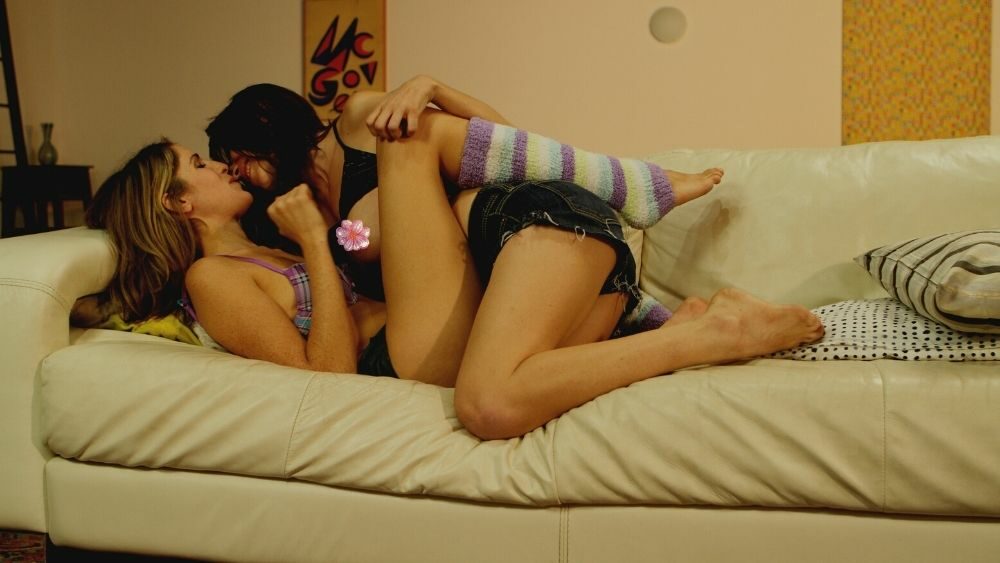 I was so nervous to actually have sex with a woman.
She came to my place, we were relaxing, things were great and we began making out. Butterflies were rolling around in my stomach, I felt my pussy become instantly wet, and before I knew it things were becoming seriously steamy and we were undressing one another.
Her gentle movements were a stark contrast to that of my ex-boyfriends, she knew how to touch my body, she knew where to apply pressure, and when to loosen up. She began going down on me and it took the wind out of me, she was amazing. It was like she knew my body inside and out, she knew exactly what spot to focus on, how to flick and lick my clit, and what each of my moans meant.
I kept going to stop her, feeling like a selfish lover not doing the same to her but it made her want me more, devouring my wet pussy with her tongue. Before long I began to cum, the hardest I have ever orgasmed in my entire life. I was left breathless, my eyes closed, absolutely in shock and awe with what this woman had just done to me.
That wasn't the end of things that night.
When I had recovered she began planting kisses all over my body, this soft-touch it was spine-tingling, it gave me goosebumps and stood my nipples on end, which she took great pleasure in sucking on.
We explored one another's bodies endlessly, I got to taste her pussy and she showed me exactly what she liked. I got to feel her fingers inside of me for the first time and we made out and love for what felt like hours. After that, I knew for sure that I could get just as much pleasure, if not more from women as I could from men, and this woman had changed my life.
We were just two girls having sex
It felt amazing to be just so carefree. Finally, things were making sense in my head and finally, I realized that sex was supposed to feel this good. It was meant to make my body tremble and I was supposed to cum every single time if I wanted too.
Although still casual in a relationship sense, we were constantly at it with one another. Whenever we got a free weekend or a spare evening, it would be spent between one another's legs, exploring every inch of each other and it was one of the most thrilling times of my life.
I Didn't Know It Was Possible To Cum This Hard (I left my body)
The way she made me cum was like nothing I had ever experienced with any man or on my own before. She had a way of eating my pussy that felt like her mouth was my very own sex toy. She also never tired of it, always asking if she could taste me, make me cum, make me feel good, she loved my pussy, and I loved her enthusiasm.
She did things to my body that people can only dream of, she showed me things that I didn't know were possible and it wasn't just the sex that was great either, we were like best friends too and she makes me feel so loved.
She's Like a Bestie Who Makes Me Cum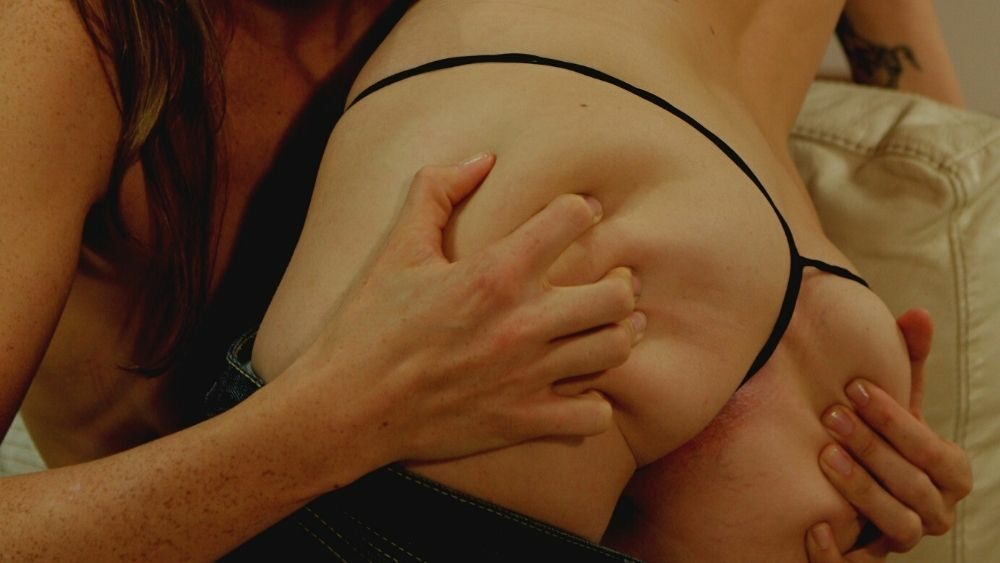 That's the best way that I can put it, she is like my best friend who also turns me on, makes me cum whenever I want, and has made my throat hoarse from all of the moanings and screaming that I do with her.
Meeting a woman who has made me feel this way has changed me, my life, and everything that I thought. Although I love men, I didn't realize quite how much I loved women either, and meeting my new girlfriend (wow it feels strange writing that) has set new boundaries for me and really shown me what it means to actually cum, and by that I mean cum with every cell in my body.
I hope you enjoyed reading about my first ever lesbian experience, if you did or if you have any questions please just leave them below and I will get back to you.