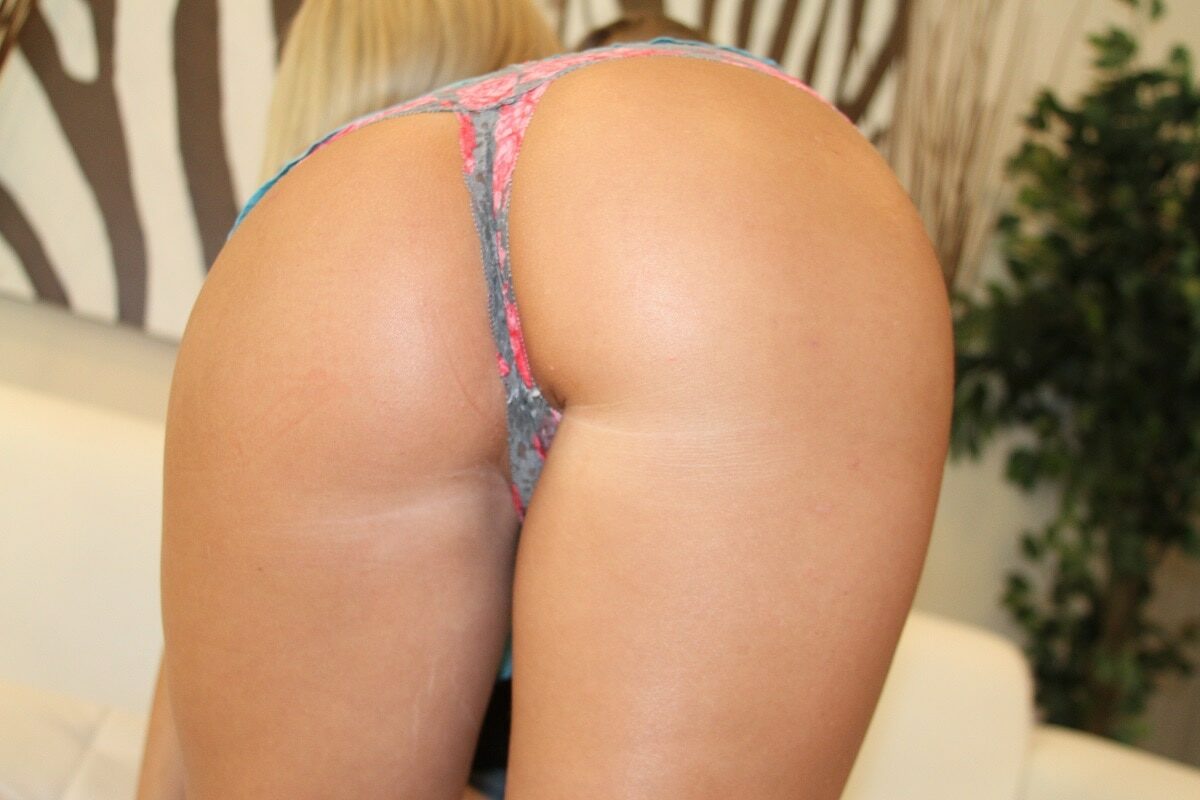 Today on my blog we are having a blog take over and I am so excited for you to read the story that we have in store for you. This is Jess signing off and handing you into the very lesbian hands of 'Molly', she is going to take you on a whirlwind of an adventure about the first time she made a lesbian squirt.
Extra: If you want to access my most erotic true sex stories you can get my erotic book it has just been released and is filled with my past sexual experiences too sexual for this blog and you can get my book for free if you come and join my VIP membership.
---
The First Time I Made A Lesbian Squirt
This happened back in the early 2000s a time when the internet isn't what it was today and a time when lesbians were still a bit of a novelty, I knew girls who still hadn't come out yet but now years later are total lesbians who love nothing more than eating pu**y.
I didn't have a girlfriend at this time just girls I was hooking up with, it was normal in our friend group to just hook up with other women, I had so many women back in my dorm room who just wanted to experiment and who ultimately was just using me but I didn't care because we would both get off and I could show them things their boyfriends never could.
There was this one girl, however, a girl who was overspilling with innocence but had a total kinky side up her sleeve. I imagine her now married with kids but a total slut. This girl would come to parties all sunshine and smiles, she never swore and rarely drank, boys fell at her feet because of her innocence but kiss her in all the right places and she was an absolute freak in the bedroom.
We will call this girl, 'Taylor', she wasn't a close friend of mine, we just hung out together at parties and in the dorms. She was a really nice girl, got straight A's, and every single parent wanted their kid to aspire to be her. She was petite, blonde, and wore pretty white bras, spaghetti strap tops, and short denim skirts.
I was always really turned on by Taylor and although she mostly hooked up with men I knew she would experiment with women, I just knew it.
---
At This One Party…
Taylor came in with her backpack straps on both shoulders, she had just come from the library, it was so typical of her. Heads turned when she walked in not just because she was so hot but because she was so nice, everyone loved Taylor.
She came up to our friend group and hugged us all, putting her backpack down next to me. She smiled at me and sat down next to me and someone handed her a drink.
Taylor didn't often drink but she downed her drink almost immediately and grabbed another, sitting back down next to me. I talked about nothing for quite a while, we both leaned back and relaxed into the sofa, I had my hand resting against the back of the sofa, letting my head lean onto it and she did the same.
Taylor was wearing her classic short denim skirt, tennis shoes, spaghetti strap top and her blonde hair hung loosely around her shoulders. I was wearing a black denim skirt, a blue tight t-shirt that showed off my small breasts (I rarely wore bras back then) and my light blue hair also hung loosely around my shoulders.
We talked and talked, letting the party go on around us. People tried to interrupt and sit down with us but we secluded them from our private conversation.
Taylor fuelled something inside of me, I wanted to see what her body looked like.
Imagine how shocked I was when Taylor pulled herself closer to me, letting her blonde hair tickle against my shoulder and she whispered in my ear, asking if we could go back to her dorm room. I can still remember her sweet perfume filling my nostrils, I nodded and smiled and we skipped out of the party and back to her dorm room.
Nothing was awkward, we talked like old friends and although I thought she was absolutely gorgeous I thought she was just being friendly.
---
Back In Her Dorm Room…
Her dorm room was perfect, pink with fairy lights strung around the place. A small mirror at the end of the bed, a small potted plant on her nightstand, and a desk with all of her books in perfect order.
We sat down on the bed together and she smiled, touching my leg. She told me that she thought I was hot and I laughed thinking that again she was just being friendly.
That's when she moved her hand slowly up my thigh almost touching my panties. I couldn't believe it.
Taylor told me she wanted to experiment if I was up for it and heck I was up for it. I was so horny and seeing and touching Taylors body was something I had been dreaming about for far too long. I wondered what her nipples looked like and if her pu**y was as sweet as I imagined.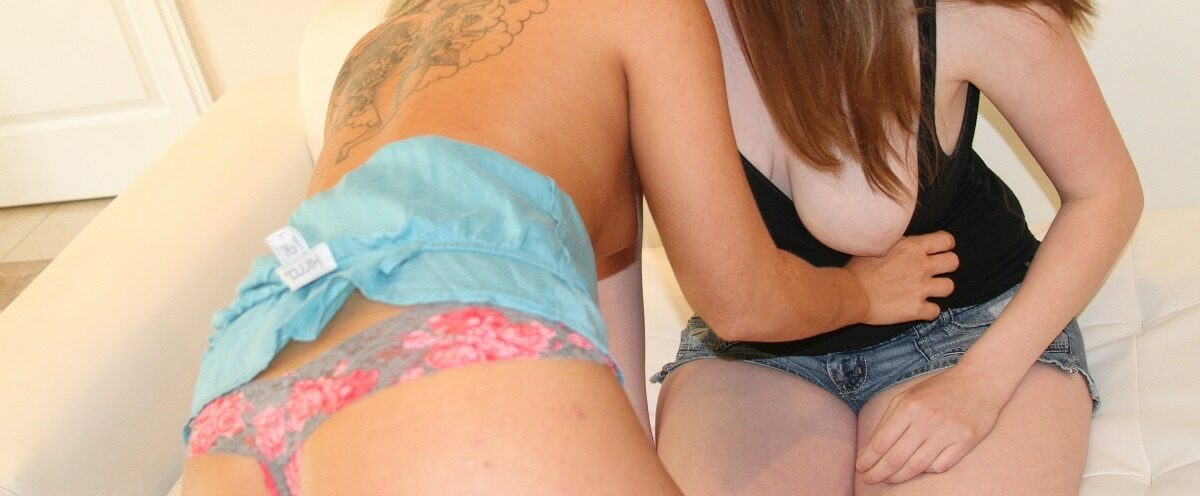 I was filled with such a passion for Taylor that I must have also taken her by surprise, I pushed her back onto the top of her bed, lying her flat and putting myself on top of her.
I moved my lips to hers, she was an amazing kisser. Her sweet red heart-shaped lips were so plump and beautiful to kiss, she glided her tongue inside of my mouth and we kissed so passionately that I groaned.
I grabbed at her breasts inside her bra but I just couldn't take it anymore, I expertly unhooked her bra and she sat up so she could slide it off and remove her strappy top, her breasts were more perfect than I could have imagined. A c-cup, with perfect pink nipples that were so erect my tongue just glided over them.
She was also incredibly turned on, parting her legs for me. I took her hand and had her grab at my small breasts, she moaned as I licked at her nipples and she virtually begged for me to touch her pu**y.
Taylor was such an innocent girl in the classroom that seeing her right now in her dorm room, with her perfect breasts exposed, moaning, and trying to push her pu**y up to me so that I would touch it was an absolute wet dream.
I made my way down her legs, parting them even further as I did so, I pulled up her skirt and she grabbed it and hoisted it up her waist. Her panties had a small wet patch that soaked through from her dripping wet pu**y, I pulled her panties down and over her knees and over her small ankles, leaving them neatly by the side of her bed and removing my panties in the meantime.
I shut my eyes, she couldn't see me do this but I was so excited to see her pussy. I moved my face to her pu**y and opened my eyes slowly and I wasn't disappointed. She had a small amount of tidy hair at the top and her pussy was glistening with her juices, her labia was perfectly aligned, I had to use my fingers to part them open and reveal her pink hole and glistening pu**y.
I gently moved my tongue to her clit and she moaned and grabbed at her breasts as if she had been longing for this for so long. I inserted one finger into her and pushed up against her g-spot. She was driving me absolutely wild.
I kept at this rhythm but I made sure to insert another finger, keeping the same pace, playing with her clit with my tongue and pushing her g-spot with my fingers, she was gripping the sheets and curling her toes, moaning out and she even said my name once or twice. I was in actual heaven and I was just waiting to wake up from a dream.
She then erupted and squirted all over my fingers, it dripped down my hand and all over my wrist, she was trembling and groaning. I didn't stop licking or fingering her, I just let her cum drip down all over me. She kept on shaking with every touch and moaning before telling me to stop and pulling me up to her to kiss her.
---
She Then Explored My Body…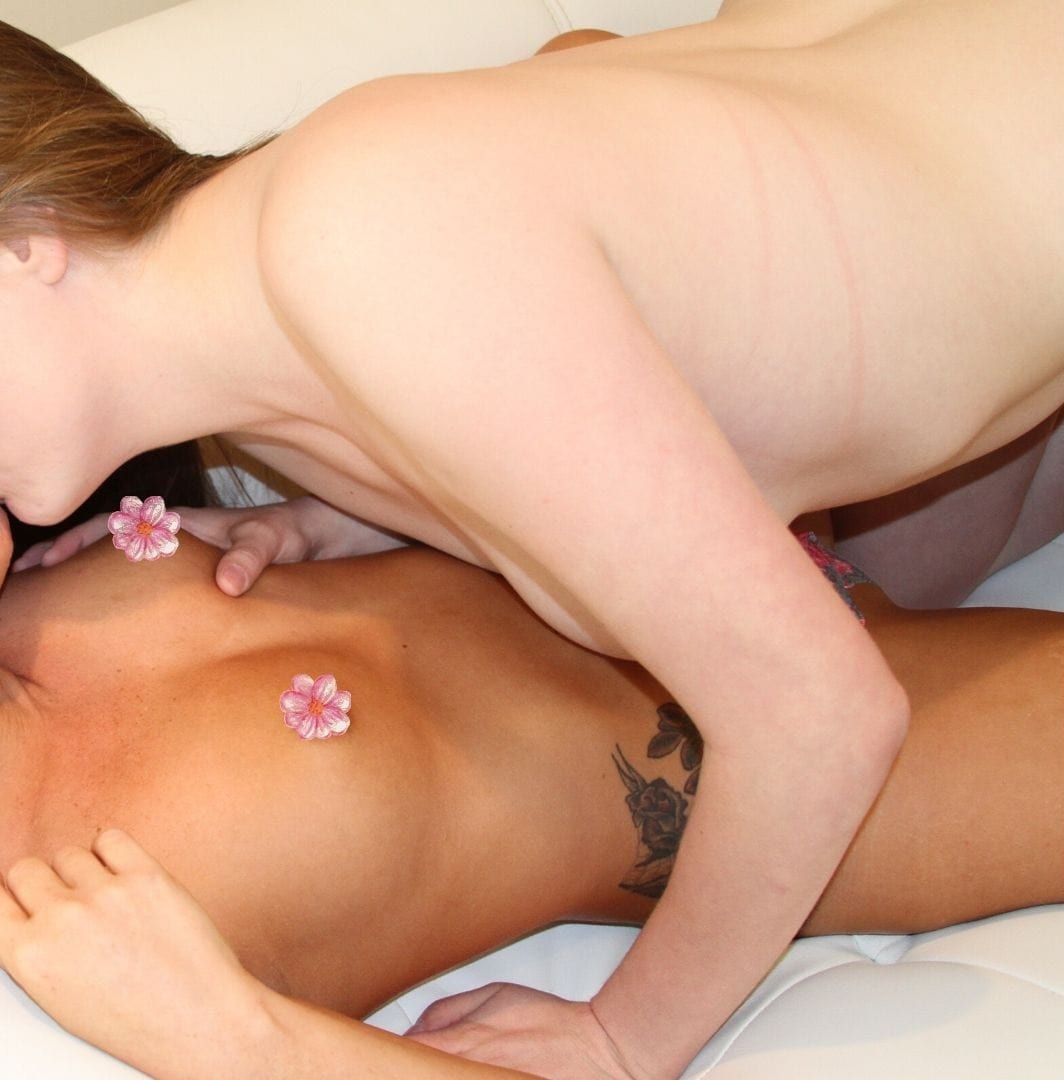 Her bed was soaking wet beneath us, Taylor told me that she had never squirted before and that's when she asked if she could play with my body and make me feel like she just did. I nodded and pulled up my top, exposing my small A-cup breasts and parting my legs so that she could see my tight pu**y.
She grabbed at my breasts like I did to her and she was in doggy style the whole time, which was perfect for me as I could see her bare ass in the mirror at the end of her bed.
Taylor then moved down to my pu**y as I did to her, I parted my legs and she kissed my clit and pushed her finger inside of me. It was obvious she had never done this to anyone but herself before, it did feel good and because it was Taylor it made it feel even better. I told her to come back and kiss me and we lay on her bed, our tits pushing against each other, our skirts hoisted up around our waists and we kissed so passionately, flicking our tongues between each other and playing with each other's bodies. I slipped my finger back into her tight, wet, pu**y, I just couldn't resist and she kissed my neck.
I had never been that turned on before.
We sat and we talked for a few hours after that, she told me she had always wanted to be with a woman like that but she didn't think she was a lesbian, although she asked if we could still hook up until college was over, mainly because she had never cum so hard and never had she ever squirted.
I left her dorm room with a spring in my step and went to mine and fu**ed myself silly with my favorite dildo, I came so hard thinking about her and soaked my sheets. My dildo was covered in my cum and I slept so well that night.
---
The Next Few Years Of College…
We did indeed still hook up, at parties I would finger her in bathrooms, I even made her squirt again. Taylor did get a serious boyfriend for a few months and the hooking up did stop briefly but we did actually go on to have a threesome with him (if you want to hear that story just let Jess know in the comments below).
I often think of Taylor and hope she often thinks of me.
Update: I got Taylor to write about our threesome with her boyfriend.
---
Thanks so much for reading, this has been Molly. xx