I wanted to share this tale because I want to know if there are others that have ever had this happen to them. It has been one of the hottest and sexiest experiences of my entire life and one I only thought happened in the movies and certainly not the type of movies you would want to watch with your family.
This is my story of events whereby a hot female neighbor of mine decided I was going to be her audience and she was going to put on the show. I have since discovered what voyeurism and exhibitionism are and it all made complete sense after that, I just hope she never moves because she is the best neighbor I have ever had.
I Live In An Apartment Block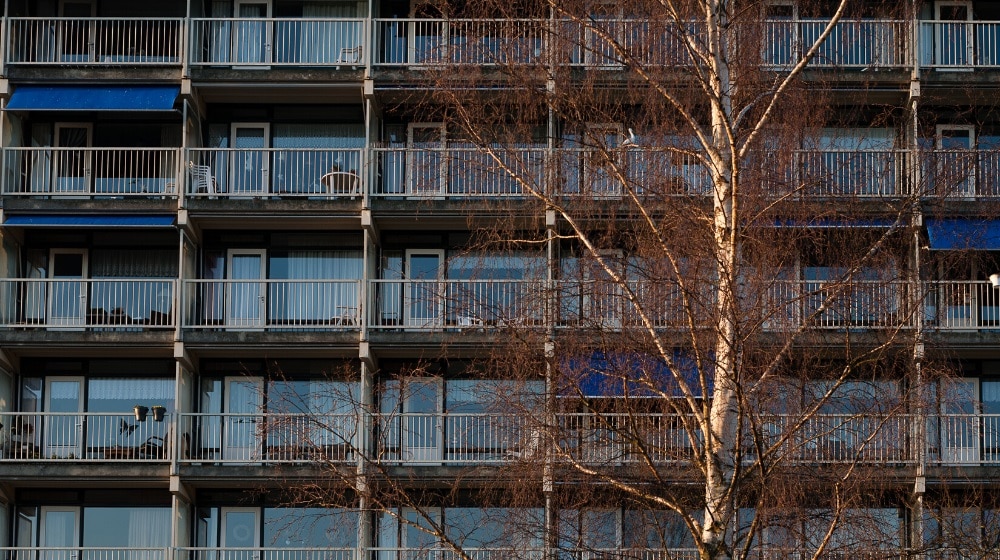 So, I live in a big apartment block in an area where apartment blocks line the streets, all facing one another, never giving anyone a fresh breeze in through their windows because of the cramped building conditions. In front of my place, there's a one-way small street that runs between me and the building opposite. That's considered a luxury because most of the other units have just a brick wall to look at, at least I have a neighboring building and a street. All of the apartments on my street are relatively the same with a full-sized bedroom with a balcony and a large living room.
This is awesome for light, but not so awesome for privacy. The amount of times I've accidentally flashed my neighbors is insane. Now this magnifies a lot when it's nighttime and you have a light on, you can pretty much see what people watch and see their every move unless you draw the curtains which in turn blocks the small breeze. It's a catch 22 and although I own my apartment most people don't stay long due to the lack of privacy.
The Girl From Across The Stree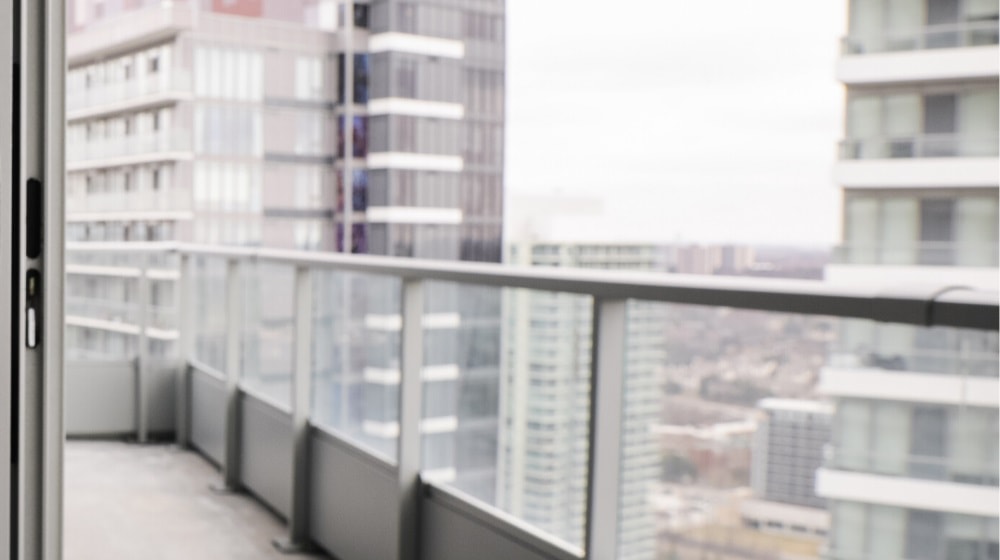 One evening I noticed a woman had moved into the unit that had been empty for a few weeks across the street, I didn't pay any attention to her but after a few weeks, I couldn't help but notice her. You see, I smoke and so does she, so many times I'll go to my balcony and we will catch each other people watching the street below and smile, maybe give a nod.
She's also really attractive and has a habit of wearing skimpy clothes out onto her balcony even on a cool morning and so it's hard for me to not look over at her and get a glimpse of her hard nipples and slender figure. I don't want to sound like a creep but she does make getting out of bed for a smoke on my balcony a lot easier.
She Had A Bunch Of Friends Over
She had a few friends over one night and I was doing my normal routine, of smoking and looking at the street below when she and her friends came out onto their balcony, and to my surprise, they decided to flash me.
They all laughed and I just smiled and if I remember rightly I said 'wow' whilst making eye contact with her. They all giggled and went back inside and she hung back, finishing her cigarette and smiling at me and I could have sworn she winked at me as she turned to head back inside.
Anyway, Once I got back inside I was super horny so I did what any red-blooded human would do and I masturbated. The next day I was out on my balcony and she was there again, she waved awkwardly like she was a little shy about what had happened with her and her friends, I did an awkward wave back too (knowing she had made me horny enough to masturbate!) and we both went about our days.
She Put On A Show For Me
A few days later, we did our usual smoking routine, but after she was done she didn't close her curtains, she went back into her bedroom, got undressed, put on some lingerie, and sat on her bed. I was still finishing my cigarette but I did make it last longer than I usually did.
I kinda felt like I shouldn't have been watching, but she sat on her bed and just looked at me and gave me a wicked smile. She then slowly pulled down her bra and flashed me again, for longer this time and I took in the image of her perfect perky tits, she pulled her bra back on and I decided to repay the favor, it's super awkward though as by flashing her I also flash a bunch of other apartments (I did my best to be careful). I pulled my hard cock from my pants and rubbed it a little before putting it back in my pants. She then closed her curtains and I went back inside.
Turns Out She Was A An Exhibitonist & I Was A Voyeur
A few weeks go by, the balcony flirting continued. She would flash me, get changed without closing her curtains and she would eagerly watch as I did the same and rubbed my cock in her view and it was really hot, I would get excited for each day waiting to see her and I learned that she was getting off being watched and I loved watching her.
However one day, she has who I assume is her boyfriend over and she gives him a blowjob on her bed whilst she knows I'm watching. At first, I looked away but I realized she was doing it for my viewing pleasure, she wanted to be seen by me and I didn't want to let her down and so I watched as she gagged and spluttered on his cock and finally took his load all over her perky breasts. She glanced at me as she stood up to clean herself and I smiled and she smiled at me, satisfied with her performance exhibitionist performance.
Fucking And Sucking Infront Of Me
I was a little shocked that she had a boyfriend, I wonder if he knew how flirty his girlfriend was and how she had been flashing me for weeks and now sucking his cock in front of me.
Nonetheless, after I got that out of my head it was super hot seeing her randomly suck her boyfriend's cock while they were watching tv with low light on. They fucked too which was just out of this world and afterward she even once came out onto the balcony wearing just a towel and she smiled at me, knowing full well I had just seen them having sex and watching her cum all over his cock.
I got off so hard on watching, a kink I never knew I had and she loved being watched, we had the perfect arrangement. I had never been so hard or masturbated so much as I had since she moved in.
It's f**king Distracting
I work at home and I assume she does too and it's literally eating up my day. All I can think about is her showing off her body, I glance out of my window all of the time to catch her naked, masturbating, or even having sex.
I'm horny anyway and haven't been with a girl in over a year, so I'm just a horny mess at this point who is struggling to get work done because of this hot girl who is always walking around her place naked! It's the stuff of dreams but I am seriously distracted at work and in my own life, I need to get a grip but I just can't, she is too good.
I Decided To Write Her My Number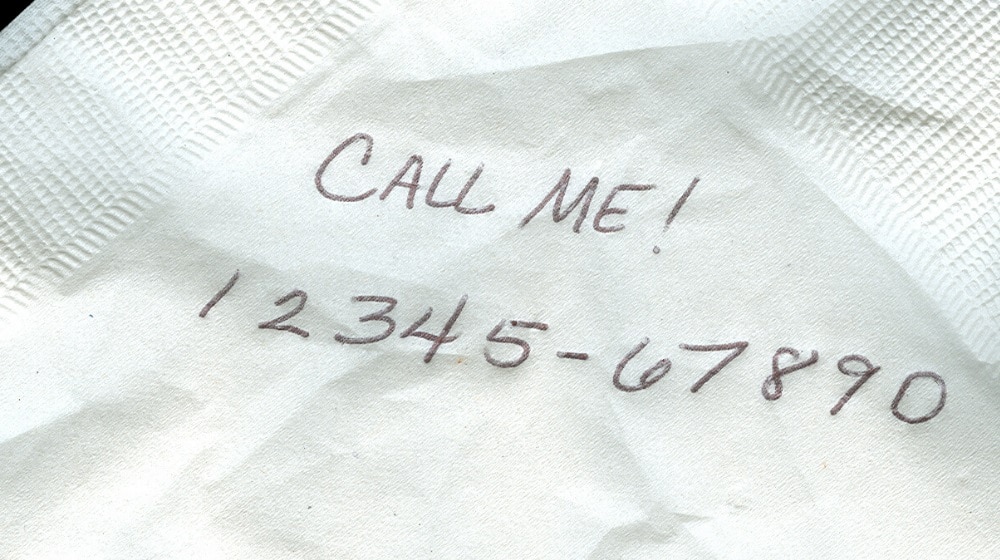 In a horny rage one afternoon, I wrote down my number on a large piece of paper and asked her to text me, and…she did. It has been crazy and I just sincerely hope she doesn't ever move because she is the best neighbor I have ever had.
---
I have uploaded what happened next onto the member's area which should be going live very soon so keep your eyes peeled for that and if you have any questions for me feel free to leave them in the comment section down below. Peace out!