Jess allowed me access onto her blog, she told me I was free to tell you all about myself and my slutty ways so here I am. I also just wanted to tell you all about Jess's VIP members-only area where only the filthiest of content is released.
Treat this story as a window into my bedroom, your own private show for you to read and enjoy. Yes, as you will learn I am into voyeurism but I don't tell just anyone about it and thanks to this blog you can take a preview under my sheets and rate my misadventures for yourself.
I'm A Voyeur and I love showing off my body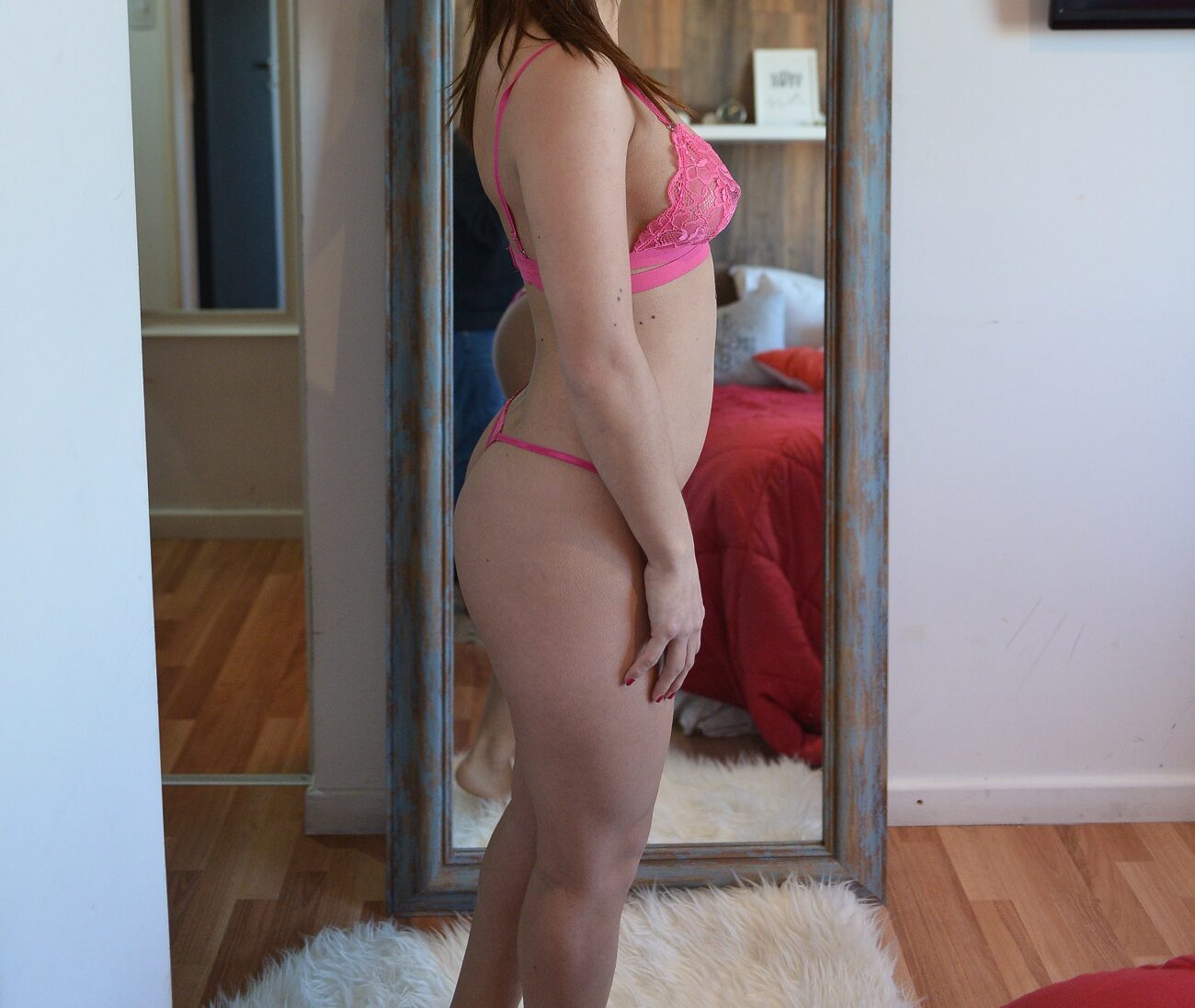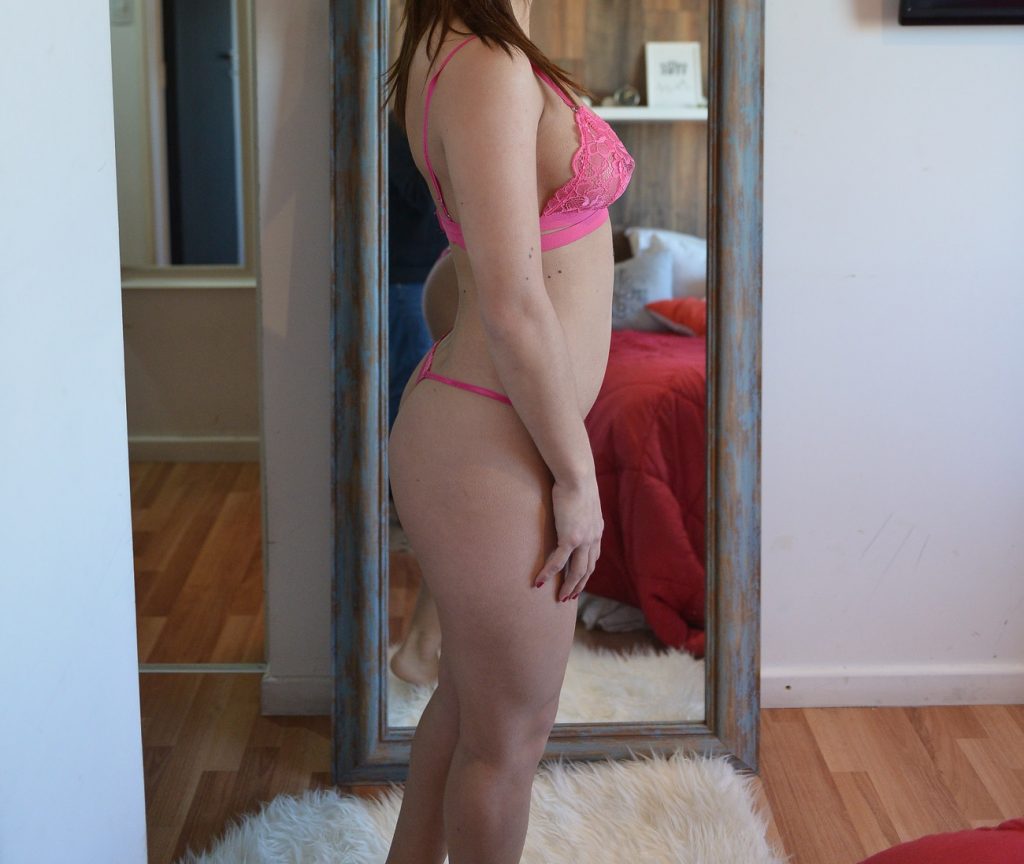 It's true, I am a slutty little voyeur. I love showing off my body to strangers and even friends, I love the thrill of being in public knowing people have seen my body, I love seeing the shock on people's faces and I am not ashamed to admit that I get off on the idea of people never forgetting my body.
Being a voyeur isn't just some old man getting off masturbating in public, it's so much more than that and it's a thrill. Wearing a dress that I know will give me a nip slip, not wearing panties until skirts and dresses (bonus points if it's a windy day), walking around my house and hotels nude, going to nudist beaches, stripping at parties, flashing my ass at gatherings, etc.
I have always known that people seeing me naked, glimpses of me that they shouldn't see was a huge turn on and learning what voyeurism was made a huge impact on my life.
Walking Around My House/Hotels Naked (Getting Attention)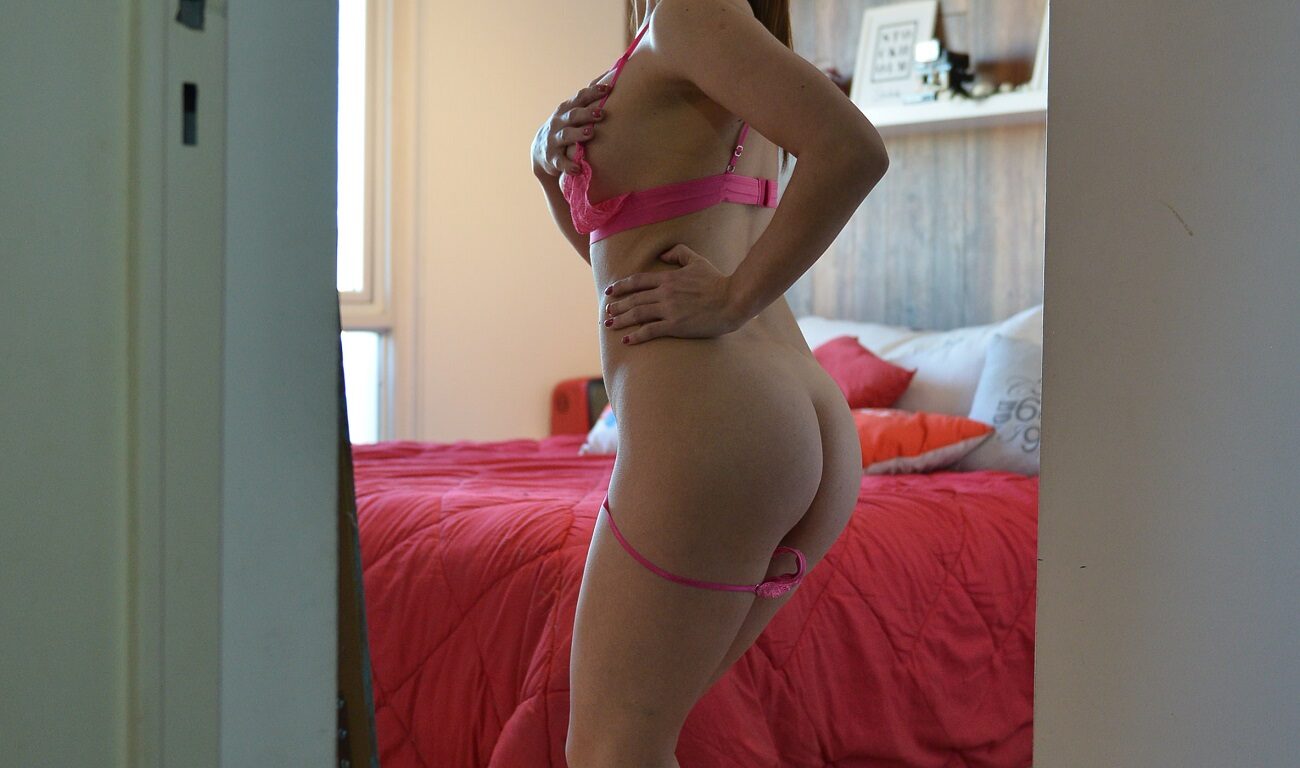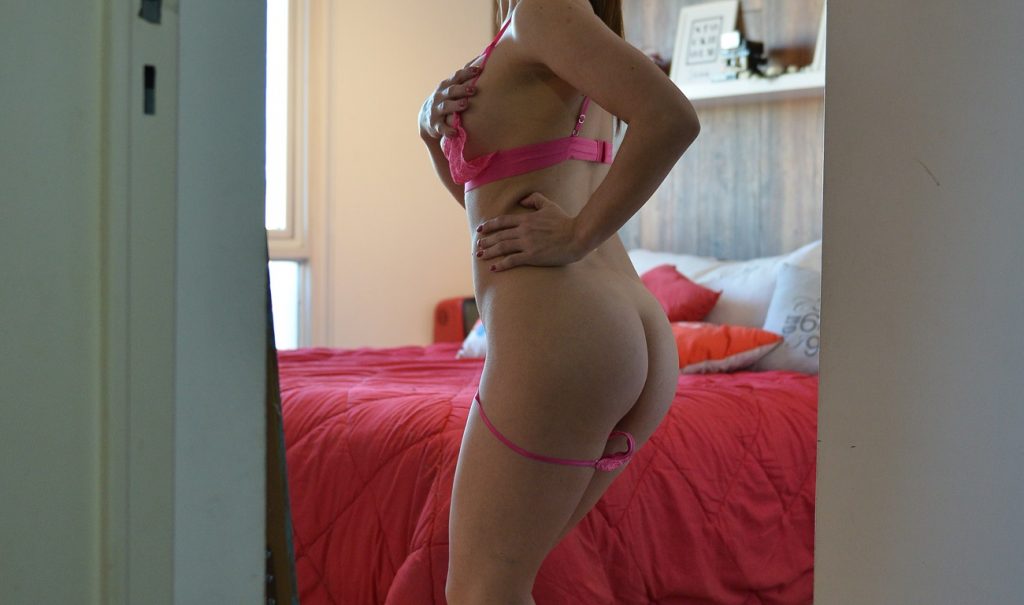 Something that gets me wet every single time is answering my door naked, I know full well it will be the post, a package or even a friendly neighbor (I prefer it to be middle-aged men). Seeing my postman walking up to my driveway and ringing the door for me to open it, fully naked or wearing just a towel and letting it slip makes my day and without fail I then masturbate about it. I do wish the whole postman/neighbor stereotype from porn was true because I would make sure my postman came by every day for his daily fuck.
My postman loves it, I know he does. He always eagerly comes up my driveway and he always stares at my tits, waiting for my towel to fall. I love teasing him and he always gets my post to me.
Something else I do is walk around hotel rooms naked, ensuring that the window out into the world is in plain view of what I am up to in there. I have had people stop and stare and even someone takes pictures before, it's such a thrill, laying on my bed and seeing the passers-by glance up at me and realize I am totally naked. Wandering around like I have no idea they can see me, it makes me so horny and knowing that voyeurism is a real thing makes it even better.
I love hotels because you are somewhat anonymous, you can make somebody very happy in another room or on the street below without even having to move a muscle. Knowing these people are seeing my tits, my ass and my pussy send shivers of pleasure down my spine.
Accidently Flashing People (Whoops)
This is a little bit riskier but it gives me a thrill like no other, I love to wear short dresses, no panties, no bra and I love flashing men and even sometimes my male friends.
Crossing my legs so that a man gets a flash of my bald pink pussy, wearing no bra with tight tops so that my nipples protrude and I catch everyone's attention, seeing men and women glance at my breasts is like a dream come true for me. Bending over knowing my ass is going to be on show and even letting my dress or skirt blow up and not pushing it back down are just some of the things I do.
When it's guys I know, I like to do all of that and more. Letting my breast slip out of my dress, flashing them in restaurants by 'mistake', having my knees bent and by my chest so that they can just see my pussy, I will admit I have fucked a few of my friends, it's impossible not to when I am so turned on and so are they when I start flashing by accident.
I Tried Voyeur Sex For The First Time
Surprisingly despite all of my public flashing and displays of voyeurism I had never actually had sex publicly or in plain view of anyone. I had wanted too but it just had never happened.
The first time I was propositioned was by a guy I met online, we met up a few times and had sex, it was great fun, he was really kinky and when I opened up to him about my voyeuristic tendencies he was really up for the challenge and wanted to try it out with me.
I told him that I enjoyed being looked at and not spying on other people and he totally understood that. We went out for dinner, I didn't wear any panties and midway through our evening he told me to slide the straps of my shirt down and reveal my breasts right there at the table, I didn't even look around me, I did as he requested and he took a photo of me, my tits out, diners all around us. I don't think anybody noticed. I was now incredibly turned on, my nipples hard and excited. He told me to open my legs, I was wearing a skirt and no panties, I did so and he put his phone under the table, taking a picture of my pussy, a man on the table next to us saw him do this but said nothing, just continued eating his meal.
As we walked out of the restaurant the man smiled at me and I knew he was going to be masturbating later, thinking about my tits and pussy.
We went back to our hotel room, he had booked a room on the lower floor, one that looked out onto the busy street. The window took up virtually the whole wall and I knew what he had planned for us. He told me to leave my shirt on but make my tits come out, I did so and he unzipped his pants, revealing his thick, erect boner.
He began making out with me, grabbing at my tits and moving his hand up my skirt, playing with my pussy. All of the lights were on in the hotel room, if anyone had looked up even slightly they would have seen us. I opened my eyes and looked and sure enough, there was a man and his wife standing watching us, they were middle-aged but they were thoroughly enjoying the show.
This guy then got to his knees and began eating me out, my foot on his shoulder, I closed my eyes and grabbed at his head and then my tits, the feeling of being watched was making everything feel 10x better down there.
He then stood back up and I got to my knees, taking his whole dick down my throat, I looked out the window as I did this and saw the older couple were now much closer together, his hand was on her butt and quite clearly under her skirt. They were getting off watching us and it gave me a surge of pleasure.
I then bent over and he began fucking me from behind, using up my little pink pussy, filling it with his thick, erect cock. I was loving it, moaning out loud and using the window to prop myself up. My tits were bouncing beneath me and everyone who walked past looked at me. I winked at our friends, his hand was moving up and down furiously as it was inside of her skirt. They didn't know I could see them, they thought we didn't know we were being watched, I was shaking with pleasure at the thought. Another man was stood on his own looking up at us, he tried to pretend he wasn't looking but it was so obvious.
This guy then stood me up and fucked me against the window so that my ass was visible to everyone, he kissed my nipples and kissed my neck as he thrust into me hard, anyone on the street could have seen how wet I was and I hope to God I made someone cum that night.
We were sweaty and breathless and he told me to get to my knees, I put my hands behind my back and he came all over my face and tits, in plain view of everyone down below. I took it like a whore and then licked my lips, smiling up at him and then down at my entourage below. The couple was now making out, if they made it home before fucking each other's brains out, I would have been surprised. We had some onlookers, mostly horny men and I was enthralled with passion and pleasure.
After that, it was my turn to cum so I lay back and motioned for him to nestled himself between my thighs, I had to give the people what they wanted after all even if they thought I didn't know I could see them.
Trying To Satisfy My Craving For Voyeuristic Sex
I have seen that guy a few times but he wasn't really relationship material, he was just a great fuck. Since then I have actually found love and he is into voyeurism thanks to me and my love for it has grown even bigger.
I fuck my boyfriend on webcam because he works away, I leave my blinds and windows open so that anyone walking past can see in, I want them to catch me on my couch, fully naked and masturbating to my laptop. I have seen people notice me a few times but it still doesn't satisfy that itch like it did that one night in the hotel room.
I need more, I want to fuck in public next but my boyfriend needs some time before he feels comfortable. He loves it when I flash him in stores but he still hasn't worked up the courage to touch me in public yet, he also always forgets and closes the blinds even if I try leaving them open. He is into voyeurism but he doesn't understand my need for it so deeply. I really need something deeper to satisfy me.
Posting On Private Memberships
Something I am so glad I found is Jess's VIP membership, it has allowed me to satisfy a craving within and it's why I created this article. My boyfriend is totally cool with me posting there, he knows it's just me being an attention-seeking voyeur.
I have had men rate me, they have sent me pictures of them masturbating to my stories and to my pictures, they have told me what a naughty little slut voyeur I am and it is the biggest turn on and I want to keep posting because it has made me so happy.
I am looking for new ways I can show off and be a voyeur without my boyfriend having to get involved as much, do you have any ideas? Let me know in the comments below or by sending in a message.
Thanks for reading!