Before you really get to know your partner you don't know everything about them but you have a good idea. My wife was fairly naive and innocent when I met her and so I didn't assume she had much if anything to keep quiet about. We were a great match sexually and mentally and our sex life has been steady throughout our entire marriage. I never had any inkling that my wife had done anything like a gangbang, would you have? But recently things have taken a dramatic turn and I wanted to share my discovery with you all.
I don't know where to start
The other night my wife and I were talking about our past sexual experiences. It was really hot. We met in our thirties so both did a lot of living before meeting one another but as we opened up more and more I discovered things about my wife that I never knew before, experiences she has never mentioned and I was in awe, encouraging her to keep on spilling all of the naughty things she had done and when she bit her lip and said: "This last one, you have no idea whatsoever about", she wasn't wrong. I gave her all of my attention as she slowly and erotically revealed that she had been in a gangbang and not just once. My mouth hung open, I didn't believe her at first but my wife is no liar. I had so many questions for her and she answered all of them openly, yet I was still astonished. How was I just finding this out? The curiosity inside of me wanted to know everything.
Thoughts of my wife being a cum slut raced through my head, all I could do was imagine the scenario, my wife surrounded by cock, her naked body ravaged by these men, her soft moaning as she would climax again and again.
My Wife Was Involved In A Gangbang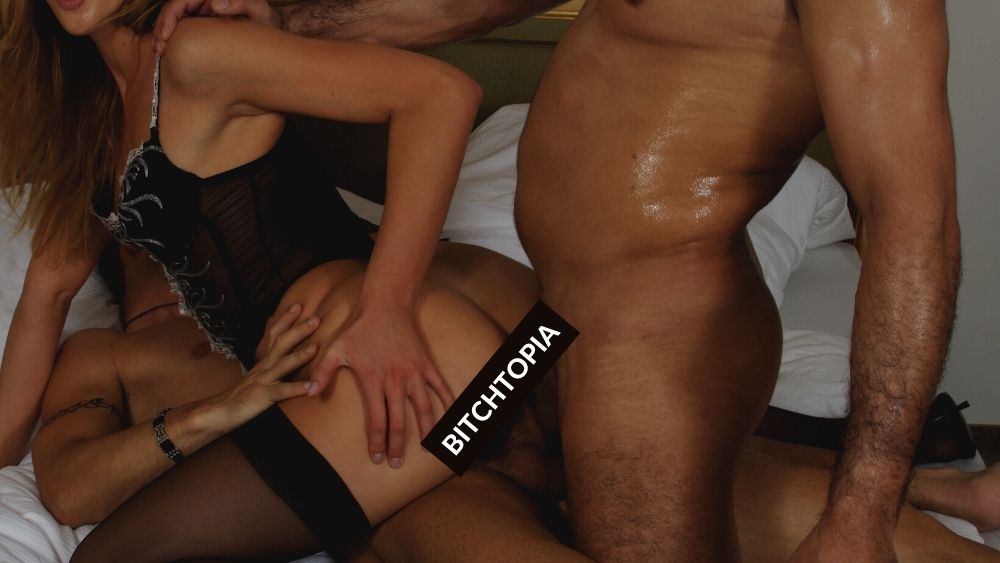 I bombarded her with questions, things like how? what? why and when? She kindly answered everything and I was so turned on thinking about her like that.
She admitted how much she enjoyed it, she told me it was so thrilling and although it was all with guys she was close with they all had a blast and there were no feelings involved, just pure, fun sex. I kept having to pinch myself, if you saw my wife you would have no idea she had had such a colorful past. I am her husband and it shocked me to the core, I thought I was imagining it when she first said it. My wife comes across as naive, shy even and she has never even struck me as the type to be a part of a gangbang, not just once but multiple times.
What Did She Do In This Gangbang?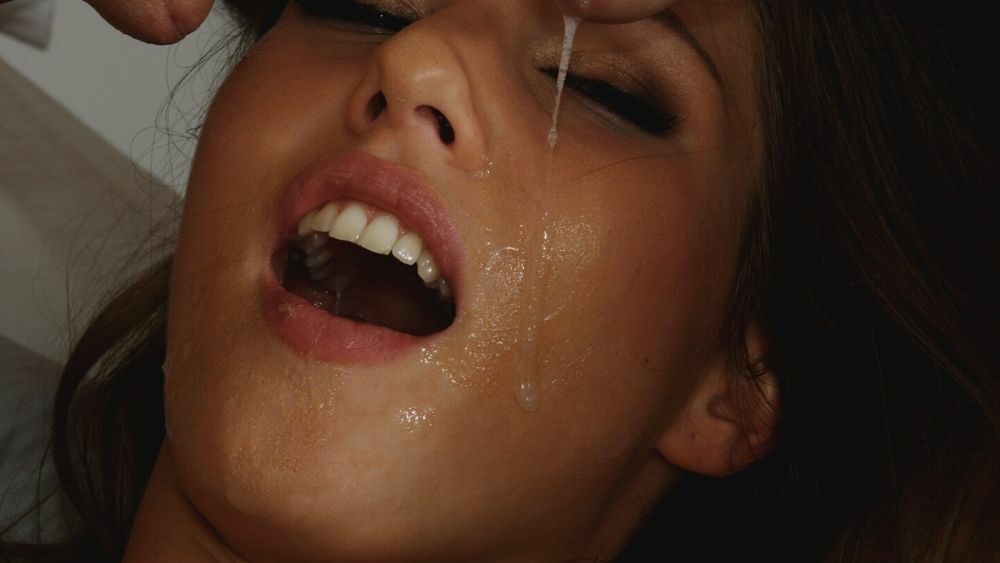 My wife did everything, she got creampied multiple times, she swallowed multiple loads and she had these men using every single part of her however she and they pleased. She was a total slut and loved every minute of it. She told me how she went from one cock to the next, making sure everyone got a piece of her and how her pussy was all stretched and used up afterward and it stayed pink and raw for a good few hours after it was all over.
Why Did She Have A Gangbang?
I asked her why she and how she went about having a gangbang. She told me it was super fun, there was no slut-shaming, she got to explore herself, and that she found it super erotic. She told me how she had a lot of male friends at the time and somebody brought up the idea of a gangbang and how it went on from there, she said it was arranged quickly and nothing changed between any of them. My wife mentioned it was a completely amateur experience, nobody knew what they were supposed to be doing but it just worked. She loved the attention, she said she didn't really use protection (a different time! she laughed off), but everyone was really safe and got tested, I was shocked at hearing this, my wife is so clean and methodical with her approach to hygiene, I didn't expect her to have gone raw with a bunch of guys.
This Wasn't The Only Time
After her first gangbang she said she got a taste for group sex. I couldn't believe what I was hearing, she said that she joined a group of swingers and would often play with them all at their homes or in special clubs that catered to that kind of thing. She said it was a really freeing and explorative time in her life and that she looked back at it with fondness.
I asked her why she never told me before and she said there just wasn't the right moment, I couldn't believe the tales that she had, my mind was everywhere with excitement, curiosity, and astonishment.
I Did Get Jealous
It's hard not to, I thought it was really hot, but I wish I had experienced this with her, or at least I had some crazy stories like that to share with her. I didn't feel jealousy at her being with other guys more that I wasn't involved, even though I didn't even know her at the time. It's only human to get jealous about stupid things and the more my wife and I talk about it, the more I let it go and just focused on how hot it is that my wife was like that and that chick who had group sex with lots of different people is now my beautiful wife.
Update
It turns out the reason why she finally decided to tell me is that she would like us to do something similar! My wife said she loved being a part of such an open and carefree lifestyle and wants to help me experience it for the first time. I've spoken to Jess and she's going to interview us on the membership.
If anything else happens I'll update the post inside the membership.