I love cum, it makes me feel accomplished when I feel that warm load on me, I love jerking a man off and feeling his cum release from his throbbing penis only to fill me up or decorate me with his load. For me, the more cum the better, and since I tried my first ever gangbang and experienced loads like never before it has made my cum obsession even more intensified…
This Isn't For Show
A lot of my friends don't enjoy cum and hate facials, don't even give blowjobs, and would never dream of enjoying multiple men finishing on them but for me, it's a real kink, I love cum and the way it makes me feel, I love the moment before it comes out, I like the feeling as it spills onto my body/out of my body, I love when it hits the back of my throat, I'm actually obsessed in honesty.
Anyone who is part of the membership and reads my stories knows just how much I love cum and knows just how far I go to get that satisfaction I feel when a man empties his balls.
How My Cum Obsession Started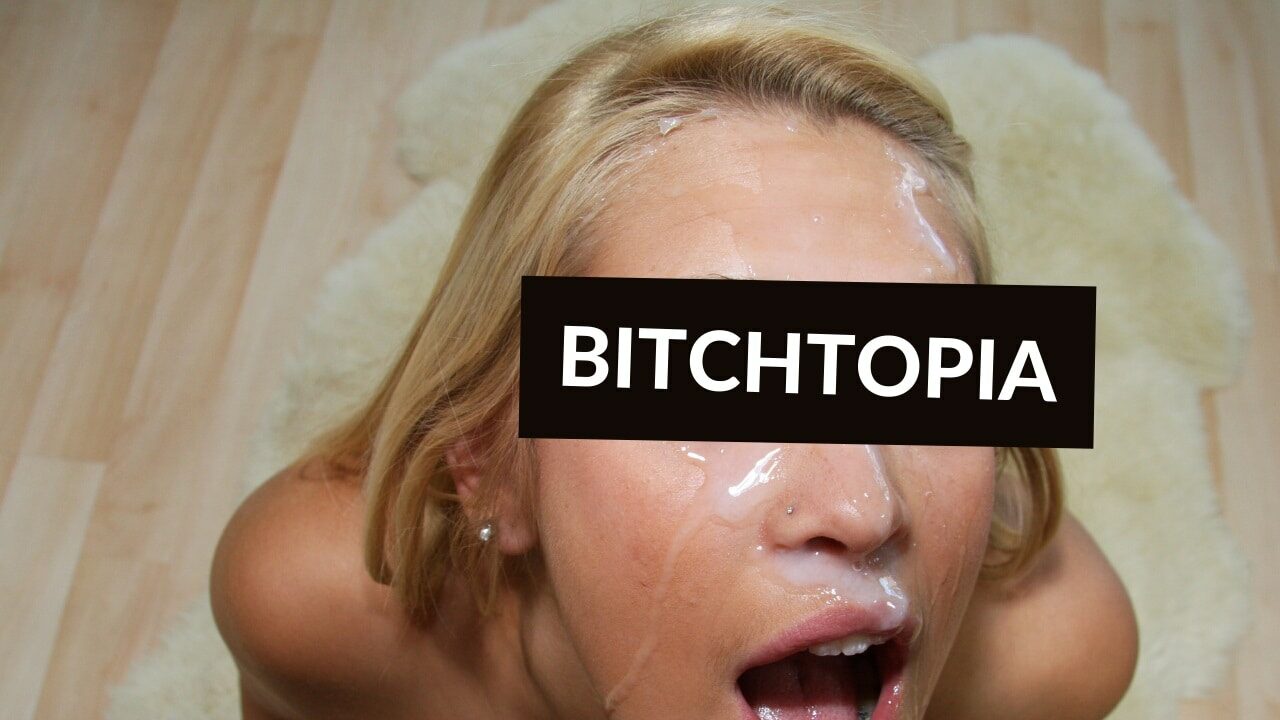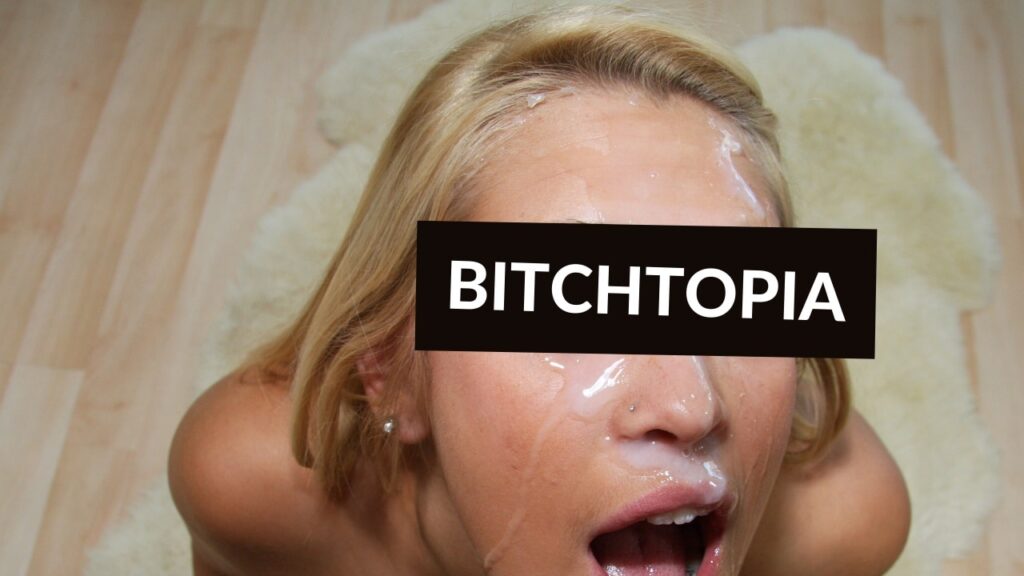 It started with porn, I would watch countless porn videos where cum was the main focus point, and then when I got my first boyfriend and saw that I could make him cum, I felt accomplished and for some reason, it started becoming my favorite part of sex.
I'd let my boyfriend cum on my tits or my face, even if he came on his stomach I'd clean it up for him with my tongue or my hands. Then when he came inside of me I would love catching it as it spilled out of me, I loved the sensation of it and I have ever since.
At that point all my kinks started becoming based around cum, I couldn't get enough of it. I got myself some cum lube and an ejaculating dildo and I'd just fill myself up, imagining having multiple men cumming in me, one after the other. It's all I used to masturbate about, I was constantly using my dildo and was constantly coated in the fake cum I was using.
The Truth About Being With A Cum Slut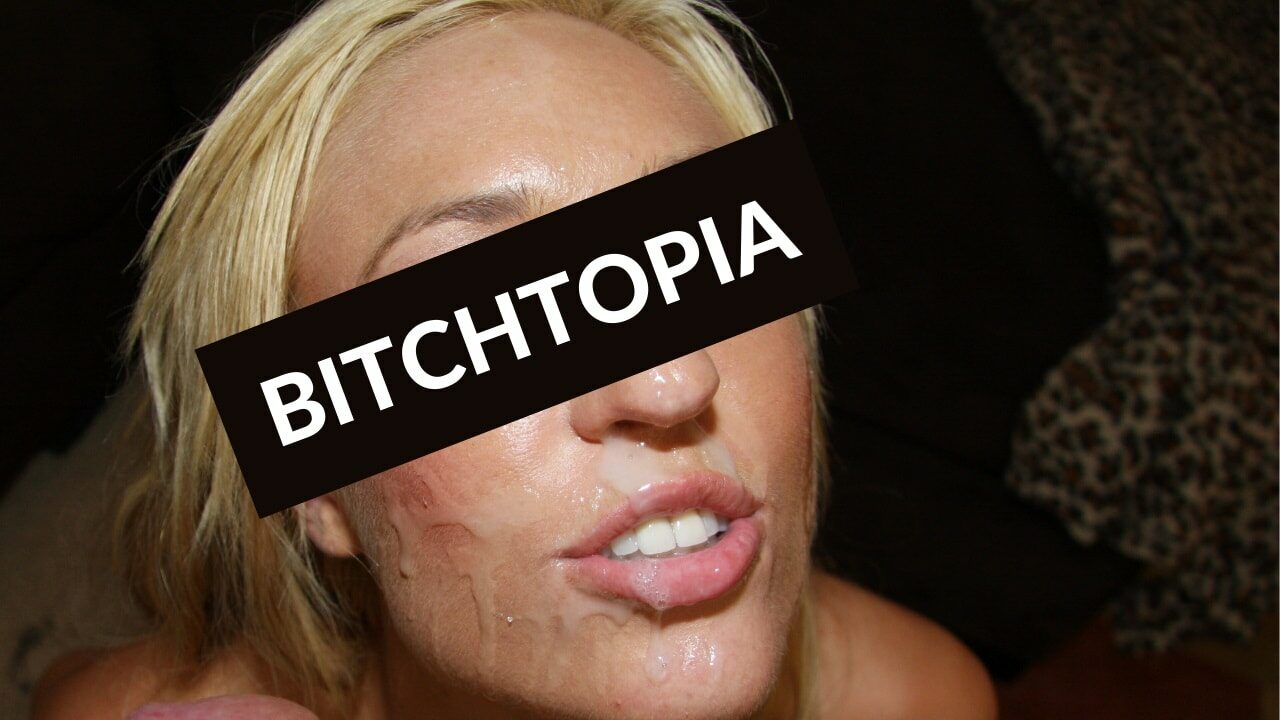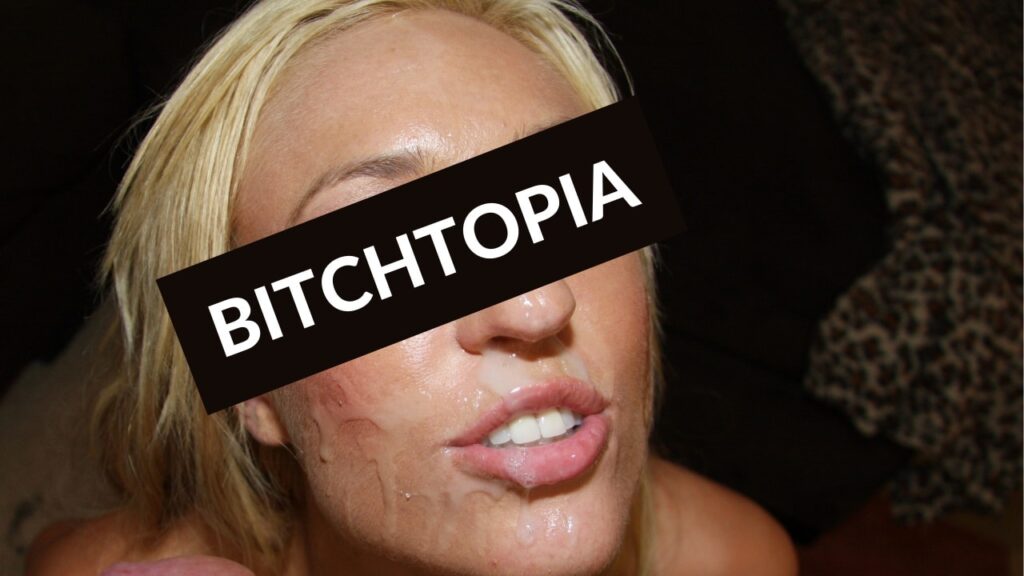 I knew I was a massive cum slut as time went on and I had a few boyfriends who didn't understand my love for it. Some weren't even down with facials and I started realizing I had to be with a guy who shared this kink, otherwise it didn't matter how perfect they were it was a big NO, from me.
I used to fantasize non-stop about bukkakes, watch porn where cum would be spilling out of a female and I needed a man who understood my love for it.
I Found My Husband
I knew he was the one, he was kind, hot and had looked after himself, but really it was when we first started fucking and I saw how big his loads were, they just kept on coming and after a few months I opened up to him about my fetish and he was down to do anything. He told me he just wanted to make me happy and if cum did just that, he wanted to satisfy me.
He Started Building His Load For His Cum Slut
His loads were big but if we had sex a few times his loads would get smaller and smaller. He found something online, which said that basically, if you drink lots of water started taking zinc, pygeum, lecithin (this is what he read) you would have a much bigger cum load and he did it and when I next gave him a blowjob it was like a never-ending blast of cum, it really worked and not only was his cum more abundant, his orgasm last longer too.
We had lots of fun with this, making his loads bigger and we started mixing the ejaculating dildo/cum lube and experimenting with having a fake threesome. I looked like a cum filled mess afterward.
I Had A Gangbang Fetish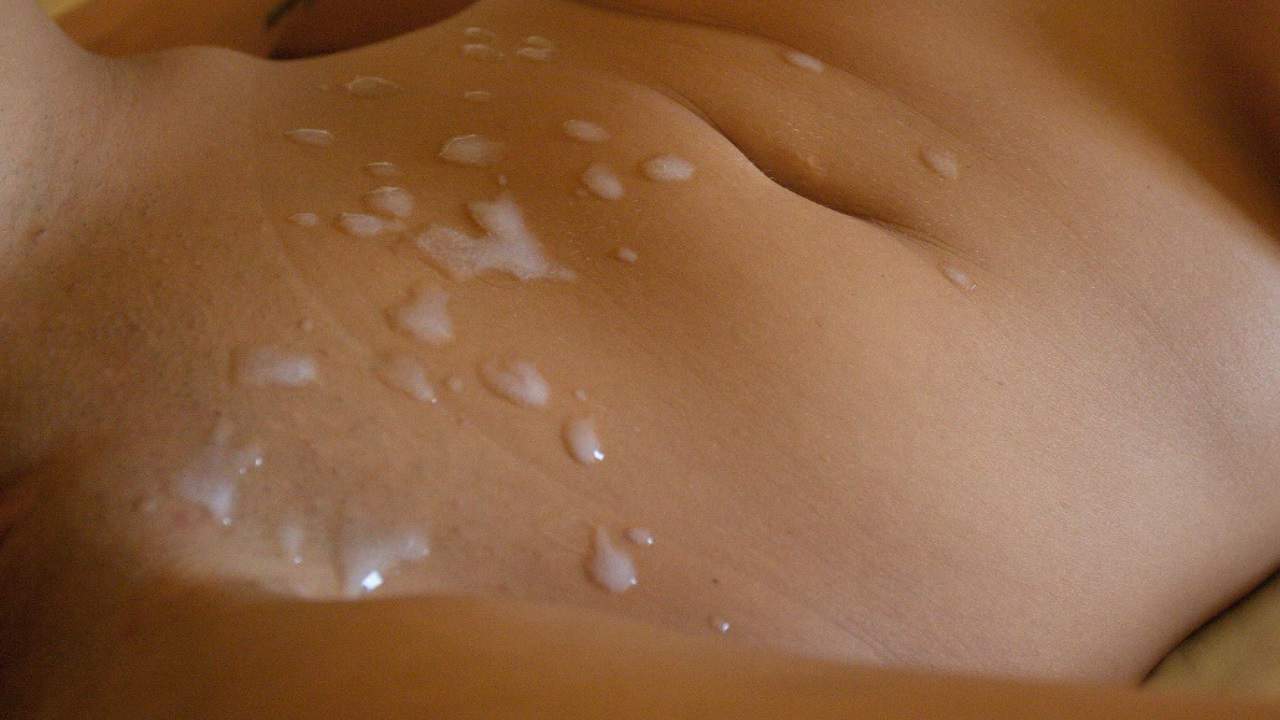 I have always had a dream to have multiple guys finish on me/in me, anywhere they wanted. I just loved to think about triggering that orgasm in one guy and then another and keep doing it till I was covered and filled with different cum and all used up.
I couldn't keep this a fantasy and somehow I was lucky enough to be with a guy who got off on the idea of me with other men, the problem was I was really quite nervous about it and I had no idea how I would even go about organizing a gangbang or find willing and non-creepy participants. I let my fantasy stay just as a fantasy, I didn't think I could ever make it come true.
My First Threesome
My husband thought it would be a great idea for us to have a threesome if I really wanted a gangbang or an orgy I had to start somewhere and feeling what it would be like to be with two men.
It consisted of a friend who we barely knew from a different state and my boyfriend (now husband) both taking turns with me and then in the end they both gave me a facial.
Seeing the friend cum first all in my mouth and on my face and then sucking my boyfriend's cock with another guy's cum dripping out my mouth turned me on unlike anything else had before and my boyfriend enjoyed it because he came in two seconds of mouth play.
Having that threesome just made me want an orgy more but I didn't have the confidence to organize it…
Then I Got My Dream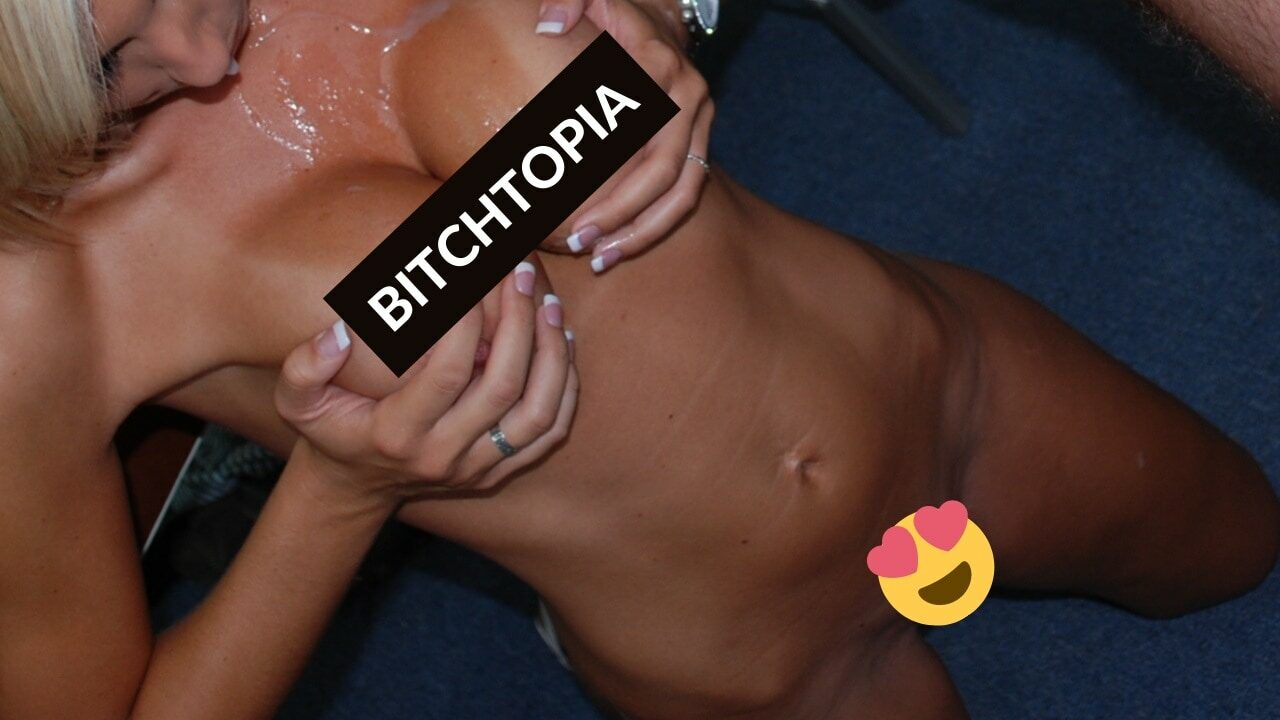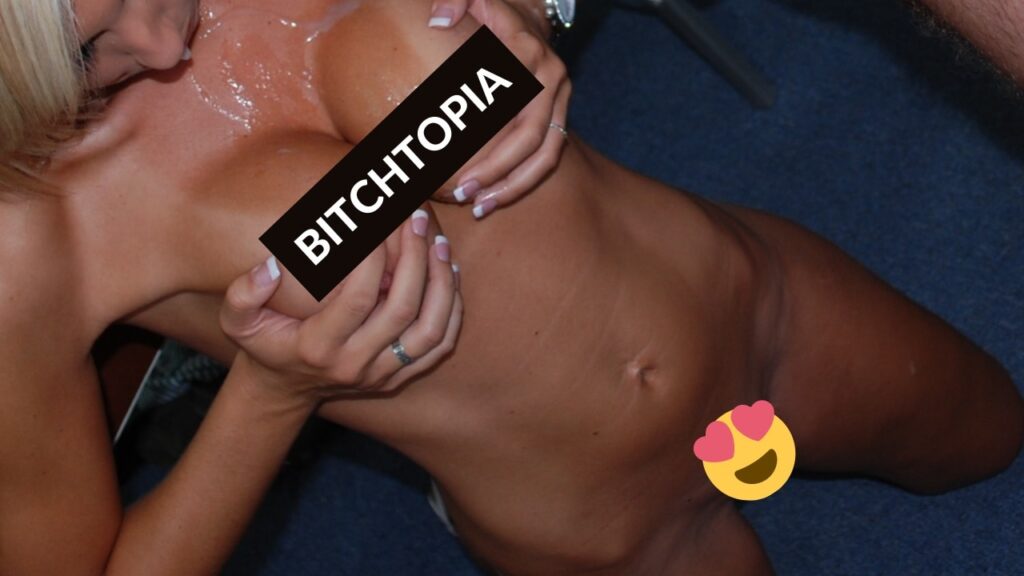 After talking about it for years, it finally happened, my first cum filled orgy. My husband arranged the men, we knew all of them as very distant acquaintances, they were great guys and were in no way connected to our lives or our day jobs and we had a night of amazing fun together.
I squirted for the first time, I had 5 guys inside of me in one night (6 if you count my hubby after) and I swallowed every last bit of their cum.
I put a video of the orgy/gangbang on topia VIP.
It was like being in one of my own fantasies, my body was adored and used up, I felt like the biggest cum slut and every inch of my body was enjoying the hours of fun that we had.
I Have Loads More Stories
Jess asked me to do a few more public stories, which I will happily do but I mostly share in the membership, it's less pressure than writing here and I can go into far more detail, also my gangbang video is live on there. I have recently had more cum experiences and got into orgasm control and learned how to really build a man's load using edging.