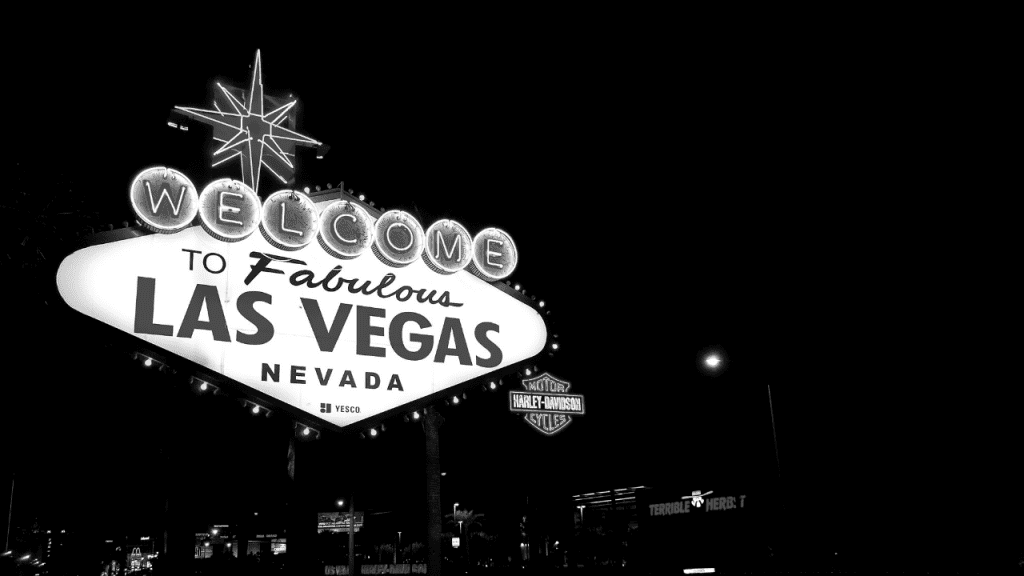 Vegas is an awesome place, it's filled with people from around the world but most of all it's filled with rich men and women who are looking for a good time.
I was recently in Vegas and when I went there I didn't go with the intention of fucking an old rich man, that just sort of happened. I met him in a casino one night, stereotypical, I know but he approached me and he was so charming that we got talking almost instantly.
He told me all about his wins and losses in the casino, he told me about his family, his business and his reasons for being in Vegas. He told me he came every year to gamble with his colleagues, he preferred the winter in Vegas as the weather was better and he preferred fewer crowds.
Talking to him was so easy, I kept thinking to myself that if he was 35 years younger, I probably would have made a move. I think he sensed what I was thinking because after our third drink he asked me if I would spend some time with him in exchange for some money. I declined and told him that I wasn't a prostitute and he smiled, he told me he knew that from the get-go but he just wanted to spend some time with a beautiful, young woman.
I accepted the money and settled into my seat. He was nice and I could have used some more spending money.
We Talked For Hours Before Making A Move…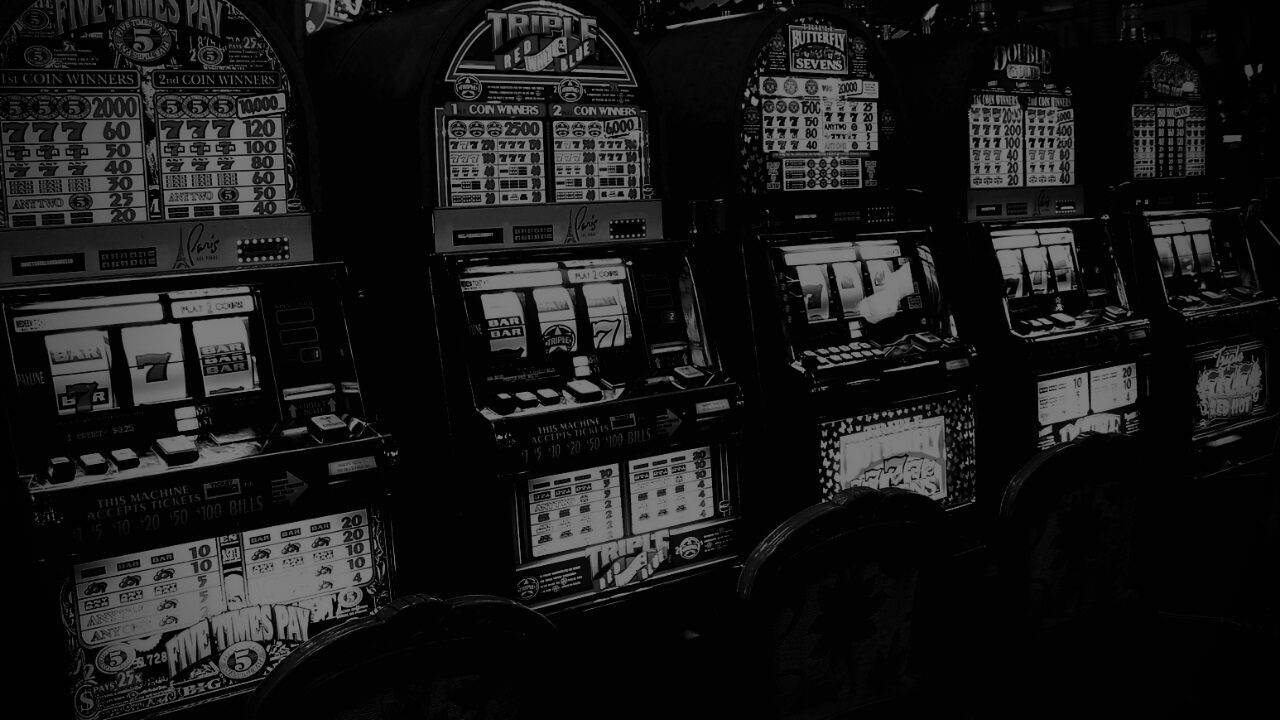 You never know what time it is in Vegas so when we decided to go to another casino with his colleagues I didn't realize we had been sitting there for three hours.
As we got outside into the cool air, he put his arm around me. It made me feel sexy and considering the money he had given me for my time I just let it be.
The next casino was in fact inside of his hotel, we played on a few tables before he asked me if I wanted to see his suite. I was slightly apprehensive, I had just met him but he smiled and reassured me he just wanted to show me something beautiful.
He was right as we got into his suite the view instantly struck me, his large window looked straight out onto the las vegas skyline and it was breathtaking, we both stood there and looked out onto the busy night. His suite was beautiful and whilst I looked round he offered me some whiskey in a small glass, I obligingly took it. I had never been anywhere like this before.
As I stood looking out of the large window he came up from behind me, I was feeling confident and slightly tipsy. He moved his lips to my neck and gently pressed a kiss against my cool skin. It made me shiver and I shut my eyes as he pressed another kiss onto my neck. I smiled and turned to look at him. He was old, so much older than me but he was quite attractive, icey blue eyes stared at my body and his salt and pepper hair effortlessly made him look so sexy.
He Asked If I Would Join Him In His Bedroom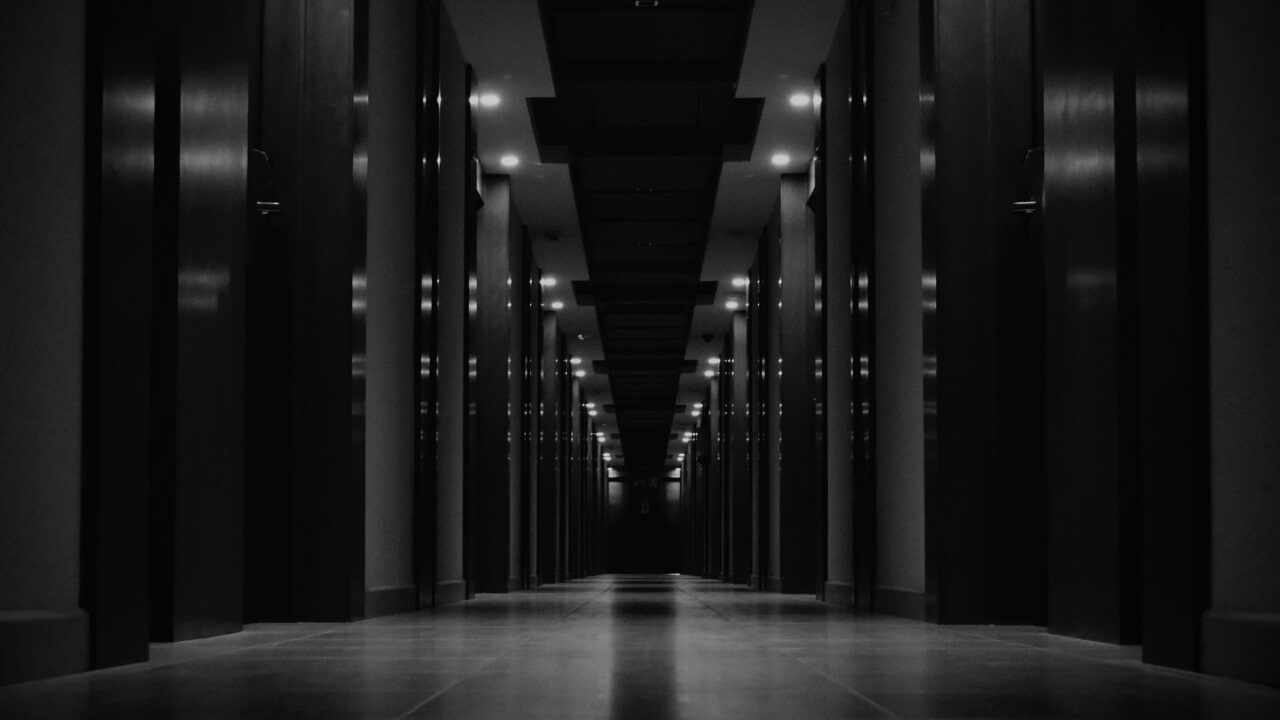 He was such a gentleman, I walked behind him watching him make his way into the huge bedroom. I shut the door behind me and he told me that the money had nothing to do with this, I nodded, he told me he thought I was I beautiful.
I walked closer to him, I wanted to rock this old mans world.
He sat back on his bed and I crawled up to him, this time it was me making him shut his eyes as I whispered in his ear that I would let him put his old cock into my ass if he gave me money for a new handbag.
He smiled and reached into his wallet and wrote me a cheque, a huge cheque.
I took the cheque and smiled, placing it inside of my handbag and then making my way back to him. I was wearing a small black leather skirt and a bralette. He asked me to get onto my knees as he unpeeled my bralette top from me, he was so delicate and so gentle as he removed it from my body. Once it was off he just stared at my breasts, the window blinds were wide open, anyone could have seen our shadows moving around and anyone with a pair of binoculaurs could have had a free sex show.
He continued taking in the image of my breasts before reaching out and gently stroking over my nipples, again and again. It felt amazing and my nipples were erect within seconds, they were begging to be licked and sucked. He pulled at my nipple and I shut my eyes, he told me in a deep husky voice that he hadn't seen breasts so perky and beautiful in quite some time. I smiled.
He Undressed Me Slowly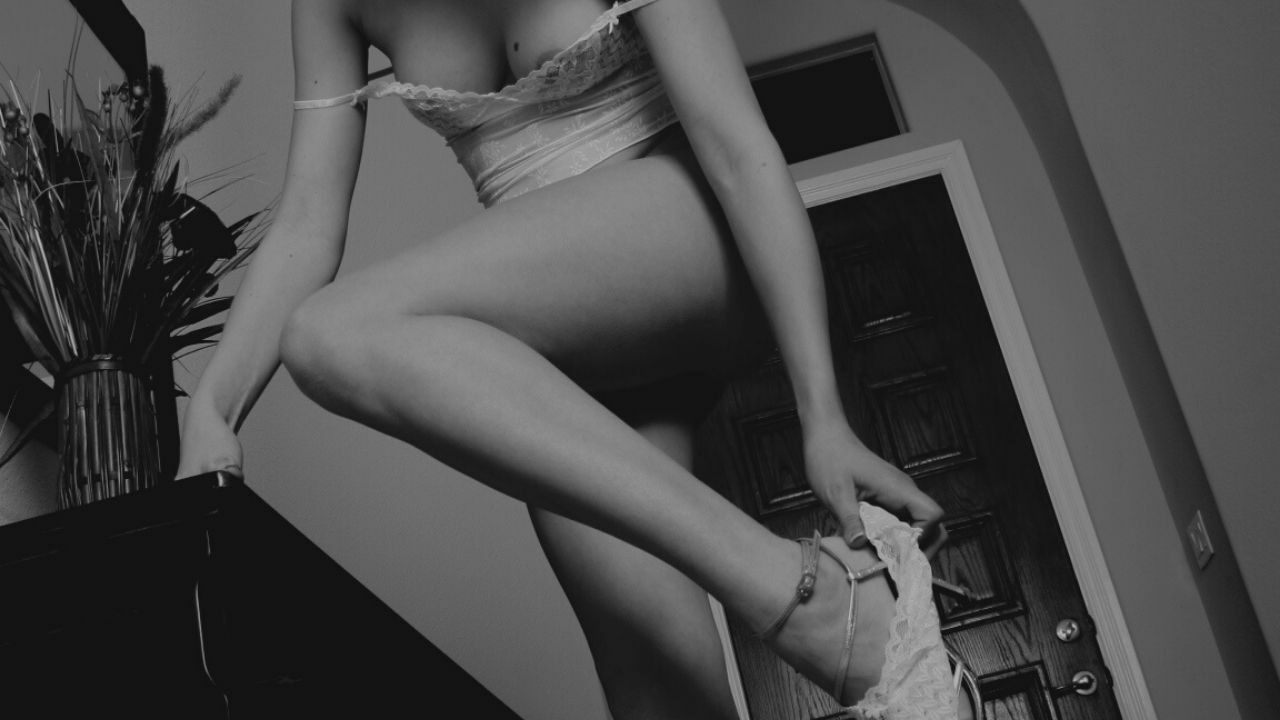 I can't emphasize enough how gentle he was, he moved me closer to him and put me onto my back and asked me to spread my legs as he slowly unzipped my black leather skirt and pulled it down and over my legs. He parted my legs and gently moved his fingers across my panties, feeling the curves of my pussy lips and then taking his fingers back down my thighs and starting all over again.
I realized then that he wanted me to roleplay being much more innocent than I am so I began acting shy, which made him smile. I kept on covering my breasts with my hands and moaning and giggling whenever he got to close to my clit.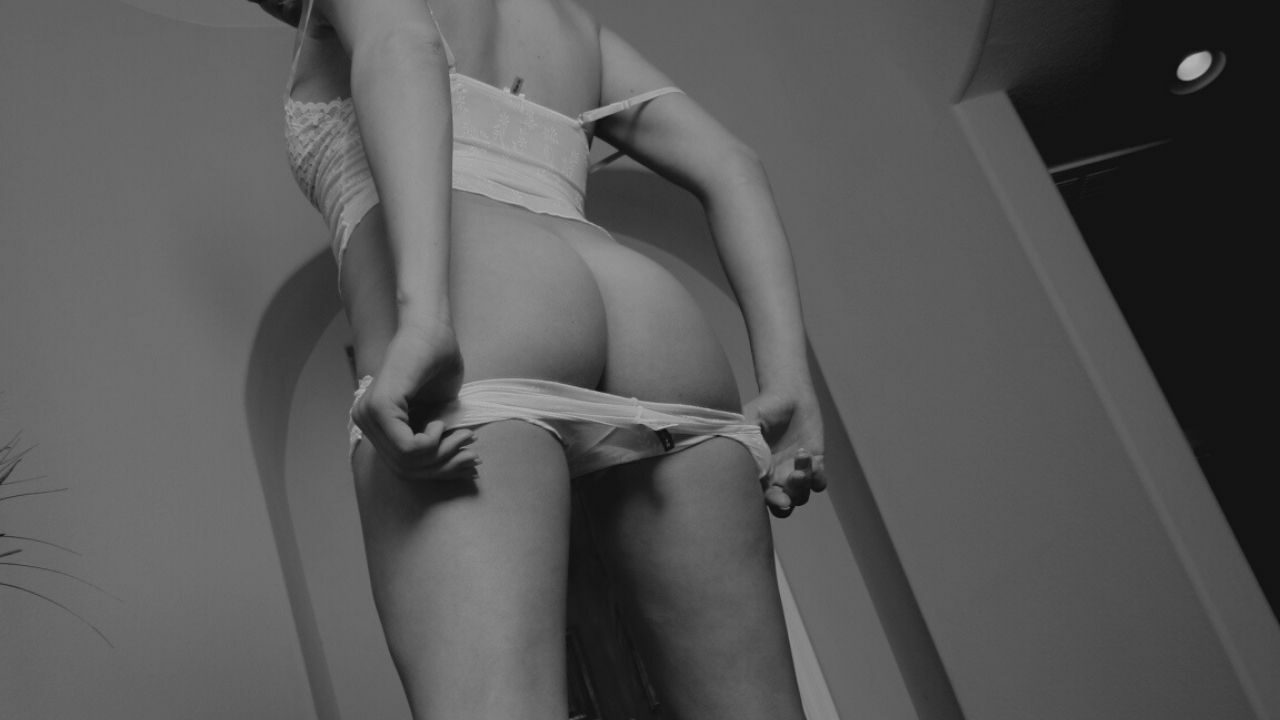 He slowly moved my panties down my legs, revealing my smooth, glistening pussy. He took my panties and held them close to his nose, breathing them in before placing them on his bedside table and returning his attention to me.
He asked if I was a naughty girl and shyly nodded, he parted my legs again as I had closed them trying to act shy to fulfill his fantasy.
My pussy was soaking wet as he parted my lips with his fingers, he slowly slid his middle finger inside of me and it was instantly coated in my juice, I giggled and told him that I was sorry. He smiled at me and began thrusting his finger in and out of me and I couldn't help but moan. He then moved his other hand to my breast and squeezed at my red nipple, it felt amazing.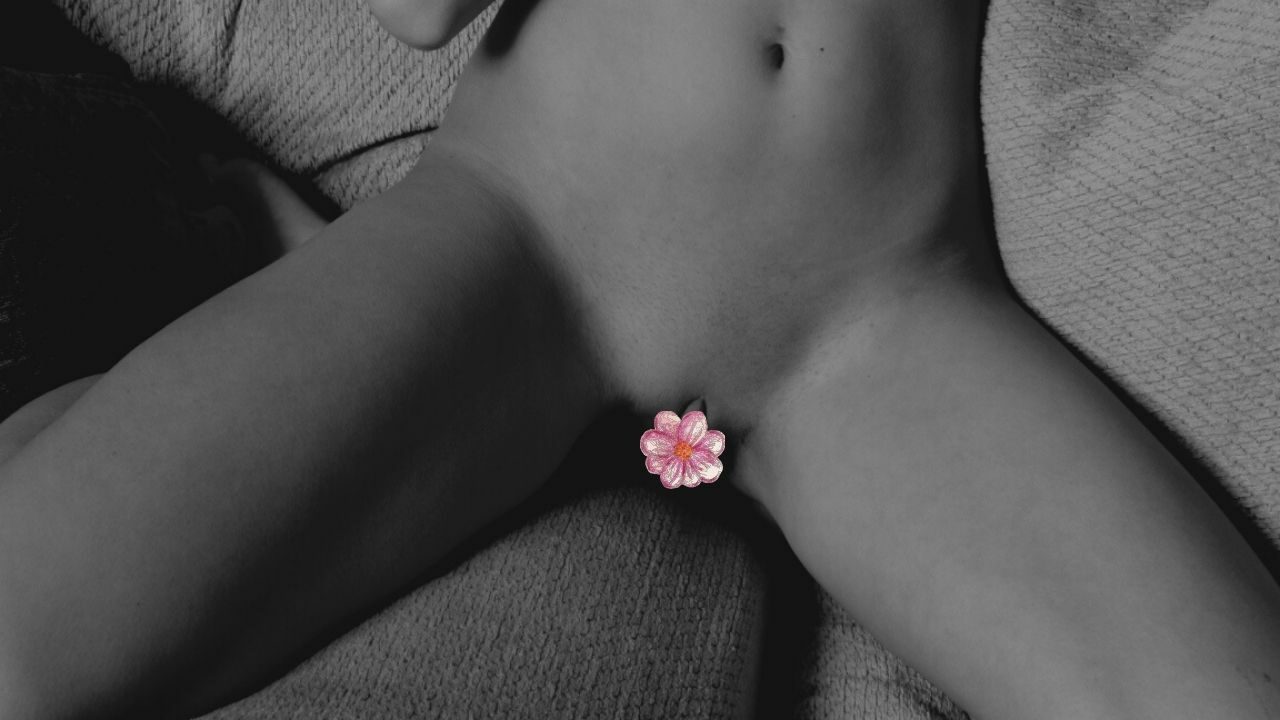 He then moved his mouth to my pussy and shut his eyes as he tasted my juices and continued fingering me. I was on fire, every touch was electrifying. He was worshipping my body and it made me feel alive, I wanted to please him just as much as he was pleasing me but I was on the edge of an orgasm. I tapped him on the shoulder and told him to stop because I had never cum before and I didn't know what was happening, he loved this and kept on going. I did cum and i came hard, my pussy was dripping wet and my orgasm made me squirm around and moan out in pleasure.
I Wanted To Blow His Mind Now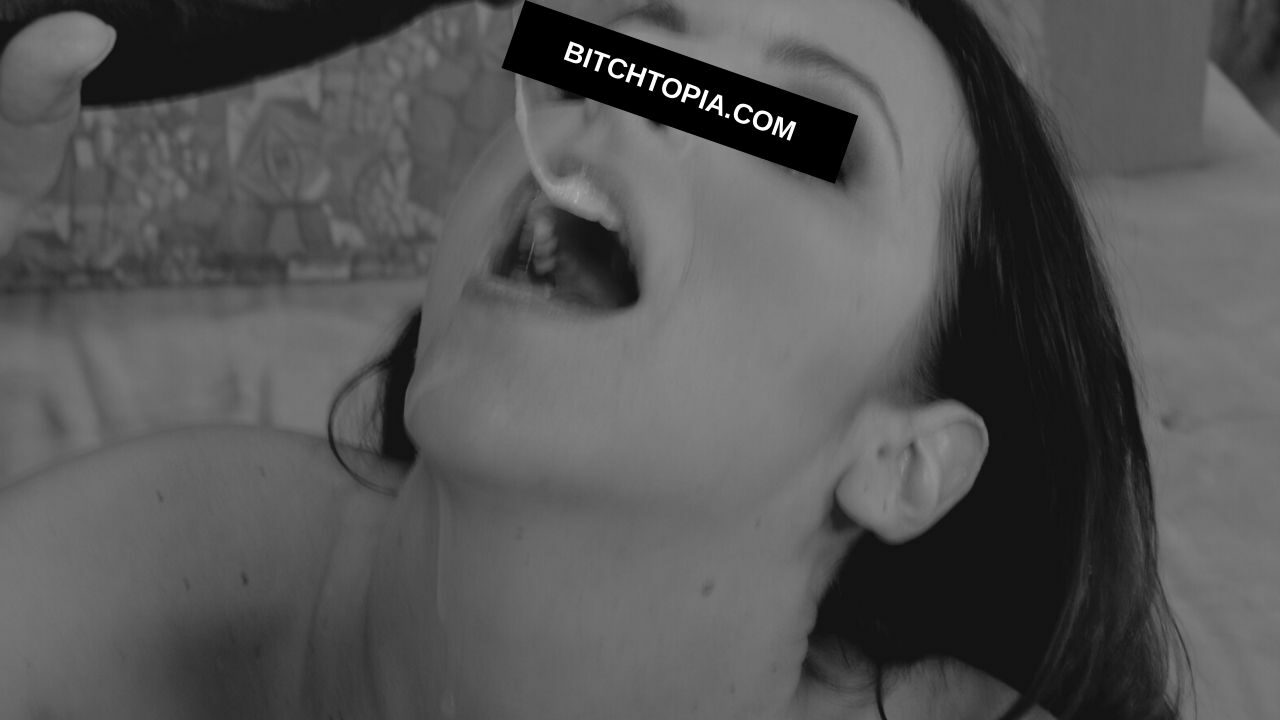 When I had recovered I made sure he lay on his back and pulled down his pants, exposing his erect old cock. He was very well endowed and I smiled as I moved my sweet lips around the tip of his cock, I had to make my mouth wide to fit it all inside. I thrust my mouth up and down his cock, making it slippery wet and stroking his balls as I did so. I moved my finger closer to his ass and he moaned, I slowly pushed a finger inside of him and watched as he groaned and thrust his head back onto the headboard. He was loving it and I kept on pushing my finger inside of him and pushing his cock to the back of my throat.
He told me to stop, he said he wanted to fuck me before he came. I stopped abruptly and got onto all fours. He got onto his knees behind me and slapped my ass as he slowly began pushing his hard cock inside of me, it stretched my tight pussy to maximum capacity but it felt mind-blowing. He pushed himself deep inside of me and I couldn't help but to scream out in pleasure. He thrust in and out of me a few times before moving his cock to my ass, I had done anal a few times but I was still quite a newbie.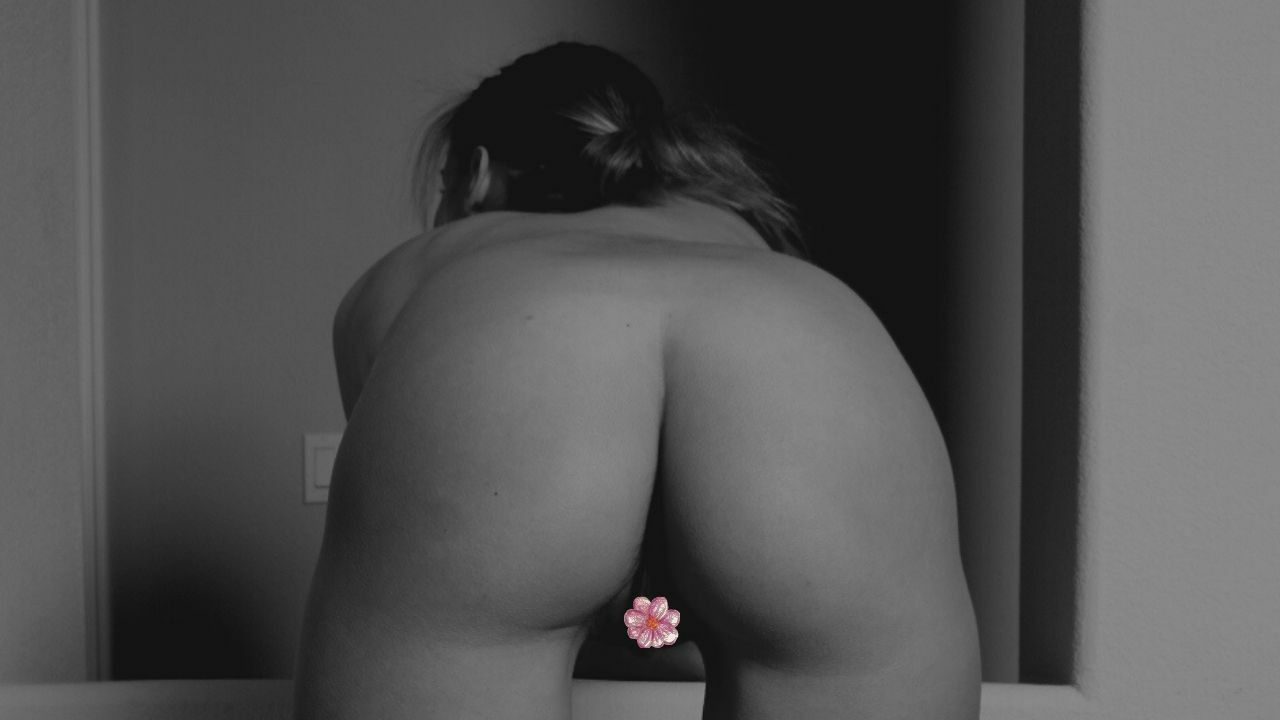 He pushed his throbbing cock into my ass and we both moaned as he pushed deeper and deeper inside of me. It felt amazing and my small body pushed up against his, encouraging him to thrust as deep as he wanted. He stopped and told me he was going to cum but he wanted to finish inside of my mouth.
I got onto my knees on the floor and he sat on the edge of the bed, he grabbed at my breasts as I pushed his now extremely wet cock into my mouth and to the back of my throat. He parted his legs so that I could slip my finger inside of him, the dirty old man loved it as I found his P-spot and made him squirm in delight. His cock grew bigger inside of me before he exploded his cum inside of mouth and I swallowed as much of it as I could before letting the excess dribble down my chin and onto my breasts.
I wiped the cum from my lips away with my hand and I smiled at him.
I stood up and headed for a huge shower room and looked back at him smiling at me and getting up to join me.
To be continued…
You can read part 2 here.
Extra: If you enjoyed this series of erotic stories I have a whole VIP area, dedicated to the stories that are too filthy for my public blog, along with user-submitted pictures and adventures.