Contrary to what you may already be thinking about me, I was a pretty loyal girlfriend. I wouldn't have dreamed of cheating on my boyfriend, especially not with his own flesh and blood. Being caught fucking was never even on my radar.
However, things started changing in our relationship. My boyfriend was distant, demanding and his moods were totally inconsistent. He was caught cheating on me by our mutual friend, she saw him hooking up with a random blonde in a local bar, he denied it but this wasn't the first time someone had come to me and told me that they had seen him with other women.
My friend who was a waiter actually served him and a woman in a restaurant and told me that they were on a date and even kept making out across the table.
He was clearly cheating on me, multiple times. I, of course, confronted him about it but I was head over heels for him and he always was so good at denying it and making me seem jealous, which was the last thing I wanted to be. I was young and I had no real experience with men.
---
Quick Update: If you want my full nudity stories too naughty for this blog, sign up to bitchtopia members area.
---
I Met His Brother…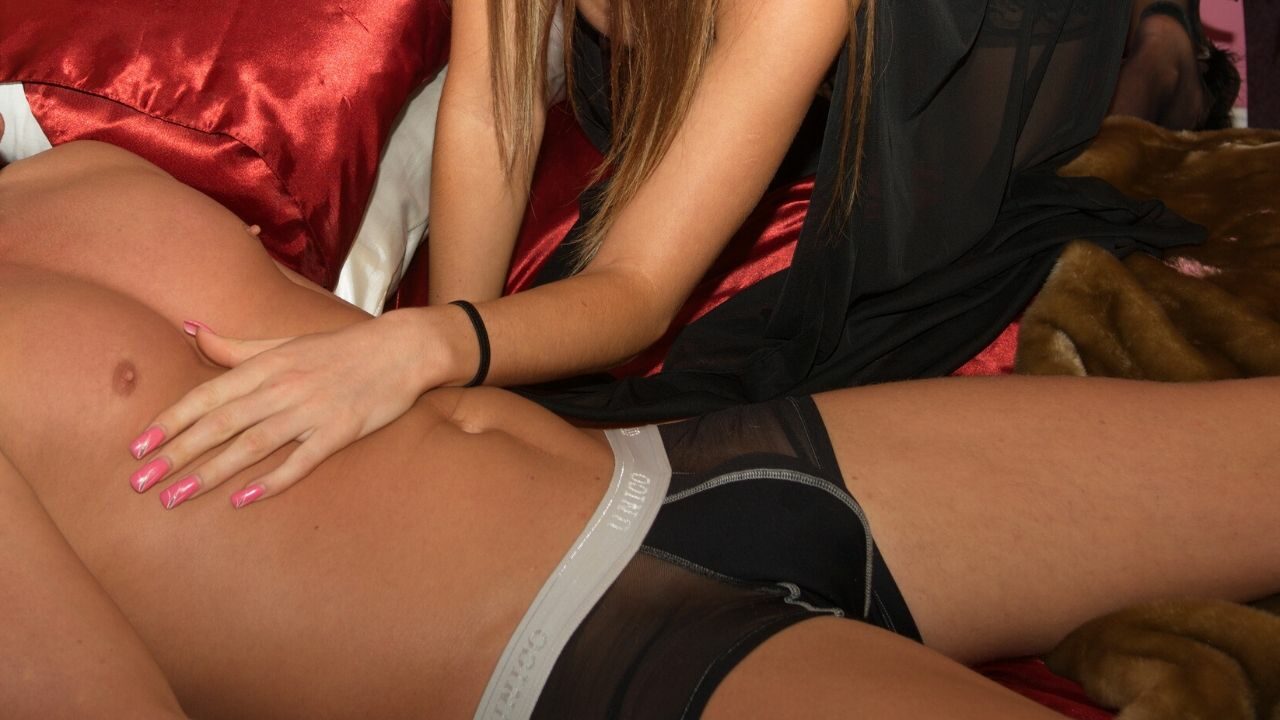 We stayed in a relationship for several months after all of these cheating accusations came up, everyone that told me described the same women and those are just the people who had the courage to tell me. He always flat out denied it and when he was nice he was amazing so I stayed with him (never do this!!).
It was his birthday when I first met his older brother, we had a garden party and invited all our friends and family. It felt like a very grown-up moment in our relationship but once I spoke to his brother I was very not grown up and felt like a teenager all over again.
I'll call his brother 'Mark', He was definitely the more attractive brother, he was tall, muscular and funny. He captivated everyone he spoke to and you could just watch the women as their eyes lingered too long on him, everyone was besotted by him.
I talked to him for ages, just me and him sitting on a step watching the party. My boyfriend was too busy talking to two blonde women I had never seen before, our friends would glance at him and then at me. They thought I was oblivious to his cheating but something clicked inside of me and I knew what would really hurt him and that is if his perfect girlfriend did to him what he had been doing to her.
Mark and I got on so well, he was funny, charming and he hung onto my every word.
The more Mark opened up the more it seemed like he was not the biggest fan of his little brother, he looked at me dead in the eyes when he told me he was a bad boyfriend and it made me feel so childish knowing that he knew all about his cheating too.
I asked Mark if he wanted to go inside for a drink, it was so hot outside and the party was in full swing and he agreed. He said he would love to go somewhere quieter, the music was too loud and our friends were shouting to try and talk over it. Everyone had had a drink by now, everyone had drunk a little bit too much and so nobody noticed when we went missing.
---
We Went Somewhere Quiet…
We headed into the sitting room, two of my boyfriend's friends were sitting in there too but they soon disappeared and went back into the garden. We sat on the red sofa, taking in the electric energy pulsating around us. This man was gorgeous and he was making me feel so sexy.
He had a deep husky voice and with those smooth, sensual lips he asked me if he could kiss me. I gasped and looked around me, his hand reached up to rest around my neck and I pulled myself into towards him, placing a soft delicate kiss on his perfect lips. We both smiled as we pulled away, he told me I was amazing and he asked me if I really want to make his brother mad. I agreed I was done with him.
We went upstairs to my bedroom, I purposely didn't lock the door. We both lay down on the perfectly made soft bed, kissing one another delicately before becoming inflamed with desire. Our kisses became more ferocious and before long we were ripping at one another's clothes, desperately unbuttoning and clawing at the exposed flesh.
He pulled out his cock, it was bigger than his brothers and it was totally shaved apart from a small bit of hair around the pubic bone. He was so fine and tanned, his skin smooth and at the moment I felt like he resembled a Greek hunk.
I was wearing a white summer dress, he pulled it up and over my head, slipping off my white silk lingerie. He kissed at my small pink nipples, sucking and biting on them as I moaned. He then slipped his hand between my legs whilst keeping his lips firmly on my nipple. He teased my clit by purposely not touching it, he brushed his hand all over my waxed smooth pussy and eventually when I just couldn't take any more he began to rub my clit.
His cock was rock hard as he played with my clit, he pushed me onto my back on the bed and moved his face between my legs. He parted my pussy lips and pushed his warm soft tongue onto my clit, using his hand to push a finger inside of me. I had never felt pleasure like it, my boyfriend didn't enjoy giving me oral and this man was loving every second of pleasuring me. Smiling and listening to my body. I ached to have him inside of me.
---
He Pushed Himself Inside Of Me…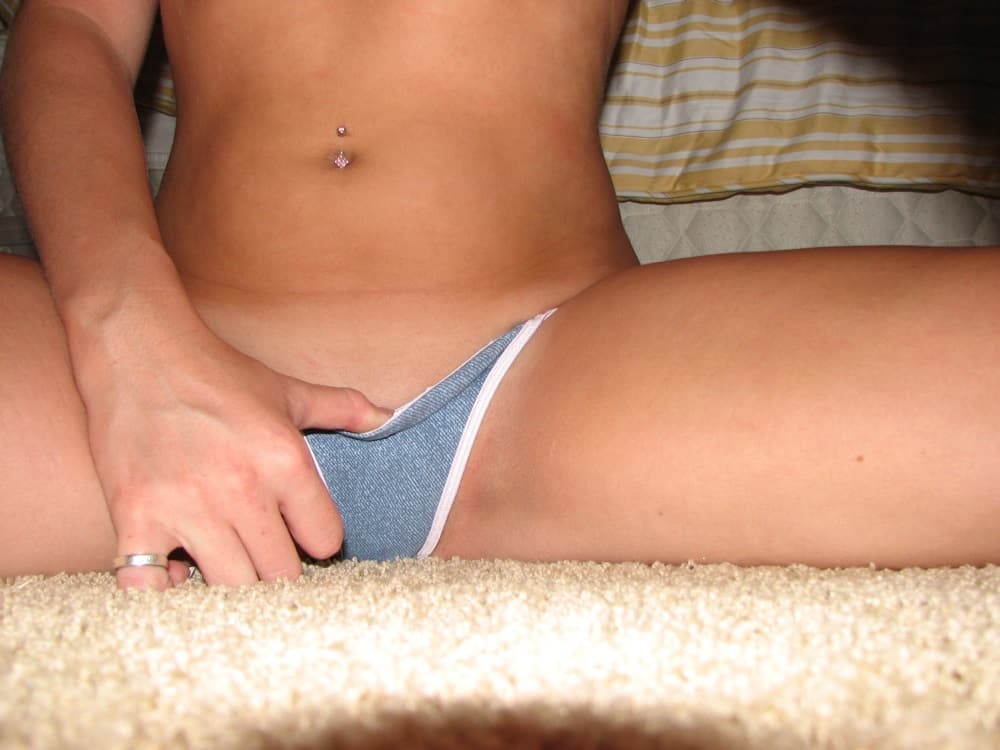 I was soaking wet, the white sheets beneath me were clinging to my skin. He was bringing me to orgasm, his tongue movements were hitting the spot, I was moaning out in ecstasy. He knew exactly what he was doing and we were both loving every single second. The beers that we were sipping on had gone to our heads slightly which was making this whole thing even more exciting and even more pleasurable.
My body was trembling, my body was aching to cum and before I knew it I was having one of the best orgasms of my entire life. My entire body felt like it was cumming, I was so horny and my orgasm was so fierce that I thought I would be happy if I had died there and then.
When I had finally stopped cumming, he moved his head from my pussy his lips and chin glistening with my juices. We both smiled at each other and he told me how beautiful I was grabbing at my pink nipple as he did so.
He lay back and I sat up, smiling and straddling him his rock hard cock throbbing to be touched. I slid myself down his cock, stopping halfway so that we could both catch our breath. He looked at me in my eyes and told me how tight I was and I laughed telling him his brother never said that, in fact, he said the opposite. He shook his head and told me that my pussy was beautiful, I slid down his cock and began thrusting myself up and down.
He grabbed at my hips before thrusting himself into me, it felt amazing. His cock was so much bigger than his brothers, it felt amazing as it stimulated me. I felt like I was on top of the world, this man thought I was beautiful and anything I did was amazing him.
Our thrusts became faster and faster, I leaned forward and he moved his index finger to my ass and I pushed it into my ass for him and he groaned.
---
When We Got Caught Fucking (Hearing Footsteps)…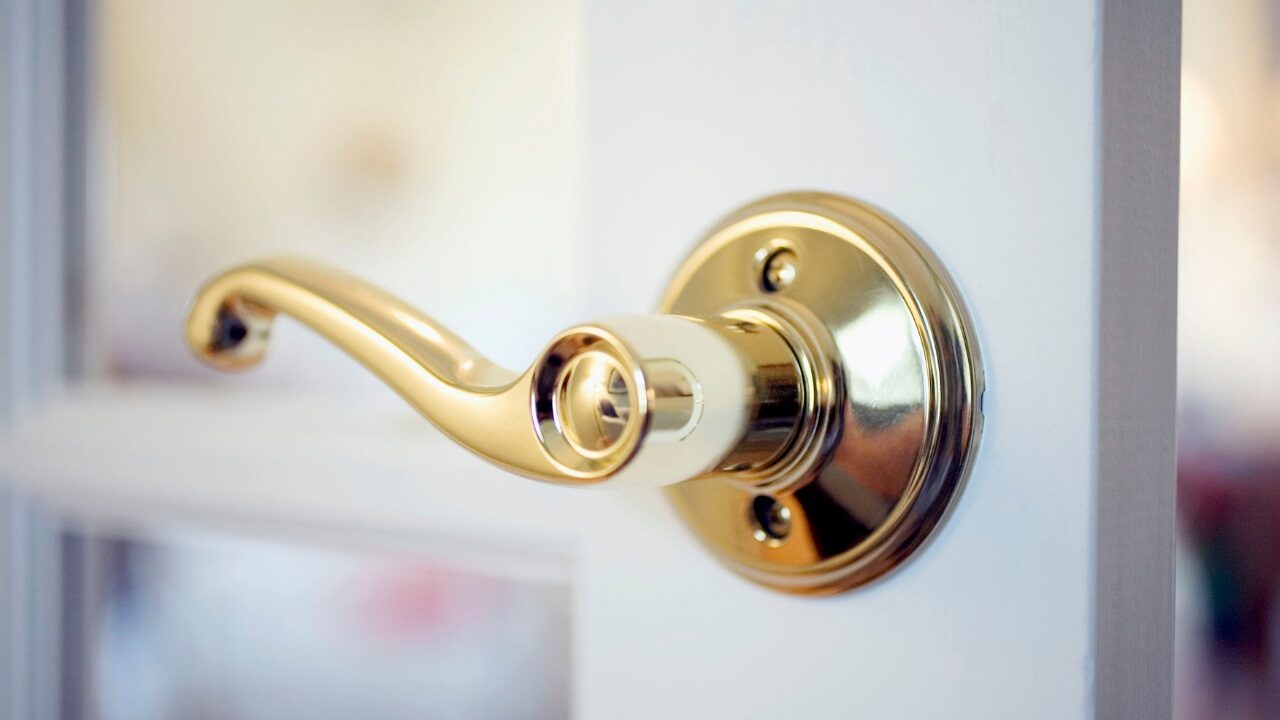 I was begging inside of my head hoping it was my boyfriend, I heard the footsteps up the stairs and then across the landing as they approached the bedroom. The person knocked and then swung the door open, we both stopped and moved our gaze to the door and to my glee it was my boyfriend.
He looked so shocked, he stood still as he took in the scene before him. His perfect girlfriend fucking his older brother, his big cock inside of her tight pink pussy. He stood and just looked at us, he had caught us fucking and neither of us cared.
After a few seconds his brother asked him if he was going to shut the door on the way out and we both laughed, he didn't move. His brother slowly thrust in and out of me as he watched on, I groaned and said his name as he began thrusting harder and that's when I just heard the door click shut.
The thrusts became faster, his finger pushed deeper into my ass and with that he came inside of me. We stayed in that position for a while before getting dressed and heading back down to the party. I couldn't see my boyfriend anywhere but I think he got the picture that it was completely over.
We mingled for a while before leaving the party. I never saw either of them again so I can't tell you if he ever forgave him but I am so proud of what I did and I don't regret it at all.
Lucy