I have never understood the 'bigger is better' hype. I'm sure big is better for a lot of people, but for me, I just freaking love smaller cocks.
I love being able to deep throat every inch, play with their whole cock in my mouth, and worship their small piece as no other woman has before.
The only thing I don't like is a decision, if a guy has a small cock and thinks it's massive, it's a big no from me. I have heard that from plenty of people too. People like people who own what they have, who know they have a small cock but can appreciate that many of us love it that way.
Now you know my love for small dick, let's move on with how it actually came to me fucking my friend's boyfriend.
My Friend Shamed Her Boyfriend In-front Of Everyone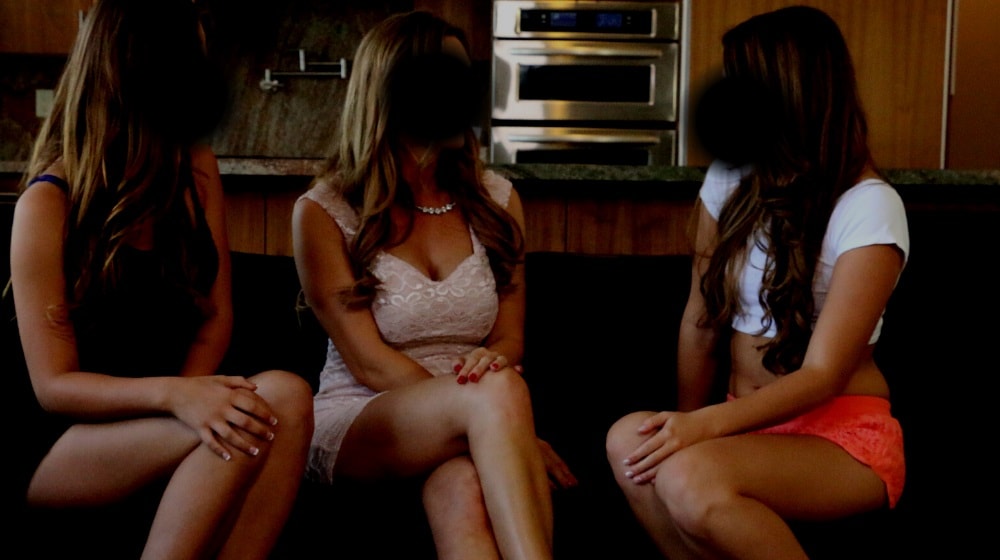 I've known this girl for years, we're actually pretty good friends, but a few weeks ago she was a complete bitch.
At a party with loads of people, she outed her boyfriend for having a small cock. She did it because he questioned her about something, so she just did the little finger gesture and then once he left the room she called him small cock, dumped him, and told everyone about how little he was packing.
It was so embarrassing for him and everyone thought she was a bitch for doing that to him. I felt so much sympathy for the guy, they had only been dating a few weeks and he didn't know anyone at the party.
I already knew he had a small cock before she announced to everyone as she had told me as soon as they started dating but she doesn't know I think it's a massive turn-on and I seek out guys with small members.
He Was Pretty Torn Up About It
I found him in another room and he was embarrassed and hurting from what had just happened. We talked about it and I tried to console him, tell him what a bitch his girlfriend was and how wrong it was of her to do that.
He was a really nice guy and he tried to brush off what was said but you could tell it was haunting him. As we talked I realized that he was actually attractive too and I felt as if there was some sexual energy between us that was going unnoticed due to the subject matter but little did he know that I was absolutely inflamed with desire just thinking about his small cock.
I Just Wanted To Comfort Him
He had no idea how freaking wet I was talking to him and seeing him so down about his small penis just made me want to show him how much a girl can appreciate a smaller cock.
I couldn't resist, I know my timing was off but I began flirting with him, there was a lot of chemistry, I'd have fucked him even without knowing his cock size, he was hot and charming. He made a move and we began making out, his lips were warm and his kisses so sensual, I whispered in his ear and asked him to follow me home and he did. We left the party discreetly, we didn't want anyone to see us leaving together and we headed to mine.
I Put His Beautiful Cock To Use
Once we got to my place, I took him immediately to my room and we made out, fondled, and undressed each other.
He tried to tell me that he really did have a small cock but I kept telling him to be quiet that I didn't care and love small cock. I think he had never had someone love his body and who he was size and all because he was taken back by my eagerness to fuck him.
I asked him what he liked before going down and sucking his cock, he just told me to do what I like and I did just that.
I sucked, licked, dribbled, and throated his cock. I could taste his precum and I didn't want him to cum too soon so I slowed down. He could barely speak he was enjoying my blowjob so much so I told him to tell me when he was about to cum and from that point on, I rode him, whenever he was close to cumming I'd stop, let him lick my pussy, kiss me and even just grind on his dick while it was resting.
I then asked him where do you want to cum?
He said 'anywhere' and so without any hesitation I told him to cum inside of me, I wanted to feel his small cock leaving its load inside of my wet pussy.
He came instantly and there was so much of it leaking out of me, it felt amazing. I couldn't believe my friend had given this guy up.
It Didn't End There
We had from Friday night till Sunday together, he ordered us takeout, got me coffee in the morning, and even cooked me dinner (he didn't have to do any of that) and I made sure I put his cock to good use for the entire time, I honestly lost count at how many times we had sex and how many times I came over the weekend, but we also just chilled out, watched movies and played video games, it was one of the best weekends ever.
I am thinking about submitting more of the intense erotic tales about the small cocks that I fuck inside of the membership so be sure to sign up if you want to read and see what I get up to in lots more detail.
Thank fuck my friend opened her big mouth and let this beautiful experience happen, her loss. I got to have a weekend of some of the best sex I had ever had and give a guy hopefully even a smidge of his confidence back.
Guys with small dicks you're appreciated
If you're a decent guy don't worry about your cock, just find the right girl who knows how to use it and appreciates it, and once you do, treat her as good as she treats you!
I love small cock and always have, I can't wait to settle down with the right guy whose cock hasn't been appreciated for his life and be able to show him just how much his cock turns this gal on.
If you have any questions, leave them in the comments down below!