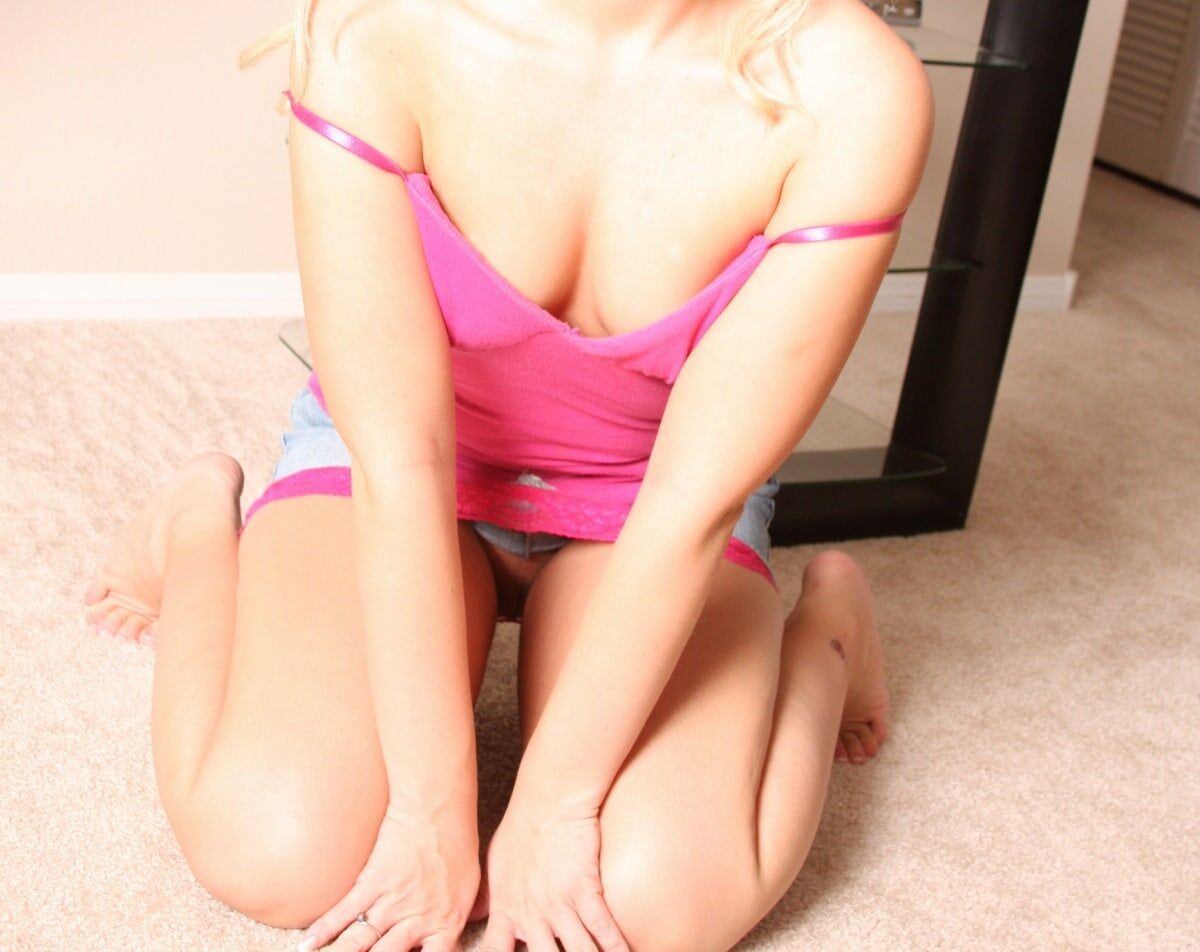 In my book I mention blowjobs, fingering, and spanking inside my ex-boyfriend's office and today I think it's time to finally share my experience with office sex and how it all went down.
Although I wasn't compatible with this man whatsoever we did share a compatible sex life, we were both horny, ready to try anything and loved to cum. We were a match made in heaven in the bedroom but our compatibility stayed in the bedroom, it didn't follow us elsewhere.
Nevertheless, our sex life was legendary and although we ended on bad terms, our sex life is a time I look back on and smile at because of just how much we did and how horny we made one another.
The time we had sex inside of his office was not just risky but actually quite stupid considering how busy his office floor was, but let me start from the beginning…
---
How He Made Me Cum In His Office
We hadn't seen each other for a week, our busy schedules just weren't matching up and the brief moments we saw each other at lunch had stopped.
He or I would take lunch to either my office or his office and we would enjoy a welcome break together. Now, this had turned sexual in the past, if you read my book you will know that not only did I blow him whilst he sat at his desk and swallowed his cum but in fact, he also spanked me and made my pussy so wet that I struggled to do anything for the rest of the workday. After the spanking episode, he came round to my apartment and we fucked so hard.
After a week of not seeing one another I had had enough, I was so horny and he texted me every night to tell me how hard he was too.
I had a free lunch hour, the first in a whole week and I decided it was time to pay him a visit. I bought us both some lunch and headed on foot to his office.
I hated entering the office building, I was a professional myself but the looks I got from the secretaries downstairs were atrocious. They would question where I was going every single time I came in, despite knowing exactly where I was going, who I was seeing and why I was there. I would say it was just protocol but it was just me that received that treatment.
Anyway, after being questioned by the downstairs staff I hurried into the elevator and pulled at my shirt and pulled up my skirt a little, just to make it even shorter.
I was wearing my usual white work shirt, a lacy white bra that revealed my nipples through the intricate lace detailing, my panties matched my bra and I wore a black tight work skirt, in fact, it was my favorite work skirt that I owned.
I carried myself with my head held high through the bustling workplace and into his office, nobody really looked at me, everyone was too concerned with their own things and they were fairly used to me coming in and out of the office. I knocked once at the door and just opened it and there he was sitting, sitting hunched over his desk, working on his computer, a pen hanging from his mouth.
He looked up as I walked in and he smiled, that cheeky pearly white smile.
He didn't make an effort to stand up as I moved around him to the side of his desk and put down the lunch I had bought and began unpacking it. He kept on typing away and finally when I sat down in front of him, he looked up again and sighed, asking how I was.
We made small talk over lunch, it was nice but I knew there was something on both of our minds: sex.
I asked him if he had plans for tonight and he said he did, he had work to do from home that had to be finalized by the next day. He asked me if I was free the night after that and I said no, I was working late and then heading into the city for drinks with some friends.
We looked at each other in silence, sex was something that drove us both and we weren't fulfilling what we both so desperately wanted.
I stood up from the chair that was in front of his desk and I walked to his side, he stood up to kiss me goodbye. As I was about to reach the door I was overwhelmed with a sensation of utter lust and knew I needed his dick.
I bent down to pick something from the floor, exposing my ass to him. I knew he would still be watching me, he told me to stop and that he would see me soon. For some reason, this made me more eager to fuck him.
I got onto my knees and I crawled over to him, I parted his knees as he sat on his desk chair, he laughed and tried pulling me up but I pouted and begged him to let me suck his cock. I unzipped his trousers and marvelled at his rock hard cock, he told me to be quick because he was busy and there was a meeting taking place very soon.
---
The Office Sex Began
As soon as my soft lips touched the tip of his penis, he lost control and put his head back. I knew I could take as long as I wanted, he loved this as much as me.
I slid his cock in and out of my mouth, ensuring to look at him from time to time. He grabbed at my head and tried to push his cock further and further, taking total control and telling me what a fucking whore I was. I was thrilled that he remembered the dominance kink that I found the last time we fooled around in his office.
He sat up a little and pulled roughly at my white work shirt, he managed to rip off two buttons and then grab at my breasts, revealing them over the top of my bra. He pulled at my nipples the deeper I took his cock into my mouth, I then moved from his cock and moved my mouth down to his balls where I sucked and licked them, before delicately moving my tongue to his ass whilst still moving my hand up and down his sopping wet shaft.
He abruptly told me to stop what I was doing and to sit on the edge of his desk.
I will admit, I was worried about someone coming in. We had to be so quiet but there was also no lock on his office door so there was a constant worry that someone could come in and catch us fucking.
I slid onto the edge of his desk and he got onto his knees and moved my panties to one side, he told me to not make a noise as he guided his sweet lips to my clit and began sucking and licking like it was the most delicious thing in the world. My legs were shaking within minutes even though I kept looking back at the door to make sure nobody was there.
He soon stood up because I was making too much noise and in the exact position we were in, he thrust his hard cock into me. It felt amazing as it pushed up all the way to my g-spot. He grabbed at my exposed tits and grunted as he fucked me.
A few minutes later he told me to put my face on the desk with my hands by my side, I did as I was told. He spread my ass and pushed his cock deep into my pussy and used his hand to slide two fingers into my ass. The sensation was tremendous and at the same time overwhelmingly good.
He was grunting as I sat desperately trying not to moan or make any kind of noise because I so desperately didn't want him to stop.
His thrusts became faster and faster as he used his free hand to grab at my ass and spank me. I was being thrust harder and harder into the table and I thought my legs would turn to jelly it felt that good.
I could hear people outside of the office talking, he stopped thrusting and we both looked at the door in complete silence, waiting for someone to walk in.
With that he told me to get back onto my knees and suck his cock as he stood leaning against the table, I figured it was because if someone walked in he could have pulled up his trousers without arousing too much suspicion. I did as I was told and slipped his cock back into my mouth, tasting my pussy as I did so. I used my tongue around the head of his penis and used my lips to create soft friction as I thrust his cock in and out of my mouth.
He told me he was about to cum and he let a warm trickle of cum ooze down the back of my throat, I licked my lips as he pulled out of my mouth and we smiled at one another.
He zipped up his trousers and I fixed my shirt and we heard a soft knocking on the door. His secretary walked in and handed him some paperwork, I couldn't help but not make eye contact, it was as if she had waited for us to finish. I made my way to the couch in his office while they talked for a few minutes and as she shut the door on the way out he said:
'She definitely knew what we had been doing'.
He sat down next to me on the sofa and pulled my head back by using my hair and lifted one of my legs across his lap, using the hand that wasn't pulling at my hair he grabbed at my pussy through my panties, pinching and spanking it in the process. I was trying not to squeal but I knew we were in more danger here than we were over by his desk.
He pulled my panties so that one side exposed my pink pussy and he delicately inserted two fingers inside of me, it felt amazing, his fingers were dripping with my juices and he used them to lube up my clit. He then used his index finger to play with my clit, every now and again dipping his fingers back into my pussy.
I soon came all of his fingers and his sofa, leaving a wet patch beneath me.
As I came he made me lick his fingers, he opened his own mouth as I did so and groaned.
He pulled my panties back across my now very pink and swollen pussy and kissed me on my lips, moving my leg from his lap. I tidied myself, kissed him goodbye, winked and left. I did now feel the whole office was watching me, it felt like all eyes were on me as I made my way to the elevator. I was trying to disguise the buttons that had been ripped off of my shirt but as soon as I saw myself in the elevator mirror I realized it was incredibly obvious what had happened. I didn't care, it just made me smile as I made my way back to work.