Trying to share my first ever experience with an amateur threesome has brought back a whirlwind of memories and sensations.
I frequently think back to this night and smile, I smile at my awkward movements and I smile at how fuc*ing good it felt.
---
Update: I have user-submitted stories, full nudity picture's from real couples, and the naughtiest erotica you'll find online, just sign up to bitchtopia.
---
How This Threesome Happened
My friend and I were heading out clubbing, we were young, dumb, and sprinkling ourselves with glitter (what can I say? It was fashionable!).
I wore a red leather skirt, black heels, and a strappy black top, I also took my mini black backpack out with me. My friend wore a slip-on black dress, black heels and she made sure to bring her pink mini backpack.
We felt amazing and made sure to apply lots of black eyeliner and red lipstick. It was also fashionable to not wear a bra so we both braved the cold outside totally braless.
Taking the train to the city center was great fun, we laughed, we drank and we finally started to relax. Embracing how good we looked, welcoming the looks of men, and loving every second of it.
I felt liberated not wearing a bra, my nipples were rock hard and you could clearly see I was braless through my strappy top. When the cold subsided you could see the outline of my pink puffy nipples under my top and I kept catching myself looking down and taking them in.
My friend was the same, her tiny nipples stuck out under her dress and I could see the outline of her entire breast. She was just my friend but seeing her like that was turning me on and I did want to see what her breasts looked like under her dress.
The train stopped and we hopped off, slightly tipsy and in search of some good clubs. We were waved in to anywhere we wanted to go and men bought us drinks whenever we asked in exchange for nothing.
Dancing the night away was some of the best fun I have ever had, we danced to every song we knew and captivated the onlookers around us. The more we drank the more confident we became, I would caress my friend's breasts and she even pinched my nipples at one point, much to the satisfaction of our new onlooking friends.
We danced and we danced and we both became hornier and hornier. What can I say drink, being young and all of this attention was doing something to us both.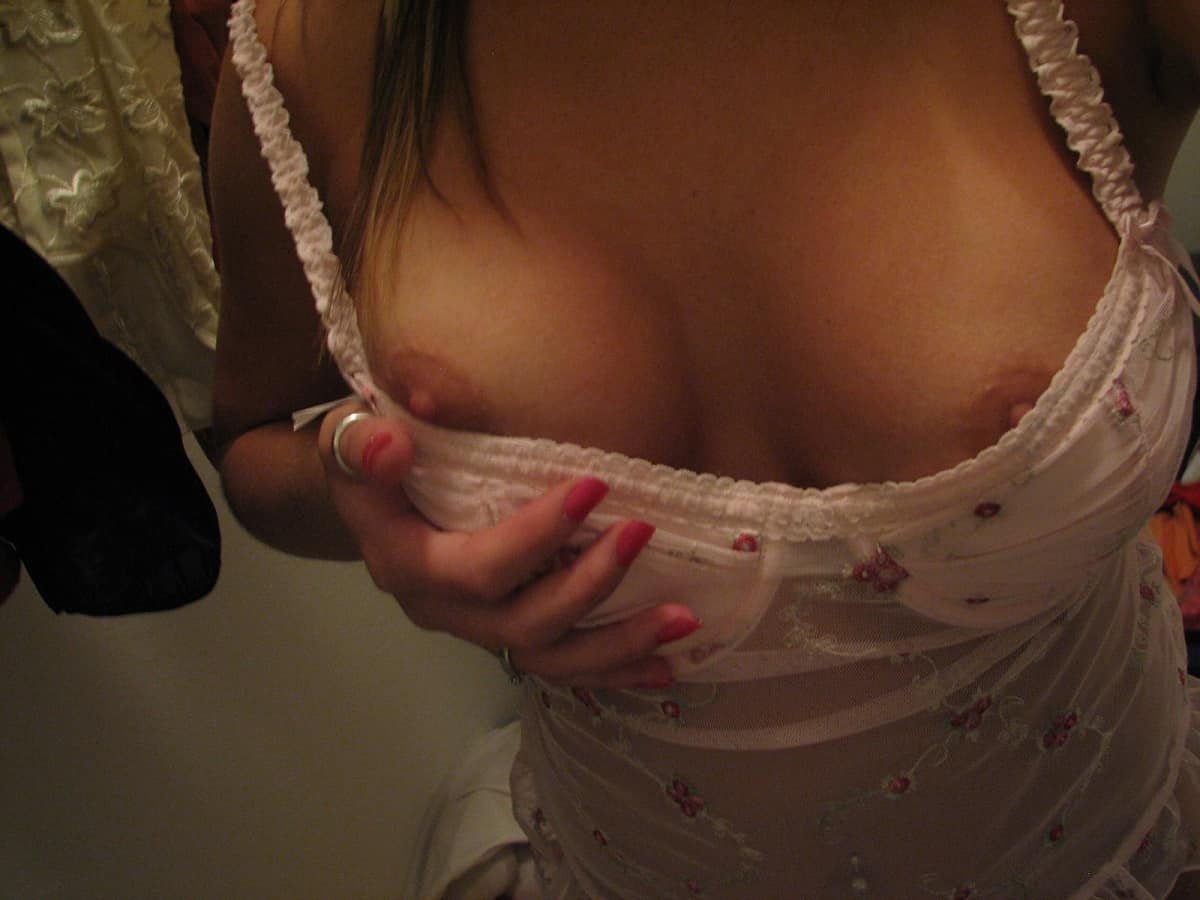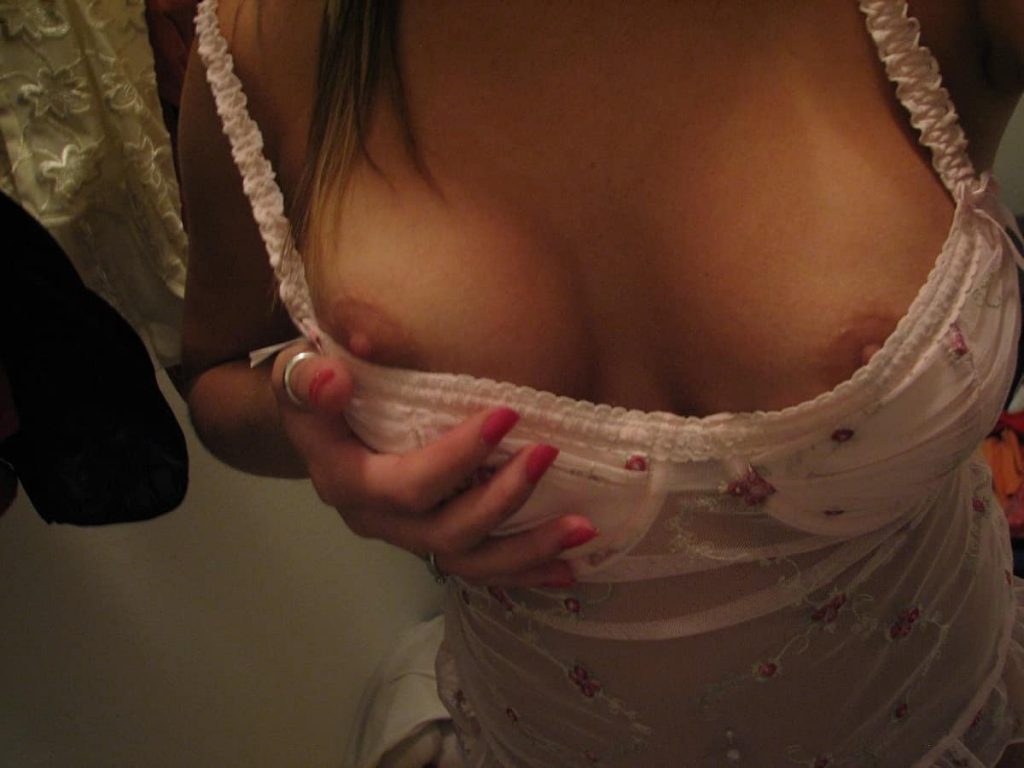 Eventually, our onlookers asked us to flash, without even hesitation my friend pulled down the top of her dress and exposed her beautiful breasts. They were so milky white, her nipples pink and petite and the perfect handful. She bounced on the spot to make her breasts bounce up and down with her before giggling and pulling her dress back up. I found myself staring at her just like the men surrounding us, I was so turned on.
She turned to me and laughed, I joined in but all I could think about was sex. I was so incredibly horny, I would have done anything at that moment.
Some of our onlookers asked us to join them for a drink at the bar and so we did, there were four men and us. They hung on to our every word, asking us questions and listening to our answers. They asked if we were lesbians, how many boyfriends we had had and if we liked sex.
Two of the four men left our table as they had girlfriends and feared we would tempt them into sex, which was ridiculous. They were both the ones who encouraged my friend to flash her tits.
We were left with two men, one of which was a lot quieter than the other and was more of an observer. He listened to everything and he never took his eyes from us, he wasn't creepy, he was just taking us in.
My friend was lost in conversation with the other guy when his silent friend moved closer to talk to me, I felt my heart leap, he was drop dead gorgeous and I was just as horny as I was when we were dancing for everyone.
I don't remember what we talked about, all I remember is the shivers that shot through my body when he ran his finger across one of my nipples. We were just talking when he did it, I stopped in my tracks and smiled at him and he did the same. He asked why I wasn't wearing a bra and I told him that it's just the fashion, he smiled at that too.
He moved even closer to me and moved my hair from my neck, that's when he moved his lips close and planted a gentle kiss on my skin and then continued talking like nothing had happened.
The other guy left, claiming he also had a girlfriend and my friend moved closer to us. He put his hand on her knee and asked if we felt like going somewhere quieter. We both nodded and followed him out of the crowded, smoke-filled club.
---
Back to his place (the start of my first threesome)
We all made conversation, like a normal group of friends and we headed down two blocks and up to his apartment. It was clean and modern, with large bay windows and modern culture rich art that delicately hung from the walls.
He poured us both a drink and we sipped gratefully, he was so charming that we were under his spell but there is no denying that he was also under ours. He watched our every move and was quite clearly exceptionally intrigued by us.
We moved into his bedroom, in the middle of the room sat a big white bed with a grey bedframe, the dark curtains were drawn and he turned on a lamp that was in the corner of the room.
My friend and he sat on the bed and I sat down on the floor. They instantly began making out, it was soft and gentle, he kissed her neck and moved his hand up and along her thigh, exposing her panties. She ran her hand along his neck and down towards his crotch. He moved her hand from his zipper and pulled at the straps on her shoulders that were barely holding up her black slip-on dress.
He exposed her perfect breasts and sighed as he did so, turning to me. I had been sat the whole time in awe of them, I didn't want to stare but it was hard not to look when it's happening right in front of you. I did think about waiting in his sitting room but I didn't want to look awkward.
After he exposed her breasts and turned to me, he smiled. That captivating pearly white smile.
He flicked his head in a way that said 'come here'. I was shy at first shaking my head and looking down at the floor but before I knew it he was walking towards me, hand outstretched. I stood up and he kissed me, flicking his tongue between mine and grabbing at my ass as he did so.
I obediently made my way to the bed where my friend was sitting, waiting for us.
This all felt so thrilling, I don't remember feeling awkward that my friend was there just intrigued about where this was going to go.
He sat us next to one another and told us to kiss and we did. I moved my hand to her neck and she moved her hand to my waist and we made out. We had made out before but this was different, it felt so incredible and knowing he was watching us made us both want to outperform the other. I remember her sliding her hand up my red leather skirt and flicking her fingers over my pussy.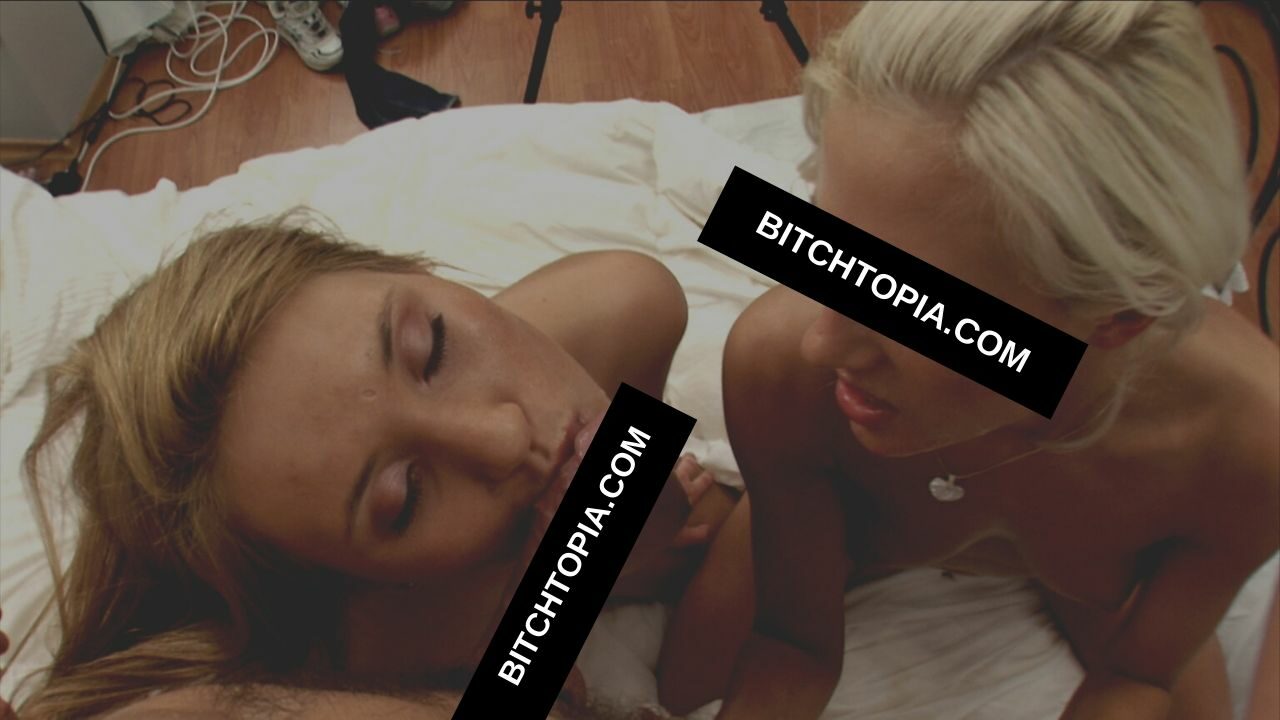 He soon stopped us and we all moved to the middle of the bed, he lay between us as we both kissed him, kissing one another in the process. We then both moved down to his cock, he was still fully dressed but we unbuttoned his jeans and slid his rock hard cock from his jeans and into our view. Slowly we used our tongues to flick over the tip of his penis, touching one another's lips in the process. She would take his cock into her mouth and then pass it to me, before long he told us to stop, I can only assume it was because he was so close to cumming.
He then told us both to lay flat on our backs and wait. He moved over to me first and pulled at the straps of my top, just like he did to my friend, and exposed my small breasts. He took my pink nipple into his mouth and closed his eyes, at first I was a little hesitant about moaning but before long I just couldn't take it anymore and had to make a noise.
He soon moved down my body and found his head between my legs, gliding my panties down my legs and flicking them onto the floor. He pulled my red leather skirt so that it was up around my waist and he pushed his tongue between my pussy, flicking at my clit and inserting his fingers into me. I looked at my friend who was pulling her nipples and touching herself watching us.
Once he was satisfied he moved over to my friend and did the same to her, she made more noise than me and I was far too shy to touch myself, although I yearned for it.
He inserted one more finger into her than he did to me and I felt slightly jealous. She was moaning out and dripping her juices all over his fingers and mouth.
I didn't know what to do as I was laying there, I was clearly more inexperienced than my friend and this gorgeous man.
I did the only thing I could think of and moved to them and put my head next to his, intending to kiss his neck and kiss him as he fingered my friend. Instead, he smiled and moved his own head, moving me to my friend's pussy. I had no idea what to do, he told me to just try it so I did what I thought I would like and flicked at her pussy. He then took my hand and slowly inserted two fingers into her, he controlled how fast I went and she loved it.
I turned to smile at him and he kissed me, laying me flat on my back. We were making out so passionately and I could feel his hard cock pressed up against my wet pussy, I was desperate for him to just slip it inside of me but he didn't.
He then laid flat on his back and my friend climbed on top of him, slowly sliding herself onto him, he moaned out and grabbed at her as she did so. Her breasts were totally exposed and she guided his hand to them as she bounced up and down.
He opened his eyes and looked at me, motioning me to kiss him and I did. I kissed him as she bounced up and down on his cock.
He then told me to turn so that my ass and pussy were in his face and as she bounced on his cock, he pushed his finger inside of me, he then pulled himself up and buried his face into my ass. I had never had anyone do that to me before and I squealed out in shock and in pleasure. He told my friend to go slow and he ate me out, making me shiver.
We then decided to swap positions and I lowered myself onto his cock, I was nervous as I hadn't had as much experience as my friend and didn't really know what to do. I lowered down and he grabbed at my waist when he was only halfway inside of me, he said he might cum because I was so tight. I giggled.
I pushed myself down and just instinctively began bouncing up and down on his cock whilst he finger fucked my friend. She came all over his fingers and started screaming out, we both looked at one another and I began to fuck him harder and harder.
He was grabbing at me and I could feel incredible sensations building up inside of me. You could hear the slaps against me and they got louder and faster with each thrust.
He suddenly moaned out in audible pleasure and came inside of me, I was shocked but I was too turned on to care.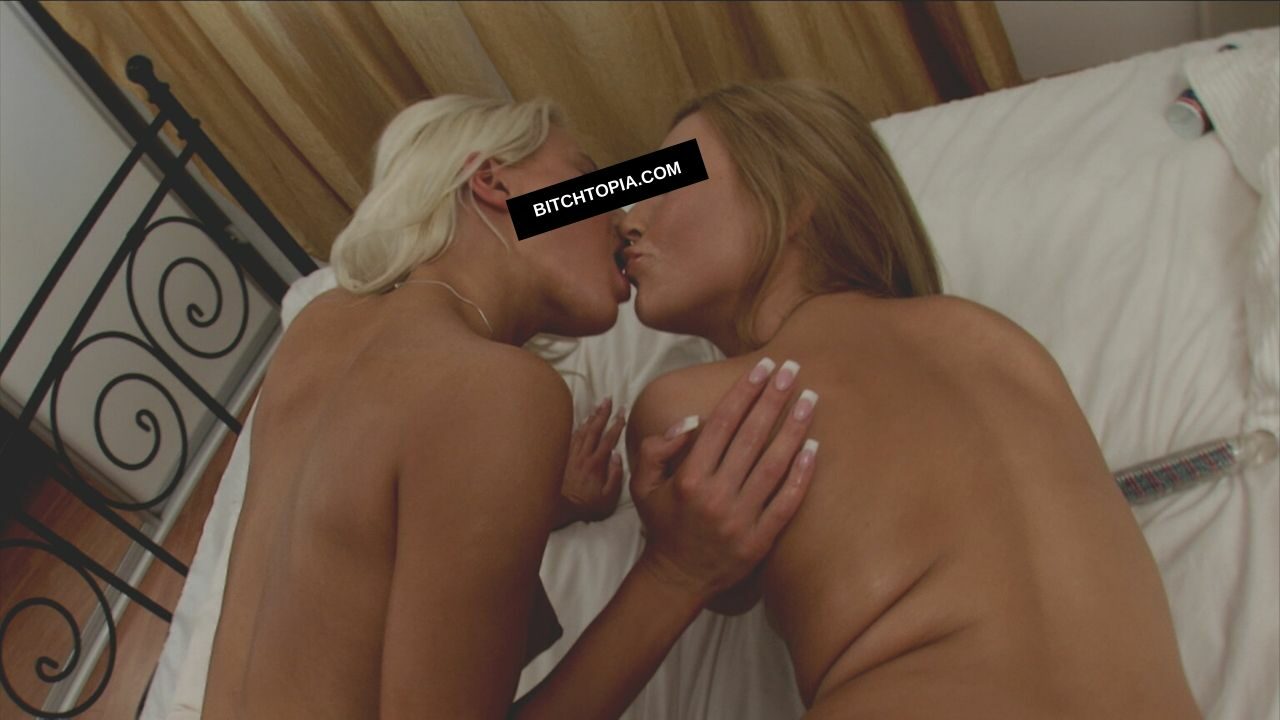 I hopped from his cock and all three of us lay next to one another. We fell asleep for maybe 20 minutes maximum, although it felt like hours. We cleaned up and decided we would get the train home.
---
How Our Amateur Threesome Ended
He walked us to the station and kissed us both passionately as we said goodbye, much to the disapproval of the passenger onlookers. He grabbed my friend's head and moved one of his hands down to her ass, moving his hand and pushing his fingers between her ass cheeks and then moving to me and sliding his hands up my skirt and pushing his fingers against my pussy. I was still so turned on, I hadn't cum and I was so wet that I was going to ask him to take me back and fuck me again but the train came.
We boarded the train and it was slightly awkward between me and my friend, we had been through something so intense together and I just didn't know what to say. Luckily, she was awesome and just started laughing, which in turn made me laugh.
I went home that night and had some pretty intense dreams about what had happened, I finally got my orgasm using this vibrator. I woke up with a dripping wet pussy and a new love for threesomes.