For a little bit of brief background, I'm a single gal, I have a committed fuck buddy and I have a lot of fun with men and even women that I meet. I am always up for trying new things and I very rarely say no, I have so much I want to try and whenever I get shown something new I instantly what to try it out and this is exactly what happened with the whole glory hole thing.
I am in my early twenties, I'm a trainee solicitor. Nobody at work realizes how scandalous I actually am, at work I like to think that I just sink into the background and get my job done, I am stern, professional and I don't mess around but when I get home it all changes. I love cam sex with strangers, I love going to sex parties, I love having threesomes, fucking men I meet on Tinder is something I do on the regular (how I found my fuck buddy) and the list goes on. I'm no stranger to sex but using a Gloryhole was never on my radar because what fun was I going to get out of it?
---
Don't forget to come and join us inside of our erotic club where you will find erotic stories, videos, and pictures, completely uncensored and uninhibited.
I'm Part Of A Swingers Club
I joined a swinging club a couple of months back now, it was something new for me and they were promoting the club to single women who wanted to try out something new, and having never ever done anything like swinging before I bit the bullet and decided to go for it.
I don't go every weekend but when I get a spare evening or if they have some event on I like to go along. I am not the star of the show by any means, I sometimes sink into the background and just watch but on occasion, I have joined in with couples and that's definitely one of my favorite things to do. Seeing the enjoyment the couple gets from having me join in with them and pleasing them turns me on so much.
My swingers club is fairly basic, there are different rooms for play and it's in a good part of town however there was a room I never knew existed until two men I was flirting with told me about it. This room was in fact the glory hole room. I walked into the room and flipped the sign to 'occupied' and I found it was a small room, really small in fact with a door that leads back out into the party and one side of the room is a hole, big enough for a cock.
These two men asked me if I had ever tried it before and I told them no but of course, I was up to it. I didn't know if it was going to be something I liked, I am a hands-on type of girl and I love showing off my body to the people I fuck. Me being me I decided to just do it anyway and went inside the small room and waited on my knees, I giggled a little because it did feel a little silly just waiting around for something to happen.
A few moments passed and someone had pushed their cock through the little hole, I began touching it with my hands before using my mouth to please it. I can't begin to tell you about the thrill it gave me pleasuring this anonymous cock, I deep throated it, I coated it in my spit and I teased the head until it was quivering. The thrill of being so anonymous and not knowing who was on the other side of the wall, being used up by this stranger was sending me into a frenzy. As soon as his cock started to quiver I knew it was all over and he began to cum, I took it all down my throat and even cleaned off the tip of his cock with my tongue. He then pulled his cock away and left and I will never know who it was. Being used up was incredible and I sat and waited for the next stranger to slide themselves through the hole and into my wet, horny, waiting mouth.
I Just Love Being Used To Please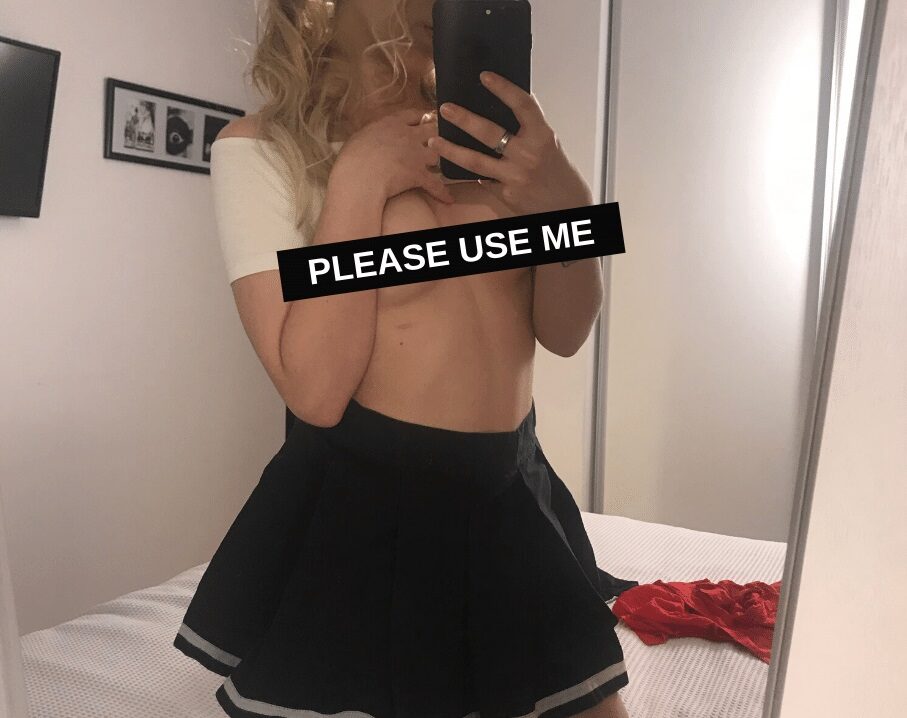 Using a Gloryhole ignited a kink from within me that I didn't even know I had. The feeling of being used for someone else's pleasure made me so wet and hornier than I had ever been (which is insane because I am always horny).
Having a stranger get the best blowjob and possibly fuck of their life by me and them not even knowing it is such a thrill and I love the feeling of being used just for these men's pleasure, they push their cocks through that hole not knowing who is in there and I love to be the one to serve.
The Night I Went Into The Glory Hole Room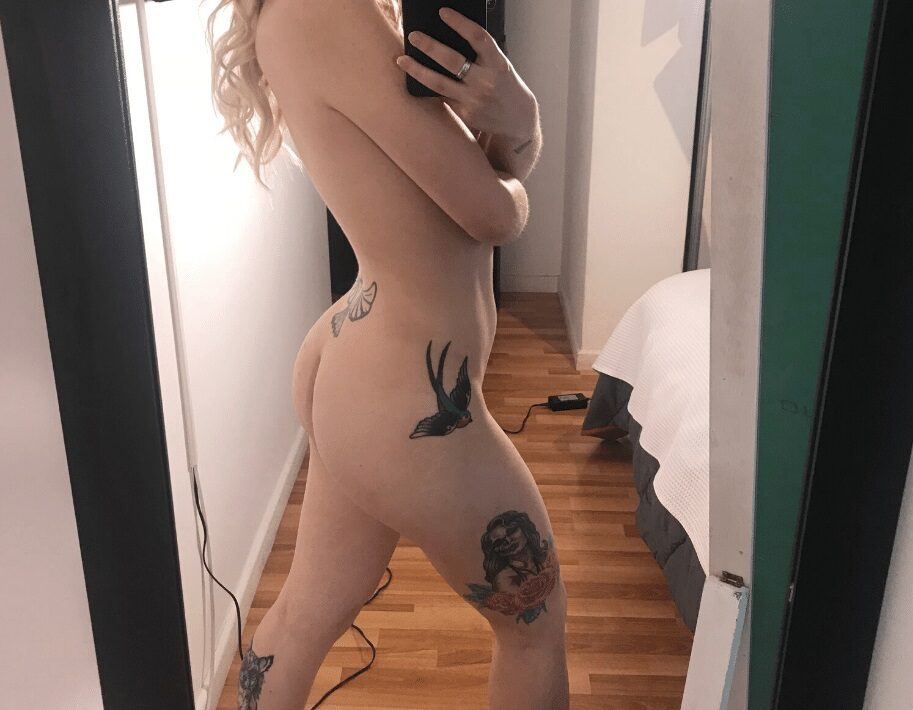 After my first experience inside the glory hole room, I was desperate for more. I love that I don't have to talk to anyone, there's no small talk, it's just me inside a small room with a delicious cock waiting for me.
I went back to my swingers club a couple of nights after my first interaction with the Glory hole, it was a busy night and I didn't even want to speak to anyone I just wanted to go straight into the room. When I got there it was occupied so I had to wait for them to leave, luckily for me, it was only a couple of minutes, the door opened and a big man walked out.
We smiled at one another and I walked in, closing the door behind me and positioning myself in front of the hole, waiting for anyone to let me please them and use my mouth up. A few moments later a cock came through, it was fairly small but I wanted to give this man the best blowjob of his life, I took his cock down my throat, teasing it with my tongue as it slipped down and I coated it with my spit.
Sadly, he came within seconds but I still took all of his cum down my throat like a pro, wiping my mouth as he pulled away.
Deflated I sat and waited for my next cock and lo and behold it was only a few seconds before another came through. This cock was bigger in girth and in length. I teased the tip with my mouth before leaning up on my knees and positioning his cock between my tits, I licked the tip of his cock as I moved his cock between my soft tits. I then took his cock down my throat and moved my hand up and down his shaft, I could taste his pre-cum and I really wanted this to last longer so I stopped sucking and bent over the hole and teased his prick into my warm, very wet pussy, he instantly knew what it was and pushed himself deep inside of me, I moaned and let him fill up my pussy with his long, hard cock. He began thrusting into me but before we both knew it he was beginning to cum so I got back to my knees and took it in my mouth, mopping up the last bits of his cum kissing his prick goodbye.
After he was gone a minute or two later a hand popped through, he began grabbing at my lingerie and releasing my tits, pulling at my nipples and squeezing my breasts, I stood up so he could feel my pussy and it felt heavenly being used like this. His hand disappeared and another cock popped through for me and I did exactly the same thing except for this time I started with my pussy, teasing him with my tight wet lips before getting back to my knees and pushing him down my throat.
My Lingerie Was Ruined
I always like to dress up to go to my swingers club, wearing some nice lingerie is just part of it for me but despite wearing one of my favorite sets (this one if you want to take a little peek), it was ruined by the time I got out of that little glory hole room.
The cocks just kept on coming that night and my lingerie set was covered in cum, sweat and it was even a little bit torn from the man-handling as some men would stick their hands through the hole and paw at me.
I loved that set but I loved having so many men to please more. There was even one woman who touched me and then put her pussy up to the hole, I couldn't reach her with my tongue but I used my fingers inside of her and I knew that she was sucking someone off on the other side.
I Have No Idea Who's Cock I Sucked/F**ked That Night
That is all part of the mystery of a glory hole, I could have sucked off my cousin and had no idea, it's such a thrill and I love leaving the room and looking at people wondering if it was them I gave the best orgasm too or if their partner even knew that's where they were.
Glory Holes aren't for everyone but when you put your cock in that room it's up to me to please it and bring it to orgasm, it doesn't matter who you are or what you look like to me.
I Can't Stop Going Back (not sure what to do)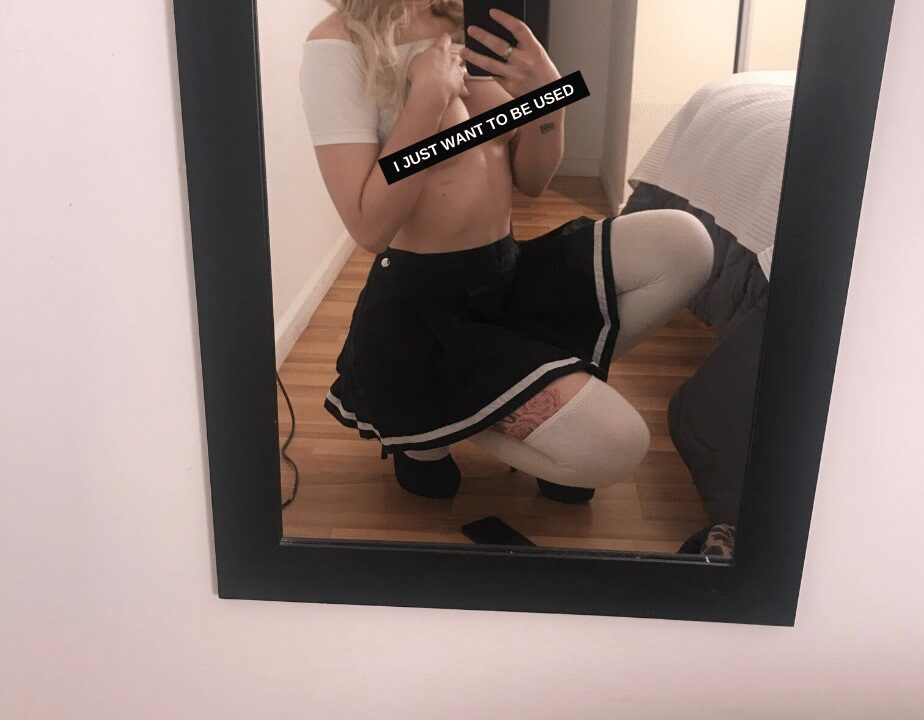 Since I was introduced to the Glory hole I go there all the time, sometimes I have to wait a while before anyone joins me and sometimes it's non-stop but I love it and I am so glad I took a chance and went along that night.
It has given me such a thrill and I am yet to find a cock I don't want to please, I love being used up and sometimes I don't even go into the club I like to just stay in the Glory hole room all night and then go home.
If you want to find a swingers club near you, use swinger lifestyle. It's a great site that allows you to find places like mine.
If you have any questions or you have a Glory Hole experience please let me know in the comments below.