Contrary to popular belief I didn't particularly enjoy solo traveling, I found it boring and I craved having someone to share some of the stress with and someone to help me meet people. I found it quite a lonely experience, that was until my last night in Italy.
I decided to go and mix with some of the people in my hostel in a local bar, it was the first time I had actually enjoyed mixing with them and I figured most of them were actually quite good fun. We drank, we talked and we danced to Italian pop music.
We went from bar to bar and the night just got better and better. It was still early and we were all in good spirits, the streets smelt of Jasmine and when bustling through the small streets the smell of Petrol permeated the air. Small cats lingered by the trash cans and the sense of being in such a magical city filled us all with confidence I cannot explain.
Meeting This Beautiful Italian Woman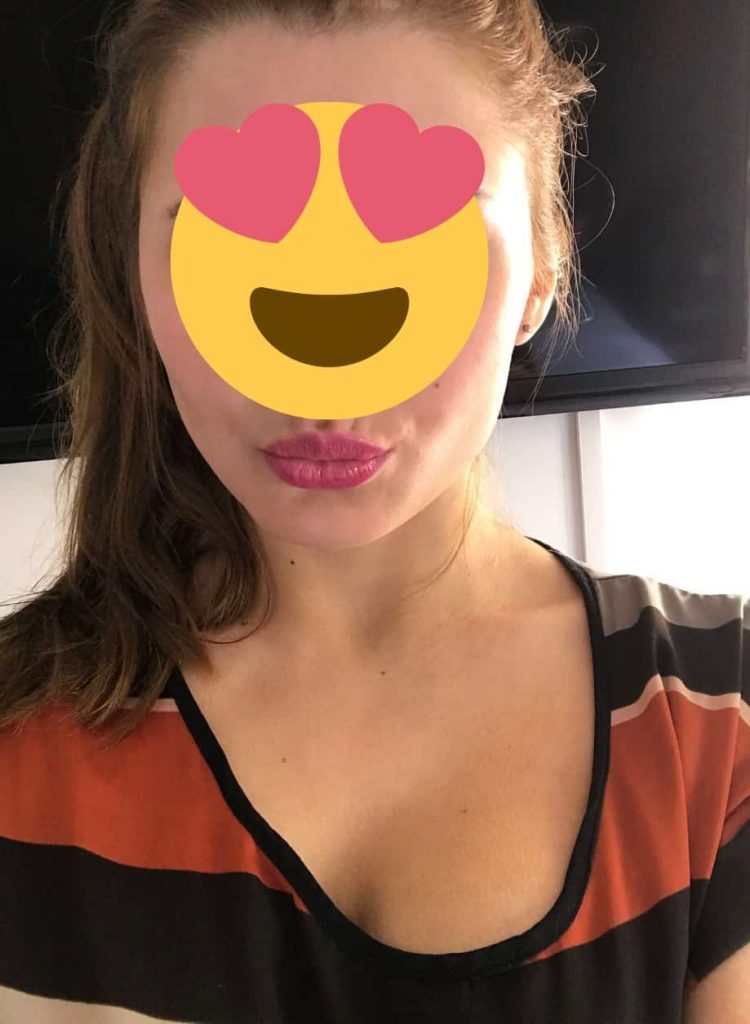 In our next bar we got talking to a group of women, all Italian nationals, they were all really nice but one really stood out to me. She had dark curly hair and mischievous green eyes, her body slim and petite but with an ass that would have made Kim Kardashian jealous. She and I talked for hours, her English was perfect and she told me all about Italian life and how hard she and her friends worked. She was funny and had such cute little quirks.
I was really into her, she was stunning and so interesting. She also seemed to be quite interested in me. My group of hostel friends were moving onto another bar and so were her friends but we decided to stay, I didn't know if I was making a mistake leaving my group but I figured even spending another hour or so with this woman was worth it.
We grabbed another drink and carried on talking when we had both finished she tried ringing her friends who weren't answering their phones and I didn't have a phone number of anyone from the hostel. She shrugged and I figured our night would end there but then she said:
'Hey, do you want to come to my apartment? We could have another drink there whilst we try and figure out where our friends have gone'
Of course, I agreed and we set off to her place. It was a small apartment in the middle of the city, it overlooked lots of other apartments and the streets of Italy. She lived alone and had decorated the place with a bohemian-chic twist, tapestry, and mismatched furniture were sprinkled about the apartment and it perfectly represented the little I knew about her.
She poured us both a glass of red wine and we sat on her floor, under us was a red shaggy rug. She looked beautiful, the sun setting behind her, her eyes twinkling and her breasts pushing at her t-shirt.
We Headed To Her Bedroom
As we were talking she leaned in for a kiss, her sweet smooth lips against mine felt like heaven. I moved my hand and put it around the back of her neck. feeling her soft hair under my fingertips.
We made out for a while, she slid her tongue into my mouth and I knew this woman meant business. She moaned a little as we made out, she now had her own arms wrapped around my neck. I moved away from her lips and began kissing her neck, gently pecking at her and running my tongue behind her ear, she thrust her head back and moaned again. I kept on kissing her neck and made my way down to her shirt, gently unbuttoning it and placing kisses along her chest. She stopped me and told me to come to her bedroom.
She went to the bathroom and left me on her bed. When she came out she crawled up the bed towards me and began making out with me again. She began by pulling off my shirt and then undressing. She straddled me, her skirt now up around her waist and wearing just her bra. I unclasped it and revealed her small breasts, I kissed them and squeezed them with my hands, my cock throbbing and begging to be released from the constraints of my pants.
I grabbed her ass, pulling her in closer to me, it felt amazing under my fingers. My cock was now desperate to be inside of her but I knew I had to wait, I had to be patient. I wanted to go down on her, taste her sweet, Italian pussy. I flipped her around onto her back, kissed down her entire body before reaching her panties, sliding them off her legs, and opening her legs, looking at her perfect pussy. It was glistening with her juices, she was as wet as I was hard. I parted her pussy lips and began sucking on her sweet clitoris, she was riding my face as I sucked her pussy dry.
The Moment She Got The Anal Beads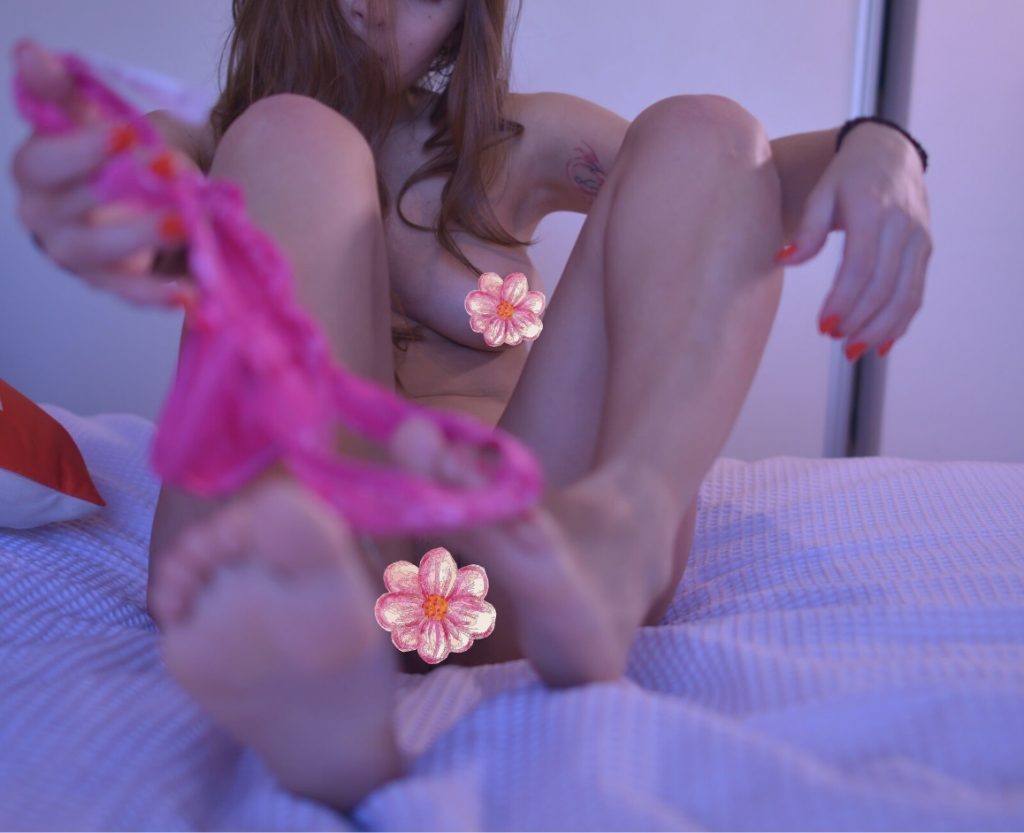 She leaned over and grabbed something from her bedside cabinet, it was long and flexible, she leaned up on her elbows and handed it to me, smiling, I took it and realized what I was holding. Anal beads. (These were exactly like the anal beads she had). She handed me some lube and didn't say anything, I lubed up the anal beads and began slowly easing them into her ass as I continued sucking on her pussy. She moaned loudly as I eased the beads in, they easily popped into her, she was obviously a big fan of these things.
Her moaning got louder and louder as I pushed the anal beads deeper inside of her, I had never had an experience like this before, she was so wet and her pussy was creaming. She gripped the sheets hard and then my hair, moaning and saying things in Italian.
She told me to push the anal beads in deeper and I did so and she moaned, even more, I kept on sucking her pussy and she began to shake and tremble, her entire body was on the edge, she moaned so loud, gripping my hair and telling me to keep going. She then began to cum, she squirted, coating the sheets beneath us in her juices, her pussy was creaming as her squirt dripped down and onto my fingers, her ass was clenching the beads and it took everything in me not to just cum at the sight.
She caught her breath and pulled me from her pussy, slowly easing the anal beads from her ass, moaning as she did so, before unbuttoning my pants and sliding my throbbing cock inside of her soaking wet, freshly cum pussy. She was so ready for my cock, I could thrust deep inside of her, feeling the end of her pussy. She moaned as I fucked her, my balls slapping against her soaking wet ass. She kissed my neck as I focused on not cumming but it was all too much and I had to pull out, coating her in my cum, her small breasts covered in my white jizz. She licked her lips as I panted, furiously jerking my cock, before collapsing next to her.
After that, we found that our friends had only gone to the bar next door.