Worshipping feet is not to be taken lightly, it must be done correctly and one must see my feet as something to be admired and adored. Seeing feet as a sexually satisfying object is hidden by many people, fearing people will think they are strange but in all honestly behind closed doors, there are so many people who glorify feet in all different forms so you're not alone.
Before you dive feet first into this article, make sure you check out my VIP membership when you're done, it's a great place and I am always looking for people to entertain there.
Do you have a foot fetish (I do)?
I am not afraid to admit that I have a foot fetish, I love my feet being worshipped, I love using my feet on men and I love worshipping the feet of those in my bed.
I love sucking a man's toes and enjoying the feel of his foot against my soft tongue however I am a massive fan of using my feet to masturbate a man and bring him to orgasm. There are lots of different positions you can try this in but I like to be sat up, facing him, with my feet around his cock, the soles of my feet arched over the shaft and bringing him to orgasm with my feet rubbing up and down his cock and then having his cum dribble out onto my feet.
Aside from using my feet to masturbate a man, I am a big one for having a partner, lick, suck and play with my feet. Barefoot or in pantyhose is my favorite but everyone is different. Knowing my feet are turning my partner on is a big deal to me and I always make sure they are in top condition, my toenails painted, my feet moisturized and soft as a feather.
How would you rate my sexy feet?
Do you like my feet? Would you worship them? My feet are ultra-soft, my toes are always painted, can you guess my shoe size from this picture alone? I love to be in this position so you can admire my feet and my ass, I can even use my feet in this position to touch your cock and make you want to cum.
Are you into just looking at my feet or is stomping you like? Do you like stockings, socks or bare feet? Do you enjoy the arch, the smell and the feel of feet? What is that turns you on? Leave your comments in the box below, you can do this anonymously and it makes my day when I hear from you.
The Last Footjob I Gave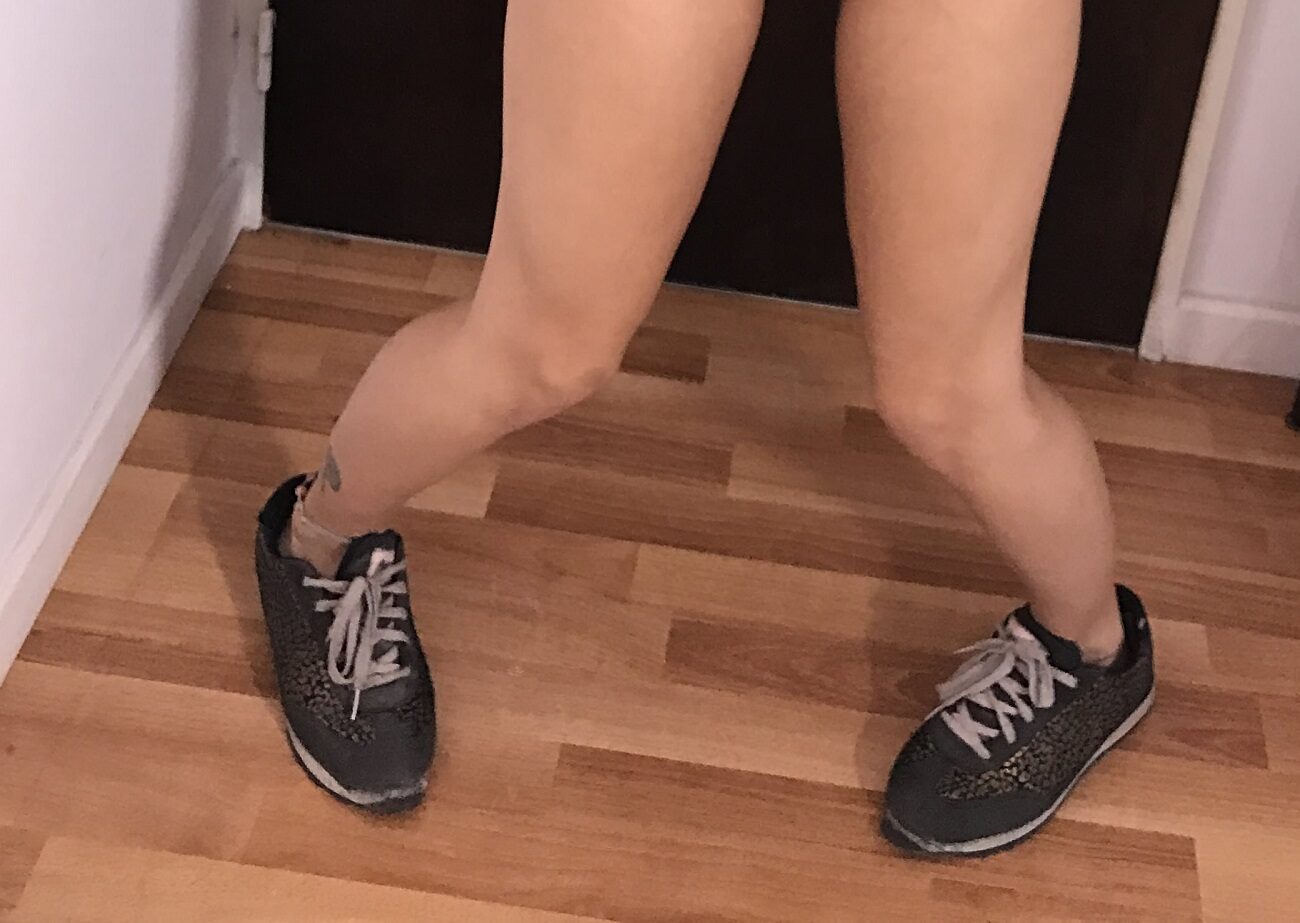 I came home after a long day, I had been wearing heeled boots and my poor little feet needed some rest. I sat down on the couch next to my partner and he gently peeled my boots off for me and began rubbing my feet softly through my socks.
After a while he took my socks off and let my feet breathe after a tiring day. I closed my eyes and suddenly felt his wet, warm mouth around my toes, he began licking and kissing every inch of my feet and they were loving it.
He licked every single one of my toes, slowly and delicately before moving to the soles of my feet (they were aching from all the walking) and cleaned them with his tongue before kissing them and rubbing them whilst he went back to my little soft toes. My toenail polish had chipped a little so I started painting them and he watched me, patiently waiting for them to try so that he could touch them again now that they were all pretty.
After my little soft toes were dry from the nail polish I let him give me a foot massage, he is so great at giving them. He rubs his strong hands over my soft feet and works out all of the kinks and tired muscles. Once I have had enough I lay back on the couch and I slowly rubbed my feet up and down his cock whilst I watched the television. I like to tease him for a while, building him up and letting my feet do the work.
Once I knew he couldn't take much more teasing I began to give him a foot job, using my feet to stimulate his cock, using the arches of my feet to create a lock around his shaft and then using my toes to push the pressure points gently. Before he could cum I made him kiss my feet one more time and when I was satisfied I let him cum all over them, coating them in his jizz.
If I Really Like You I'll Give You A Pantyhose Footjob
We all know it's extra effort to go and put something on and then have to wash it because of the mess so it's only if I'm really in the mood or if I really like you that I will go to that effort and slip on a pair of pantyhose, stockings or even just some sexy knee-high socks.
I like to tease them with my feet, giving them a wonderful footjob and then I let them cum all over my feet, muddying my garments with their jizz but it's always worth it.
How I like my feet being used
I love when my feet are caressed and loved, I love them being worshipped and massaged, it's even possible to have an orgasm through a foot massage as the pheromones are so strong down there and the stimulation is so intense. Aside from that here are some other ways I love my feet to be used:
I like them licked
I like them sucked
I like them kissed
I like them played with
Having them cleaned with your tongue
I love putting them in your mouth
I like playing footsie with your cock
I love giving footjobs with loads of massage oil
I love having cum on them
I love getting massaged
Having my toes sucked is heaven to me
Do you enjoy feet licking/cleaning?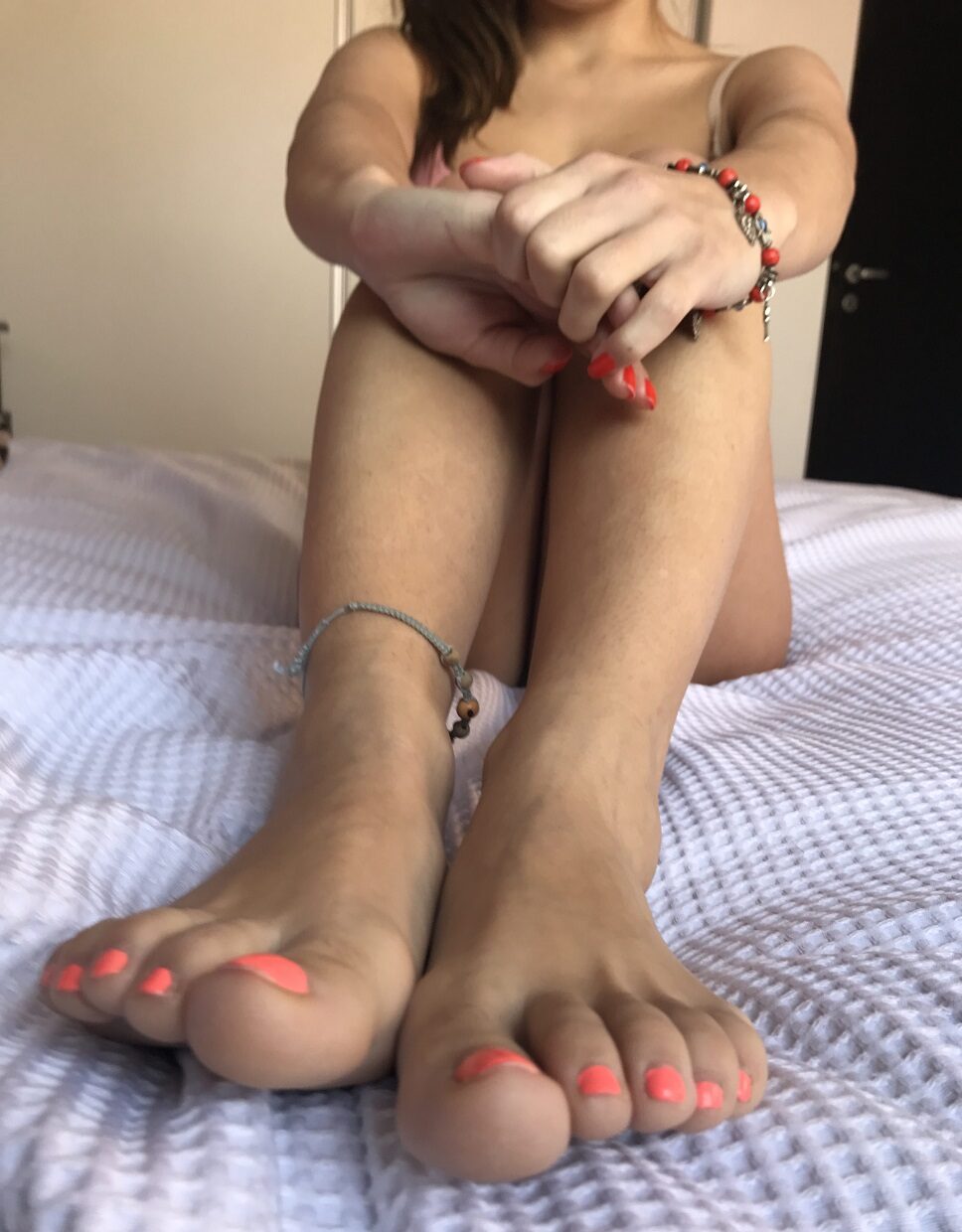 I know I am not alone when it comes to foot worship, cleaning, and licking is in very popular demand. Do you like it too?
I love how my lovers clean my feet with their mouths, keeping them soft and sexy. I love after a long day having my toes sucked, it makes them feel all cozy and safe. If I have been wearing shoes that hurt my feet, it is a pleasure to have my feet caressed and looked after. A foot massage, having them cleaned and sucked is all just part of the enjoyment.
How Would You Worship My Feet?
I have a question, what would you do to my feet? I get so turned on knowing what others would do to me. You can comment anonymously down below, I love hearing from you and I want to know how you would use my feet and what you would like me to do with them.
Would you dress them up in pretty socks? or would you keep them bare? Would you use massage oils or use your spit to make them soft and slippery? Give me all of your details, I love it.