Hi, everyone, it's Jess and today I am handing my blog to 'Samantha', she has an amazing story for you all today. She is a great friend of mine and I can't wait for you to hear her sultry, sexy and daring story.
---
Update: If you want to read my sex stories with full nudity (the ones way too kinky for my blog) you can get my membership.
---
He Was My Best Friend…
I am sure many people around the world can relate with having a best friend, it isn't an uncommon thing and it definitely isn't uncommon when it comes to boy/girl best friend relationships.
For years people had told me that he had a thing for me and I just didn't believe them, there was no way. Our relationship was way more brother/sister than it was sexual and I just couldn't look at him in that way. His name is Chris, he is tall, strong and has short brown hair, Chris is extremely outgoing but didn't have much luck with women. He was the life of a party and people would always ask where Chris was if he hadn't turned up to an event or if he was running late.
Chris and I spent a lot of time together, we were housemates and we would be around one another almost constantly, we shared everything and people often mistook us for being a couple.
I guess we kind of fit the bill, he looked the way I did and I was a small, petite brunette.
It never occurred to me that Chris might have been jealous when I had men around my house or when I told him all of my sick sex stories, he just was Chris and I was Samantha and that was that. I guess I was oblivious.
We Both Had Partners…
At this point in our lives, we both had partners, I was dating an arrogant businessman from the city, he was great in bed but pretty awful at dating but I was bored and wanted to see where it would go. Chris was dating a blonde teacher from the city, she was cute but Chris would tell me that she was jealous of me and once I knew this I noticed it, she would make out with Chris when I was around, she would insist on moaning as loud as she possibly could when they had sex and she knew I was in the house, she hated me hanging around with Chris and we did start distancing ourselves from one another.
Life was great at this point, I missed Chris but I knew she made him happy and I wanted what was best for him. The man I was dating gave me some incredible orgasms and a highlight of our 'relationship' was f*cking at a party filled with executives and company CEO's, I felt so kinky and I rushed home to tell Chris all about it and for once he was actually sat on the sofa without his girlfriend.
He smiled at me as I stumbled through the door, a little tipsy but also so happy that he was there.
I suddenly saw Chris in a new light, his white shirt clung to his ripped body, his hair was dishevelled and messy, he had a bit of a tan from the scorching summer sunshine and looked magnificent in the light from the lamp beside him.
I sat down next to him in my tight black and white checkered dress, kicking off my red shoes. He smiled at me. I told him that I hadn't seen him properly in ages and he agreed, looking at me with an intensity I had never seen before.
I Started Looking At Him Differently…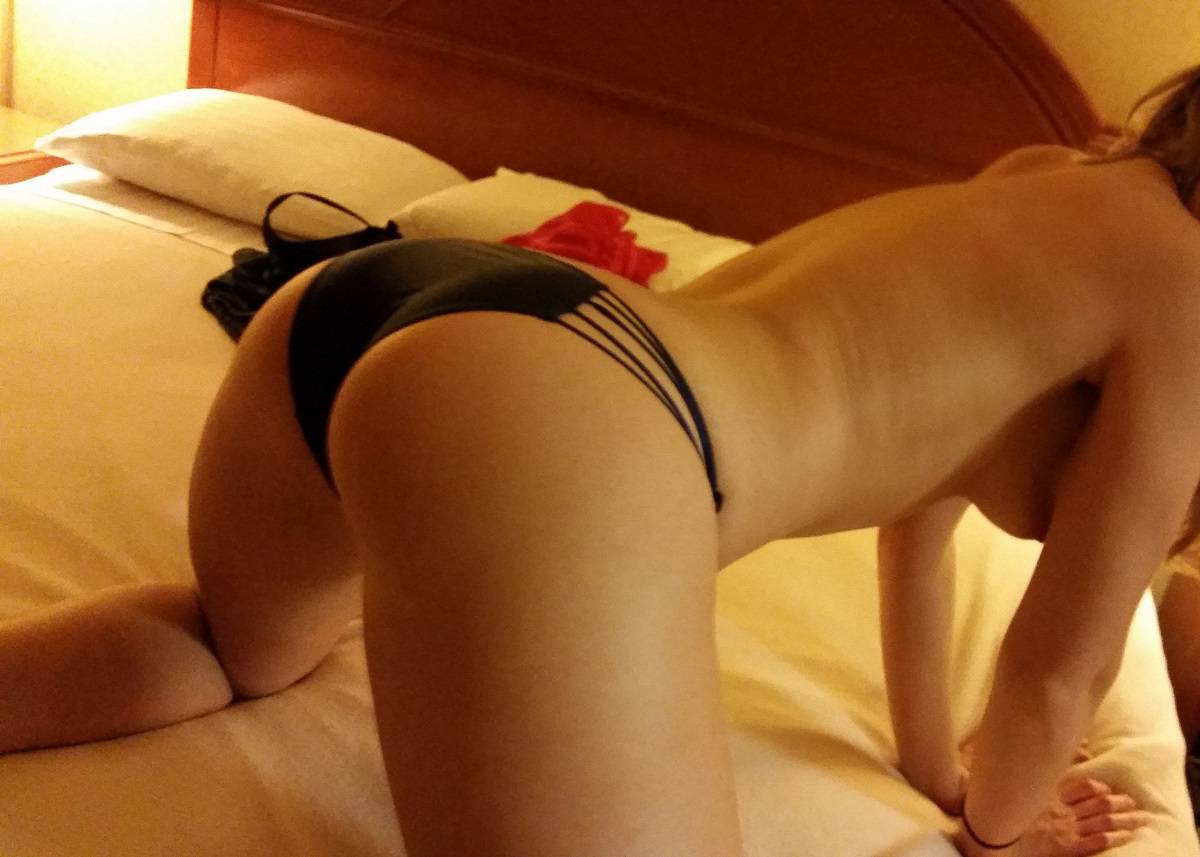 Something clicked inside of me when I properly looked at him, I began telling him my story about the party and how me and my boyfriend fu*ked inside the toilets and that it was totally thrilling and kinky but he didn't react like he normally would, he didn't call me a little 'slut', he didn't really react at all he just stared intensely at me.
I was getting turned on.
I excused myself and freshened up in the bathroom, I brushed my hair and made sure I looked better than I did when I had walked in earlier. I wasn't sure why I was doing it but I did it.
Joining him back on the sofa and my heart was racing, I sat close to him and I asked him how his relationship was and that I had missed seeing him every day. He told me it was taking a toll on him, that he liked her but she was a little bit controlling and whilst smirking he told me that she was very vanilla in the bedroom and she made him feel weird for wanting to try new things with her.
We moved on from that subject and I got us a bottle of wine. We sat sipping on the cool liquid and it was just like old times, except this time his stare was turning me on so much. I noticed him looking at my breasts, I wasn't wearing a bra beneath my dress, I removed it before leaving the house. I also kept on glancing at his strong arms, it was a huge contrast against my petite frame.
I didn't know what was going on but I felt his entire body shift as he gently and slowly moved his face closer to mine, his lips lingered before he pecked me on my lips. At that moment I felt everything inside of me tingle. He pulled away from my lips and smiled at me and I couldn't even entertain the idea of not having him inside of me right there and then, so much so that I placed my hands around his neck and pulled him closer to my face, kissing him so intensely I worried I would suck the life out of him.
I pulled him on top of me so that I was laying back on our sofa, I could feel him pushing up against me, it dawned on me that I had never seen his co*k before.
I was nervous, like a nervous virgin all over again.
The moment was so passionate, every part of me was on fire with sensations and I knew he felt the same. He kissed at my neck and then began pulling my dress off of me. I was so nervous, yes we were best friends but he had never seen my body before and that's when he began whispering in my ear whilst running his hands along my body.
He told me three things that I will never forget:
'I have always wanted to see your breasts, they have always turned me on'
'I am going to cum so hard, just touching you is putting me on the edge'
'I can't believe this is happening, I think about you fu*king me all the time'
Not only was my body melting under his touch but my heart was too, everything he said suddenly was true for me too. The secret jealousy I felt when he had a girlfriend wasn't normal and when I saw him walking around our house in a towel and it turned me on, wasn't normal either.
And Then We F*cked…
As he undressed my petite body, I unbuttoned his shirt, exposing his magnificent body. I was so wet that when he began touching my tight pu**y, he groaned and nestled his face in my neck. That's when he pulled his co*k from his suit trousers and began teasing my pu**y with it.
He would go to push it inside of me and then pull away.
He then asked me if I really wanted this and I told him in expletive terms that yes I f*cking wanted this.
Chris then pushed himself inside of me and we both moaned, thrusting faster and faster. He grabbed at my breasts and kissed me as he kept a perfect rhythm inside of me.
I couldn't quite believe what was happening but my body was on fire, I wanted to cum so badly but I knew that it would push him over the edge and I didn't want him to cum just yet because what if this never happened because he realised that really he preferred me as a friend.
I told him to stop that I was going to cum which made him moan, he asked me why I had told him that because he was so close. I got onto all fours, my waxed pu**y and ass in an amazing position for him. I didn't know if it was the alcohol speaking but I told him to go in my ass, he told me that he would 100% cum if I said that again and I did, I told him to cum in my ass right this second.
He pushed his veiny co*k inside of my tight ass, he pushed slowly as I hadn't done anal much and I was still new to it.
As he pushed inside of me, he grabbed my ass and moaned audibly. I also moaned. This was insane. He thrust deeply into me a few times before he began to tremble and then he began to cum inside of my ass, He was groaning and thrusting as he came, there was so much cum that I could feel it overspilling. He was panting so hard as he pulled out of me and sat down on the sofa, I lay naked with my legs across him and that's when he pulled my legs apart, his cum making its way out of me and he pushed his strong fingers inside of me.
He knew exactly what he was doing as he fingered my g-spot and made perfect circles out of my clit (I wondered if he had ever heard me masturbating), I felt self-conscious at first but as soon as the orgasm began to build I felt myself let go and pinch at my nipples. I soon began to orgasm, leaving a giant wet patch of our cum beneath me. My orgasm was so intense that I had to shut my eyes and chill out for a moment, we both put our heads back and just revelled in the silence.
I stood up to get showered and dressed first and when I came back he had gone to his room. I gently knocked and he smiled at me.
What Happened After He Cum In My Ass…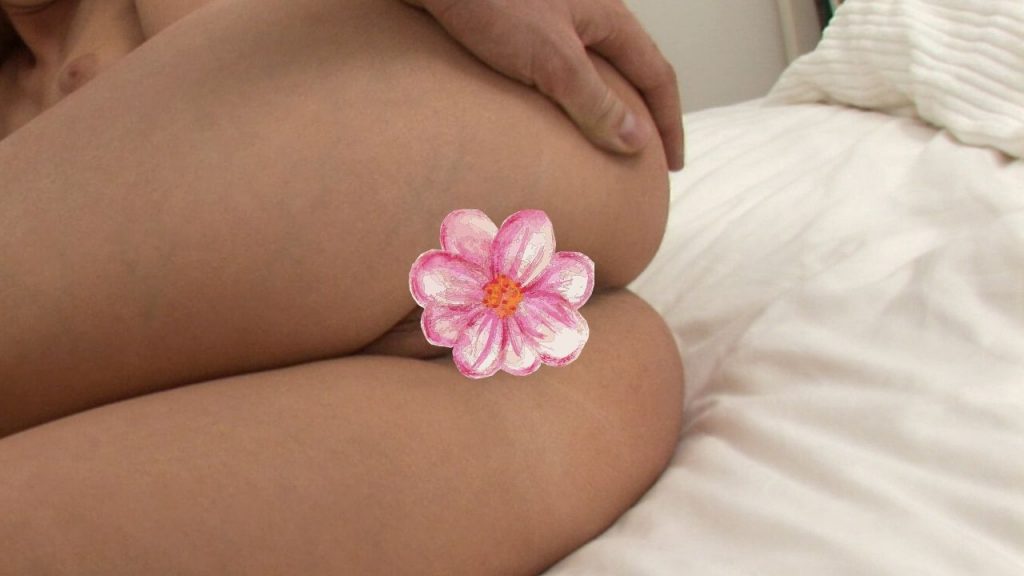 I immediately broke up with my boyfriend, I didn't really like him anyway and I suspected he also didn't like me as he didn't really say anything when I told him it was over, he just shrugged and went back to what he was doing.
His girlfriend took it a little bit differently, she stormed around our house and called me all sorts of things, despite not knowing what had gone on. She smashed plates, went to hit Chris and swore revenge on him. Honestly, he dodged a bullet.
Chris and I continued fu*king. He was sensational and so was I. We never dated we just fu*ked, bad day? anal. Good day? Blowjob. Average day? Cowgirl. Bored? Cum on me.
It kind of fizzled out between us when he found a girl he fancied at work and they began dating, we still fu*ked but the guilt got to us both and it all came to a halt. I knew he still looked at me and wished he could f*ck me but I didn't want to be somebodies side chick.
Samantha <3