My name is Nick and today I have been given access by Jess (the owner of bitch topia) to relive these events and write this story for her readers, so I hope you enjoy reading it as much as I enjoyed this blowjob.
My Very Innocent Girlfriend…
My girlfriend was a virgin when I met her, her parents raised her to be a devoted Christian and it's safe to say she vowed to never have sex before marriage. This didn't bother me, I liked her, she liked me and I thought I could probably just wait.
Her name was Abigail, she was the same age as me but totally different to any of the girls I had dated before. She would always wear white or pastel colours, she dressed incredibly modestly and at times she was a little old-fashioned. Her hair was always clean and perfect, she loved bows and frills and she always smelt of sweet perfume.
Abigail would come round my house, my parents loved her and I think my stepdad even secretly wanted to fu*k her. I once caught him watching her as she was bent over the kitchen counter helping my mom look for something, he was a sick f*ck but I didn't blame him, she was irresistible.
Abigail was also a very horny girl.
We would make out in my bedroom and she would moan whenever I even brushed against her hairy pu**y through her white panties. She was desperate to be touched and she was desperate to touch me, it was so hard getting all worked up to never have a release but she was worth it.
The Beautiful Blowjob…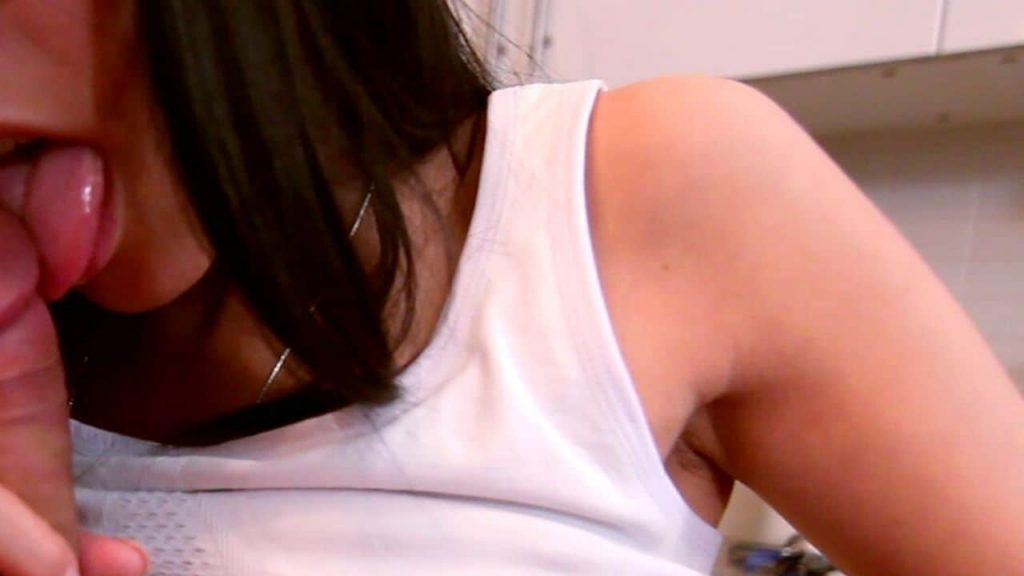 On afternoon Abigail came round to mine, my parents were out and she was a little bit flustered. We got into my room and she told me that she had been feeling so horny lately, she had even had an orgasm in her sleep.
I couldn't help but smile at her innocence.
She then said something that I never thought I would hear come out of her mouth, she told me that just because she was against sex before marriage it didn't mean she couldn't give me pleasure. I was taken aback, I had no idea what to say. Abigail then said that she had been doing some research and friends had told her that blowjobs were the best way to make me happy.
I was shocked but I wanted it more than anything, Abigail turned me on so much.
She told me to lay back on my bed as she unbuttoned her blouse, exposing her white frilly bra, she had small breasts but I had never seen them before and just looking at her she was the most beautiful thing I had ever seen.
She pulled her bra off, shyly covering her breasts from me. Her nipples were so pink and perfect that I sat up and grabbed them, kissing her. She moaned and giggled, still shy from exposing herself to me. I whispered to her and told her she had the most amazing tits I had ever seen and she pulled at her shirt trying to cover herself but I moved her hand away and told her they were a thing of beauty. She let her shirt hanging open as she made her way to my crotch where she unbuttoned my jeans, I pulled them down for her and she just looked at my co*k. I knew I was larger than most of my friends and she seemed a little intimidated.
I told her she didn't have to but she nodded and told me she wanted to, smiling in the process.
She was so inexperienced that it was kind of funny, she didn't know how to grip my co*k and she went straight in for the blowjob, letting her pink lips lightly touch the tip of my penis.
It felt magnificent.
She guided my throbbing co*k down her throat and she spluttered as she made her way to my shaft.
Abigail kept on guiding my cock in and out of her mouth and all I could do was stare, her perfect pink lips expertly guided down and up my co*k, she didn't use her tongue but she was desperately trying to please me.
The spit from her mouth soaked my co*k and as she moved her hand mouth up and down, the lubrication was stimulating the head of my p*enis.
I could sense she was getting turned on, she went from being bent over to raising her ass in the air and groaning as popped my head from her lips.
She was driving me insane.
I Was Desperate To Cum…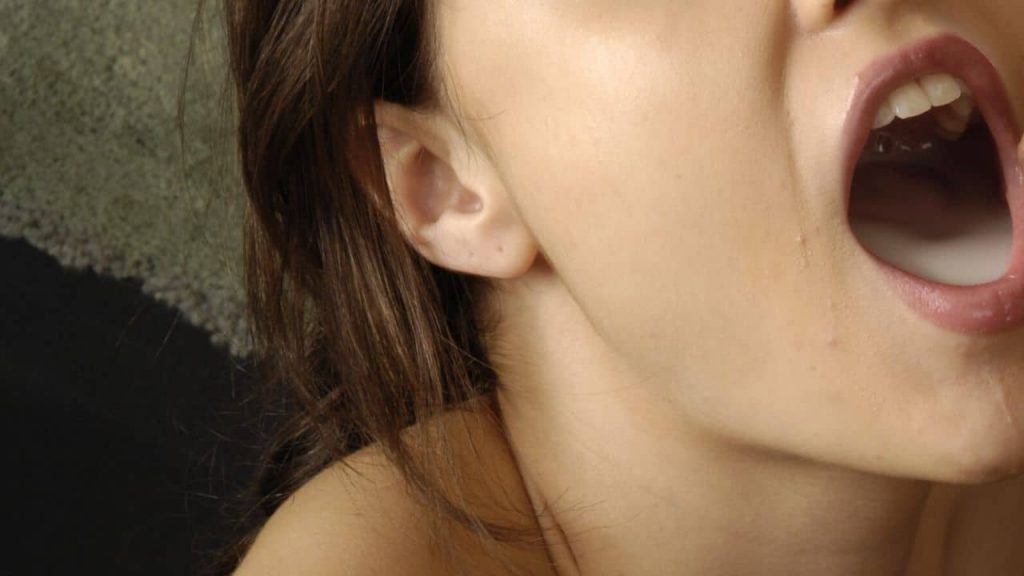 Seeing Abigail's head bobbing up and down my co*k was a dream come true and something I had dreamt of for months now. Something my step-dad had also probably dreamt about too.
I knew I was on the edge of cumming but I didn't want her to swallow my cum, I didn't think she was ready for that so I gently tapped her head and told her, she told me it was fine and to please cum in her mouth.
A few more strokes of my penis and I exploded inside of her warm mouth, filling it up with my jizz. She swallowed as much as she could before dribbling the rest out and onto my stomach, she wiped at her mouth with her sleeve and smiled at me. Buttoning up her shirt as she did so.
I told her she was magnificent and she smiled. She then leaned up to my ear and told me she was so wet that she thought she may have wet herself, this made me instantly hard again. She got up to wash off and I followed, we spent the rest of the afternoon watching movies but I all I could think about is the type of girl she will be when she finally has sex, I just knew that she would be wild.
Sadly, a few weeks after that we split up, apparently, her parents had found out about the blowjobs, I have no idea how, the only thing I can think of is that my step-dad had told them, perhaps he had heard us one day and was jealous or perhaps he had even made it up out of jealousy. I don't know. All I know is that she is now married and she will make that man very, very happy.
Nick.