I know I shouldn't be sharing this story, that's why I'm keeping it anonymous, as it's not really my story to share, it's something that happened to my best friend on her bachelorette party night, and despite it being wrong I need advice and a place to vent this illicit sex story.
It's important to know that we have been friends for years, we do everything together and there are not many weeks that go by where we don't spend multiple days together too. It's the way it has always been, through the ups and downs we have always been by each other's side.
I know her fiance really well and she knows mine, we couple date and we're all a really close-knit group who spend a lot of time together but what I didn't realize was what was brewing under the surface for my friend, all I was excited for was her big day, a day she had dreamed of forever.
Yay, My Friend Was Getting Married!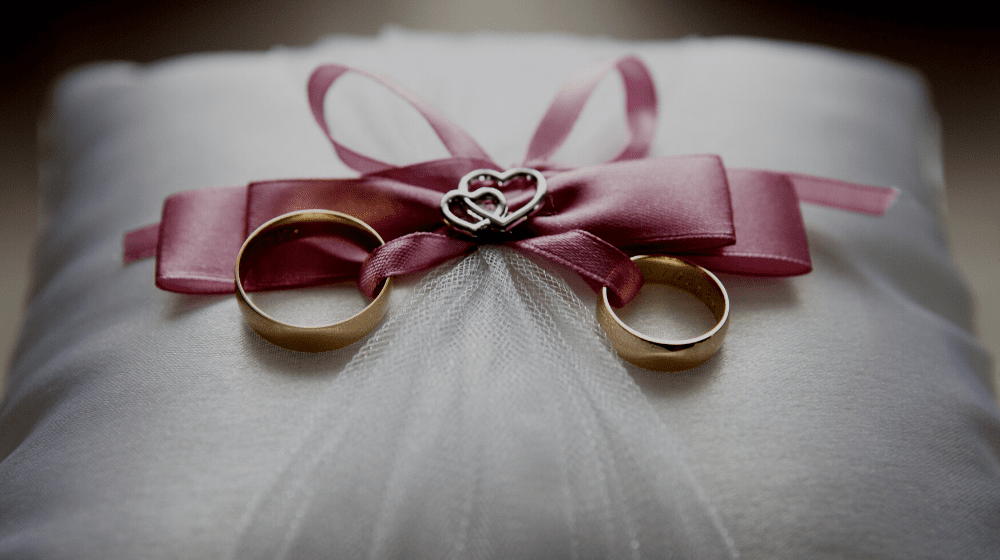 This was the first wedding I'd been to that I was a part of.
I was her chief bridesmaid and I helped her plan most of the wedding, it was stressful, but I actually enjoyed myself, I am actually engaged too, so it was interesting to see the cost of it all and take a ride along for the experience and discovering what I would like for my own wedding.
Anyway, it was up to me and a few other girlfriends to plan her bachelorette night (or hen party! whatever you want to call it!). I wanted it to be the best bachelorette night possible, but I never planned for what happened.
Everything up until this part was going amazingly well, the stress was low, they were super in love and everything was booked and ready for their big day.
It was finally time for the bachelorette night, which we did 2 weeks before the wedding, to ensure everyone was well and not hungover for the actual big day, however, this night out changed everything.
Everything Was Great Up Until The Bachelorette Night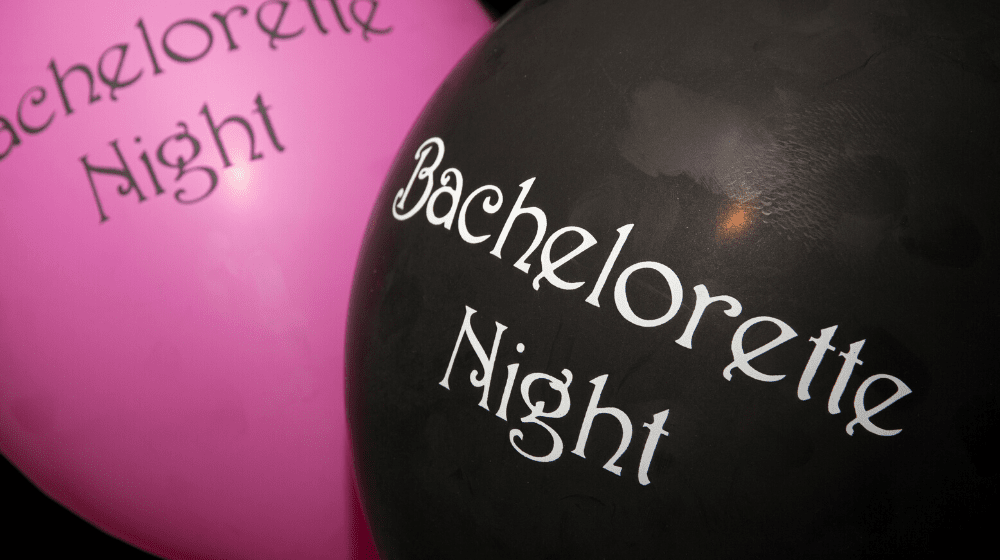 There were lots of dick-shaped things like straws, chocolates, and balloons, we had planned to wear our sluttiest outfits, we all had a nice hotel room and we planned for the trip to be over 3 days and out of town so we could all let our hair down and go wild.
The first night we made it to a club, we then played a game of truth or dare inside the club, which is where the issues began. It started with just sexual questions, daring each other to do awkward dance moves in front of everyone, but it quickly moved on to things like 'go and flirt with that guy', 'get that guy's number and dance with him'. It was all harmless and just a great time with girlfriends.
It was a lot of fun until the bride to be got dared to kiss the guy she had been flirting with. We all thought she wouldn't do it or have a tiny peck, it was just a joke dare after all. I should also say this, she doesn't cheat, never has, that's why I was so shocked when she started making out with this stranger.
However there was no quick kiss, they snogged and started getting really touchy with one another. We were all shocked and tried to slow them down but they wouldn't stop and they made out for 5 whole minutes, passionate, intense kisses.
Fast forward to hours of them flirting, kissing, and dancing and I tried to have a word with her and make her see sense.
I Tried To Tell Her It Wasn't Worth It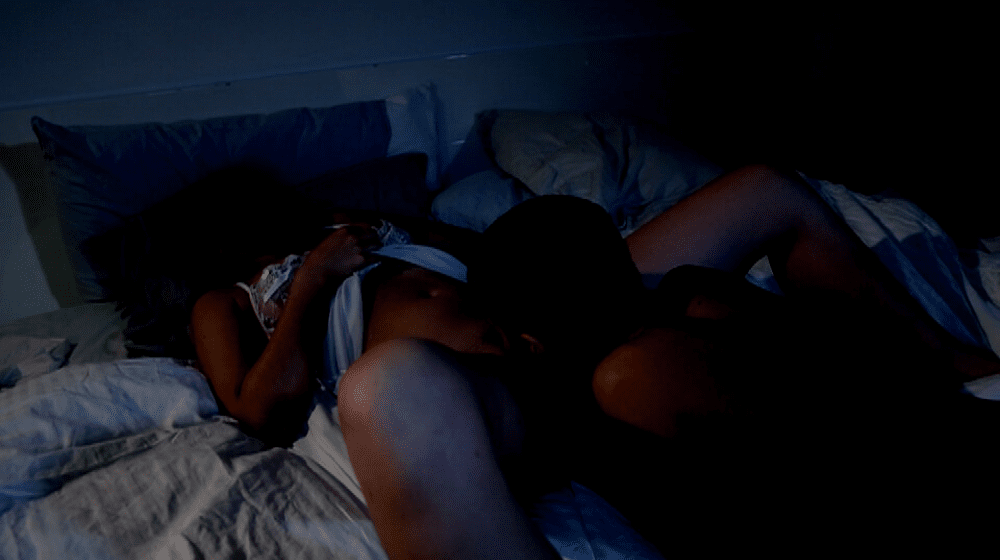 I reminded her of her gorgeous man, that was faithful, lovely, and definitely not cheating (her man was on his bachelor too), she looked me in the eyes and told me that she needed to know she still had it and she needed one last send-off.
She then told me that everyone does it on their bachelor/bachelorette parties and when I turned to see the other's reactions some other married ladies kind of agreed and nodded as she declared that everyone does it, she isn't the first bride or groom to be that has had one last night of freedom.
She is my friend first, so I have her back, I was annoyed at her, but I gave up trying to intervene and just let her be and tried to enjoy the rest of my night.
I Then Had To Listen To Them Fuck All Night
This is where the evening got a whole lot worse. I thought I could forget about them making out in the club, I could forget the heavy petting and the passion between them but hearing them fuck like animals all night long, that's where I struggled with my own emotions and ideologies.
My friend and I were sharing a hotel room with two double beds, she invited him back to our room after the club and I listened to her fuck him for hours. I heard everything, her sucking him off, her cumming, her gasp at how big his cock was, the whole lot. She even let him do anal for the first time with her, it was so kinky and part of me even wanted to join in.
I was a mix of angry and horny. I think it's because I'd never been in a room with people fucking like that. I couldn't sleep and they just wouldn't stop.
The Next Morning Finally Came Around
After hours I finally managed to get to sleep, I woke up to him and her showing together, giggling and going for wanted sounded like an intense and passionate round two in the shower.
I just wanted him to leave so I could speak to her. We still had 2 more days there, enough time to try and fix this mess.
After them being in the bathroom for what felt like hours, he finally sheepishly entered the room in a towel, got his stuff, and then left. She let out a sigh came and sat down and said "fuck" we got talking and I'm her friend. I was annoyed, I was sad for her fiance, but I wanted to be there for her too.
She told me everything, she said they fucked without using a condom (so dumb), that's extra bad because she and her fiance are trying for a baby so she's not on any birth control, she then said that he was the best she had, but after the high went she started to feel really bad.
Then she cried, she was worried she had ruined her relationship, and then she felt bad, she told me that she just got caught up in the horny vibe of it all and all the stress of the wedding got to her and she just wanted to be free for a night.
She then texted her fiance and was really kind to him, she sent him nudes of herself and was talking about how much she wanted to fuck him over text. It's kind of crazy seeing this behind the scenes and knowing that he had no idea did break my heart for him a little.
It Gets A Whole Lot Worse
We decided not to tell the other bridesmaids that he came back to our room, I think they probably all knew what happened, but it made it a little less awkward for her. Luckily she wasn't the only girl who took someone home that night, so it took some of the pressure off. The big difference was I didn't really know that girl and she was cheating on her boyfriend, not her fiance that she was marrying in a few weeks.
We still had another night, we all went to a spa, had a pamper day, and then we went out on another night.
Halfway through the evening, we're all having a nice time, the vibe is better and it starts to feel like the first night again, just without the truth or dare, then I see her checking her phone loads, I take it out her hands, she is talking to the guy from the night before, she sent the same nudes to him that she had sent to her husband-to-be and she is asking him to come out.
As I finished reading the texts, he turned up where we were.
I should have done more, but I was just having fun and decided it wasn't my place to care. Throughout the night they kept disappearing together. Then the same thing happened again that night, he came back to our place, my best friend even tried to get me to join in this time because I had admitted to her and told her whilst giggling that it had made me horny hearing her having sex like that.
I just tried to sleep, while I heard him and her say the most fucked up things, he was asking if her man had a cock like his and if he fucked her as good as he does. She was responding to it, saying that her husband-to-be's cock was small and this guy was way better and the worst part was that while he was saying this fucked up stuff, it was making her cum.
Now What?
Well, I was sworn to secrecy by my BFF and said I wouldn't tell anyone. However the second I saw my partner I told him everything. He was heartbroken for his friend, he was really mad, he was even mad with me being in the room while they fucked.
We talked about it every day for the next week but decided it wasn't our place to say anything.
I decided I'd just be there as much as possible for my friend. It changed the whole vibe of the group. If he found out it would be over, so I just kept my mouth shut and I told my best friend that she could talk to me anytime and I'd keep it completely safe. I guess that's all I can really do.
I have told her that, if she does it again, then I will tell him, I generally don't see her doing it again, but tbh I never thought she'd do it, to begin with.
What do you think I should do? I am in a very sticky situation!