Shout it from the rooftops, declare it under oath, it is official, I am a naughty cuckcake. If you don't know what that is I am basically the female equivalent of a 'bull' in a cuckolding sense. I will have sex with a married or taken man whilst his wife or partner watches or just knows about our illicit encounters.
Being a cuckcake is not talked about enough, there are so many of us out there but we are often a hushed secret, an affair that's brushed under the rug. I want to share what it means to me to be a cuckcake and how I get so many couples who want me to join their relationship in the bedroom. I am the happiest I have ever been and I want to share the word of essentially being a female bull.
Call me a Cuckcake or a Unicorn
Some people call me a unicorn, it's the name for a woman who would join a couple sexually. I prefer cuckcake but each to their own. I found out I enjoyed being a cuckcake after my last relationship broke down, I was scrolling aimlessly through a dating app, just looking for some fun and I came across a couple. I was curious and got talking to them and it was they who introduced me to the world of being a female cuckold. I met up with them and I had sex with the husband all whilst his wife sat in the other room, it did feel a little bit strange at first but it was so thrilling, and knowing his wife was hearing the noises I was making her husband make incensed me with so much passion.
I always cum so hard with the husbands, it's like my body turns all primal and wants to show off and give the wife the experience she desires and I always get compliments on my performance. I never exaggerate though, I just let my body feel every sensation and it just so happens I am incredibly noisy in the sack!
I love being watched too, I guess you could say I am somewhat of an exhibitionist so when the wife wants to sit in and watch me fucking her husband I can't help but get even more turned on. It's amazing being able to give a husband what he wants all whilst knowing there are no strings attached and I am fulfilling a fantasy for a horny couple, although it has backfired on me once where the wife regretted it midway through however, that's a story for another day!
All that husband, can't you share a little with me? 😊
I have been a cuckcake for a few years now and I have played with all different kinds of couples from all different kinds of backgrounds and walks of life. My philosophy is that your husband wants to have a little fun with a beautiful woman, so why not let that be me? I enjoy trying different cocks and I love making a relationship stronger and more satisfied.
My Best Friend Asked Me To Fuck Her Husband
Right at the beginning of my journey after I fucked the original couple that I found on the dating app I was using after my breakup I had a long-term friend asking me if I would fuck her husband. I told her what had happened with this couple and she asked me a million questions, I did think she was more curious than usual but I didn't think anything of it until she opened up to me about it being one of her kinks to be cuckolded by her husband and what better person to ask that someone she trusts.
At first, I told her I needed to think about it, logistically I didn't know if it would work but it didn't take me long to agree and before I knew it we were scheduling it in and I was getting ready to fuck my best friends husband.
We talked about condoms, would she watch, would she join in, what was off bounds. It felt as if she wanted me to push her boundaries as she kept setting rules for me and then asking if I would ever break them, for example cumming inside is a rule that can't be broken but then she would ask me 'would you let him cum inside you?'.
After a few weeks of planning, ut was go-time. I went round to her place and at first, it was a little bit awkward but after a few drinks, it all happened before I knew it my friend's husband was inside of me.
He was amazing at giving oral sex (one of the best I've had) and he got me out of my own head in minutes and had me cumming like crazy. Before I knew it I forgot my friend was even there watching us and just enjoyed the whole thing.
She Asked Me Back Again & The Fantasy Evolved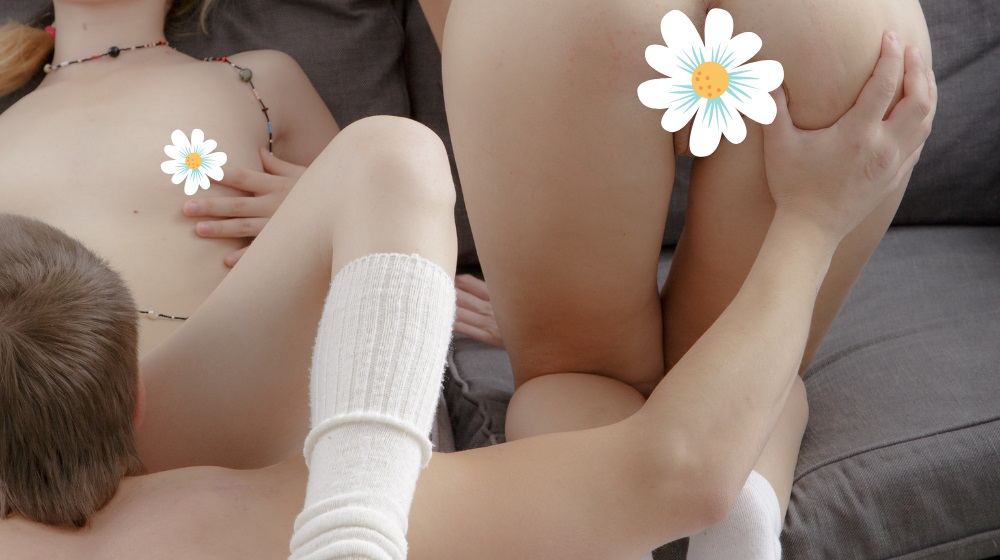 After I first fucked her husband none of us could believe quite how well it went. My friend got off tremendously to the sounds of her husband having sex with another woman, her husband loved every minute of it and I was totally satisfied and really turned on by the whole thing. I thought I wouldn't hear from her for a little while, thinking they needed to cool off but the very next day she asked me back again.
This time she wanted to be in handcuffs, restrained all while I sucked and then fucked her man right in front of her. I was a little worried that it would be awkward, she is a good friend of mine after all but she agreed she would do everything to make it comfortable and I agreed under the pretense that it was just sex and we all just got on with it.
Just like the first time I went to their house and my friend put on a movie and before I knew it, we were all getting frisky under the blanket. I was turned on instantly, there was no awkwardness and I was giving her husband a blowjob, as she sat on the other side of him. To tease her I kept pulling his cock out of my mouth and showing her how hard he was and how it was all for me and her hand slid into her panties as I blew him.
I then got on top of him and rode him while she was next to us, she was the ultimate third wheel. As I rode him I felt her hand feel his cock going into my pussy and she knew how wet I was which was really hot.
Being A Cuckcake Can Be Unhealthy But I Love it!
Since then we have played so many times together, you would think it being your friend would make it harder but it was actually easier to relax. They love hearing about the couples I have fun with and then getting to play with me too. We are still good friends and outside of the bedroom, we have carried on as normal.
Sometimes we let my friend join in on the fun and other times we just make her watch or listen and we even do things I know she doesn't do just so I can hear his moans and feel her aroused jealousy. I am a big tease and that's just all part of it for me.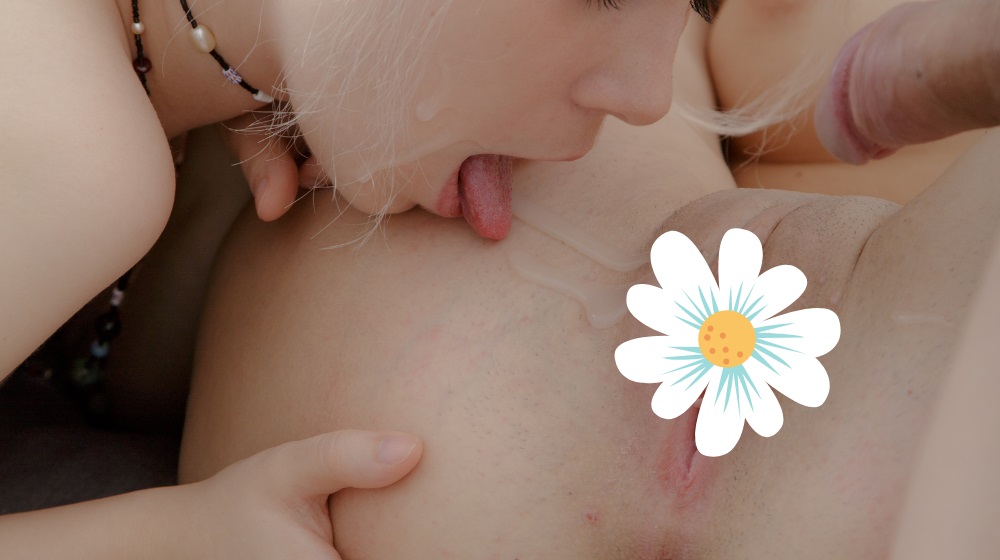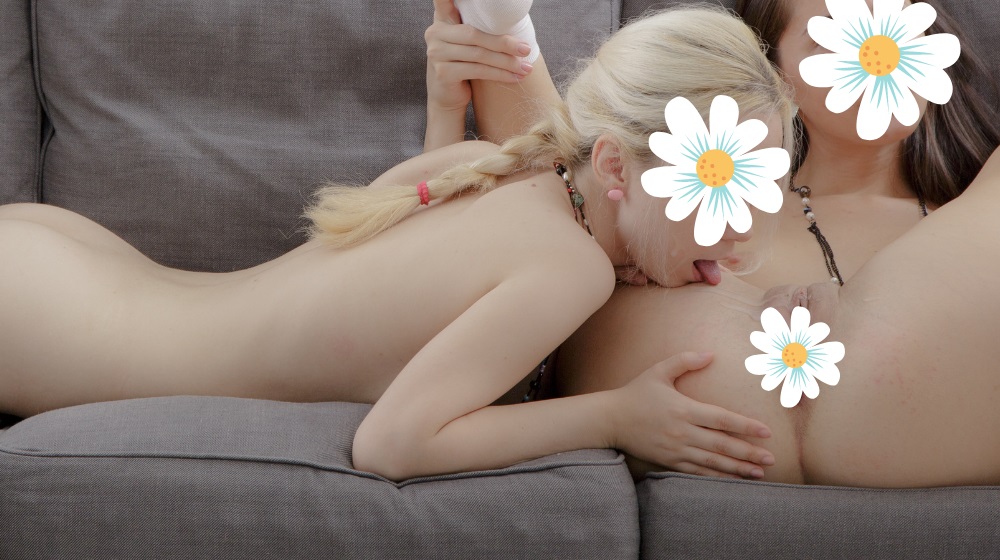 Since I discovered this kink I am actually having more good sex than I ever do in a relationship. I can't see myself ever not being a cuckcake or wanting to play with couples and husbands, it's just too good and I can't see why more women wouldn't want to do it. You get all the perks of sex without any of the downsides, you are the star, the main character if you will and it's amazing.
Yes, there can be a few negative such as the potential of ruining relationships, the awkwardness at times, and the couples that actually just want a threesome which is not what cuckolding is about. You also run the risk of falling for someone you are playing with or having them fall for you but I am very careful and clear about that so as of today that hasn't happened to me yet.
Looking For Another Couple
I said before that I like to enjoy all different kinds of people but playing with a couple like my friend has been the best and I am looking for other couples like them that I can play with.
I love all things about this kink, I can also do it all, anything they want. I can humiliate, have a cuckold threesome, make them jealous, tease them during sex, just have passionate sex with their hubby while they watch. let them hold their husband's hand as you fuck him like a slut.
I like to have a connection with everyone that I play with but after we get talking I know instantly if they are going to be the couple or husband for me.
I Know Where I Stand As A CuckCake
I will play that I'm trying to steal your man if that's what you want, but once we've come, it's done, I'm here to empower you and complete yours and my fantasy. I can leave and go back to my life, I know exactly what I am and I know how much I change lives and it's powerful. I love being a cuckcake, I am so glad I found this kink because I was made for it.
If you have any questions or need any advice, feel free to ask in the comments down below.