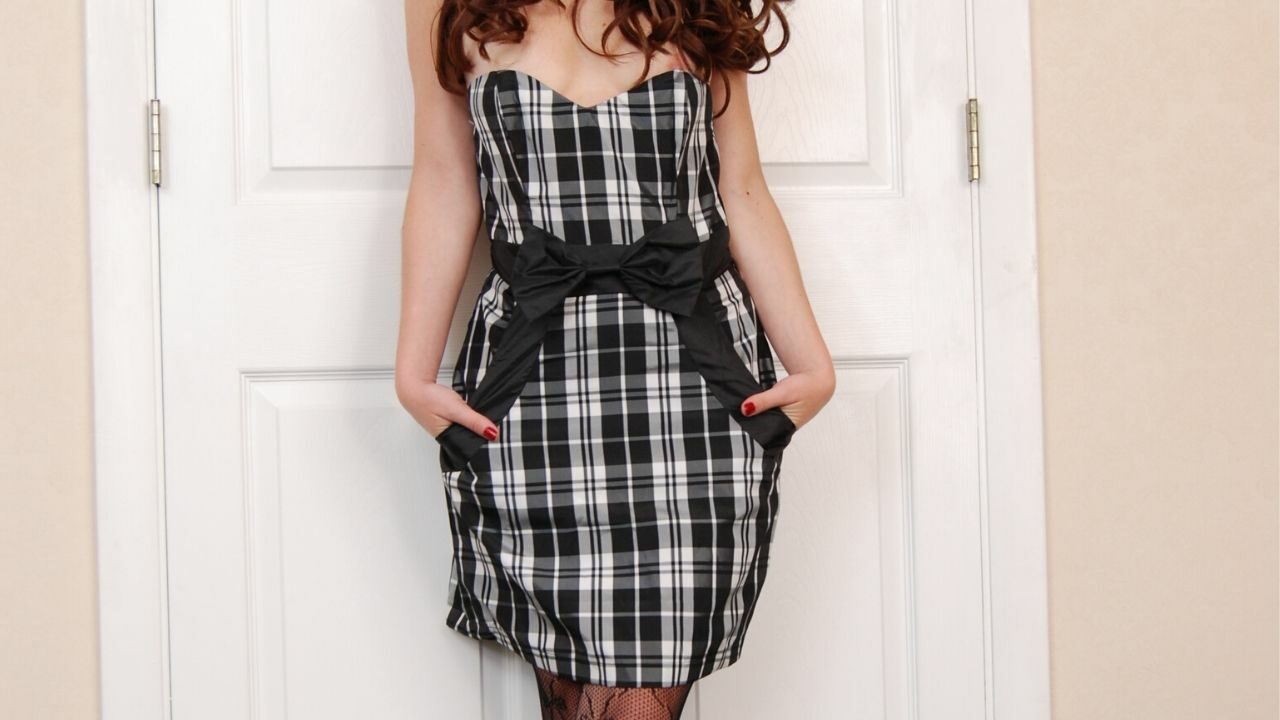 This is a follow up from the lesbian squirt story (part 1) I have been asked by Jess to share my part two of the story, she had emails from lots of you asking to hear what happened next between myself and Molly once she got a boyfriend and I thought I would share it with you all.
If you haven't read part one I urge you to do it, it will give you some insight into who I am, who Molly is and how this whole situation came about.
Quick recap: My name is Molly I am a lesbian who took a straight girl (Taylor) and made her squirt all over my fingers and her dorm room bed. Molly is not a lesbian but enjoys me making her cum. Molly drives me wild and everyone around her loves her, she's so innocent, the perfect student but an absolute freak in the sheets.
Also If you want my most explicit stories with full nudity join bitchtopia, it's filled with my past sexual experiences and my friends, all of which are too naughty for my blog.
---
Taylor Got A Serious Boyfriend
I was slightly jarred when Taylor got a boyfriend, I wouldn't say I had feelings for her but I certainly loved fingering her and making her squirt, the little moans she let out drove me wild and seeing her smile at me in a crowd just made me melt and I knew all of that would stop when she got a boyfriend.
He was a nice guy, a guy she knew who also had the same ambitions as her. He was also popular among everyone, he was loved by his teachers and his friends but I had seen him hooking up with girls at parties. He had no shame groping in public and honestly, this only made him more desirable and more popular.
I still saw Taylor, we hung out at parties and we often studied together in the library but I did miss her sweet pu**y, making her squirt was like a drug to me, I loved seeing her moan and I loved her body and now she had a boyfriend that had all stopped. I knew it would, it was just frustrating.
I was masturbating so much, touching myself when I shouldn't have been touching myself and even hooking up with women I didn't even really like just to get off. Don't get me wrong, I fu**ed some fantastic women in that time but Molly constantly crossed my mind.
---
Taylor Asked Me For A Threesome…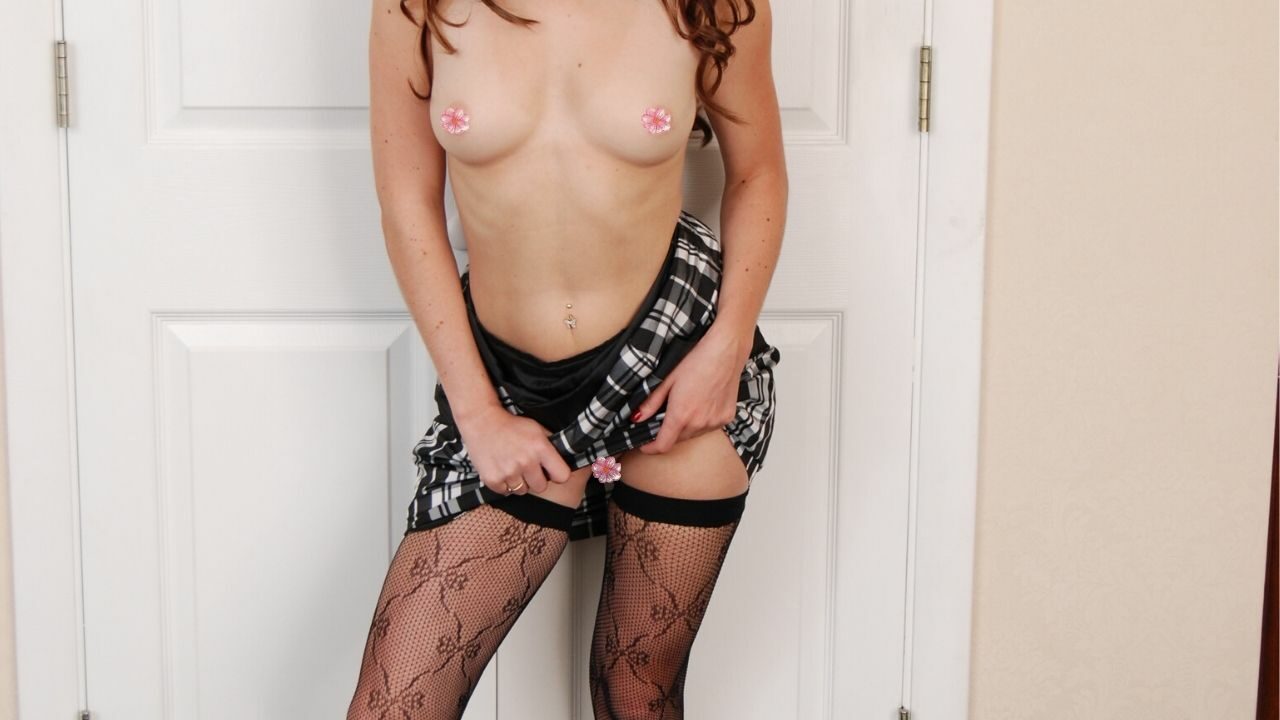 I'll cut to the chase, one afternoon Taylor came up to me like she normally did but this time she had something devilish in her eyes. She took my arm and asked me to come to her dorm room with her, we sat down on her familiar cosy pink bed and we sat cross-legged looking at one another.
I could see her panties from the way she was sitting and it was driving me wild, I just wanted to part her pu**y lips and fu*k her there and then.
The smell of her dorm room and the familiar surroundings were making me so horny, I had had so many orgasms and amazing times in this room. My nipples were poking through my t-shirt and she stole a few glances at them.
She flat out asked me if I wanted a threesome. I was taken aback, I was not expecting that. She asked if I had ever had a threesome before (yes) and if I would be comfortable being with a man (her boyfriend) to which I answered yes and yes.
Taylor clapped her hands together excitedly and told me we could do it tomorrow night right there in her dorm room, she told me we would have a few drinks and just see where the night took us. I agreed and told her I wouldn't be late.
---
The Night Of The Threesome…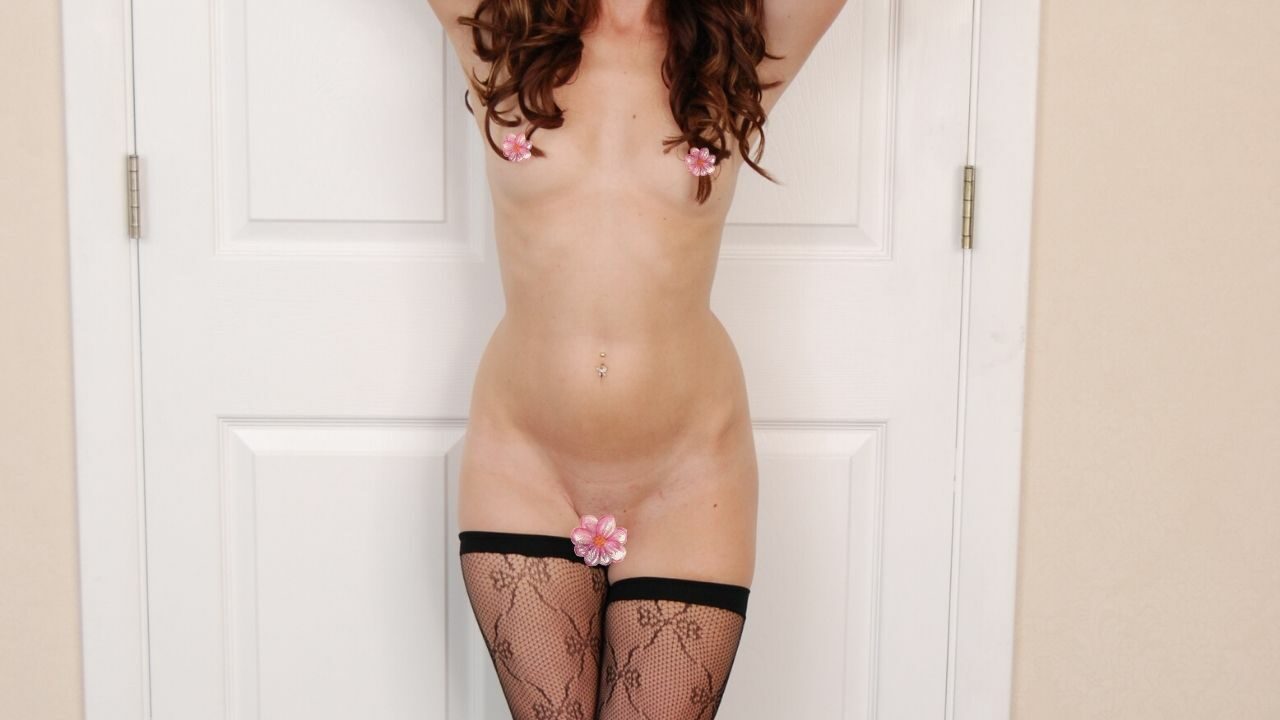 I will admit, I was nervous. I had fu**ed men before, I enjoyed it, I preferred women but I did enjoy men but what made me really nervous was Taylor, I was longing to touch her and it had been a few months since I had done just that.
I wore a tight black dress, my hair was in a ponytail and I made sure I looked good, for both of them. I turned up at Taylor's dorm room 5 minutes late and she opened the door wearing a white and blue cheque shirt and a white mini denim skirt, her blonde hair was down and her boyfriend awkwardly stood next to her bed as she kissed me and invited me in.
Taylor handed me a drink, I don't remember what, and I sipped it nervously. Both Molly and her boyfriend had obviously had a few drinks before I got there but we were all in good spirits.
I could see the outline of Taylor's breasts through her shirt and her nipples were puffy and resting behind the soft material.
Taylor sat on her bed, I sat down next to her and her boyfriend stood with his drink in hand talking to us from a standing position. It didn't take long for someone to make a move, Taylor moved her hand up my leg and kissed me, so passionately, I was so aroused and knowing her boyfriend was watching was making me even wetter.
She flicked her tongue around mine and I moved my hand to the back of her head, gripping her hair firmly. The kissing went from soft and sweet to quick and passionate and before long I was trying to unbutton her shirt with my fingers whilst she moved her small slim fingers to my pu**y.
Before I could even touch her breasts, she pulled away and asked her boyfriend to come and sit down next to her. I could visibly see his erect co*k through his shorts as he sat down next to Taylor. She turned her body and kissed him as she kissed me and I just sat there watching, I was so turned on. I was so desperate to see her pu**y and ass once more that I pulled up her skirt whilst she made out with her boyfriend, her pink panties were so cute and made me smile.
Before I could do anything to her, he moved his hand around her back and slid his finger up and down the outside of her panties. He applied gentle pressure as he just moved his finger up and down and she moaned as he did so.
---
Taylor Called Me Over…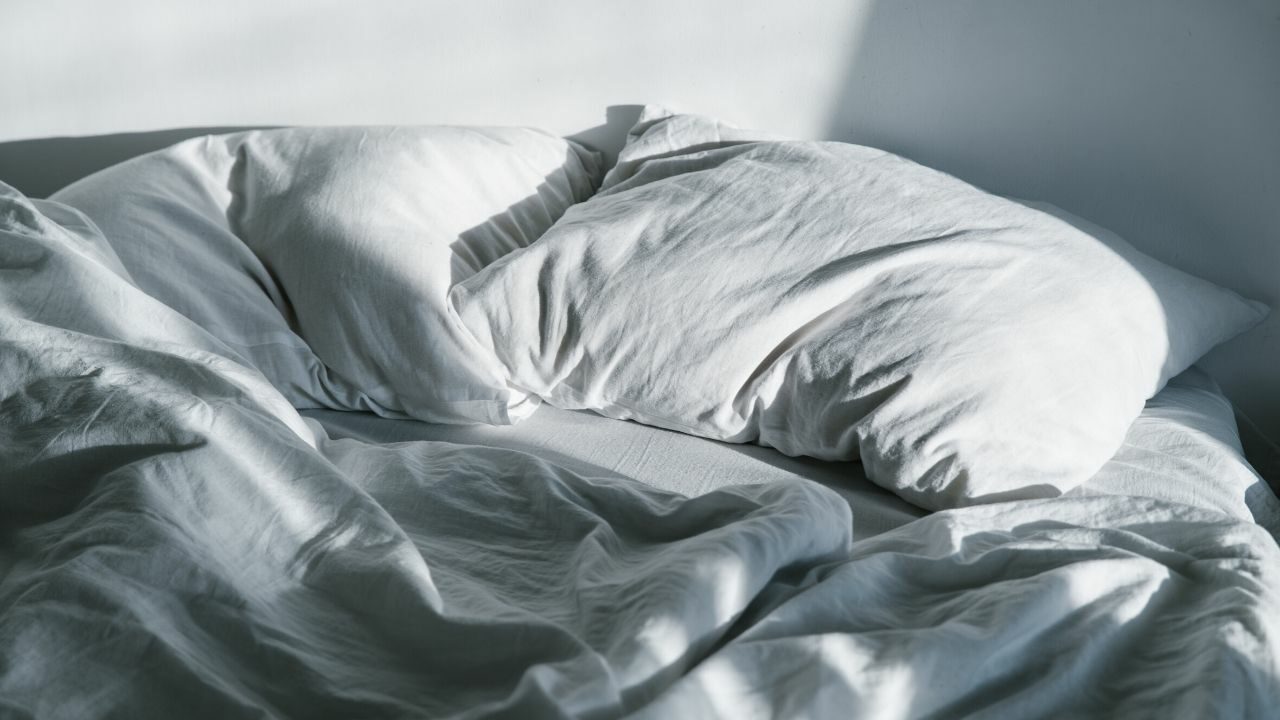 Taylor moved from his lips just like she did to me and she beckoned me over to her, she had us both in the palm of her hand, she was totally hypnotizing us.
She told her boyfriend to enjoy this as she lay flat, her head resting on his lap and her legs facing me, she smiled at me and told me she missed me. I pulled her legs apart, pulled down her pink panties and marvelled at her shaved pu**y. It was glistening with her juices, I moved my face to her pu**y and kissed it. I took it all in, the smell, the shape, the way it glistened and how good it felt under my fingers, this could be the last time I ever did touch it.
As I parted her pu**y lips and began playing with her, she shifted and pulled out her boyfriend's c*ck. It was a nice size, slightly larger than average, she took it in her mouth, leaning up slightly on her elbows and he moaned and moved his head back as he played with her tits and she sucked his co*k with such enthusiasm. This made just want to make her moan even louder, so I thrust my fingers deep into her and she struggled then with giving him a blowjob, she had to just enjoy what I was doing to her.
When his blowjob stopped and he composed himself he moved to where I was and smiled at me, pulling me up from her pu**y he then kissed me and grabbed my tit, he pulled my dress up and over my head, leaving me completely naked.
He then moved Taylor's legs and wrapped them around his waist, gently edging his penis inside of her. I moved up to where her head was and sat down next to her, with my knees parted up against my chin. He thrust into Taylor, slow sharp movements and she groaned and he obviously hit her G-spot and made her feel amazing.
I couldn't help but touch myself, I gently slid my fingers inside of myself and played with my clit as I watched on. I also helped Taylor to remove her shirt, leaving her with just her white denim skirt up around her waist.
Taylor moved her fingers to my pussy and she inserted two as he continued to fu*k her. It felt amazing to be touched by Taylor again, I pinched my nipples as she slid in and out of me. We were all moaning so much.
He pulled out of Taylor and crawled up to kiss her, moving her hand from my pu**y as he did so and inserting his own fingers into me. He kept on kissing her as he gently slid his fingers in and out of me, he then looked up and told me he wanted to fu*k me. It was such a turn on because I didn't expect him to be so dominating.
I moved my slim nude body so that I was now laying next to Taylor, he moved from her to between my legs and Taylor just lay there watching, pinching at her tits as she did so.
He parted my legs and slid his co*k inside of me. It felt so amazing, he groaned halfway in telling me that I was so tight that he was struggling to get himself totally in. He thrust slowly, slowly building up to a nice rhythm and it did feel amazing. Taylor was loving this as she got to her knees and started sucking on my tits and making out with me, we were so passionate, I moved my fingers to her soaking wet pu**y as he continued to fu*ck me.
The Accidental Creampie…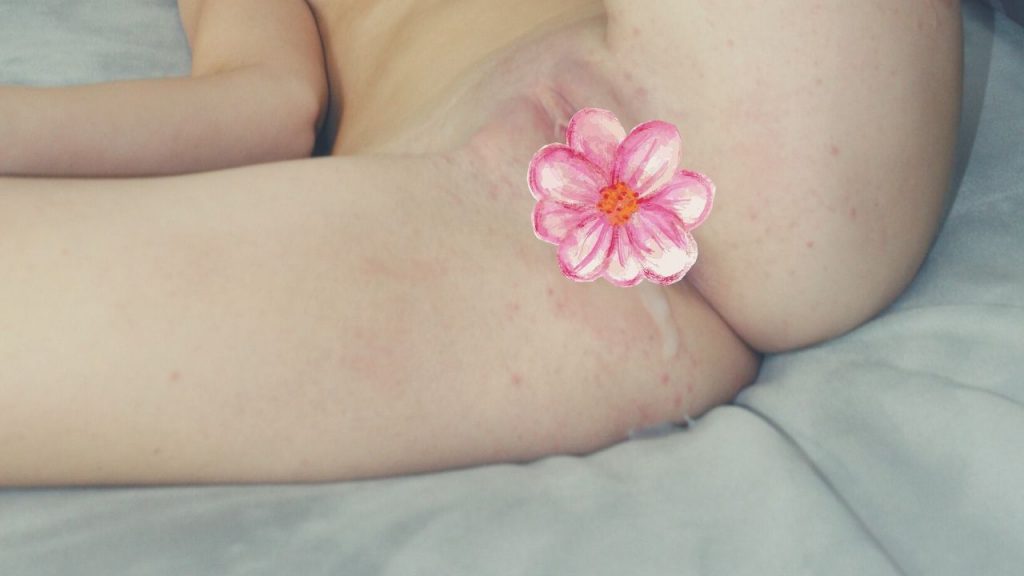 Myself and Taylor were so entwined with one another, I was finger fu*king her so hard, she was letting her juices run down my fingers and I was loving being fu*ked by a man. The room was lit by candlelight and everything was so erotic.
I told her boyfriend to fu*k me harder as I thrust deeper into Taylor's pussy and played with her clit with my thumb, she was on the verge of an insane orgasm and so was I. He thrust deeper and quicker into me before telling me that he needed to cum, I told him no and continued fu*king, Taylor. His pleas became desperate as he thrust into me, stimulating my G-spot as he did, with that he went to pull out of me and I pulled him back in with my legs and that's when he came inside of me. He accidentally creampied inside of me, He was panting and in shock and so was I.
I kind of stopped finger fu*king Taylor and she groaned as I did so, I sat up and inspected my now cum filled pu**y, but at that moment I just didn't care, I smiled at him and continued touching Taylor. He left the room to go clean and I moved back down to Taylor's pu**y with my mouth, I could feel his cum running down my thigh, along with my own cum.
Taylor was shaking and trembling with every touch, she was about to cum. Her boyfriend walked back in the room, he had washed the cum from his co*k and he sat back down next to us. He watched in awe as I brought Taylor to a squirting orgasm, her juices flowed down my fingers and soaked through her sheets.
He looked on in total shock, as Taylor came down from her orgasm and I moved from her pu**y he asked me how I did that and I just winked at him. Taylor came round and sat up, smiling at us both. She told her boyfriend that Taylor hadn't cum yet (me) and that it wasn't fair he smiled and lay flat on his back, Taylor hopped onto of him and started riding him, her perfect C-cup breasts bouncing up and down in perfect rhythm. I sat back, watched and began fingering myself, playing with my clit and thrusting my fingers deep inside of myself.
It wasn't long until I came, my cum dripped out of my pu**y and they both watched as I brought myself to orgasm. I lay down flat and Taylor lay down next to me, her boyfriend lay still next to her. We all kind of cuddled and stroked one another before I decided it was time for me to leave. I kissed Taylor passionately, desperately wanting to take her with me, I then kissed her boyfriend and told him if he ever wanted to watch me make Taylor cum like that again he just had to let me know.
I left them both there, laying on her pink bed, covered in cum and pu**y juices. I knew Taylor would want more again, you don't just cum like that and forget about it.
Thank you so much for reading, I really hope you enjoyed my sex story.
Molly <3