It's a kink that not everyone understands. It can often be met with eye rolls, faces of pure shock, wide eyes, and a complete inability to understand why. I didn't realize that I had this kink until I had an accidental pregnancy scare with an ex-boyfriend of mine and the rush and confused feelings made me turn to the internet where I realized that I shared something in common with a very interesting and kinky pool of people.
Now, before I get into the how's and why's I want it to be known that this kind of thing doesn't just happen to me. Threesomes aren't a part of my daily life, when I do have them they are planned and well thought out, spontaneous threesomes aren't something I have ever participated in.
My boyfriend and I have always had fun with other people, when we started our relationship we were in our early twenties and both lived in different states and decided to date but not hold each other back. We then moved in together and from that point, we kept the rules, stuff was still open, but we decided to play together and keep the openness but do it together.
It's all we've known for our whole relationship, so it isn't mind-blowing for us to have someone new in the bedroom, in fact it's quite normal so now you know that when I tell you that what happened was one of the hottest things to ever happen to me you best believe me.
My pussy is still recovering while I write this and I thought writing it down would be a great way to process it and remember the fun for years to come.
I Have A Breeding Kink
I used to think that it was uncommon to have a craving for being impregnated but actually I have since realized there are lots of us out there who enjoy the breeding kink, whole communities of people in fact who get off on breeding.
Any guy I get with casually, I always make them get tested so we can go straight to unprotected sex, even though I'm on birth control at the minute, I still imagine I'm not and act like it's going to get me pregnant and actually there's always a risk because birth control isn't 100% effective.
My man knows all about this kink. All he has to do is start stroking my belly in a cute way and I'll jump his bones. We play around with him impregnating me and he has learned how to make me cum with his words and a few thrusts of his cock. I love the act of my fertile pussy being all used up and filled with cum, warm cum coating my womb as I am degraded and treated like a sex toy used for breeding purposes only.
He Tied Me Up And Bred Me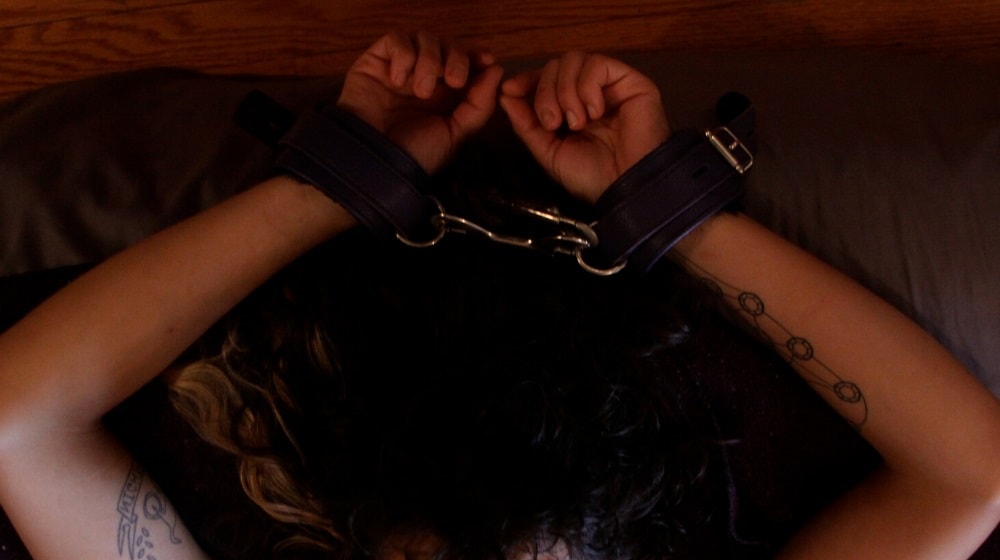 This one time, one boyfriend and I were playing alone. He blindfolded me and tied me face down so that my ass was in the air. He then switched between his cock and a dildo that had a cum squirt feature and he bred me, he then on the edge of his own orgasm, made me beg for his cum, he spanked my ass while he used me up to get his out and into me. Filling my stomach with his seed and creampieing my tight pussy.
He came so hard I felt it pulsating its way into me, and once he was done he then started with the dildo again and made me beg for the fake cum inside of it, then after that, he went in for round two. My pussy was all used up and filled with so much cum.
I saw the universe and all the stars that night, I have never come so hard. I got up hours later and my legs were still shaking from so much pleasure.
Planting The Seed
My boyfriend saw the effect having his cock and a fake cock breeding me had on me. We then played with the idea of doing it in real life. He asked if I'd like to be bred with another guy and him, not just a threesome but a breeding threesome where my slutty cunt hole is used and filled up by two horny and fertile guys.
This is probably my biggest sexual fantasy, when I masturbate I'd say I think about this happening 95% of the time. We had played with one of his friends before, so he reached out to him and asked him if he wanted to try something new.
He shared the idea, explained the kink with his friend and he was down and surprisingly he knew loads about it and was into it too which was a huge relief because it meant he knew what he was doing and I knew I could go far with him and not have to reserve myself.
Being Bred By My Boyfriend and His Friend
I wanted to be tied up again, blindfolded and I wanted them to just take turns cumming in my whore purse. Degrading me by just using me, making me beg for their cum, and letting their seed play sperm wars inside of me.
I wanted them to ignore me, chill watch tv and once they can cum again come and use me. I wanted them to really try and get me pregnant, try and cum so much that it beat my birth control pill and impregnates me. I was also ovulating on the date they organized it for so I was going to be extra horny and with an even higher chance of getting pregnant.
My boyfriend set this all up for me and before long it was time to finally try out my breeding kink with two guys and it was better than I could have ever expected.
Side note: We have a few friends we play with, they are not part of our normal friend group, they are part of our kink friend group, so I'd already had sex with this friend and we were already really comfortable with one another.
He turned up promptly, I was already in place, my heart was racing, my pussy was so fucking wet and ready for them both, I was completely naked, face down with an eye mask on and tied up. I didn't have to move for them to get off, they could just use me however they pleased. My legs were restrained and spread apart and my hands were above my head tied together with rope, so I could move them around, but not too much and the room was only lit by candlelight.
He Entered The Room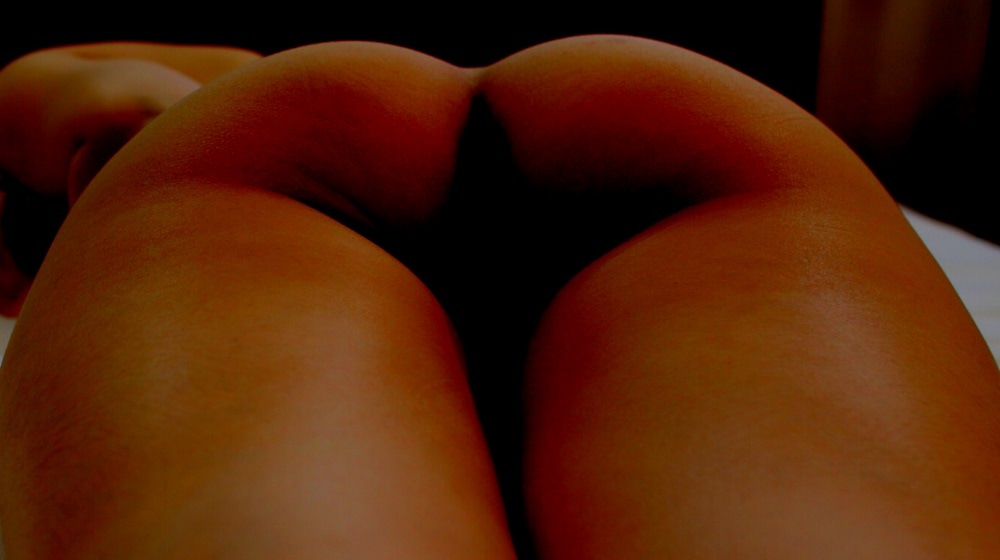 I heard them enter the room and right away his friend said 'wow' and got on the bed and started kissing my body making his way down to my ass and pussy. He started licking, sucking, and kissing everything down there. He remarked on how wet I was too which made me feel so slutty and sexy.
He pushed his unprotected cock inside of my wet cunt and took his turn on me while my boyfriend watched, I started begging for his cum and he told me 'not yet', he then switched with my boyfriend, he took his turn, they were making me beg for cum and all you could hear was the sounds of my wet pussy and my moans and pleas for a load of cum inside of me.
They switched around again and my boyfriend loosened my hand restraints so his friend could put me in doggy style. He fucked me hard and rough and all I wanted was his cum, he asked if I was ready for his load, I squealed 'yes!' and I felt his load spray, He pulled out and his load dripped out of my bred pussy and then my boyfriend put himself inside of my cum filled hole and pushed his friends cum even deeper inside me.
My boyfriend then came inside me, using me up and making sure my pussy was now nice and creamy. I don't know which one of them would be the father, both used me and bred me. They left the room and I trembled with pleasure as their cum dripped down my thighs. They left me covered in cum, in doggy style in restraints while they went to get cleaned up and have a drink.
I undid one of the restraints, lay on my back and started masturbating, and checked how much cum was inside me. I made myself cum while they were gone which was against the rules but I just couldn't resist. I came so hard and now my cum and there's was all mixed together in a pool beneath me.
It Was Time For Round Two
About 30 minutes went by and they came back, I lay there my mind racing with excitement. My boyfriend undid my restraints and was content with me laying on my back. I don't know who went first, I was so lost in the pleasure that I was just a wet, horny mess being fucked by two cocks who wanted to breed me. I had no idea if they had it in them, but they both fucked me senselessly, grabbing my breasts, one would fuck my cum soaked pussy while the other was in my mouth, and then they would switch.
I could taste the cum on their cocks from the last round, something that I never thought of, but really turned me on. They used my body like their own personal fuck toy, I was screaming with pleasure and they both made me cum so hard without even trying. I was such a slut for them, responding to their every touch and begging for my pussy to be creampied and when they did cum inside of me I would thank them endlessly, begging for more, screaming for them to continue breeding me until milk spilled from my tits.
I Got Used Up
My boyfriend came first this time and his friend, went straight in after he was done filling me with his cum. There was no break for my poor creamy pussy and the orgasms we were all having were getting more intense compared to round one. His friend pinned my feet behind my head and fucked me deep and hard pushing my bf's cum even deeper, my boyfriend watched as his queen and usually his cute girlfriend got filled up and bred once again.
After round two I thought that would be it, surely they had no more energy left after such a railing?
They went away again and I thought about being done, my pussy sore and completely filled, the bed was covered in cum, sweat, and my squirt and juices. But to my surprise after ten minutes his friend came back in alone and went for another round with me without my boyfriend.
It wasn't the plan, but fuck it was hot, he talked dirty to me, talked about all the cum inside me, and fucked every last bit of sense out of me, I had taken all his cum so he didn't have the urge to ejaculate so he just kept fucking me, hard, fast and deep.
They Didn't Beat My Pill (Yet)
We joked that they couldn't get me pregnant and we've talked about doing it again. I was thinking that with so much cum inside of me, my pill surely would have been side passed but it hasn't happened. When we do it again I think it's going to be even harder for my body to keep me from getting pregnant because my body just wants to be bred and feel that cum working its magic inside of me.
This all happened only last week and my pussy is still a little sore, but I'd do it again tomorrow if I could. I can't wait to do it again. If I do, I will post inside of the membership as I can really let my inhibitions go in there.
Some Fantasies Shouldn't Come True
I remember once a friend told me that some sexual fantasies should remain fantasies and I agreed, but this fantasy coming true was the best thing to happen to me in my sex life. I have had amazing sex, amazing orgasms, threesomes galore but this breeding fantasy coming true was something I will never forget.
I think it's rare that something like this happens so fluidly and I'm so lucky that I could experience it.