My husband is pretty hot and I am not ashamed to say that he takes after his father. His mom and dad had him when they were 18 so they are still pretty young, plus his dad really looks after himself, my husband has a 'dad bod' (which I love), but his dad has worked out his whole life and is really attractive and in incredible shape.
A few months ago, all I thought about my husband's father was that he looked great and was a real catch, all of us thought the same but then a few things happened and it's changed absolutely everything.
My husband and I are in our 30's, we have been married for 3 years and both of our families get along great. We live in a great neighborhood and were really happy until I found out that my hot father-in-law is more hung than my hubby. I read this story and I felt it was time that I shared my truth somewhere, so let's get into it.
I Got To Nudist Beaches To Sunbathe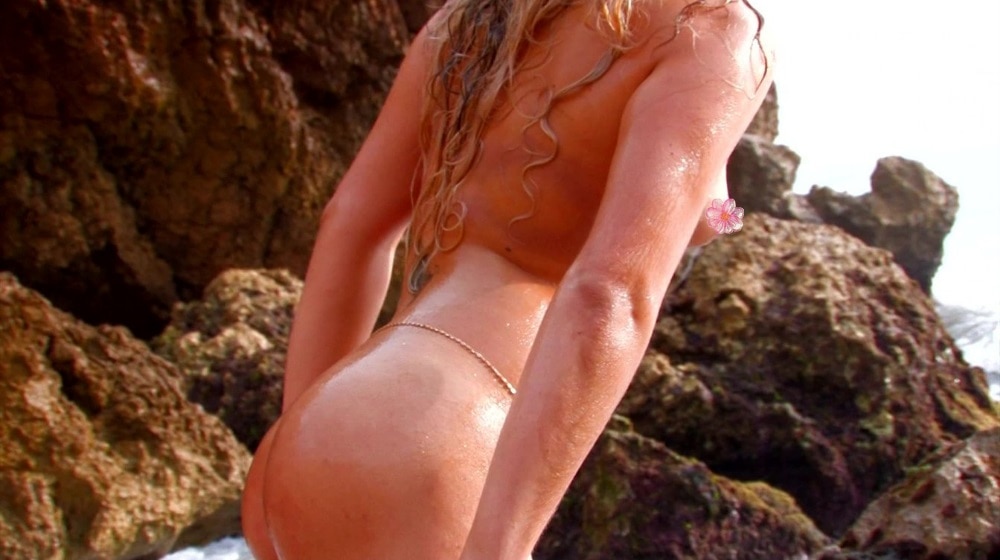 This is how it all started.
I like to go to nudist beaches so I can sunbathe naked and get a full body tan, it's also really nice to be outside, naked in the sun, and take nice naked swims in the sea to cool off. My husband sometimes comes with me but sometimes he will be working or just not in the mood to spend the day at the beach. I am a real sun lover and I can tolerate the heat a lot more than he can and so I do spend more time down there alone than he does.
I always feel safe, I see regulars when I go and I enjoy being alone in the sunshine with the sun on my body. I've done this on my own as part of my routine almost every week of summer since moving near to a nudist beach (going on two years now).
This hasn't been a problem and I have never knowingly seen someone I actually knew in real life, but that's probably because I usually have my head in a book or my eyes shut while resting.
As much as I do it for a sense of freedom and some 'me' time, I do also find myself going home from time to time and wanting to really fuck my husband. I guess it's something to do with just being so openly naked, if I am already feeling frisky it just exaggerates those feelings. My husband gets excited at this and will often text me dirty things when I am out to get me in the mood and it always works. Anyway, that's another story! My father-in-laws cock is the real issue here…
I Saw My Husbands Fathers Cock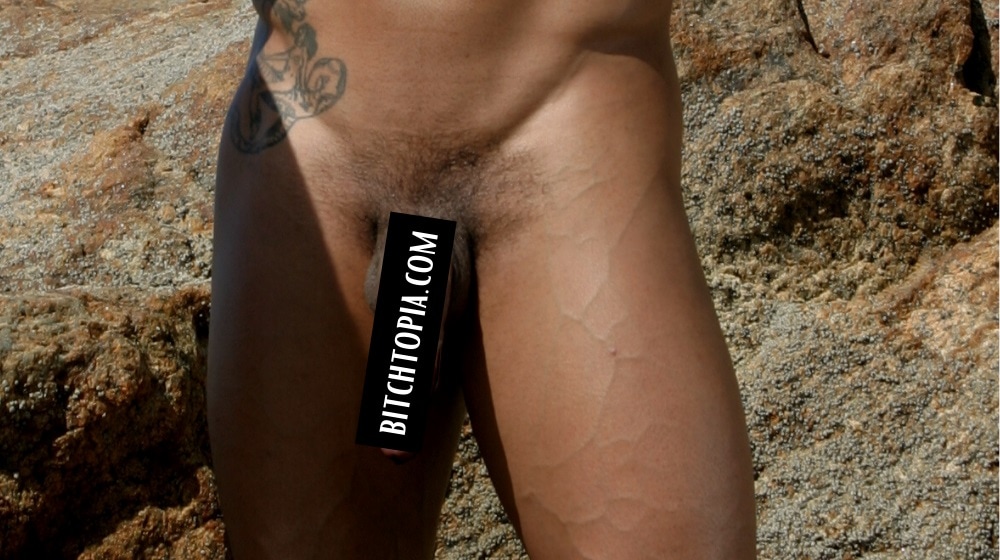 It started as a normal day. It was a Sunday, my husband was still sleeping and was seeing friends that morning and so I packed a little bag and headed down to the nudist beach to catch the morning's rays whilst it was still quiet. I didn't plan on spending more than a couple of hours there, I knew it was going to be a really busy day.
I was laying down reading a book that I was heavily invested in when I heard a familiar voice. I continued reading when I heard the voice again. I put my book down and sat up and about 10 feet in front of me was my father-in-law, he hadn't noticed me, but he was completely naked on the phone, bulge and all. He was walking really slow and his cock slapped softly against his legs with each step he took.
I froze at first, I panicked and got my towel, but then I realized he hadn't noticed me and had a second to just look at his body. I didn't know what to do but he had the most photographic big cock I'd ever seen and his body was even better than I originally thought it was.
He suddenly turned my way and I saw the flicker of recognition cross his face. He froze before smiling and waving at me, his cock moving as he waved, it was far bigger than my husband's. I waved back nervously, my entire naked body and on show to him and I saw as he stared at my breasts, and then his gaze flicked between my legs. I watched as his big cock seemed to harden a little. He put his fingers to his lips in the 'shh' motion and winked at me before walking off still talking on the phone. I sat there in complete shock, watching his toned buttocks and legs as he walked down the beach, the morning sun glinting off of him.
I wondered if he had seen me here before, he looked like a natural at naturism. That look he gave my body, was the look of a man who was impressed and turned on, he looked as if he wanted to fuck me. His son was my husband and now he knew what I looked like naked and shamefully I liked that.
I Know It's Wrong, But I Can't Get It Out Of My Head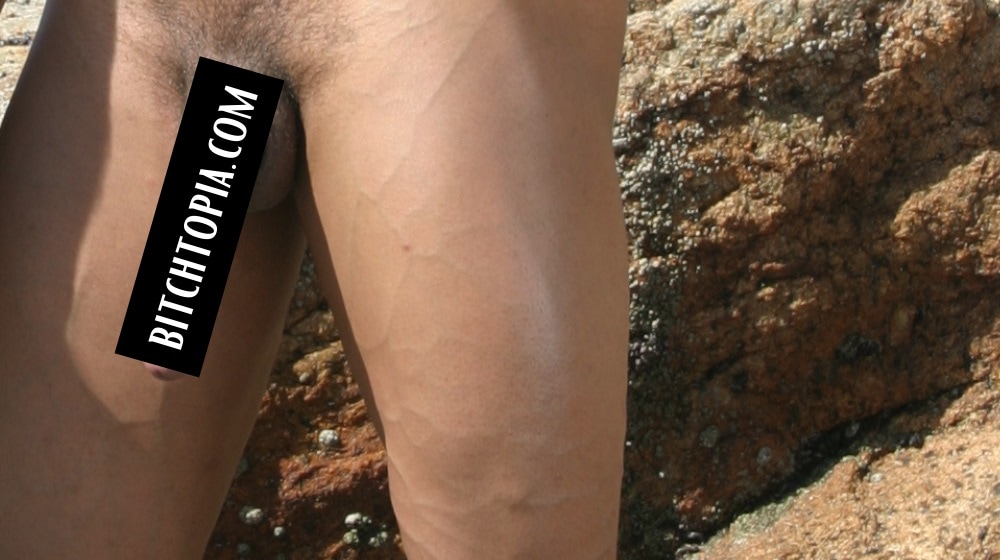 I got my stuff after a few minutes of watching him walking down the beach and I left. The problem was I can't get him out of my head. The way he looked at me and how sexy he looked made me wet on the beach, wetter when I got in my car and I have probably masturbated over him every day since. As soon as I got home I climbed back into bed with my husband and fucked him so hard, he asked me what had turned me on so much and I just told him nothing, that I was just horny but it wasn't the truth, it was his dad that had made me feel this way.
It makes me feel weird writing this and I'd be mortified if my husband ever found out about this, but I just need to share it. I don't know why I feel this way but I think the feeling is mutual between us and I have even started going to the beach every Sunday morning and I have started seeing him more often. We always just wave to one another and never talk but he always makes sure to look at my body and I have noticed him hard whenever he looks at me.
I'm More Attracted To Him Than My Husband
My husband is hot and I love him more than anyone, but right now I'm so much more attracted to his dad, it's not just the big cock (even though that is a big part of it), I'm not sure I'd even know what to do with it, but it was his body and confidence and it's made the things he used to do even hotter.
I can't help but sit and fantasize about him and imagine what he would be like in bed. I feel as if he would worship my body, focusing on my pussy and making sure I came again and again. From the way, he looks at me it's as if he is thinking the same thing and I try to telepathically tell him that I would make sure his cock had never felt better than when he was fucking me.
I Now Get Wet When I'm Around Him
I can't help myself. Whenever I now see my father-in-law whether that's at the beach or with the rest of the family I can't help but get turned on, my mind wanders and all I can think about is his big cock and how I want him to treat me in the bedroom. I get so lost in my fantasies that sometimes I find myself having to go to the bathroom to rub myself and compose myself.
My husband and I have never had so much sex and it's all because of how turned I am over his dad. My husband can never know this and I am trying so hard not to act on my impulses, I just needed somewhere to vent and put all of my emotions.
Disclosure:
Don't come at me, I know it's weird, probably wrong. I felt like a creep writing this, I was going to submit to the membership but figured I would do that if things do go further but fuck I can't get him out of my head. I hope I'll never act on my emotions, but every time I see him we flirt a little more, especially if we've had a drink. He winks at me, glances at me and he has even brushed up against me which sent shivers flying around my body.
If you have any advice for me please let me know below.