Having sex in the wild/with nature is one of those things that just drive me wild. I don't know what it is about being with nature during sex that makes it so much better for me, I just love it.
I love going into my suburban backyard in my bikini and getting topless for my fiance on webcam or even getting a little frisky it just doesn't help when you have a very nosey neighbour.
---
Touching Myself On Webcam Outside
My favorite thing to do is to take my laptop outside, lay down on the grass in my backyard and talk to my fiance. If things get sexual then I let them get sexual. He travels for work a lot so we don't get a lot of time together so we have to get clever with how we get off.
I would first remove my bikini top whilst sunbathing exposing my breasts to my fiance and then setting my laptop down so that he could see my entire body. It would drive him wild and it would often end with me running back inside with my laptop to get myself off through webcam with my fiance.
On one particular day that I was outside talking to my fiance, I had my laptop resting on my knees as I sat back on my sun lounger, I was feeling particularly frisky and began pulling out my tanned breasts from my shirt, my nipples being exposed and my breasts spilling out over my shirt.
I was smiling at my fiance through my webcam when I looked up to see my neighbour in his window looking down at me, me, my first reaction was to cover myself up but as I went to pull up my top a devilish smile flashed across my face and I just left my top exactly as it was. I was looking at the screen but kept on looking up at him, he knew I could see him but he just stood looking at me. He was fairly older than me and he had a wife and three kids. The kids were nightmares, all they did was run around the neighbourhood and fight with one another all day and his wife was just as bad, she never scolded them and constantly embarrassed him in front of people.
He didn't seem embarrassed that I could see him watching me, he just stood there. I decided I wanted to give a show so I put my laptop at the end of my sun lounger so that my fiance could see my whole body and I slipped my hand inside my shorts. I gently played with my clit and my fiance and neighbour couldn't stop watching me. My fiance in his hotel room took out his co*k and began touching himself too, I could hear him telling me how naughty I was doing this outside.
My neighbour just watched me and I could tell he was loving it.
After a few minutes of this, I decided to head inside, I wanted to leave him wanting more of my body. I stood up, picked up my laptop and went inside. I never told my fiance what I was doing but I knew soon enough he would find out.
Having Outdoor Sex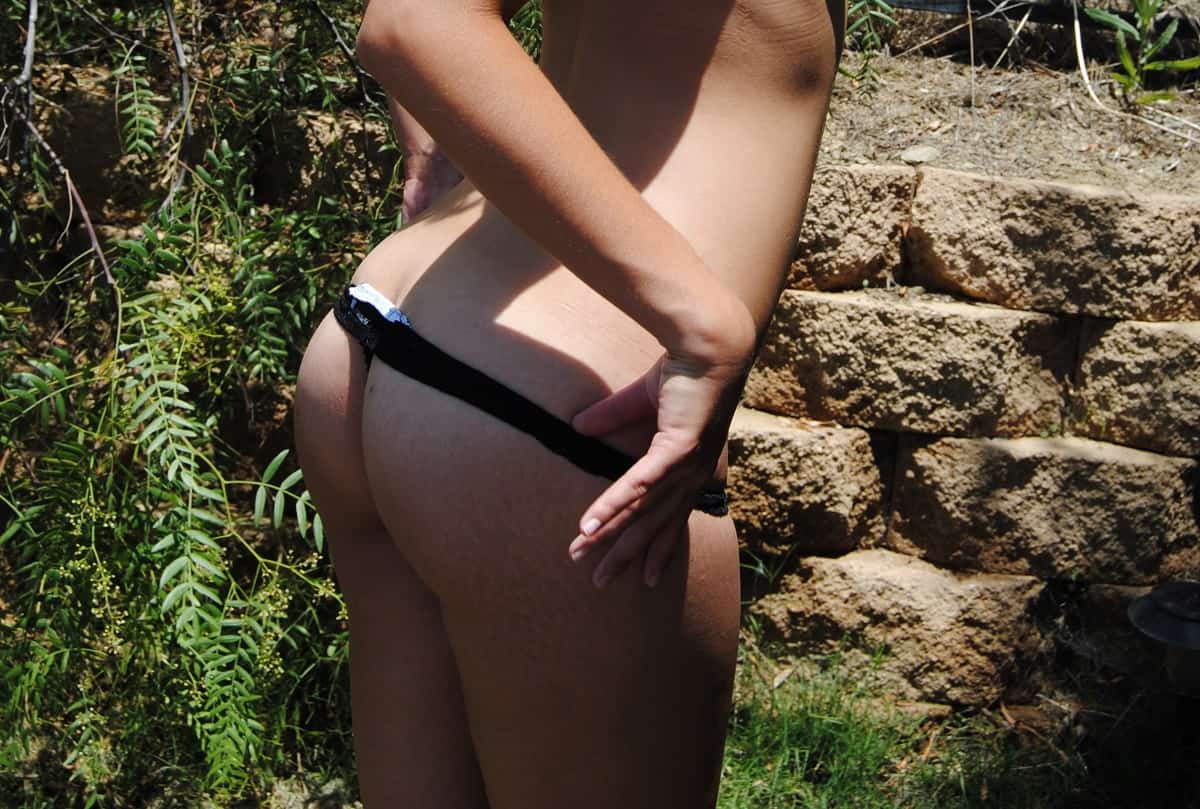 My fiance was home from his work trip and we had spent the weekend exploring each other's bodies, we had some insane sex. As soon as he walked in from his trip we basically ripped each other's clothes off and fu*ked right there. I always forget how big his co*k is as it slips into my tight wet pu**y.
Over the weekend we had so many orgasms between us that we thought it would be nice to relax in the garden. I was wearing a new small bikini and my fiance in his swimming shorts, we relaxed on our sun loungers and the thought of my neighbour flicked into my head. I turned my head to see if he was in his window and he wasn't.
I touched my fiance's hand and ran my fingers up and down his arm and he did the same back but moving his fingers across my breasts and it sent shivers down my spine when he ran his fingers across my nipple.
He turned to smile at me, he told me to take my bikini top off so I did. I lay there with my breasts totally out and he smiled turning his head back to the sky. I turned mine up to my neighbour's window and sure enough there he was watching us, I smiled at him and he just kept on looking at me.
I ran my hand along my fiance's stomach and down towards his co*k, brushing over it with my hand. He chuckled as I did it, he told me I had run him dry this weekend but he could always squeeze more out if I wanted to go to the bedroom with him. I shook my head and told him I wanted to stay exactly where I was.
I grabbed his co*k through his shorts and he was already hard, he kept his eyes shut as I got onto my knees and pulled out his c*ck. I was between his legs as I lowered my head down and began blowing him. I moved my eyes to look up at the neighbour's window and he was still there but this time it looked as though he was touching himself, his hand moving but out of view. I deep throated my fiance's co*k, spluttering as I did so and he was loving it.
My fiance's co*k was sopping wet with my spit, I was really going to town on his shaft and the head of his penis. He grabbed my head telling me to slow down or he will cum in my mouth.
I looked up again at the window and my neighbour was still stood there, now his mouth was slightly open and his hand was moving quickly out of view. I straddled my fiance, moving my bikini bottoms to one side and sliding down on top of him, slowly thrusting up and down. I put my arms around his head and used my body to slide up and down his co*k.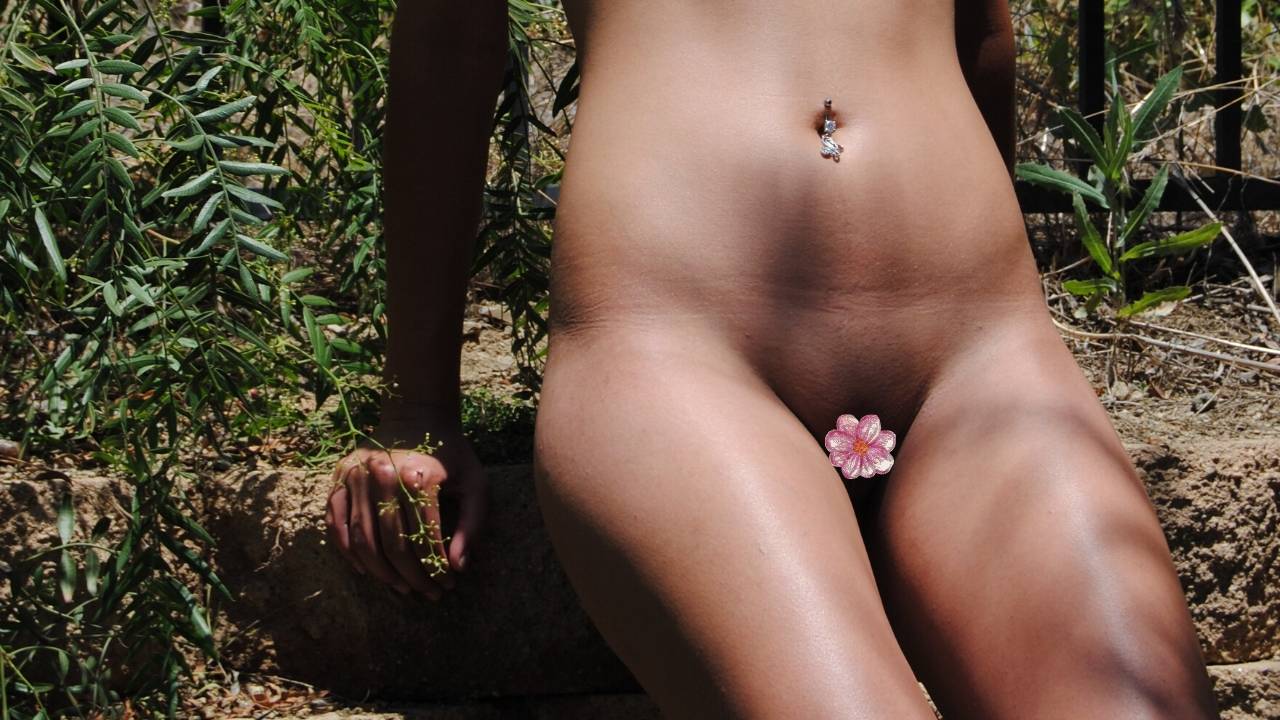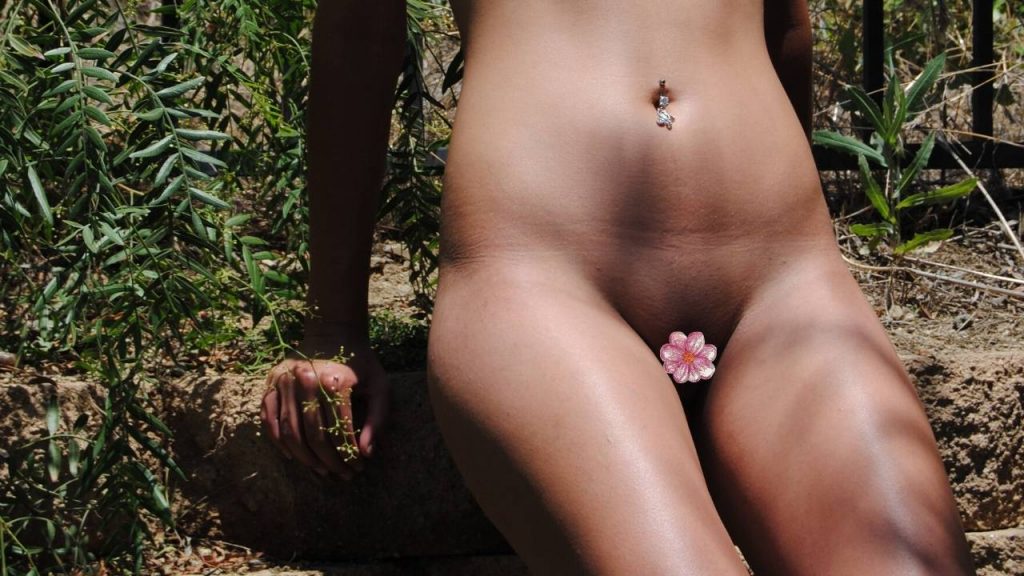 He grabbed at my breasts that were erect from the cool breeze, he moved his lips to my nipple and licked at it whilst I bounced up and down getting faster and faster.
I moved my gaze to the window and kept eye contact with my neighbour, I got faster and faster and started audibly moaning, my fiance had slipped his finger into my ass and the feeling was sensational.
My boyfriend began to cum inside of me and I still kept on bouncing up and down, I then got onto my back on the sun lounger and my fiance put his face down to my pu**y and gently licked at my clit. The smell of freshly cut grass filling my nostrils.
He licked at my clit and pushed two fingers inside of me, I was soaking wet. I kept on looking up at our neighbour who was once again moving his hand quickly up and down his own c*ck.
I could feel an orgasm building up inside of me and before I knew it I was cumming all over my fiance's fingers. It felt amazing. I lay there, my legs spread for some time, when I opened my eyes again he had gone from the window.
---
After that whenever I saw my neighbor he avoided eye contact with me and never met my gaze, however whenever I was outside sunbathing he appeared at the window and I always made sure to give him a show.
If you enjoyed this come and join my VIP area for erotica, videos, and submitted pictures.