I was a young guy, just starting out in my career, just moved to the big city and I will still establishing myself amongst my new peers.
I was never one to go out clubbing, I preferred getting drunk and gaming all night long with my friends but my new friends from work had invited me out and I knew how important it was to show enthusiasm if I wanted to get anywhere in this job.
Clubbing in the big city was alien to me, the bright lights, the party-goers you would never see again, the huge clubs and the vast amount of people you see. But it was nothing that I couldn't handle, I was going to take this night out in my stride.
We all drank before leaving my friends apartment and made our way from club to club, it was great apart from the fact that I kept on running into the same type of woman, I wasn't there to have sex with anyone I just wanted to get talking to someone new and interesting.
The night was still young as we made our way to the best club in the city, we queued outside for ages waiting to be let inside. We were all so excited when we finally got inside that we headed straight to the bar and then got dancing on the dancefloor. My friends and I were vibing, talking and just generally have a good time before she caught my eye.
I Saw Her From Across The Dancefloor
She was dancing with her girlfriends, her hair halfway down her back, her skirt so short she might aswell not have been wearing one.
I could also see she wasn't wearing a bra under her small white shirt, she was gorgeous and had the most amazing smile. I then caught her eye and she stopped her conversation to look at me, I was so intrigued by her. She had the most beautiful dark skin and her eyes was gleaming under the club lights.
I kept stealing looks at her and she kept on stealing looks at me and before long I built up the courage to make my way over to her and introduce myself.
Her friends didn't like me interrupting them but I didn't care, this woman was outstanding and I need to know her name. We got talking at the bar and shared a few drinks together before she told me that she actually hated clubs, I told her that she wouldn't believe me but I did too. I asked her if she wanted to go and get some food and she said yes. We both left our friend groups behind as we searched for a fast food joint that was filled with drunk club goers.
We sat and ate for a while before I asked her if she wanted to come back to mine, a bold move I know but I just wanted to get to know her better.
….
We got to my tiny apartment and she sat straight on the bed, plumping up the cushions behind her and making herself comfy on my smaller than average double bed.
I couldn't resist her, she was so captivating, I hung on to her every word like a puppy and tried to steal glances at her body without her noticing. The way she was sitting allowed me to see a little up her skirt and I am sure she knew. As the night went on we got closer and before I knew it we were making out on my bed.
Making Out On My Bed
We were laying side by side as I slowly moved my hand up her body and onto her breasts. Her nipples were rock hard and pushing through her white shirt, begging for me to play with them.
She was grinding herself onto my leg and before I knew it she was on top of me and removing her white shirt, still kissing me and sending my mind racing with her every move. Her nipples were dark but small, her breasts a handful but small.
Her hair made its way down her back and as I made out with her I ran my hands down her back and could feel her hair under my fingertips. She was something else.
As she straddled me her skirt begann riding up her legs and began exposing her panties, black and tiny they were. I looked at her pussy tucked neatly inside the black panties and she must have felt my eagerness as my boner grew even bigger inside my pants.
She asked me if I wanted to touch it, I nodded, she then stood up on my bed and pulled her black panties down her legs and over her feet. Tossing them to one side and then straddling me once again. Her pussy was amazing, the best I had ever seen. Her dark skin just emphasized how beautiful it was, completely hairless and tidy. She began touching her clit ontop of me, I was so horny and this was just putting me over the edge.
Her clit was swollen, her pussy glistening from how wet she was. Her long fingernails gently rubbing across her clit and then moving her own fingers to her dark nipples to stimulate them.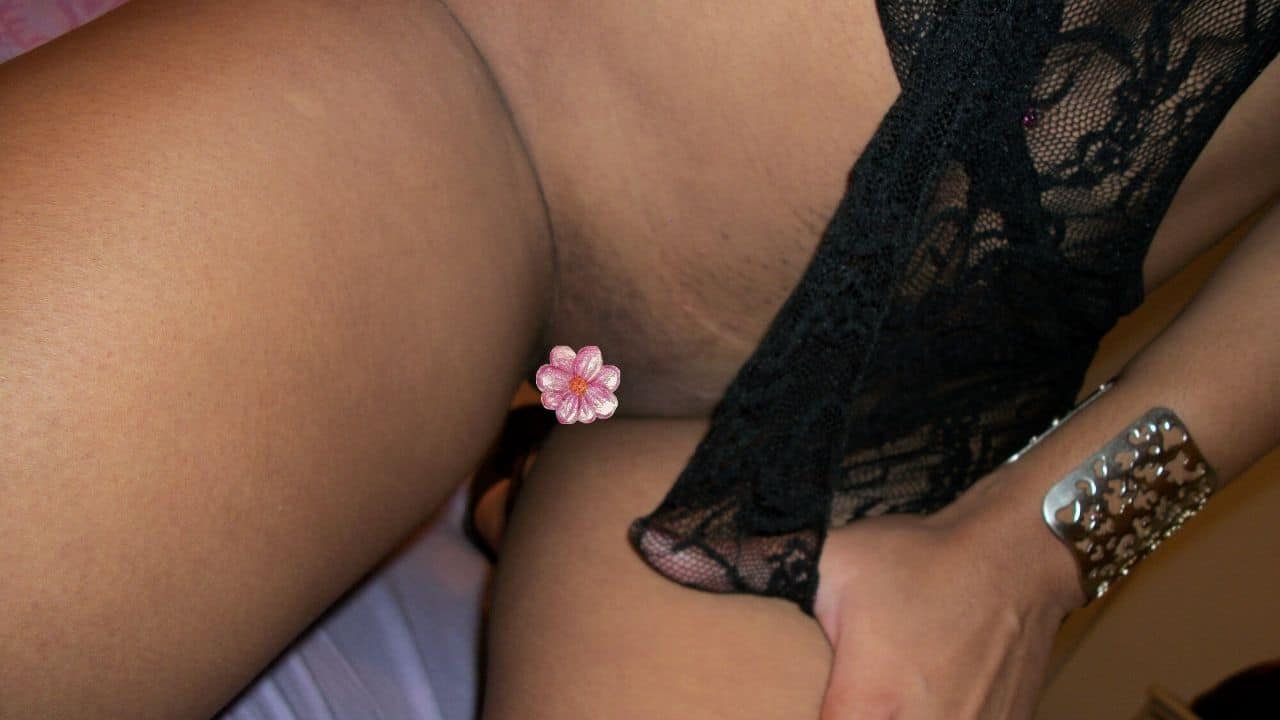 She then moved herself down to my cock and unleashed it from my tight pants. She gasped and got straight to it.
Pushing my cock deep into her mouth, maintaining jaw-dropping eye contact with me as she took my entire cock down her throat and back out again. She used her hand to stimulate my cock whilst she lick the head and then she would insert it all the way down her throat again, up and down, gently bobbing her head and then looking up at me to make sure I was enjoying it.
Seeing Her On My Cock Was Mind-Blowing
She then got onto all fours and moved her ass around as if to tease me and hurry me up at the same time.
Seeing her on all fours on my bed is an image I will never forget, her pussy and ass spread open for me, glistening and inviting me to push myself deep inside of them.
Her pussy dark but pink when she spread her lips and her ass puckered and tight, I was spoilt for choice. I chose to enter her pussy first, I gently pushed myself inside of her and gasped at how tight she was, I could feel her pussy walls enclosing my cock, every nerve ending was being stimulated and I could barely move because of how good it felt.
I began to gently thrust into her and she moaned and grabbed at her nipples as I did so. She began thrusting with me, moving her ass in a way I couldn't describe. She pushed her body back onto my cock, taking it all in to her tight warm hole.
I began thrusting faster inside of her, holding her small waist with my hands and pushing my entire cock inside of her, revelling in the sounds of her moans and the way she felt on my cock.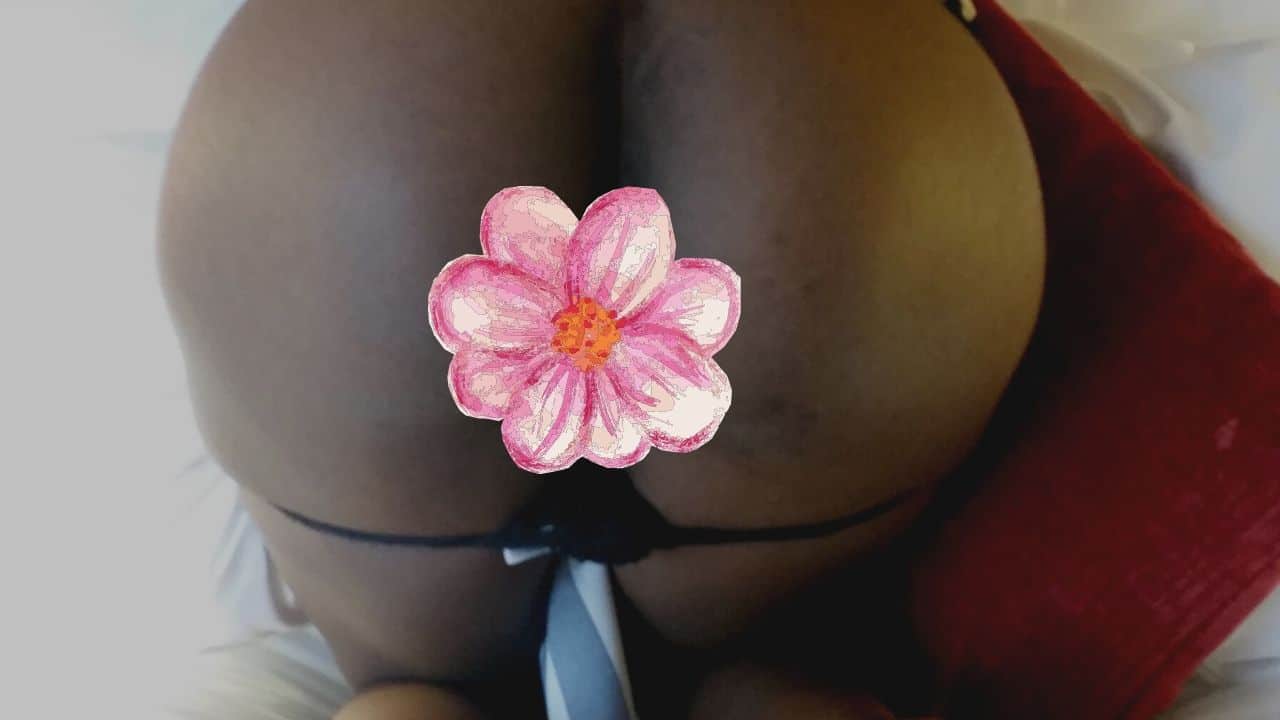 She told me to stop and go in her ass, I told her I would cum if I did that and she turned to me and said so would she. This woman was getting better by the second. I pushed my finger inside of her pussy and then to her ass to make sure it was wet and then moved my cock inside of her, her ass was so tight and I had to go slow to make sure I could fit my whole self inside of her.
She did the same thing as she did with her pussy, she began rocking back on my cock, pushing me deeper inside of her.
I began to thrust, her ass so tight I could barely breathe from the pleasure of it. She told me to keep the same rhythm and to keep going, I almost blew my load there and then, she was astonishing and knew exactly what she wanted. I thrust faster and harder, the sound of her ass slapping against me echoing through my apartment, her moans disturbing every neighbor and my bed slamming against the wall making me public enemy number 1 but I didn't care.
She began moaning out in pleasure, real deep moans of passion and she began to cum whilst I was inside of her ass. My cock began to be coated in her white fluid and she began to shake as I kept on thrusting in and out of her, my cock throbbing at the sight of it. I got quicker and quicker, grabbing her arms behind her back and pushing my cock so deep until I began to cum, deep overwhelming waves of pleasure made their way through my entire body as I filled her tight ass with my hot load of cum.
With each thrust, my cum mixed with hers on my cock and we both screamed out in utter pleasure.
We both collapsed next to one another and fell asleep, the next morning bleary-eyed, slightly hungover and still in the same place we fell asleep we made conversation and went for breakfast. She was astonishing and I knew I wanted to see her again.
Update: If you enjoyed this story and want more just like it with even more in-depth detail that is just too explicit for my public blog, come and join us inside my VIP area.