I have been very stressed lately and neglecting my own body has been one of the biggest signs that I am being consumed by the stress. Reading all of the new stories flooding into our private group has been turning me on so much and editing them all has been another level of horny but then when I was having time to myself and I just wasn't have the urge to masturbate which is so strange for me.
One evening I decided enough was enough and I needed to just get down to it and have a sweet release, I wanted to make it special for myself (is that weird? Does anyone else do that?) and thought I would try a bullet vibrator that I had kept at the bottom of my sex toy pile. I had a relaxing bath filled with lots of soapy bubbles, lit one of my favorite candles and read some erotic stories, and then decided to give this bullet vibrator a try.
It's a simple sex toy, it doesn't possess any difficult operation, it uses a push-button control to turn it on so it is easy to operate and it isn't out there and flashy, it is just simple and does what it says on the box. You can use it in water (ideal for solo bathtime masturbation sessions) and you can carry it around inside your handbag. It's a small vibrator but it is so powerful, I am still in awe of it.
This is the bullet vibrator I used:
Price checked: If you want to try it too you can pick up this bullet vibrator here. I priced checked it on the October 1, 2023.
I was wearing a skirt, I parted my freshly shaved soft legs and slipped the vibrator between my labia. I didn't know how strong it was going to be so I turned it on before it touched my clit and a bolt of pleasure washed through me. I started to relax and inched the vibrator closer to my clit that was now begging to be touched by this small sex toy.
I relaxed the vibrator onto my clit and closed my eyes, enjoying the strong vibrations as they rippled through my body and made my pussy throb in pleasure, my juices soaking the bed beneath me.
Feeling just how strong this small bullet vibrator actually was on my clit was a huge shock, I didn't expect it to be so powerful. I pinched at my nipples as I let the vibrations consume me. I was in heaven, my mind racing with erotic images and my body beginning to sweat from all of the excitement. I could feel my orgasm building from within me, I knew it was going to be intense so I tried to delay it as much as possible, teasing my clit by removing the vibrator just as I was about to cum. It's so difficult to keep removing the vibrator but so worth it in the end.
My orgasm was coming thick and fast I couldn't resist the temptation for much longer, I had to let myself cum. I allowed it to happen and my orgasm was unforgettable, it made my entire body seize up, I was panting and moaning. My orgasm forced its way out and made my pussy feel like it had erupted with pleasure. I was in utter ecstasy, the sheets soaked beneath me and I fell asleep for what felt like hours after one of the most amazing orgasms I had ever felt.
After I woke up and got dressed it got me thinking, this bullet vibrator would be amazing to use during sex, especially if you have trouble with g-spot orgasms and prefer clitoral stimulation. It's small enough to hold against your clit and would mean sex could bring you both an insane amount of pleasure.
I Tried This Vibrator Again: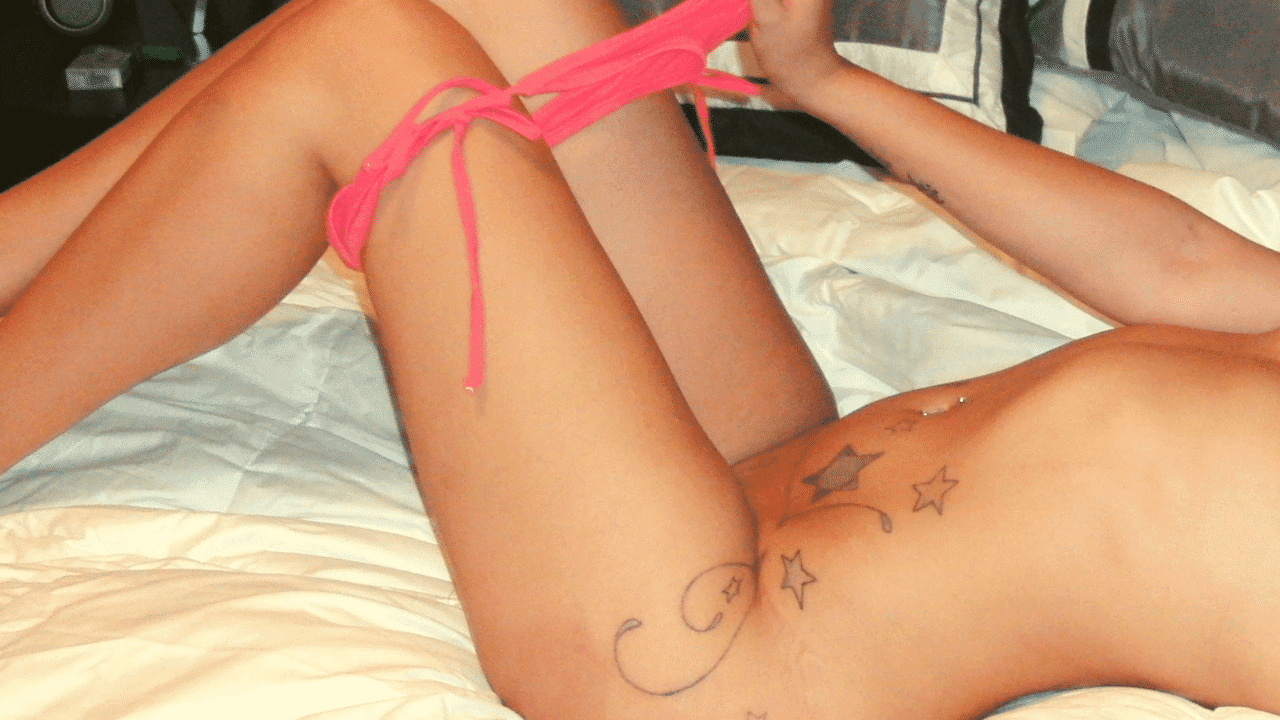 I was still feeling horny that evening, I had recovered from my orgasm and decided to give it another try, for research purposes.
This time I decided to read some erotica whilst masturbating, I knew this would get me really riled up for my orgasm, it makes me so horny and really turns me on so I turned on my bullet vibrator and held it on my clit whilst I read some of my favorite sultry sexy stories.
My orgasm was ready to erupt from within me in under just a minute but I held it in for as long as I could, holding it inside of me as I got hornier and wetter. The story I was reading suddenly reached a climax and I couldn't hold my orgasm in any longer and began to cum, my orgasm was just as powerful and intense as my one from earlier. My sheets were soaked once again and my pussy was spilling over with my cum.
I still can't believe that something so small could have given me such a strong orgasm, I had read all of the reviews which stated how good it was but I had to try it for myself and it's safe to say they were all right about the little thing.
The Best Things About This Bullet Vibrator
It's small meaning it's compact and so easy to travel with. You can keep it inside of your purse, your bedside drawer or even your pocket and it's small enough to not alert any suspicion and take anywhere with you.
It can come into the tub with you as it is waterproof. If being in the tub or even the shower is where you prefer to masturbate then you're safe with this bullet.
It has won a few awards, it has so many incredible reviews and none of them is wrong. This bullet vibrator is so underrated and needs to be inside of everyone's bedside drawer.
It doesn't have to just be a solo sex toy, you can also use it with your partner. Use it on his cock, on your clit, during sex, during foreplay, just get creative and enjoy a huge amount of spice in the bedroom from such a small sex toy.
Jess <3