Today we have a man in his early twenties telling us all about an erotic event that happened to him. He has never done anything like this before so he is nervous for me to publish this. Let him know what you think in the comments below or by sending in your thoughts.
Jess xoxo
*If you want filthy submissions like this one along with NSFW extreme pictures, check out my members-only VIP area, it's filled with people like you who enjoy the naughtier things in life.
---
Hi everyone, I am excited to finally share this story with the world. I know Jess has loyal readers and when I came across her site and sent her a message I was intrigued and delighted to find that she wanted to hear my story and allow me to share it. So, let me begin…
This happened a few years ago now but it's still as fresh as ever in my mind. I was in college, new to the world of being a little more independent, my jawline had finally arisen from the depths of my round face, my body although thin was in good shape, my acne had cleared up and I had a new confidence about me, ready to embark on a new adventure.
I loved college, I loved my course and I loved meeting all of the new people. I made friends quite quickly, a group of us were all pretty like-minded and not incredibly great with women. It is actually quite funny how terrible we all were at engaging with the other sex, we just didn't know how to act natural or how to woo them.
As the months went on, we found our feet and a few of us even hooked up with some college girls, myself included. She was the same age as me, blonde and fucked me because she thought I was funny. We fucked in my dorm room, we didn't get naked, she just pulled down her panties and lifted up her skirt, I pulled my shorts down and let my penis hang out, she got on top of me, her pussy was wet, I could feel it as she began to ease my cock inside of me, just the tip went in before she stopped me and told me to get a condom.
It wasn't very passionate, it was just fucking. She slid onto my cock and began riding me, her pussy walls gripping my cock, her breasts bouncing in my face. I tried not to look at her and focus on something else but unfortunately, my cock couldn't take it, it needed to cum.
I came and she got off my dick, kissed me, pulled up her panties and left and that was that and that is how it went with most of my hookups (the two that I had), we just fucked and that was that.
Christmas Holidays Came
I went home for the holidays, I was excited to have a home-cooked meal for the first time in ages. I could taste it on my tongue as I walked in my front door, my mom had decorated the house, it was warm and smelt of cinnamon, the fire was crackling and I smiled as I shut the front door behind me.
I called out for my mom as I made my way to the kitchen, she was nowhere to be seen. I got to the kitchen and my moms best friend was stood there in a red Christmas jumper and tight black leather trousers, she was stirring something over the stove, she looked up and gasped, running to hug me with a huge smile on her face. It was nice to see her, I dropped my bags and hugged her back.
'Where's Mom?'
'She's had to run some errands on the other side of town she won't be back for ages and ages'
I was disappointed, I was so looking forward to seeing my mom. Her best friend noticed this and told me that we could enjoy the day together. I agreed, I did like this woman and I had known her for a long time, I also knew my mum would be happy that we spent some time together so I figured why not?
I took my bags upstairs, had a quick shower and then went back downstairs to join her. When I came downstairs she smiled at me, she told me that I had grown into a gorgeous man
'How do you keep the college girls off you?'
I smirked, she had a twinkle in her eye. She came closer to me, she smelt amazing. I noticed her breasts straining against her Christmas jumper, she looked great for her age, she wore diamonds that twinkled, she was definitely a sugar momma.
In that instant, my dick decided to make a decision for me, it became hard as she looked at me intently, she held out her hand and led me to the couch. She asked me a couple of questions but all I could think of was seeing her mature sugar momma tits, I wanted her to fuck me but I was scared I was reading the signals wrong.
We sat on the couch and she put her glass down and propped her head up with her hand that was resting against the back f the couch. I sat there, my legs open for comfort, the fire was crackling and my cheeks had turned red from the stark temperature difference from outside.
She traced her finger along my leg, starting at my knee and then slowly reaching my crotch.
'You really have grown haven't you?'
I nodded, she began unbuttoning my pants, my cock was now quivering. She stopped abruptly and apologized
'How silly of me, you wanted to see me didn't you?'
I nodded again, she stood up, she took her hands and lifted up her Christmas jumper, pulling it off her body and throwing it to one side. She stood there in her pink bra, she began unbuttoning her tight black leather trousers, sliding them down her legs and then throwing them to one side. Her panties matched her pink bra, her figure was sensational. She was a sugar momma that obviously visited the gym, despite having two kids of her own she looked amazing.
I sat there in awe of this woman, she walked towards me and told me to unclasp her bra, I did as I was told and her tits fell out of it. I discarded her pretty pink bra and stared at her natural big tits. Her nipples big and erect, she took my hand and squeezed her left breast, they felt amazing.
This sugar momma stood up again and began sliding her panties down, I don't know how I didn't just cum there and then. As she pulled down her panties she revealed a small tuft of hair at the top of her pussy, it was dark as the hair on her head. Seeing her stood in front of the fireplace was so erotic, the only thing she wore now was her diamond rings.
This Sugar Momma Wanted To Show Me Things
It had left my head that this was my moms best friend who I had known for years. She came over to me, totally naked and began undressing me. Removing my shirt and marvelling at the hair on my chest and then pulling down my pants and staying on her knees to inspect my cock. She wrapped her hand around my shaft and told me how big it was.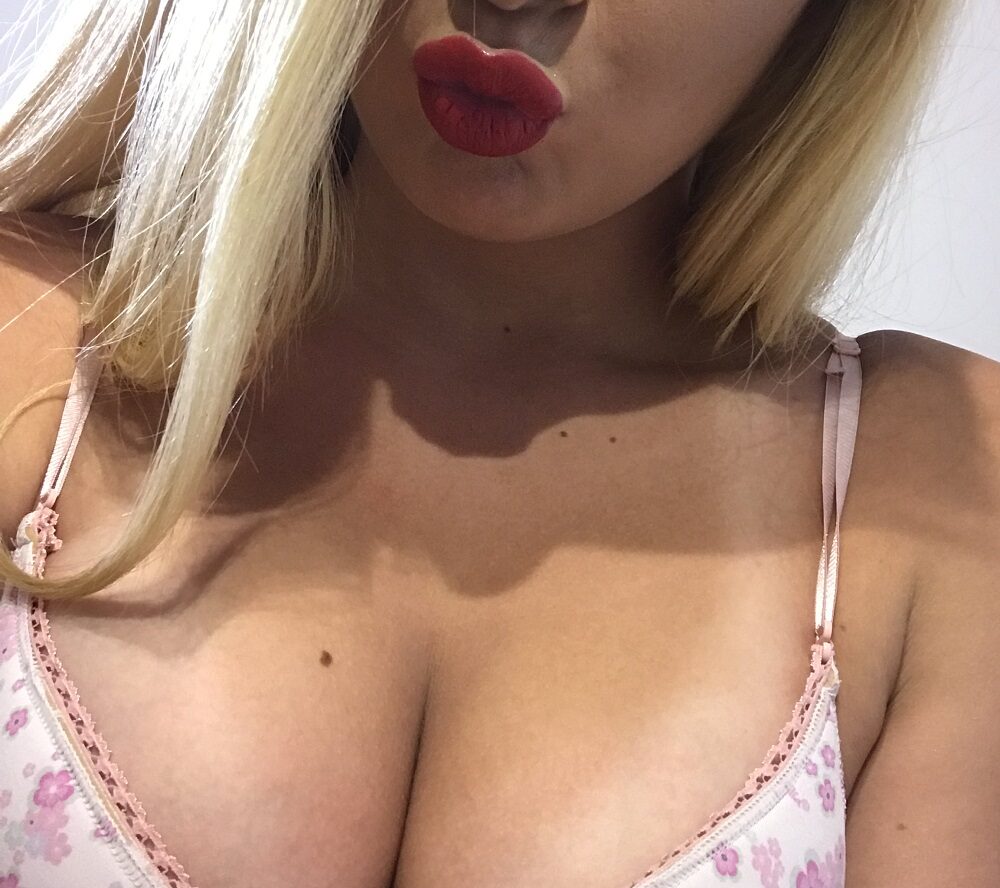 I urged her to be careful because I was going to cum if she touched it too much.
She giggled and pushed my cock into her mouth, looking at me intently. I couldn't help but my moan, pushing my hand through her soft hair. I knew I was going to blow, I kept telling her but she kept on sucking and with that, I began to cum inside her mouth, she swallowed it all before wiping her mouth with the back of her hand. She told me to recover and then she would show me what a real mature woman could do.
It took me a few minutes before my cock was ready to go again, she lay in front of me and played with her pussy, she told me that this is what women liked. She twirled her finger around her clit before sliding two fingers inside of herself, I could see her juices glistening and coating her pussy.
I couldn't take the teasing any more, I wanted in. She got onto all fours, I had never fucked a woman in this position before. The fire crackled as she opened up her pussy to me. I held onto her mature sugar momma hips as I gently slid my cock inside of her, I was sweating from the anticipation. She felt so good, it felt like my cock could just keep filling her up and she moaned out my name as I began thrusting, faster and faster.
After some time she told me to stop and lay on my back. I did as I was told and she straddled me, my quivering cock entered her as she began slowly rocking her hips back and forth, she quietly told me that girls could cum like this, you just had to be patient.
I let her do all of the work, she was really getting off on my cock, I reached my hands out and grabbed at her breasts, they were so soft.
She began shaking, her eyes shut, her thrusts becoming quicker. She told me not to move a muscle that she was going to cum, this felt rivetting, I had never made a woman cum before. Her moans became louder as she began to cum, her pussy twitched as it gripped my cock, sending me into overdrive. Her cum dripped down my shaft as she panted and then opened her eyes smiling. She then began riding me again, just how I liked it, her ass doing most of the work.
I could feel my own orgasm building, I told her I didn't have a condom and she laughed. She kept on riding me before my orgasm came out of nowhere and I had to hold onto her legs to steady myself, I filled her up with my cum and screamed out in pleasure.
She leant down and kissed my neck before thanking me. She gently got off my cock and my cum dripped down her thigh, she disappeared into the shower and I was left on the floor wondering if this had all been some wet dream.
The Christmas Holidays
She came round most days during the winter break and it was as if nothing had happened. She would wink at me from time to time and one night she stayed round and dropped her towel as she went into the guest bedroom, my mom was just out of eyeshot but I saw everything.
I jerked off so many times thinking about her, my mom never suspected a thing about me and the sugar momma (her best friend!). She showed me something I don't think I will ever experience again.