I started reading this blog a year back and always wanted to write something, but never had a crazy enough story that I felt would fit in, however this weekend that changed and I have a story I can now share. I still find it hard to understand that this actually happened to me and it wasn't just some crazy dream. You know the saying: "What happens in Vegas, stays in Vegas?", well, I am breaking that rule slightly by sharing this tale and I can't keep it in a moment longer, this was too good and too exciting not to share.
A Celebratory Weekend
One of our friends just got engaged and so we decided to head out for a big weekend in Vegas where we could all celebrate their good news properly. My wife looked irresistible out with all of our friends, she is on the curvy side and she was wearing an expensive black dress that hugged her figure and made every curve and crease of her body show and I couldn't take my eyes off of her. Her big breasts were spilling out gracefully from her dress the entire night and it was making me so horny.
There was a group of 8 of us and one of my wife's closest friends had decided to come along, but due to work she had to leave really early the next morning so didn't make any arrangements to stay at a hotel. She isn't the most organized type so I think she thought she would be able to book a room when she arrived in Vegas which due to the time of year, was impossible.
Long story short, the night was amazing, we all had so much fun and my wife's friend decided to stay out and call off work the next day, she still didn't have a place to stay so we offered her to crash with us in our hotel room and she agreed gratefully.
Going Back To The Hotel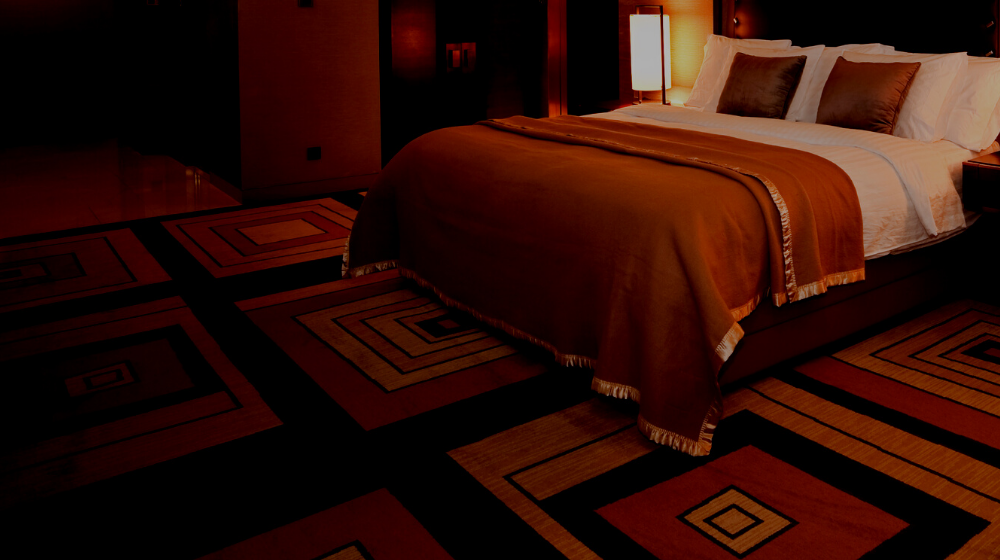 It must have been 3 am when we all headed back to our hotel rooms. My wife and I climbed into the huge bed and our friend into the small single adjacent to us and I turned off the lights. Now, I have to mention that this didn't just come out of nowhere, my wife tends to get a little frisky in hotels, and after a night of drinking and partying I had a feeling she was going to try something with me. She waited a few minutes before she got my cock out and started giving me a handjob and it didn't take long before she started going down on me.
It was pitch black in the room, so at this point, I'm thinking her friend might be asleep, and even if she wasn't I didn't think she would notice what was going on, I wasn't making a noise and the only thing you could hear was the rustling of the sheets.
My wife suddenly gets on top of me, pushes my cock inside of her, and starts going at it, moaning louder and asking me to fuck her harder. I held onto my wife's thick, chubby hips, her rolls sandwiching my fingers as she rode me. I glanced over at my wife's friend and I can see is looking at us, a curious look on her face. My wife turns to her friend and because the beds are so close, whilst I am fucking her she reaches over and grabs her friend's hand, squeezing it tight and that drove me absolutely wild.
Her Friend Began Masturbating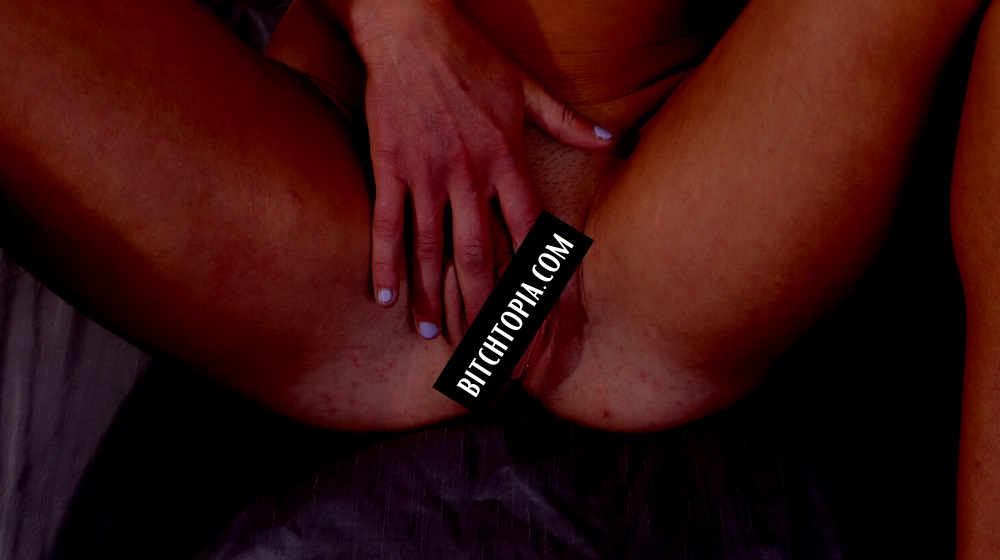 It was like being in a movie. As my wife rode me, her friend was getting naked and to my utter surprise, she was masturbating and moaning all whilst I fucked my wife in cowgirl. My wife was still holding her hand tight and when she came she squeezed her friend's hand hard, making both women moan delightfully. I fondled and grabbed my wife's huge chubby tits, they are like giant melons on her curvy body, and just me feeling them was making my wife moan hard.
I fucked my wife's pussy, it gushed with pussy juices and she took my hand and put it on her friend's naked breasts, they were smaller than my wife's and I was so close to cumming, her nipples were so hard, but due to my position it was hard to keep my hands on her breasts so I moved them lower, down her torso and towards her pussy, pushing my luck and that's when her friend grabbed my hand and led me down to her entrance, she so wet and her pussy was ready for anything.
My wife bucked hard on top of me, her big and sexy chubby body trembling from the overload of pleasure and spontaneity of it all. I trembled too, desperately trying not to cum.
The Noises
My eyes were adjusting to the dark and I could feel and hear the moans of pleasure, the wetness from both of their pussies on my fingers and on my cock, and a few words from my wife asking me to fuck her harder and telling me not to dare cum. I don't know where it came from, but I was on my A-game and fucked my wife better than I have in our entire marriage.
My fingers dipped in and out of her friend's tight hole as she rubbed her own clit and she began to tense up and cum, it was amazing. My wife rubbed her friend's tits as she came and I just lay there, fucking my wife with my mouth wide open in awe over what was actually happening. My wife's big chubby body was a stark contrast to her friend's slimmer frame under my fingers but having these two women had me feeling like James Deen, both of them were amazing and turned me on more than I ever had been in my entire life.
I Couldn't Hold On Any Longer
My wife started grinding on me passionately I knew she had cum multiple times and her friend had gotten off multiple times too by the sounds she was making and at this point having my wife kissing my neck and riding me whilst her friend fingered herself watching and listening too us was too much. I came so hard inside my wife and I couldn't stop it, I came so much, it felt it was never-ending!
The Problems This Caused After?
I came hard, my wife stopped riding me and we all were breathing heavy, we all laughed softly and all of us said some kind of remark, I remember all I could utter after such an intense orgasm was: "Wow".
After a little while we all just fell asleep and the next day I slept in and by the time I woke up, they had gone to get coffee. I looked around the room, I had to convince myself it wasn't just a dream but apart from that everything was chill.
I saw her again when they came back to the room to pack and it was a little awkward at first, I didn't know what to say to her but it was fine, she broke the silence by just continuing as normal and having normal conversations. It's fun to know that now we all have a little secret and after we got home my wife told me that when they went for coffee they talked about it and her friend couldn't stop going on about how hot it was and how spontaneous it was and how much she had enjoyed it.
We are planning on all going out to dinner soon so I don't know what will happen or if anything sexual will ever happen between us again but it was certainly one of the best experiences of my life.