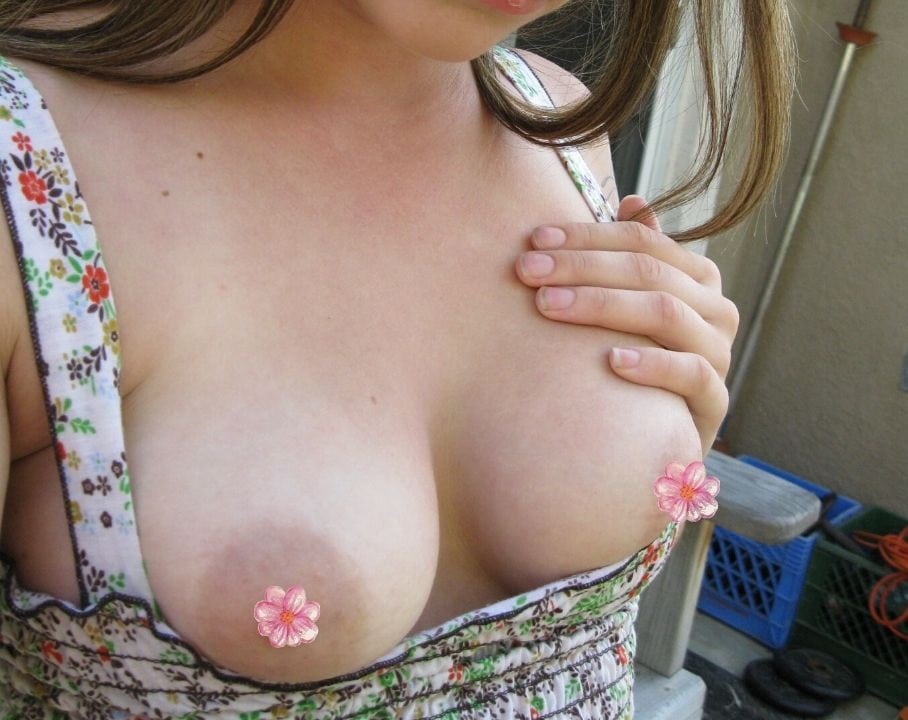 I didn't know if this story was going to be 'too kinky' for my blog, you never know how far you can go when writing stories but I figured I would try as much as I could without it becoming total smut. If you want smut, check out my book where I go into insane detail about my sex life or come over to the dark side and sign up for my membership.
Today I am going to enlighten you about the time I masturbated in public and actually very much enjoyed it.
---
Where Did It Start?
I have always been kinky and getting frisky in public isn't something I am shy about (two stories in my book involve being frisky in public), however, there was a time where I was more innocent and I was slightly more reserved. That's not to say I am not still reserved from time to time but back at this time, doing what I did in public was a huge moment for me…
I had been with my boyfriend for a few weeks, he was a bit older than me (a humble 10 years) and although we weren't totally serious about one another, the sex was magnificent and we knew exactly how to work each other's bodies.
We would have sex whenever and wherever we could and despite our age difference, it was like our sex drives were on the exact same level.
He introduced me to lots of new found pleasure, he showed me how much I loved nipple play and the thing he introduced me to do most and most memorable was public masturbation.
It all started with not wearing panties in public, this drove him wild. I would wear short little skirts and he would get off on the idea that I had no panties on and quite often this would lead to blowjobs in the car and even sex.
It then escalated to the point where I would flash my ass to him in grocery stores, driving him insane. His cock was almost instantly fully erect whenever I did this and we would have to leave the store so he could f**k me in his car.
I think there's a huge difference between car sex and actually being outside and fucking so when I took that leap I was nervous.
---
The Day I Dived Into 'Public Masturbation'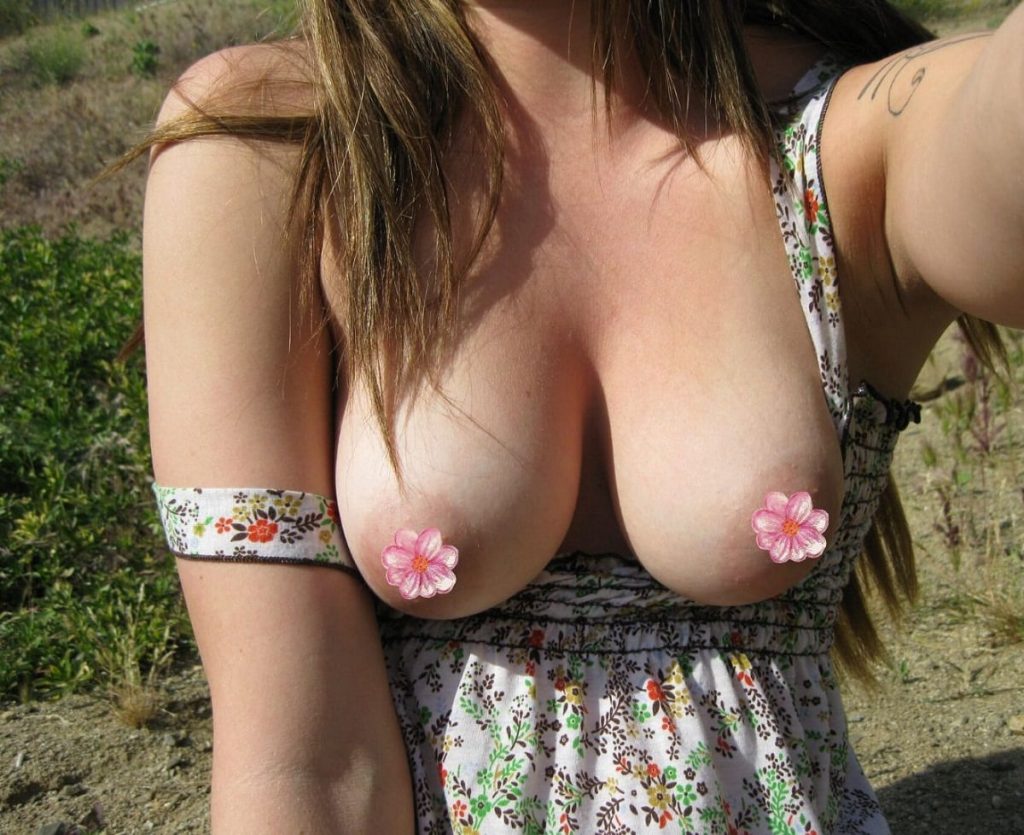 We went out for an afternoon stroll along the promenade, it was a warm summers day and there were lots of people roaming about, looking in the tacky tourist shops and eating ice cream.
I was wearing a short denim skirt, a white tight polo neck t-shirt and little white tennis shoes. I had no panties on, I knew it drove him wild and I enjoyed the thrill of knowing I could flash anyone at any moment.
We sat down on the long wall that overlooked the beach, the sun was setting and people were beginning to pack up and go home for the day. I pulled my knee up to my chest and moved my legs closer together so that they were tightly shut. I pivoted slightly towards him and he could see I was wearing no underwear and he gasped and smiled all at once.
He told me I was a naughty girl and that I shouldn't turn him on like this, that he now has to take me back to the car.
I told him I refused, that I was enjoying myself.
I spread my leg slightly so that he could now see my whole pussy. It was blushed pink and totally hairless, he couldn't control himself, shifting and keeping an eye out for anyone around us.
He kept on smiling and shaking his head at me but he was loving every single second of this.
He told me to touch myself and now I was the one looking for people around us and getting slightly flustered, he had such a way about him that I just did it. I took my hand, brushed off the bits of sand that clung to my fingers and began rubbing my clit in circular motions.
I was instantly wet, the thrill of being in public and being so close to being caught at any second gave me such an adrenaline rush.
I then took my finger and inserted it into my pu**y, thrusting in and out slowly. A small wet patch appeared beneath me as I kept on thrusting, getting quicker and quicker.
I had turned my body more towards him so that one leg still hung from the wall and the other was firmly bent up next to me.
People walked behind us and as they did I would remove my fingers and giggle. They didn't suspect a thing. I was bringing myself so much joy, it felt amazing and my body was aching to orgasm.
I could see the hard bulge in his trousers also aching to be released, he was desperate to touch me and to cum but I was a tease and wouldn't let him do anything but watch me.
It was incredibly hard to suppress my moans, I wanted to cry out in pleasure but I had to keep a lid on it. I kept on biting my lip and even made eye contact with a few people as they walked past us. I saw a man watching me and he knew exactly what I was doing which just turned me on more. He was with his family but I could tell he was about to cum in his pants.
What Happened After I Masturbated In Public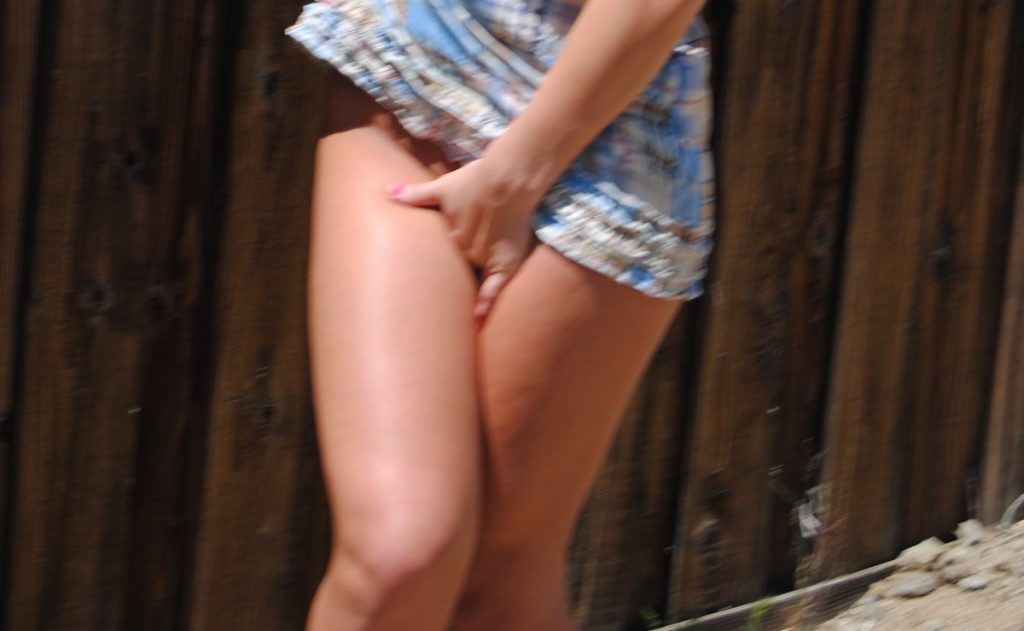 I was on the edge of orgasm, each touch was sending shivers down my spine. I was getting off on not just my touch but the way He was looking at me, it was such a primal look as if he was going to ravage me right there and then. Just looking back and thinking about it now makes me horny.
He took me by my hand when he just couldn't take anymore and we hurriedly walked back to his car. I could feel my juices dripping down my legs as we walked.
Usually, we would head to a secluded parking lot or empty sidestreet but right there as soon as we were in his car he unzipped his trousers and guided me on top of him. He fu**ed me so hard that I was screaming out in pleasure, I had to hold onto the roof of the car for stability. He pulled up my top and bit at my nipples as he was thrusting in and out of me.
Just before he came he pushed me off of him and pulled my head down to his co*k where he then came in my mouth and I swallowed every drop with insane enthusiasm.
He then told me to sit on a back seat and turn so that my legs were lengthways towards the other door, he put his head between my legs and brought me to sweet orgasm within minutes. The orgasm that erupted inside of me was so intense that I soaked his backseats.
We sat in utter ecstasy for a minute, just panting.
We then came back to Earth, kissed and got back in the front seats and headed back home.
I am still so surprised that we weren't caught, it was a busy day and part of me likes to think that we were caught but we just made someone extremely happy.
Thanks for reading,
Have a great day,
Jess <3