Lots of couples want crazy expensive weddings with hundreds of people to be there with them but truthfully that's my idea of hell, I wanted some close friends, good food, amazing music, lots of drink and to get laid and that's exactly what I did.
I feel like that's all a good wedding needs and all the money we saved on our wedding went on our honeymoon where I had all of the above for weeks in paradise. However, whilst our wedding day was wonderful my husband and I didn't just have 'normal' wedding sex, we did something we weren't going to forget in a hurry.
Our Wedding Day Plan
We did do two things that I recommend everyone do, we planned our wedding night for when I was ovulating so that I would be super horny and we didn't have sex for one week before our wedding.
I'm 13 years older than him, I'm 38 and we both want kids, so I ditched my birth control and we decided to have a fun game and see if he could get me pregnant on my wedding night.
I do have a thing for younger men, I think that might be obvious from our age difference and I'm probably a bit of a cougar, a cougar who found her younger soulmate. I like to show my man that just because I'm older than him it doesn't mean that I don't love sex any less. Age is just a number between us but we both like to keep things interesting and I am most definitely the one with the higher libido.
Wedding Day Sex Always Sucks
All of my friends and all of the research I had done on the subject had found that many people's wedding days were super stressful and most of them didn't fuck and if they did it was a quick fumble just to say they did it.
That didn't sound any fun to me. It was really important to both my husband to be and myself to have sex on our wedding day and make sure it was memorable.
So, we created a challenge, he was going to see how many times he could cum in me on our wedding day/night, and hopefully one of those loads was going to get me pregnant.
Side note: I do have friends that said that it wasn't important for them and that they even decided to not have sex on the wedding day, no judgment, that just didn't sound fun for us.
Our Wedding Day Was Here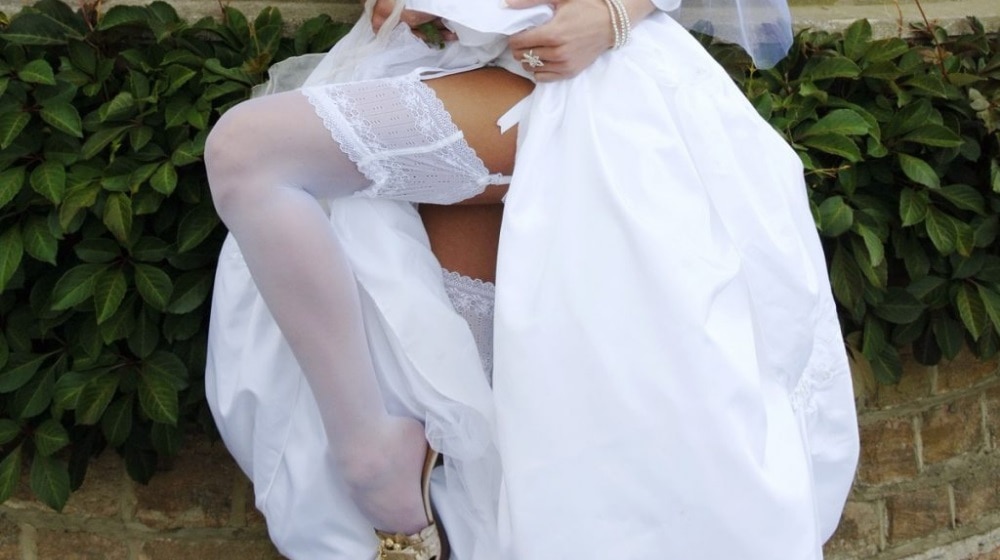 We had not had sex in over a week and spent the two nights before the big day in different hotel rooms.
We did the whole 'not seeing each other before the wedding', but luckily our reception started early. We tied the knot, took all the pictures, and then headed to the party.
We snuck off from our day party (we had an evening party planned too), I was only just off birth control, and being free of it made me extra horny, my husband fucked me as my husband in my wedding dress (harder than you think, but we spent money on it and I'd be damned if I didn't at least have sex once in it).
He told me how my pussy felt different, it felt warmer and he came deep inside of me. His cum dripped out of me as we re-joined our party and nobody even knew we had been gone. We enjoyed some more food and drinks before it was time for the next round.
Break number two.
After a few drinks, my classiness was gone, we snuck off to the bathroom and he came inside me as I perched on the marble basin, for the second time that day. Don't worry it was a classy bathroom, one you could lock the door and there was a toilet and a sink inside.
This time when he came, he slowly pulled out and then fingered me to stop the cum from dripping out, he pushed it deeper, I was so fucking wet at the idea of him trying to get me pregnant.
You think after cumming twice he would slow down, nope, that's why I love this guy, maybe it's his youth, but he fucks me how he says he is going to, there is no messing around. That bathroom became our spot for the entire party, we would dance, have fun, flirt and then go back in there. It was quick, easy to get too and felt so naughty.
By the third time we fucked, I had to go up to the room and get some new panties on, mine were soaked through and I was starting to smell of cum.
I told him that maybe he should hold off on cumming in me, I didn't want him to use all his juices and have nothing to give after the party. He laughed and told me that he could get hard for me with no man juice left in his balls.
He told me that his only goals for today was to make me happy and get me pregnant. This was still before the night party, we had the reception, then photos, and then food, drinks, and day dancing, but then we planned a 2 hour break at 7 so everyone could chill, have a shower and then we could all party late into the night.
It was lucky, because changing my underwear didn't stop me from smelling of sex, so we went back to our room to have a shower.
This is when we stripped off and had sex on our bed, he had me laying on my back and he fucked me hard, fast, he came inside me with my legs pinned behind my head, he stayed there, he didn't move, he then slowly pulled out, but kept my legs high and pussy facing up so his cum wouldn't drip out, it didn't drip out, but I think that's because at this point he had cum so much that not much was pouring into me.
The break went quickly, we headed back down and met our friends and family for our evening party. 2 hours in and my husband and I snuck off AGAIN to the bathroom and fucked, I don't think my husband filled me with any cum but he did have an orgasm, as did I. We couldn't resist one another.
We got to bed at like 4 AM, we were so tired and then had to spend what felt like hours taking bobby pins out of my hair. I think if we had left sex until this point in the night it wouldn't have happened or been anywhere near as good.
Did I Get Pregnant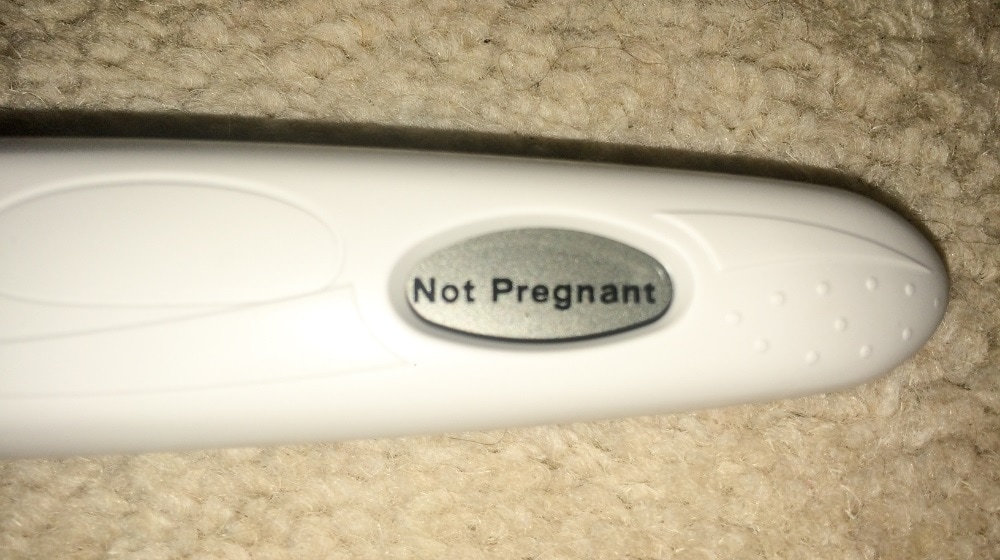 Nope! Not that night, at least I don't think I did, we actually conceived on our honeymoon a few weeks after, but the dates are very, very close.
The story above was hot, but what happened on our honeymoon makes this look tame. Honeymoon sex is on a whole different level.
Side Note: For all you people getting married, don't make your day so stressful that you don't get to have good sex. The day is about being a perfect day for you, so make some time to enjoy each other, doesn't have to be a long fuck, you can do what we did and just have loads of quick, exciting sex too.
😘