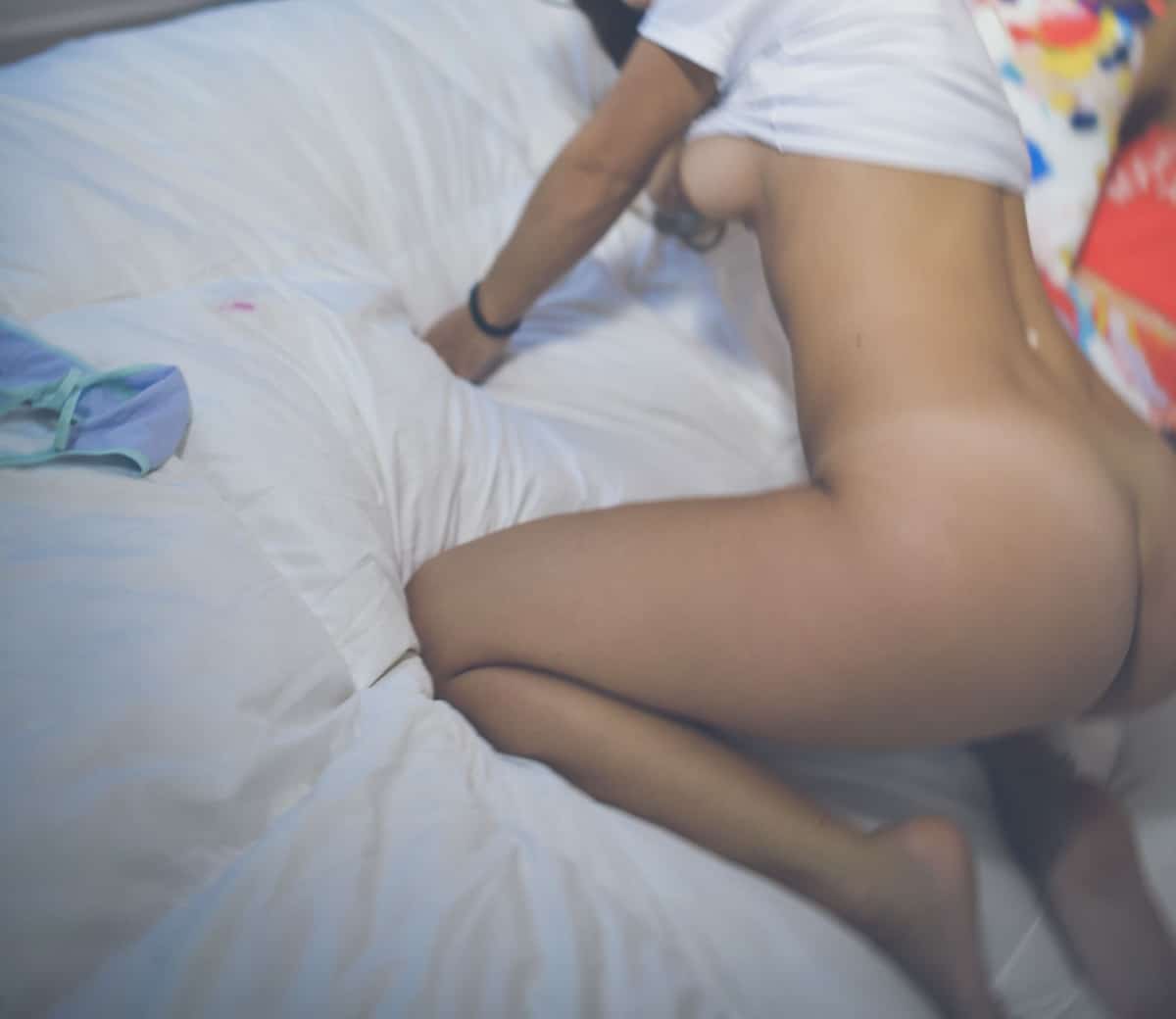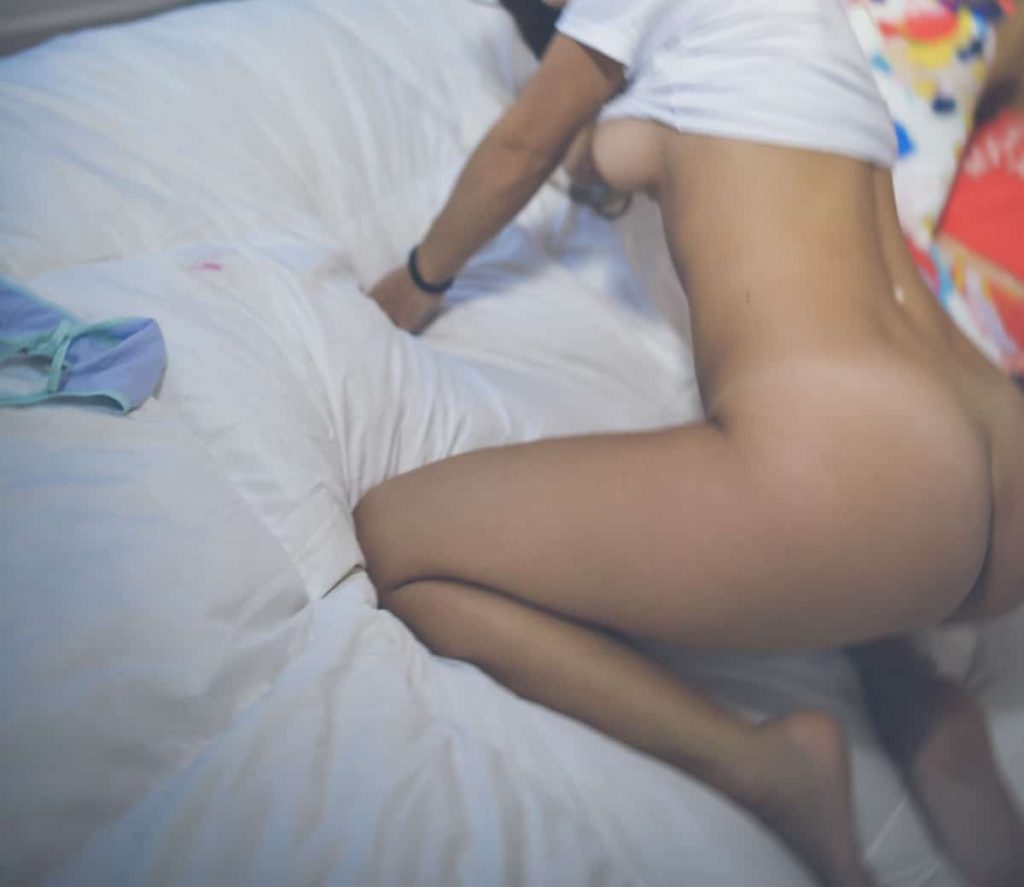 Today I am handing over the bitch topia reigns to my friend Lola, she wants to tell you all about the time she let three men cum on her face. I am so excited to read this story once it's done and in my editing hands, I hope you're as excited as I am.
Let's dive straight in – Jess xoxo
---
Hi everyone! My name is Lola and I am taking over the blog today, I have an amazing story to share with you all, I have begged Jess to let me share it and finally, here I am.
This took place a few years ago so let me transport you back to a happier time. I was in my mid-twenties and still very much not over my crazy, wild, college days. I loved sex, I still do but at that time in my life I was wild but I have absolutely no regrets.
I had a group of male friends that I hung around with, there were some females too but on this particular night when this story took place, I was the only female with four of my male friends. We were smoking, drinking and just generally chilling out. I was attracted to all four of them, although I had only fu*ked one of them at this point and one of the four did have a girlfriend that never hung around with our group.
We were sat on the sofa, me in the middle, two on one side of me, one of the other and one sitting on the coffee table (it was sturdy don't worry). I was wearing a bikini as it was a hot day out and we had come back from the beach, the guys were shirtless and in swimming shorts.
I remember feeling particularly horny, the beach always made me a little frisky. I had my legs up leaning on the edge of the coffee table and I remember the guy on my left started running his hand up and down my leg, I didn't think anything of it, he was always quite touchy and it felt good for me. His tanned hand made its way up and down my leg before I smiled and turned my head towards him and we started making out, I kept my legs where they were resting up against the coffee table.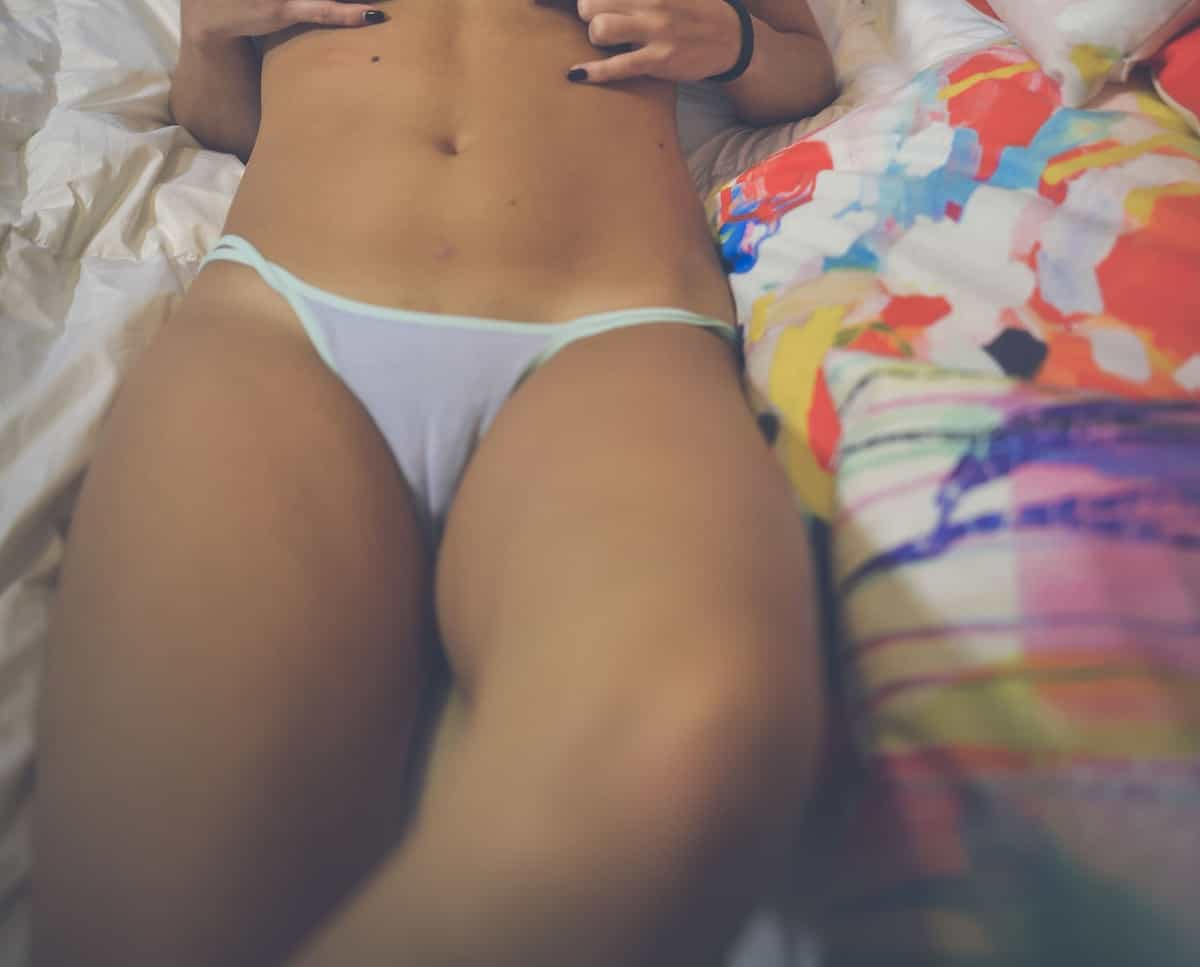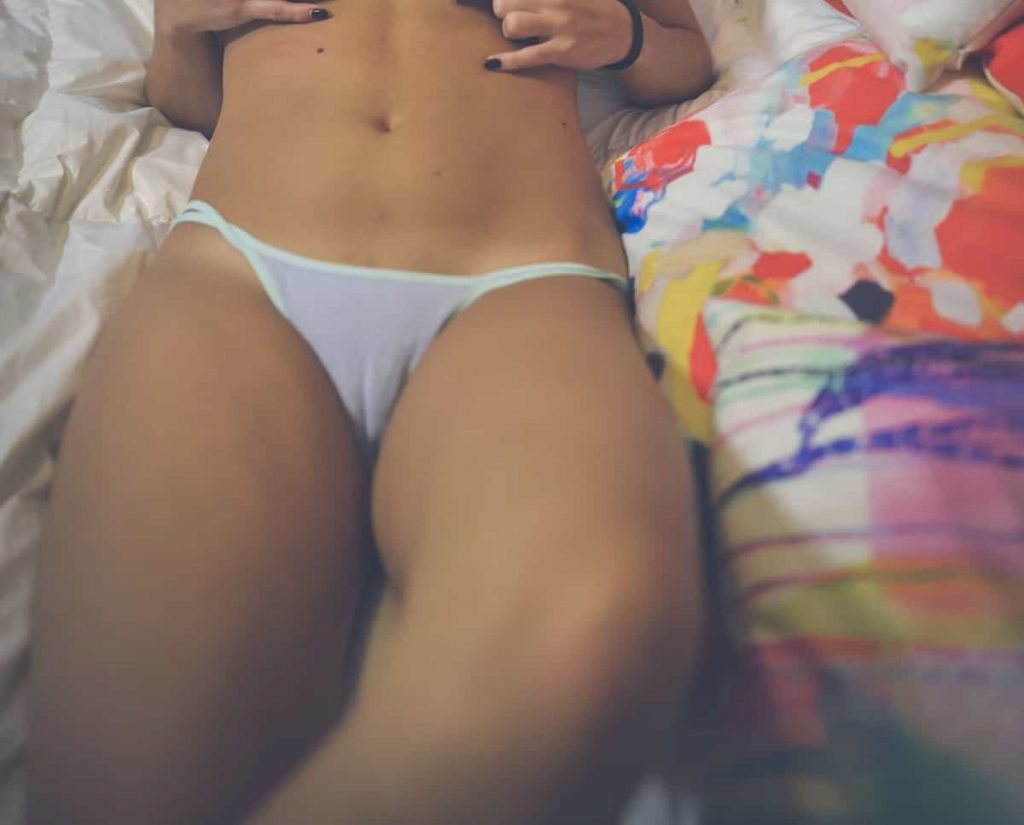 His tongue flicked around mine and our kissing was actually pretty intense, he then moved his mouth to my neck and my head went back and into the lap of my other friend (guy 2), I could feel that he was rock hard. This was the guy that I had already fu*ked so I knew how much his co*k pleased me. The one who had been kissing me was now making his way down to my pu**y, rubbing it through my bikini bottoms, it felt amazing. As he parted my pu**y lips I began rubbing the co*k beneath my head with my hand, turning my head and releasing it from his swimming shorts. Out the corner of my eye I could see the other two guys not really knowing what to do, they tried to keep chit chat going between themselves but I could tell they wanted to join in.
I had his penis in my mouth, I was deep-throating and making sure it was soaking wet, the other guy was doing some sort of magic to my clit, it was driving me wild.
How Guy Number 3 Joined In…
As Guy number 1 made my clit tremble, guy number 2, moved my bikini top to expose my breasts and guy number three leaned over and touched them, moving so that he was crouched down on the floor next to us and he took them in his mouth and licked and sucked at my nipples.
Guy number 4, the one who had the girlfriend was desperate to join in and we all beckoned him over but he left the apartment, he probably had the best sex of his life with his girlfriend that night.
I now had three guys touching me, enjoying my body and I was eager to please and my body felt incredible. I popped guy number 2's co*k from my mouth and got onto all fours so that I took guy number 1's erect co*k into my mouth, it was smaller than I had imagined but felt amazing in my mouth, I took it as deep as I could and played with his balls.
Guy number 2 moved my bikini bottoms to one side and ran his fingers up and down my pu**y, before plunging them inside of me and making me moan. Guy number three moved his penis from his shorts and was now touching himself watching us.
Guy number 2 took his soaking wet co*k and slid it inside of me, I moaned and had to stop sucking guy number 1's coc* for a second but once he was in I was even more enthusiastic.
He fu*ked me slowly and then quickly built up his pace and he thrust into me quickly, making my small tits bounce around.
Guy number 3 now moved his fingers so that he was rubbing my clit.
Guy number 2 moved from inside of me and moved places with guy number 3, he thrust himself inside of me, he had the biggest co*k and he pushed up against my g-spot making me squeal. I could feel an orgasm building up inside of me, my legs were starting to tremble and I needed to cum.
Guy number 3 and 1 switched places, taking turns with me as guy number 2 took his co*k in my mouth, I knew everyone was on the edge of an orgasm. As soon as guy number 3 pushed himself inside of me, I could feel myself let go, my orgasm erupted from inside of me and I screamed at me to go faster and he did, my juices flowed down my legs and over his co*k. He was trying so hard not to cum, I could tell.
My orgasm was spectacular and although I was trembling from how powerful it was I kept on fu*king him before all three of them agreed they all needed to cum.
When They Came On My Face…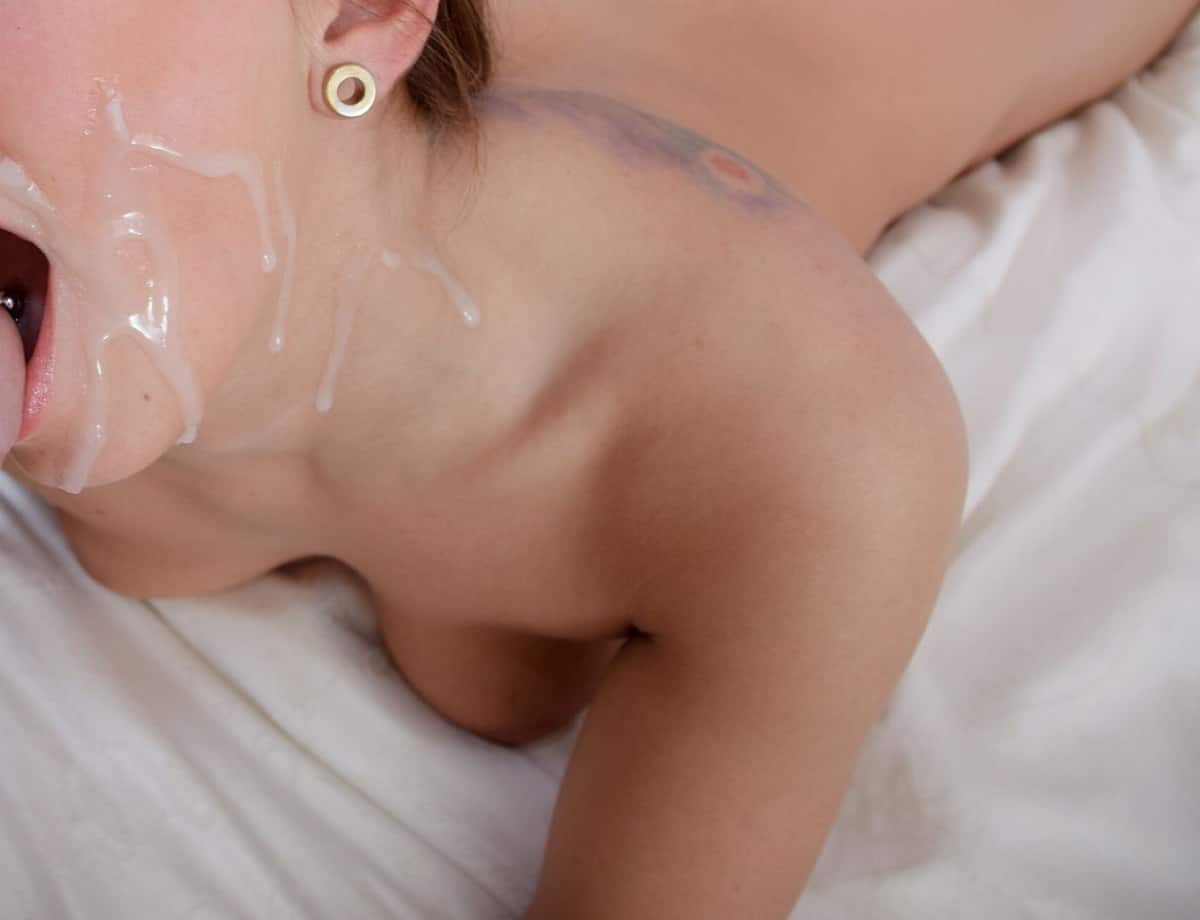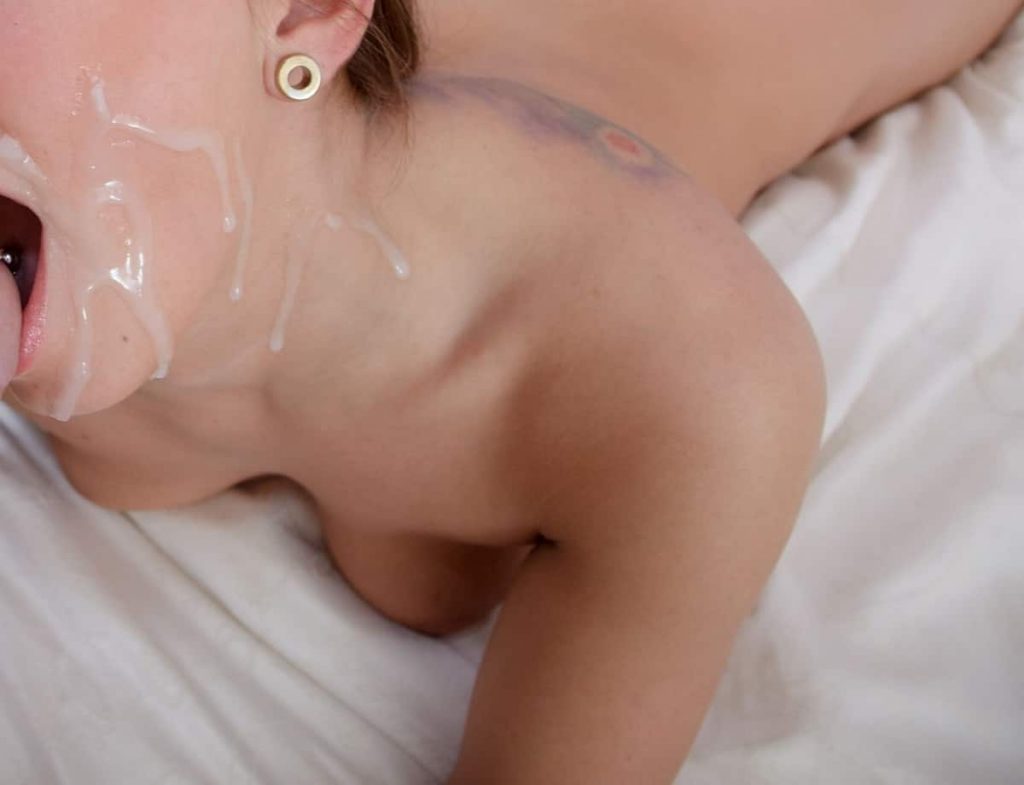 I got on my knees, my breasts exposed, my pussy throbbing from my orgasm and all three of them stood up above me. I move around all three of them, sucking them off one by one. As I moved from one to the other, my hands on their legs as I steadied myself. I even fingered myself as I was doing this as it was just making me so horny.
Moving from co*k to co*k they would touch themselves and groan.
After a few minutes one by one they started to cum, shooting their load onto my face and even hitting my bare chest. I was loving it, licking at their cum as it hit my face. Moving my fingers slowly in and out of myself as they each finished their orgasm.
I was horny again but I knew after that orgasm we all needed to chill out.
I washed myself off, came back out to the living area and we all just sat back on the couch like normal, it was quite a surreal experience, nobody said anything, we just gave one another a glance, a peck and a smile from time to time.