Today my friend Roxanne is going to be taking over the blog and giving you insight into being a cuckquean, I am very excited to read this myself once it's finished. Have fun! Jess xoxo
One quick announcement before we begin, my VIP members only area is up and running, only the kinkiest of submissions and stories get submitted here and I can't wait for you to check it out.
---
I am a self-diagnosed cuckquean, I didn't realize I had this kink until quite late on in life, I do wish I had discovered it sooner, it would have explained A LOT. My husband and I talked about what it meant to be a cuckquean and for him to be my hot-husband/stag and we started slowly, first only talking to other women and then slowly introducing them into our dynamic and then eventually moving onto where we are now which is where my husband fucks these women, sometimes I join in and they sometimes even like to humiliate me and make me jealous, which turns me on a whole lot.
What is a cuckquean (just in case you didn't know)?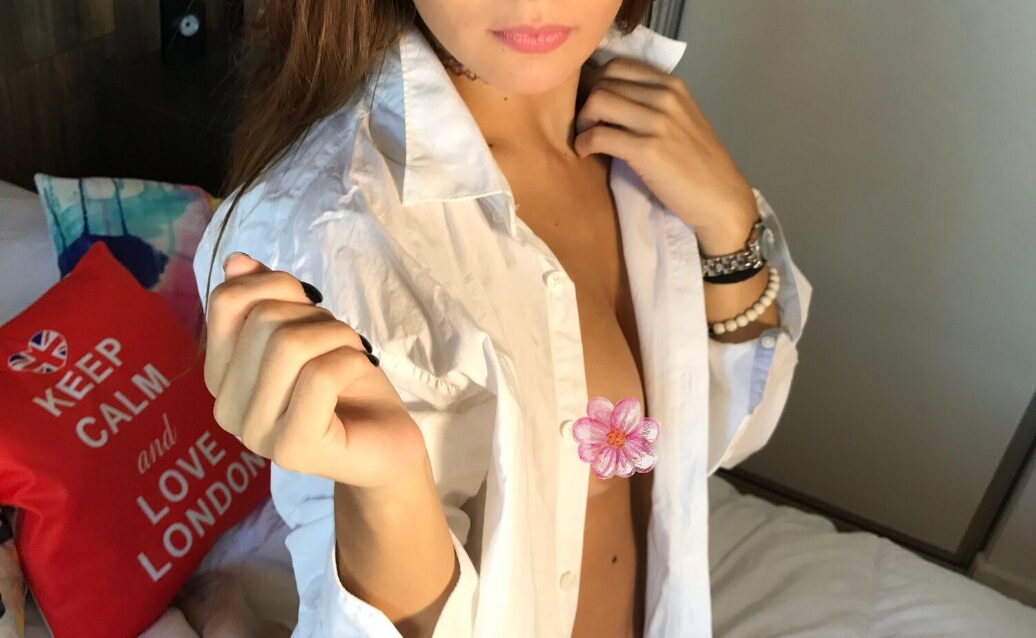 If you don't have any idea what a cuckquean is this is a great definition however if you can't be bothered to read that let me break it down for you. Being a cuckquean (in my world) means to allow your partner (in this case it's my husband) to fuck a woman of his or our choosing. It doesn't always have to mean sex, it can be flirting or general sexual chit chat. I get off on him fucking other women (cuckcakes or sometimes called unicorns), these women know about me and even sometimes enjoy humiliating me. I also enjoy my husband humiliating me once it's all over or during sex with me, I like him to tell me all about how much better they are than me.
Being a cuckquean involves a lot of rules and boundaries and understanding where they begin and end. A cuckquean, in short, is the female version of a cuckold and involves getting a third person involved (a cuckcake). Humiliation isn't always something that people enjoy, that's just an aspect of being a cuckquean, everyone has a different turn on's. If humiliation isn't involved the male partner often likes to be called hot-husband or vixen instead (female being the stag), however, we like the term cuckquean and stick to that.
How did I become a cuckquean? 😮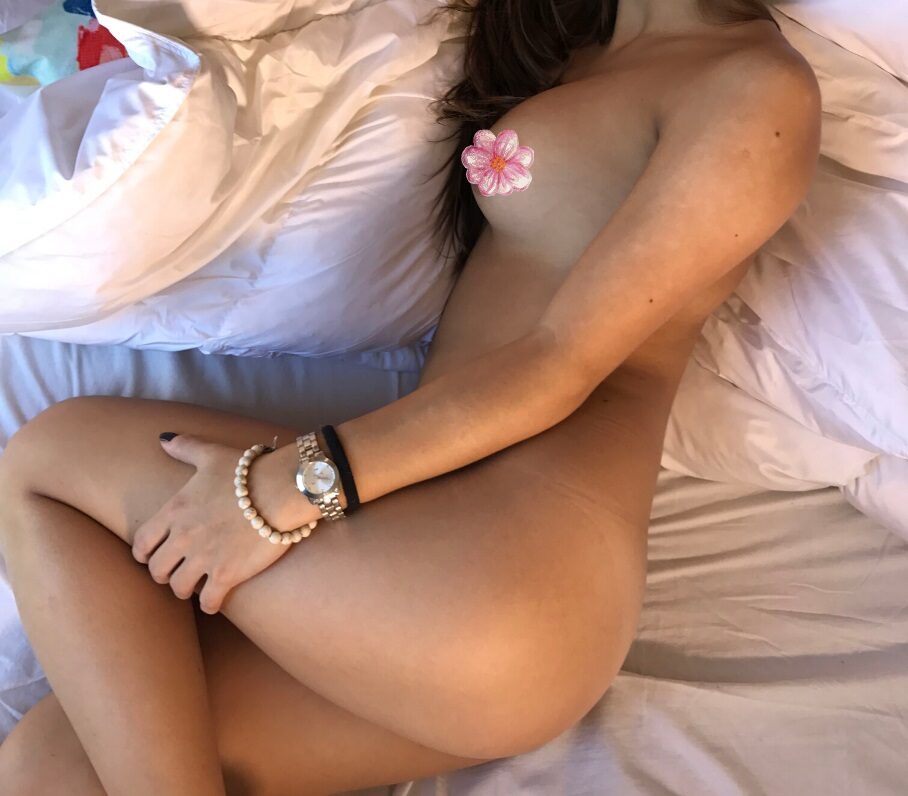 I had always fantasized about my husband fucking my friends, I used to daydream about them all having too much to drink and ending up accidentally having sex behind my back. It used to turn me on so much thinking of them all fucking my husband.
I didn't know what this fetish of mine was, I decided to take to the internet (always a great idea) and I found things on Reddit and Tumblr, I read sex stories about other women feeling the same things I did and it made things so much worse, I was so horny and I so desperately wanted to try it out but how the heck do you bring something up like that? 'Hi, Hunny I want you to fuck my BFF and then tell me all about whilst I get off'.
I kept my fantasy a secret for a long time before one night I just couldn't hold it in anymore, I told my husband everything. I told him all about wanting to watch him fuck another woman and how I wanted him to tell me all about it, I told him how much it turned me on fantasizing about it and to my surprise he was so up for it. He asked to see all of the threads I had been reading online, we spoke about it some more and virtually a few days later I got my husband set up on Tinder and watched as he flirted and seduced another woman.
It was a thrill, it was everything I had always wanted, I just knew I needed more.
After that, I needed more so he skyped with another woman and they ended up masturbating with one another. Seeing him exposing himself and touching himself to this woman made me animalistic, I needed more. It was so hot watching them both cum to one another, I knew it was just going to get better than this.
My husband is really hot, so finding women was easy online. He would have them sending him nudes in no time and he would send them right back. I also sometimes scrolled through their messages and always ended up as a horny, jealous mess.
After doing this for a while we decided it was time he actually met a woman and fucked her.
The First Time I Shared My Man With Another Woman 💔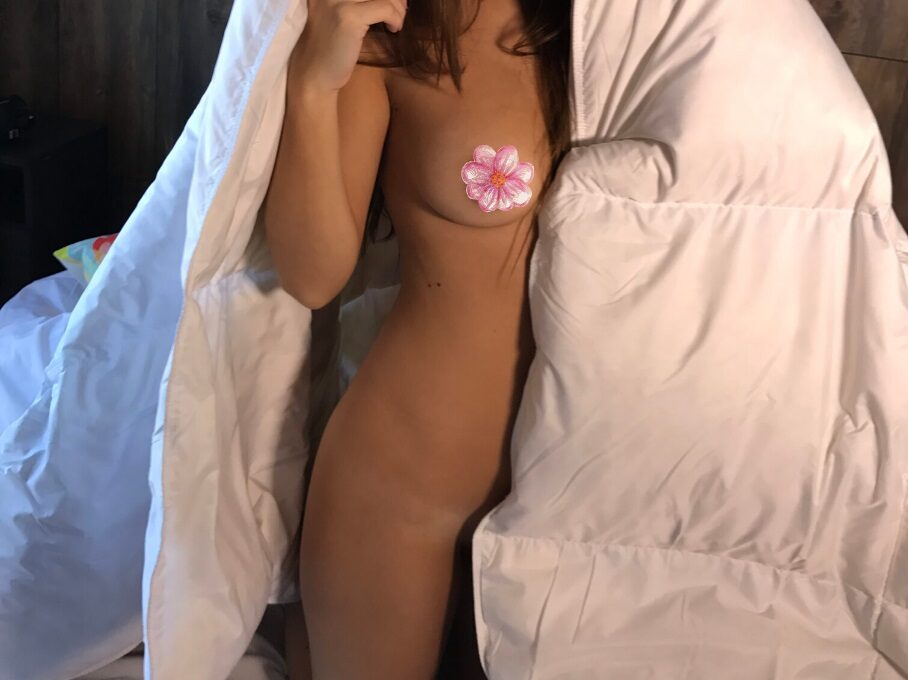 We met her on tinder, we were honest from the off and explained that I was fine with her fucking my husband and it actually turned her on. She loved the idea of me being a cuckquean and she loved talking to me about it, not just my husband.
We arranged for her to come to our home one evening, I was to wait upstairs whilst they fucked, my only ask was that they were loud so that I could hear them fucking, I wanted to touch myself knowing what was going on down there.
I saw her hop out of her cab and run to the door, she was wearing a little short skirt and a pink shirt. My husband answered the door and they went into the kitchen for a drink before retiring into the living room. I could hear them talking before it went quiet and I heard the familiar rustle of clothes being removed.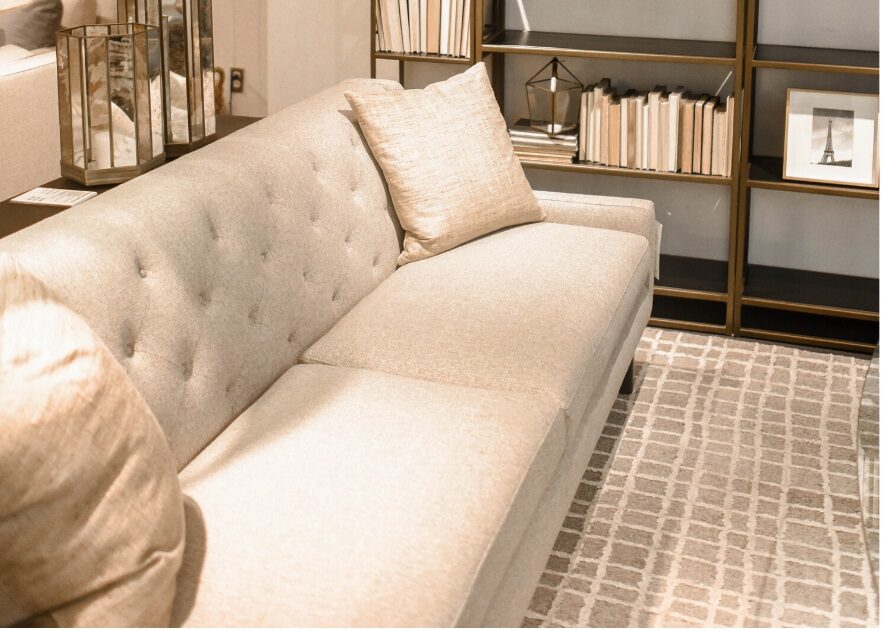 I heard my husband put her on all fours on our couch and then she moaned as he slid inside of her, he is very well endowed so I understood why she was moaning. I could hear his balls slapping against her ass and I couldn't resist slipping my hands down my pants to play with myself, I wanted to join them so badly but I knew we had arranged to do that next time.
Hearing my husband slapping into her wet pussy was pushing me over the edge, I had to see it for myself. I slowly walked to the stairs and sat down on the step where I could see them, I opened my legs and began fingering myself, my husband was still behind her but he had pulled her up so that her chin was in her hand and his other hand pinched and pulled at her pink nipples.
I could see her shaking from the pleasure, my husband was sweating, he looked gorgeous as he fucked this woman on our couch. I let out a little moan and she looked up the stairs and saw me, she smiled. I knew she liked voyeurism because she had told me, I knew she was now getting off knowing I was watching them.
She started telling him how good he felt inside of her, how big he was, she was making me jealous and my clit was about to explode in orgasmic pleasure.
She was so sexy and my husband was so hard, I could see his veiny cock bulging as he fucked her with it. After about 30 minutes she sensed when he was about to cum and got him to pull out and cum all over her small tits, her pink nipples were dripping with his cum. I was still teasing my own clit, I couldn't wait for my husband to eat it later, telling me all about her and how good she felt to fuck.
The Cuckquean Texts (His Last Lover (cuckcake)
I wanted to show you the types of conversations he has with other women, they turn me on so much. I like him texting him women because then I can read them and he knows the more sexual he is with them the more I get turned on and jealous, it's like reading my own private erotic stories.
More of the texts he sends: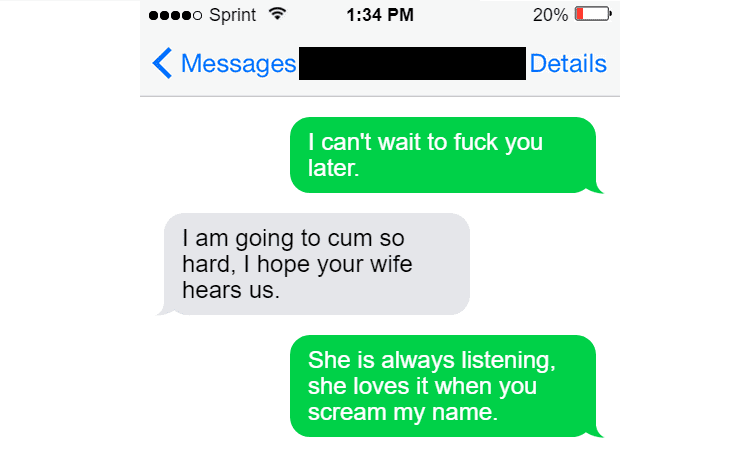 I don't know if it's hot reading someone else's messages, but if you enjoy I can upload more of his text history, just let me know in the comments.
Questions I Always Get From People About Cuckqueaning
People often have a lot of questions when they find out about me being a cuckquean, a lot of people have a completely wrong idea about it. Below I have answered some questions asked by Jess (the owner of this blog). Hopefully, I can clear up some questions you may have if you have any more please just leave them in the comment section below and I'll get back you.
How do you have the confidence to share your man?
It's always been a huge kink of mine, I just didn't know there was a name for it. Because I have always wanted it, there weren't really any issues. However, I do compare myself to some of these women it just gets me off knowing he is fucking someone who is so unlike me. We also have a lot of trust, I know he is committed and loves me, this doesn't change our relationship it's just sex at the end of the day.
I'd love to do it, but how do I trust my man?
This is all subjective to the type of relationship that you have, some people could never do it because of the jealousy, fortunately, a lot of us cuckqueans get off on that. You need to talk about it first and foremost and perhaps start slowly like we did by having him flirting with women on Tinder and see how that makes you feel, just be totally sure it's a path you want to go down.
Yes! I am human after all. I do get off on the jealousy, there's something about the humiliation aspect for me. However, I don't find myself getting jealous after it's all said and done, I enjoy it at the time and then it's over. Jealousy is part of being a cuckquean for me, I know some people don't enjoy the jealous aspect and to combat this there is no humiliation, degradation or secret meetings.
How the heck do you find women to share your man with?
It can be hard, in the cuckquean world we find the third person we call them a 'cuckcake' or 'unicorn'. It doesn't matter if this third person is male, female or anything else, they are still a cuckcake. It's just on a whole harder to find female cuckcakes. We find them through dating sites, Tinder and we actually have had my husband fuck two of my best friends. If you want to hear about that just let me know in the comments below.
How often do we let another woman (cuckcake) in our life?
I would do it every day if we could however on a realistic level it is usually a few times per month. I don't like the idea of these women becoming a girlfriend, I like them to be my husband's fuck buddy. Sometimes I join in, sometimes I don't, it all depends on the woman and what we all want from the meeting and how often we meet.
I am 31 and my husband is 32. We meet women of all ages, shapes and sizes, we like variety.