Hi readers!
My name is Amy and today I am taking over the blog from Jess and I am eager to tell you all about one of my favorite college sex stories, I have a few but this one constantly springs to mind and I finally have a place I can share without being judged and where I know other people will enjoy what I got up too.
I Went To A Frat Party…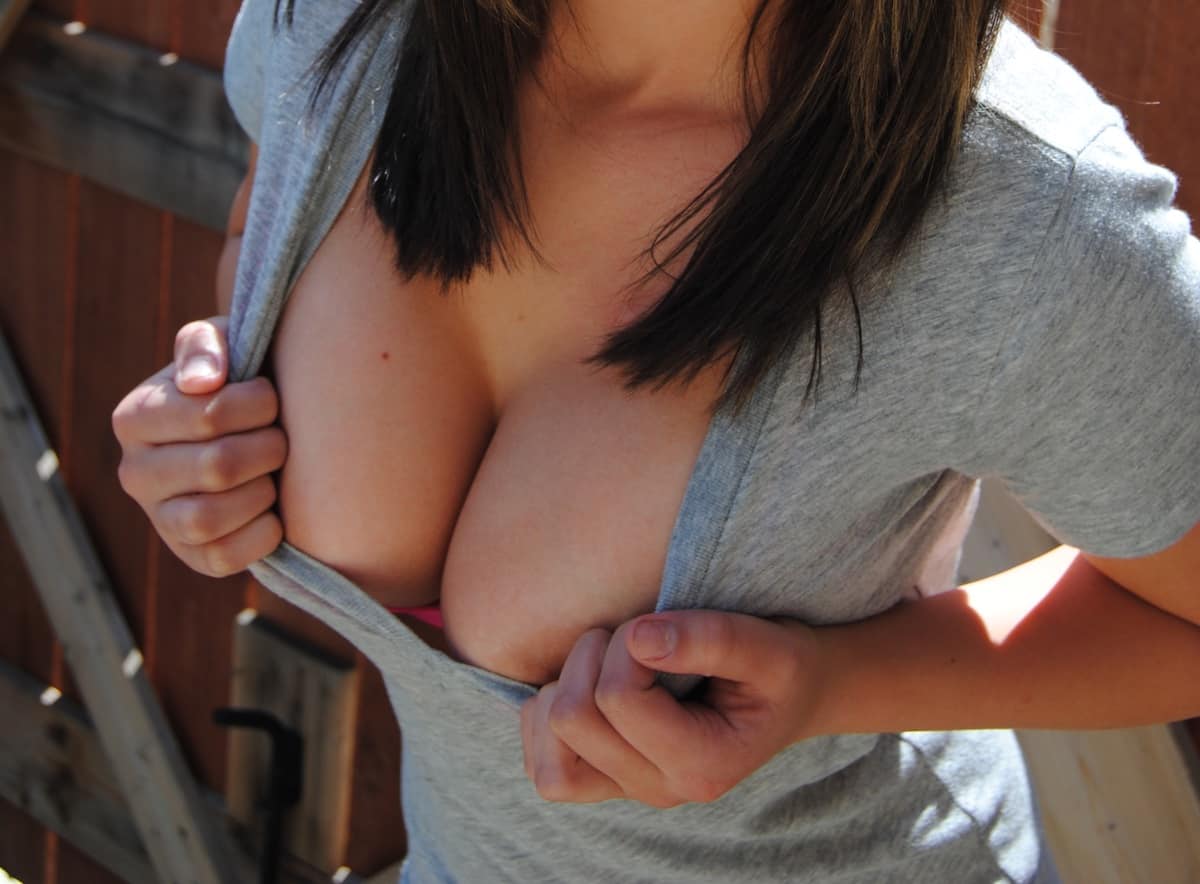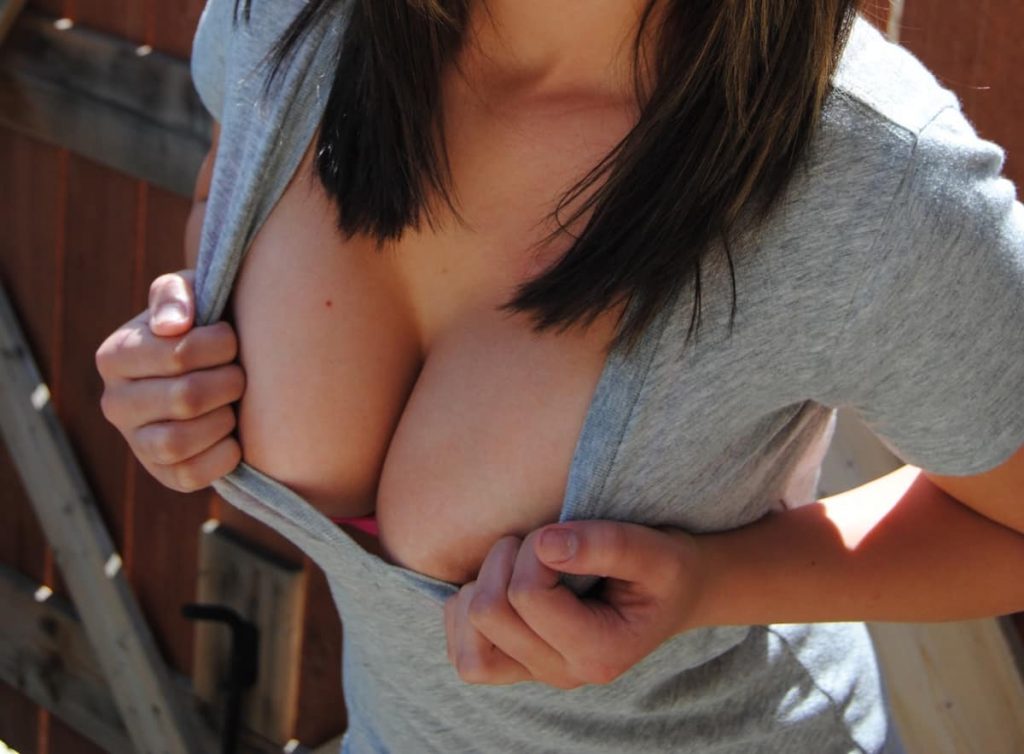 I just want to get it out there that I was a bit of hoe, there's no denying it. I had a lot of sex and I am so very glad that smartphones didn't really exist back then as there would most definitely be a sex tape out there of me, something along the lines of 'cute blonde goes wild on loads of co*k'.
I am married with children now but back then I was different. I was petite, blonde and always up for fun, college gave me an opening to this whole new world and I loved every second of it.
---
On this particular night, my girlfriends and I were heading to a frat party, I was horny, I was single and there were a few boys at this party that I was dying to hook up with, although I didn't expect what was going to happen.
We got to the party and the music was thumping through the walls, we were immediately offered drinks as we mingled our way through the crowds of people. I wasn't the only hoe in my college friend group, most of us were and we usually got separated from one another fairly quickly as girls took to boys insanely quickly.
I made my way around the party and rested my dark brown eyes upon one of the boys I had been lusting after for some weeks now, he was academic and rarely went to parties. His name was Aaron, I sat down next to him, turning on the charm but secretly thinking about ravishing him and undressing him there and then.
We talked over the loud music, it was quite hard to hear what he was saying but we were just engaging in general chit-chat. The drinks kept on flowing and we both relaxed more and more, leaning into one another and becoming more 'touchy'.
One of his friends sat down next to me and joined in our conversation, it was nice to speak to someone else. His name was Ryan and he was nice to talk to, Aaron could be a little bit boring, however, I was excited to have someone else to use my charm on. All three of us sat and talked as best as we could before Ryan asked if we wanted to go up to his room and away from the music so that we could all talk to each other properly. We all agreed and headed up to his room.
He had white fluorescent lighting around the bottom of his skirting boards, a fish tank and a huge bed that he had made up with black and white sheets.
Ryan sat at his desk, spinning on his swivel chair and me and Aaron sat on his bed, carrying on our conversation from downstairs. I just couldn't shrug the feeling that Ryan was watching me intently, I turned to him and he was, my hunch was correct, he was looking at me with a lustful look in his eyes, his pearly white teeth gleaming under his fluorescent lighting.
There was no hesitation, Ryan stood up and made his way to the bed, leaning down to my face and telling me that I looked amazing, I immediately kissed him and pulled him back on top of me. Aaron was just sat watching us, he probably felt a little bit awkward until I moved my free hand and began rubbing his inner thigh.
We Had An Insane Threesome…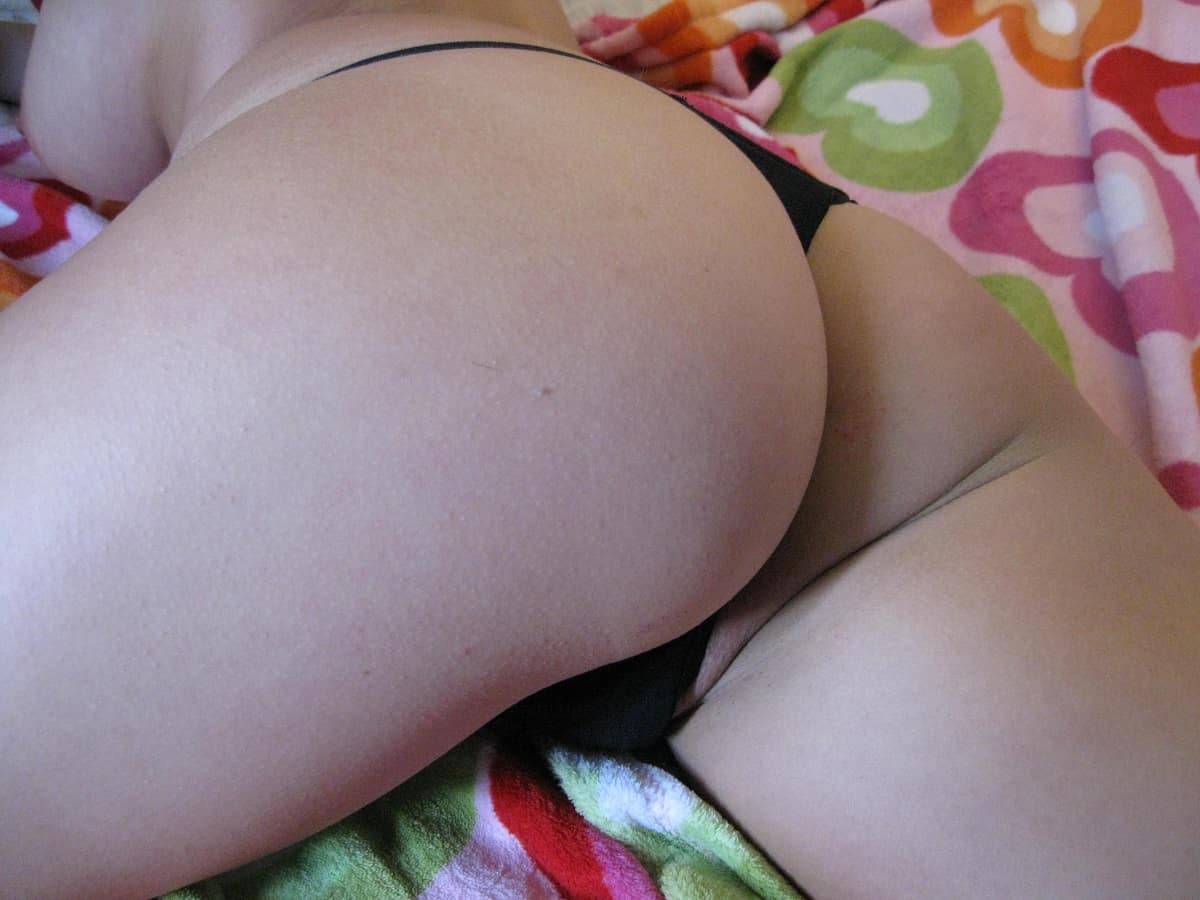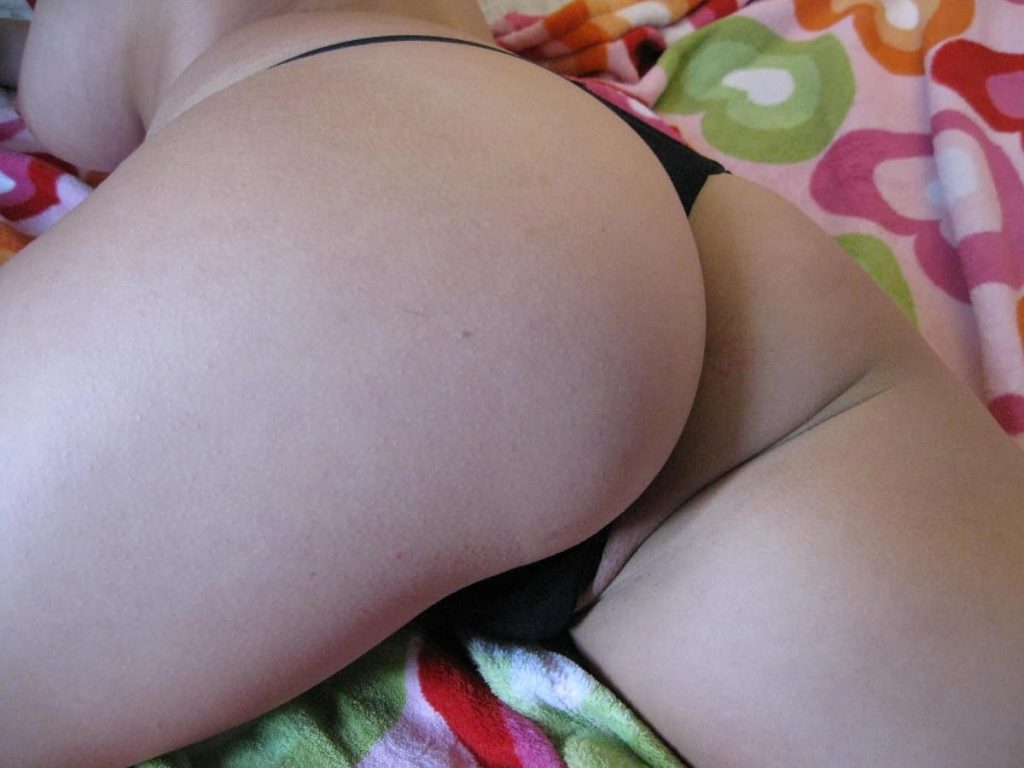 As I touched Aaron's thigh I could tell he had never had a threesome before, myself and Ryan definitely had as we were just too confident with the whole procedure.
Aaron turned to me and began unbuttoning his jeans for me, I grabbed at his hard co*k through his pants and then moved my attention back to Ryan. He was busy using one of his hands and running it along my panties whilst kissing my neck.
I could feel Ryan's co*k pushing up against me through his jeans, we were all so deliciously horny.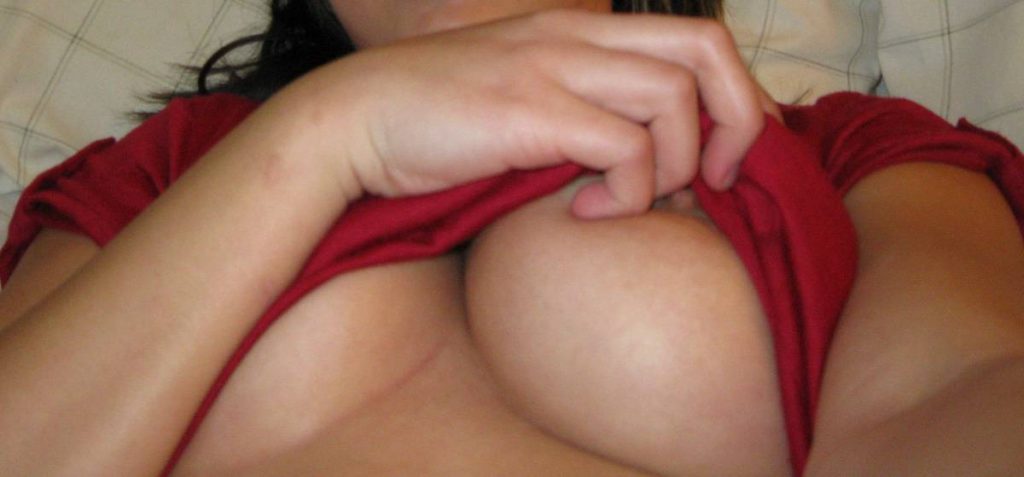 Ryan pulled off my panties, exposing my pu**y and he rubbed his fingers around my clit before sliding a finger inside of me which made me moan. He then called Aaron over to us and told him to touch my pu**y, Aaron came close to me and then slid his finger inside of me, he wasn't shy or nervous he knew what he was doing I just don't think he had ever been in this position before. As he became more comfortable with the idea he really started going to town with my pu**y, thrusting into me and out again and then using his other hand to move my clit around with his fingers.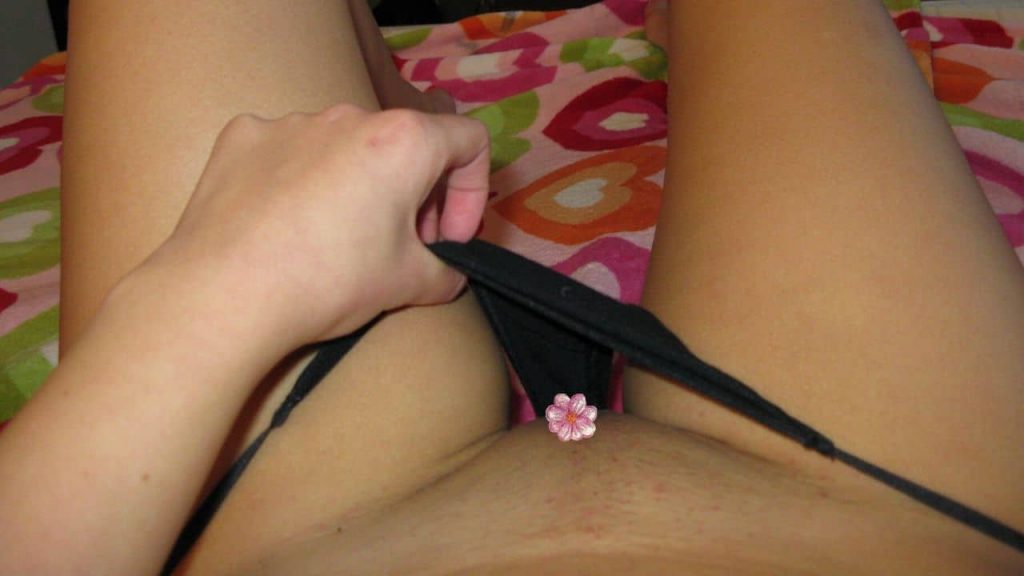 Ryan had gone to lock the door and as he came back he sat down next to me, he moved his hand over to Aaron's co*k and started to rub it. This made me so wet, it was a kink I never knew I had.
Aaron enjoyed it, smiling at Ryan. Ryan then turned his attention back to me as he pulled at my dress and exposed my D-cup breasts and playing with my rose bud nipples.
Both boys now had their co*ks out, they were touching themselves and I was desperate to make them and myself cum. Ryan got on his back and I straddled him, pushing his co*k into my pu**y and I slowly began thrusting up and down, he held onto my breasts before letting go and holding onto my ass instead. My breasts bounced up and down, they slapped against my chest.
Aaron held his free hand (the one not touching co*k) against my ass and he slowly moved it down so that he was touching Ryan's co*k as it was fu*ked in and out of me. He was giving Ryan an added stimulation that made his thrusts faster and his moans louder.
He then moved behind me and pushed my body down so that my face was near to Ryan's, he smiled at me and we began making out again, gently thrusting in and out of me whilst Aaron guided his smaller penis to my ass, I had done anal before so I wasn't against it as he gently pushed his way into me, groaning as he did so. Both men fu*cked me in both holes whilst I screamed in pleasure, Ryan tried putting his hand over my mouth but I wanted everyone to hear how much fu*king fun I was having.
The thrusts became quicker and quicker in and out of me. I was on the verge of an orgasm and my entire body was trembling with pleasure.
Aaron then suddenly pulled out of me and began cumming, he tried catching it in his hand but it landed on my back and a small amount landed on Ryan's leg. He moaned so loudly as he did cum that I don't think he cared about the spillage.
Ryan, seeing Aaron cumming started thrusting harder into me, pushing me up so that my tits were now bouncing up and down again. Aaron leaned over once again and began touching his co*k as it slid in and out of me, this pushed me over the edge and I began to cum, my body shaking and my cum exploding all over Ryan's co*k.
I was screaming in ecstasy and the thrusts became slower.
He Asked For Us Both To Help Us Cum…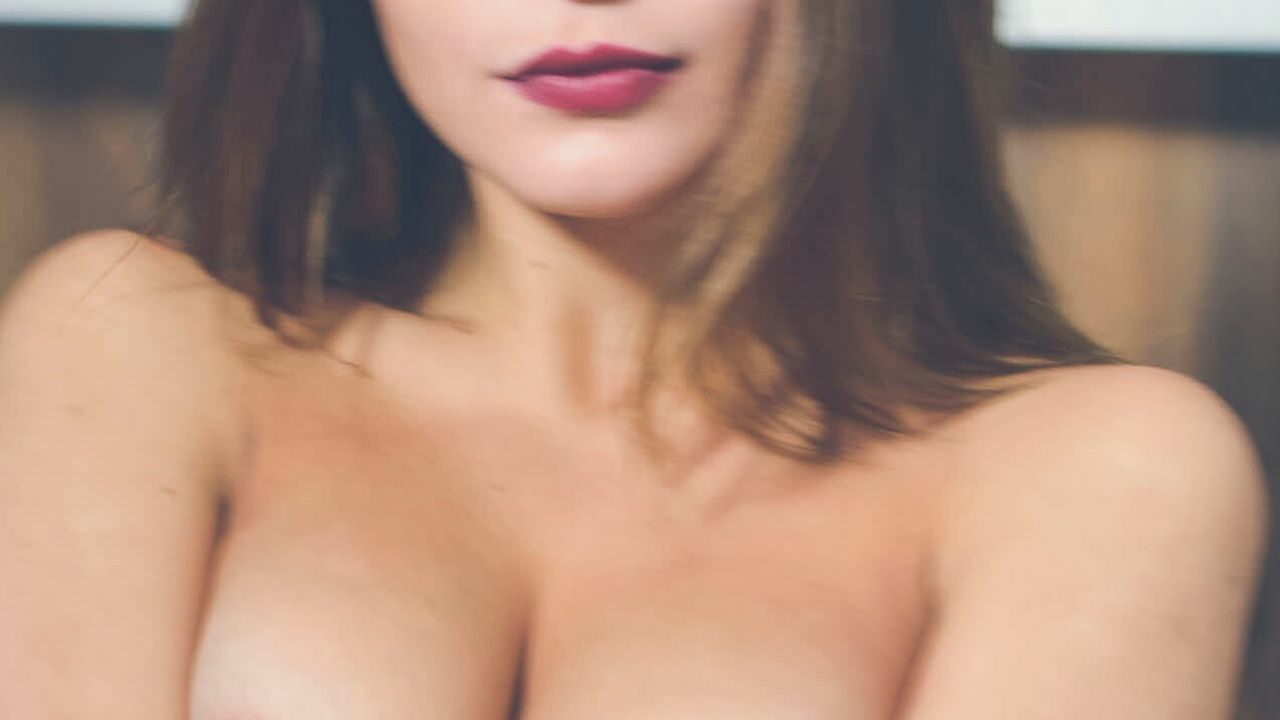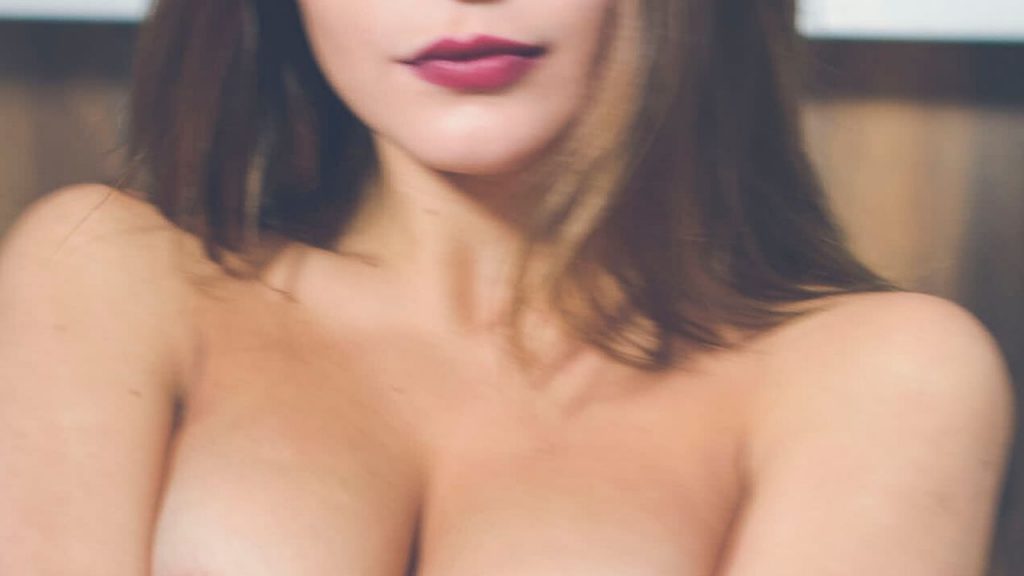 Then when of the most erotic things happened. When I had recovered from my insane throbbing orgasm Ryan asked me to help him cum with my mouth but as he did so he also looked at Aaron.
I got on my knees on the bed whilst he lay flat and Aaron looked on at us. I popped Ryan's co*k into my mouth, it tasted of my pu**y and I loved it. I bobbed up and down and licked around his head and shaft, I then took Aaron's hand and placed it around Ryan's co*k. He gently moved it up and down whilst I had the tip of his penis in my mouth.
Those few touches set Ryan off and he began cumming as myself and Aaron stimulated his shaft with our hands.
It was all so intense, we cleaned ourselves up and headed back down the party and we never really saw each other again.
I'm now a married mom with children and they will never know what happened in college.
Amy. xoxo
---
Update: If you want Amy's and her partner's nudes and stories, along with loads of other real couples, then join bitchtopia and access content too naughty for the public blog.