This was a complete accident.
My boyfriend and I have been together for over 3 years and we've talked about having kids together a few times, but we wanted to be free for a few more years before we tied ourselves together like that.
You know how it goes, you get carried away being horny and romanticizing life, and right before your very eyes your life can change but because you are horny none of it seems to matter until you get snapped back to reality? Well, that's exactly what happened to us.
Then We Planned A Romantic Trip To Paris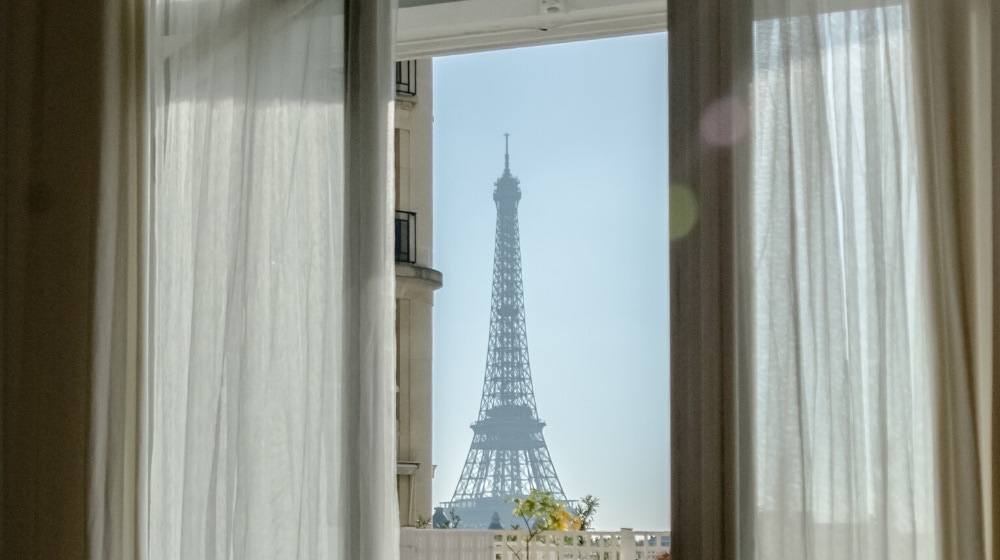 We had not traveled for ages so we wanted our first trip to be really romantic and it was a toss-up between Paris and Rome. We decided on Paris and booked an 8 day stay in a really nice hotel, which really made up for the lack of vacations we had been on this year.
We researched all of the best places to visit, eat and drink and as soon as we set foot off the plane we were in heaven and totally and utterly besotted by Paris and everything that it had to offer. The vibrant atmosphere, the smells, the architecture and everything in between made us complete fools for love and made us relax in a way we hadn't felt for a long time.
The Romance Got To Us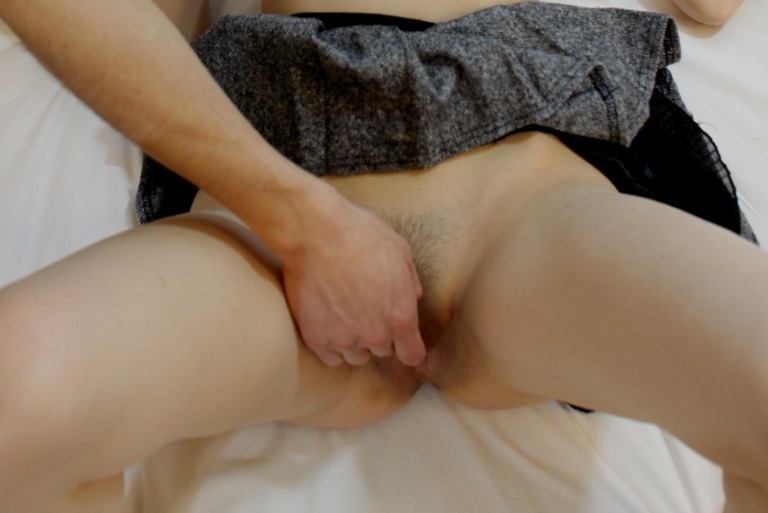 The romantic summer evenings, the delicious food, and the great sex we were having got to us, day two into our vacation over a candlelit dinner we brought up making our own family and the idea of begging for my boyfriend's cum and making our very own family made me really horny.
The idea swarmed my boyfriend too, he couldn't stop talking about how good it would feel to cum inside me with a purpose, to fill me with his seed, straight into my womb. We were so lost in the fantasy, completely engulfed in the idea of doing this, conceiving in Paris and having a seriously romantic moment that we would never forget.
That Was The Day I Stopped Birth Control
I just stopped. I didn't take my pill from that point. We decided to just see what would happen, completely lost in our own little fantasy. In hindsight, we both would have benefitted from roleplay, pretending to want to get pregnant and having me beg for my boyfriend's cum but we were too deep, too horny and to set on what a fabulous idea it was.
I know it was stupid to just stop taking my birth control but I didn't actually think it would do anything and I thought that because I had been taking it before that it would still protect me. I also thought not taking it really added something to our little fantasy and my boyfriend was super turned on by it.
The Sex In Paris Was Good, Maybe Too Good
Every morning and night we would fuck like rabbits, not really trying to get me pregnant, but on vacation, I'm so relaxed that it doesn't take much to get me horny and my man is the same. We would go out for breakfast, come back to the hotel and fuck, we would spend the day exploring, come back to our hotel room to get ready for dinner and fuck, we would head out for dinner and then fuck, it was non-stop and we were both impossible to satisfy.
He Told Me That My Pussy Felt Different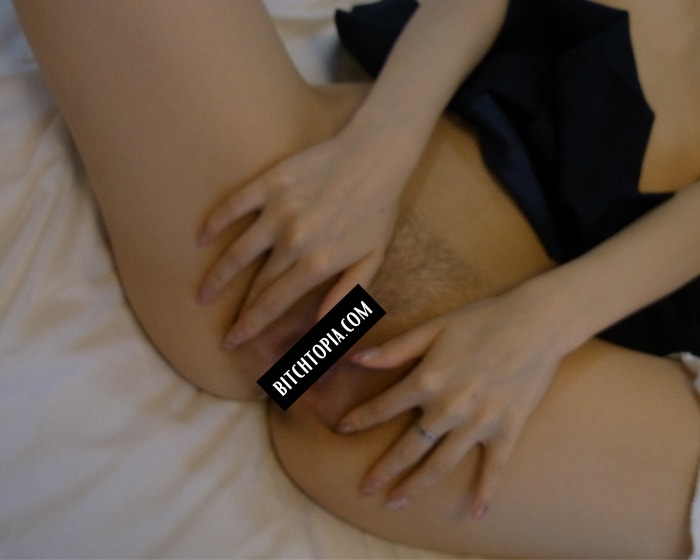 Once I stopped the pill my boyfriend said my pussy was wetter and warmer (I noticed this too) and he couldn't get enough of it. Once I was free from birth control it was as if his cock was being lured into my pussy even during the middle of the night.
I noticed my pussy had a different sensation to it, it was as if the wall linings had changed and everything felt warmer as if she was making herself irresistible to cock, which I guess is exactly what she wanted.
Although this feels so stupid to admit, I didn't really think of the implications of being off the pill, I was just reaping the benefits! A different feeling inside of my pussy, my boyfriend couldn't keep his hands off of me, and sex actually felt better even though it was already amazing before.
The Night He Impregnated Me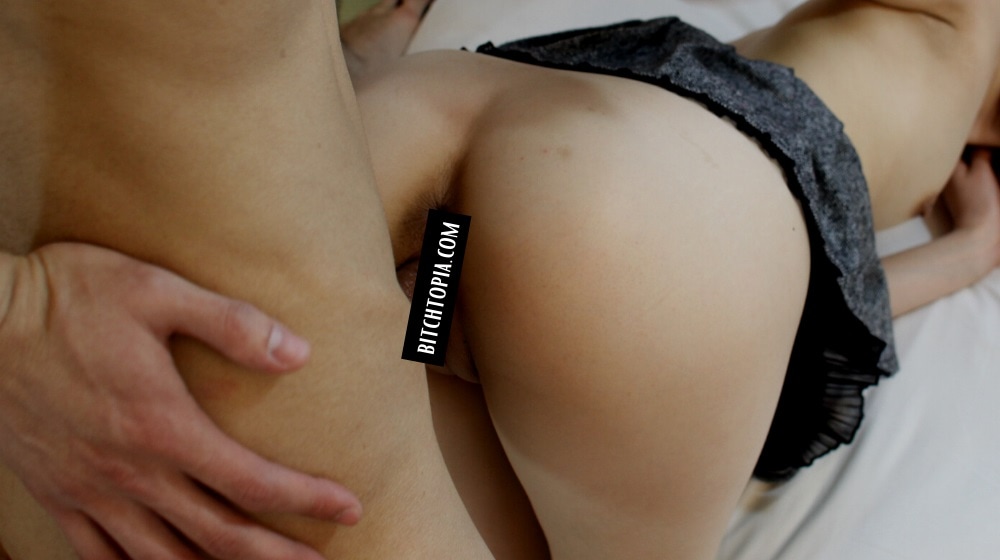 It could have been any of the nights that we had in Paris, but the one my body tells me it was, was the night before we were due to come home.
We had planned a beautiful day, we went sightseeing, shopping and ended it with a lovely walk, we were talking non-stop about the whole vacation and the attractive idea of wanting to move there and we doubled down on the idea of a family and bringing them up being bilingual in Paris.
We went back to our hotel to change for dinner and in a lust-filled passionate moment my boyfriend tried to knock me up, he told me that was what he was going to do it and I wanted it so badly. We were so lost inside of our own fantasy, just wanting this moment, not what it actually meant. I was so aroused to the point where I would have done anything to have him inside of me and he was so sexily present, just giving me so much attention, he made me cum a few times and then asked if I was ready for his cum to be put inside of my belly.
I was so ready for him, I could barely speak I was so excited. We had the most intense sex, it was filled with passion and desire for one another, and when he finished inside of me he just lay on top of me. I felt so loved and at this moment I just loved him so much. I scratched his hair and closed my eyes as he dozed off still inside of me and on top of me, it was a beautiful moment and both of us were so electrified with love and passion that the consequences never hit us. Until we got home.
Finding Out I He Got Me Pregnant
We got back home, back into our old routine and within two weeks I started noticing things were different with my body. I had forgotten to re-start taking the pill and so I got a pregnancy test and it turned out that I was pregnant. Not surprisingly after stopping the pill in Paris, I started ovulating a few days later and that would have been around the last night of our vacation which resulted in my pregnancy.
Despite our fantasy, getting back home and away from our love nest in Paris made me realize that it was in fact just a fantasy and just something that was turning us both on at the time, we didn't actually want a family just yet and now I was pregnant. Our kinky fantasy became a reality.
I Thought It Would Be Harder
I've been on the pill for years and thought it would be harder to get pregnant, I only came off to add a little bit of spice to our cum-fuelled fantasy and ended up actually impregnated.
We literally got so lucky that we managed to get a hole-in-one on the first try!
I'm also pretty happy that it happened in Paris in a beautiful hotel, it's such a nice memory something I think about a lot and now our offspring gets to know that their parents were very much in love when they were made and will carry around that name forever.
So, there you have it! Whoops.
Have you ever accidentally gotten pregnant during a fantasy?