My name is Emma and today I am doing a blog takeover, Jess has given me total control over my story and is allowing me to relay my version of events. I am so excited to jump into this story and share with you the time that I fu*ked a big black cock and boy, was it big.
*Before you read on I just wanted to tell you about my members-only area, it's crammed with erotic stories like this one except that are far more uncensored, with user-submitted pictures and videos. Can't wait to see you there.
How It All Started…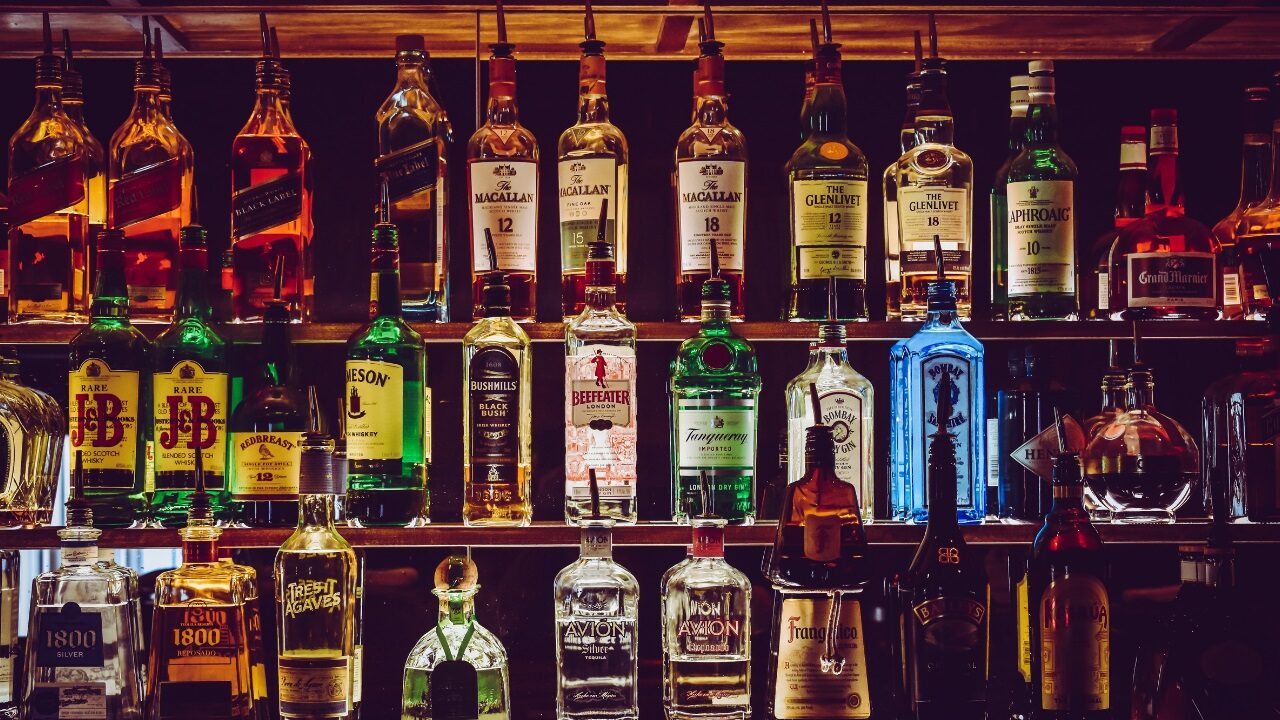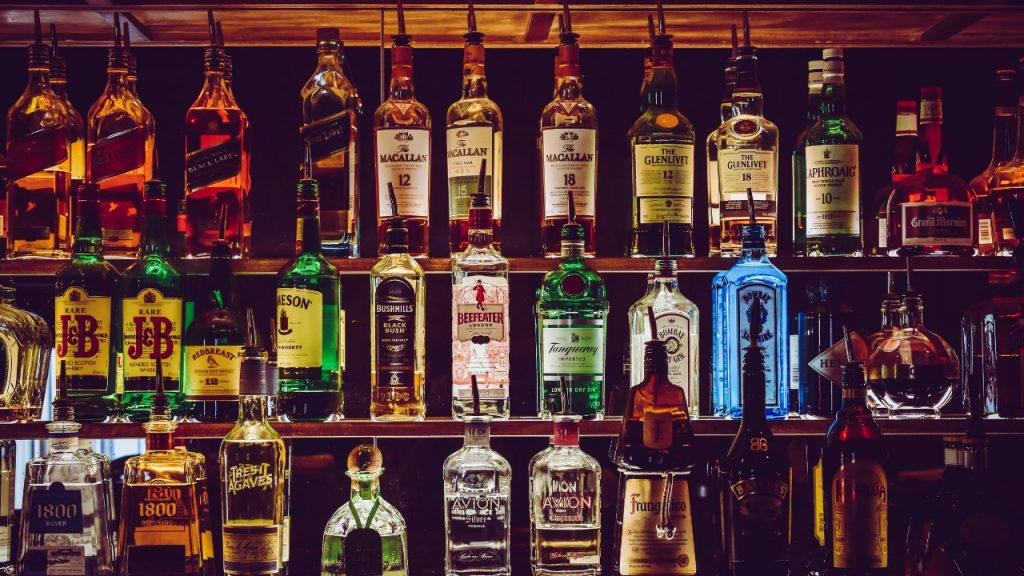 In my very early twenties, I loved going to clubs, it was a place I just let my hair down and let the music consume me. I would often head to the clubs in my town alone, it wasn't anything weird I just enjoyed the music and I enjoyed dancing.
I won't lie, I did hook up with guys sometimes. They would approach me at the right time and we would fu*k in the toilets or sometimes head back to either of our apartments. I enjoyed it, they enjoyed it, I came and they came so both of us always got something from the deal.
However, one night in one of my favorite clubs I was approached by one of the most handsome men I had ever seen. He was way over 6'5 tall, he had an athletic build, he had amazing dark skin and he was charming. I was wearing my favorite tight red faux leather dress, black heels and for the first time in a while, I wasn't alone, I was with my friend sitting at the bar when he came up to me.
He put his large hand on my the small of my back and engaged me in small talk, my friend was otherwise engaged with another man at the bar so he pulled up a stool and we kept the conversation light and friendly.
He had the most magnificent stare, his eyes undressed me as they looked over my body. I was hugely turned on, I had never been with anyone like him before and I was so intrigued. He bought my drinks and we even danced a little before sitting down again and talking. My friend had gone home with the man she met, that was inevitable and now it was just me and this man.
He asked if I wanted to come back to his, he said everyone had drunk too much and everyone around us was getting so loud. I agreed and we hoped in a cab and headed back to his place. I wasn't nervous and I know this can be dangerous but he was such a sweet and charming guy.
His apartment was huge, much better than mine. There was no clutter, no mess and it had an almost sterile vibe about it but in a good way.
We sat down on the couch together, my faux red leather dress showing every single curve on my body. I wasn't wearing any underwear, no bra and I wondered if he had noticed.
He Made The First Move…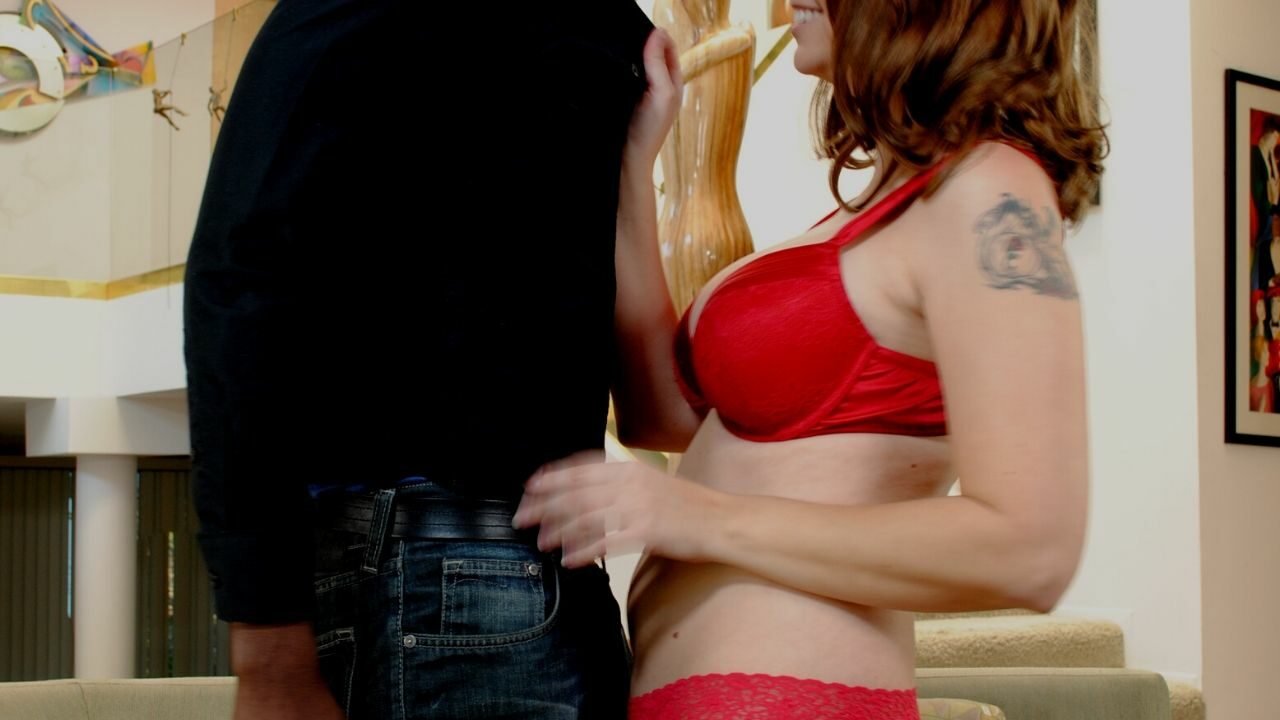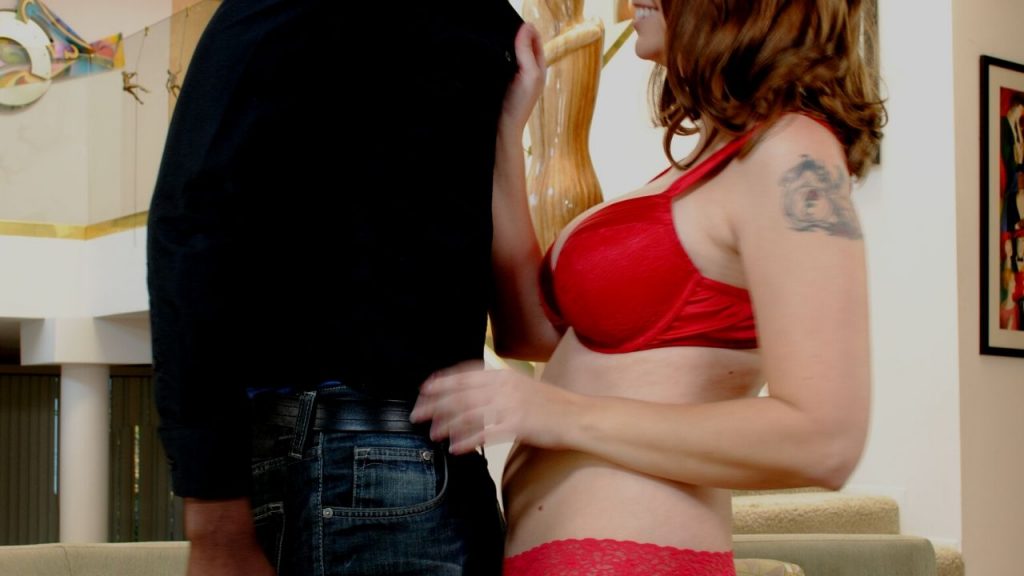 Sitting on the couch he handed me a small glass of whiskey, I loved whiskey and there was something so intriguing about this, most men just wanted to fu*k and leave, this man wanted to please me.
He put his hand on my knee and asked me a few questions before moving closer to me and pulling my head into his and kissing me. His lips were so sweet and tender, he knew exactly what he was doing. He slid his other hand up my red dress and found I wasn't wearing any panties, I could feel him smiling until he whispered in my ear and told me how naughty I was.
He kept on making his hand travel up as his fingers lingered around my pu**y. He eventually picked me up and carried me into his bedroom, he was so big compared to me.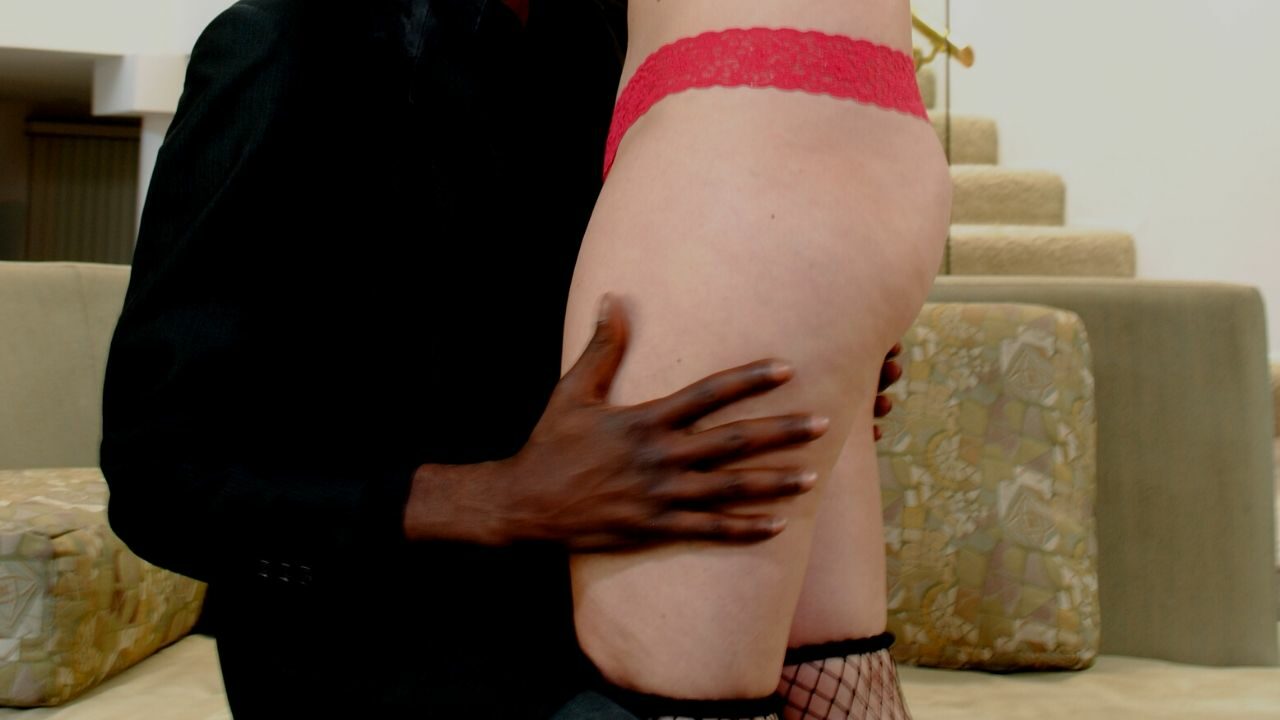 He gently placed me on his huge bed and unpeeled the straps of my dress, exposing my milky white breasts, my perky red nipples exposing themselves to him. He was so soft and gentle, he caressed my body and took in every single inch with his eyes, it was so erotic and he made me feel like the most amazing thing he had ever seen.
I was totally naked on his bed, he was on top of it and I pulled his shirt over his head, exposing his torso to me, he had a beautiful body, abs that stuck out, a pert chest and arm muscles to die for. He looked as if he could crush me but his gentle touch was such a contrast to his intimidating body.
We kissed so passionately, as we ran our hands along one another's bodies. He rolled onto his back, bringing me up on top of him. I straddled him and unzipped his trousers, he pulled them down and exposed his huge black co*k. It was the biggest dick I had ever seen, it was so beautiful and his dark skin looked amazing, it was exaggerated more by my very white skin, our two bodies moulded together was like looking at an erotic painting.
He Loved Me In Cowgirl…
I was so wet but he asked me to put my fingers inside myself as I sat on top of him, I had never done that before but it felt quite liberating, he watched me as I inserted my manicured fingers inside of my dripping wet pu**y. I started to groan as I began dripping onto his body. He asked me to then sit up a little as he guided his big black cock inside of me, the tip went in just fine but getting the rest of him in was a bit of a tight squeeze.
I was so tight in comparison to his large cock, we had to ease his cock in so slowly but when it was in and he reached the very end of me I was in utter ecstasy.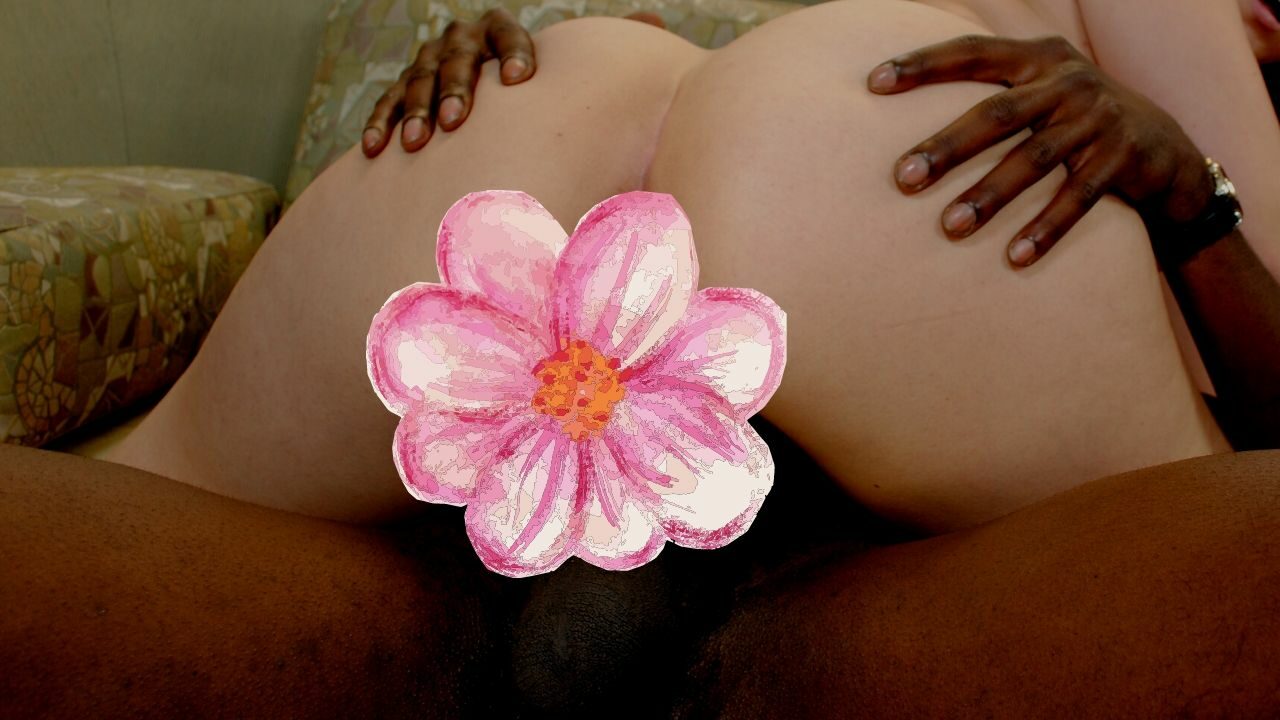 I was so white and milky and he was so dark that as I gently bounced onto of him I was in not just physical but visual heaven.
I went to move off of him and into another position but he told me that he loved cowgirl, seeing my body bounce up and down was one of his favorite things. So we started off slowly, I went slowly as I moved up and down his large cock but it all got too much and we both thrust as fast as we could. I was screaming, his balls made a slapping noise as they bounced against me. We were both sweating and moaning.
I kept looking down and seeing his big black cock slipping into my tight white pu**y was making me even hornier. I wanted to please him so badly, I wanted this to be one of the best rides of his life.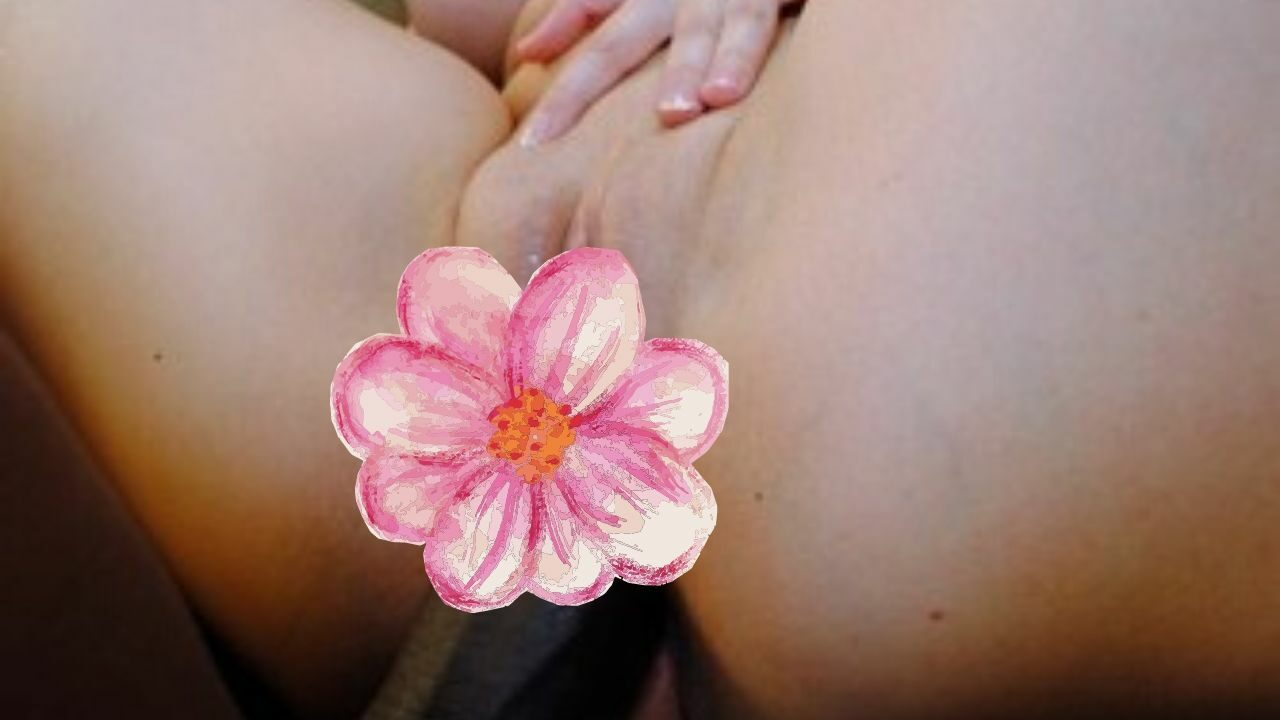 He moved his big hand around to my ass and I bent slightly down so that he could find my asshole, he slipped one of his large fingers into my ass and moaned out in pleasure. I had done anal before but I didn't think I could take his large black cock so one of his big fingers would do just fine. He slipped in and out of ass as well as keeping an amazing rhythm in my pu**y.
Eventually, he moved both off his hands to my knees as I lent back and pulled his cock almost all the way out of my pussy and all the way back in, he moved his head back and told me he was going to cum. I slipped his cock out of me and got my knees as he stood up and towered above me. I took his huge beautiful black cock into my mouth and took it as far down my throat as possible, licking and sucking as I did so. He took my head in his hands but he was never forceful he just guided me down his big cock and off again.
He suddenly pulled me off his cock and started to cum all over my perky white tits, his warm jizz went everywhere, I was coated in his beautiful cum. Once he was done he looked at me and he smiled, asking if I wanted to join him in the shower.
We walked into his ensuite and what happened next was very unexpected.
He Made Me Cum So Hard…
He took my hand and turned on the warm water, we both stood under the waterfall of water, washing in the process. He then did something that took me by surprise. He got on to his knees and parted my legs, I was still so horny and when we were fu*king I was on the verge of an orgasm.
He dipped his pink tongue into my tight vagina and licked at my clit like it was his job. He also inserted one of his dark fingers into me and brought me to an insane orgasm as I stood under the warm water of his shower. I had never cum inside a shower before and I had certainly never come standing up.
My cum was all over his mouth as I trembled and sighed.
He stood up and kissed me on the lips so that I could taste my own my pu**y.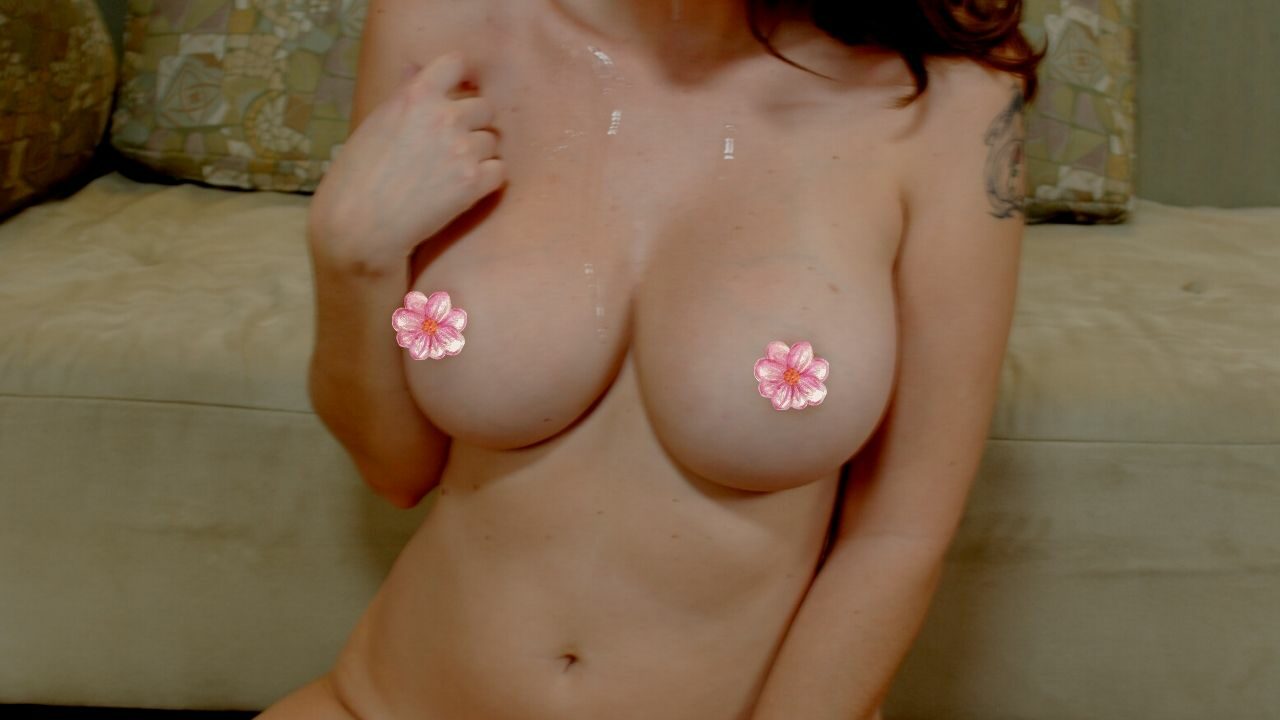 We finished showering, we got dressed and we talked as we finished our drinks. I then just got up and left, I didn't want to stay the night.
I walked home, my pu**y ached in a good way and my friend still wasn't back yet. I never saw him again and I did look for him, I went to that club for weeks after just hoping I could fu*k him again but he never appeared.
Gorgeous dark man, if you ever read this just know you were incredible.
Emma.