I think that I may have reached my peak and I don't think that I'll ever have a better sex story than this. When it all took place I had just broken up with my boyfriend because he called me fat and ugly in front of his friends. It was really rude and hurt my feelings, I had enough of him and to his shock, I broke up with him there and then which he totally deserved and was something I should have done long before.
We were all about to go on a night out together and after I broke up with him on the spot he then tried to have me banned from the friend group and tried to turn everyone against me but luckily for me, his friends and my friends took my side and we all went out. He was so mad that they wouldn't take his side and he left in a rage. As soon as he was gone the energy seemed to get better, he was such a dark cloud on everyone and him leaving that night was such a breath of fresh air for us all.
Once He Was Gone The Truth Come Out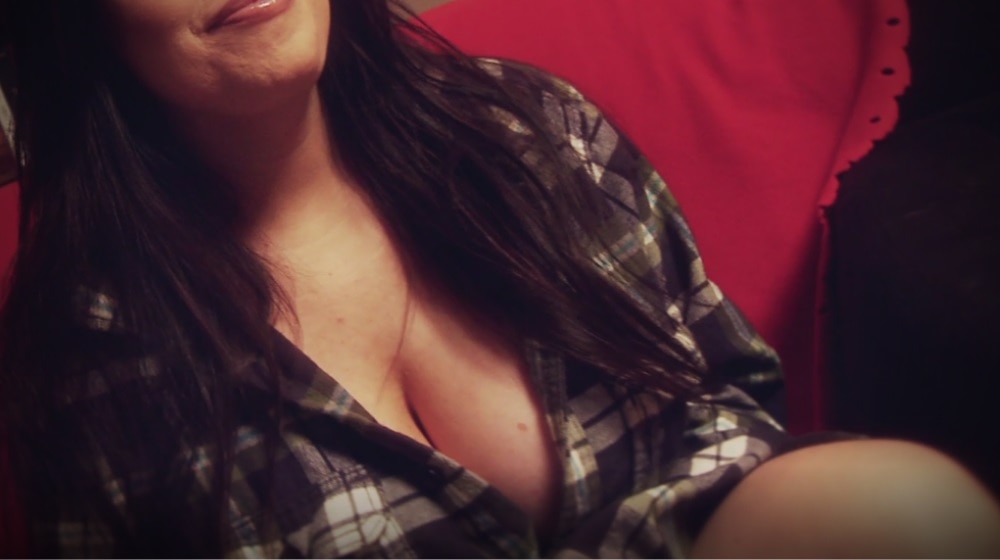 His friends told me how out of order he was and he asked if I was okay, one friend, in particular, was particularly attentive to me and clearly felt bad for how much of a douche my ex was. Now I always thought this friend was hot, but there was a part of me that was in revenge mode.
I may have told him he was really sexy and maybe I then did the same to his other friend. It was the truth, I did find them really hot and great guys but I also did want to cause my ex even more pain. I thought to myself, it was my night, fuck my ex. The only problem was I had nowhere to go because I had been staying at my now ex-boyfriend's house and his two friends who I was showering in compliments happen to be roommates and they offered me one of their beds.
I Took Them Up On That Offer
I accepted their offer of staying at their place and now flirting with them was a fun game to me. I was actually flirting with both of them, being a complete slut, but also doing it because you only live once and I was so elated at not being with my ex anymore. They were great guys and we all spent a lot of time together that night, all of our friends just dancing and having fun. We were all super flirty and I detected that they were both trying to seduce me but what actually happened I could never have planned.
I Didn't Think I'd Fuck Both Of Them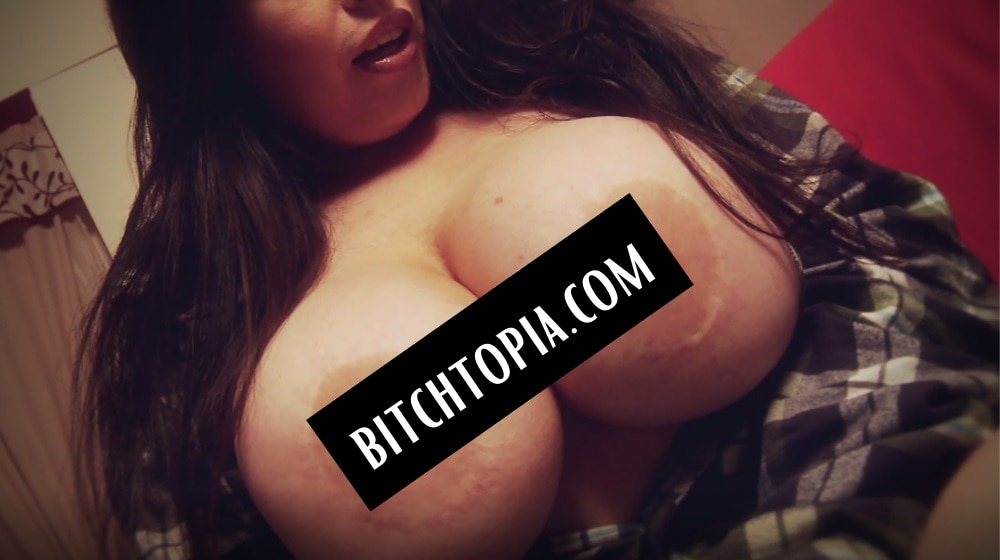 We left our friends at the bar and we headed back to their place, nobody thought anything of it as we left but as soon as we got into the taxi I began making out with Robert, it felt electric and I knew I wanted to fuck him that night, what I didn't expect however was Elijah's hands running up my thigh and squeezing it. I moaned softly, the taxi driver must have thought I was a total slut. Elijah looked out of the window as his hand rested on my thick thigh and Robert's tongue danced with mine.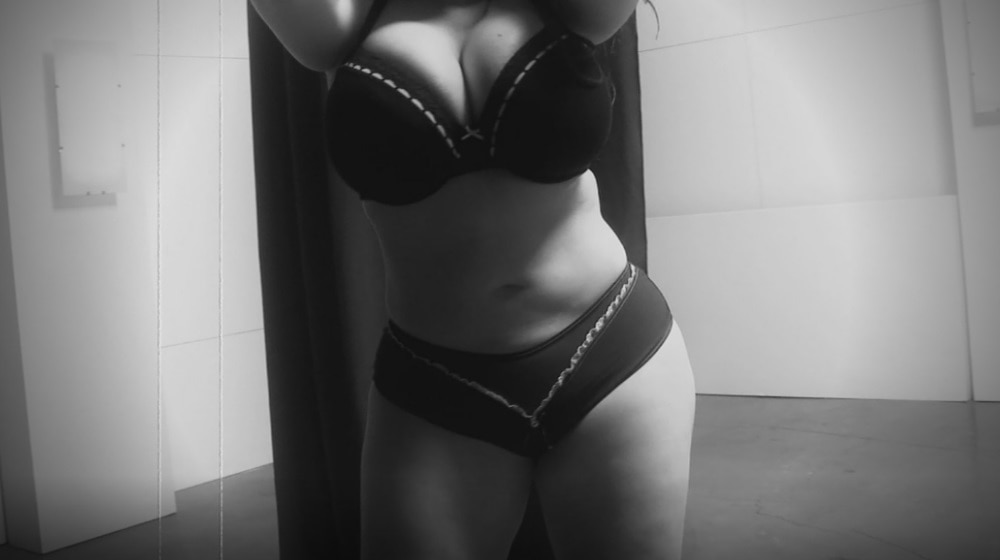 I slowly moved my hand and put it over Elijahs and softly pulled it further up my thigh so that his fingertips were practically touching my panties. My pussy throbbed with the desire to be touched, Elijah's fingers hovered over the material and I turned to him and we began making out now too as Robert kissed my neck.
His fingers brushed against the outside of my panties whenever we would go over a bump and it felt amazing, combined with Robert's lips sucking and kissing my bare sensitive neck, I was having a system overload of desire and all I wanted was to get back to their place and fuck these two gentlemen.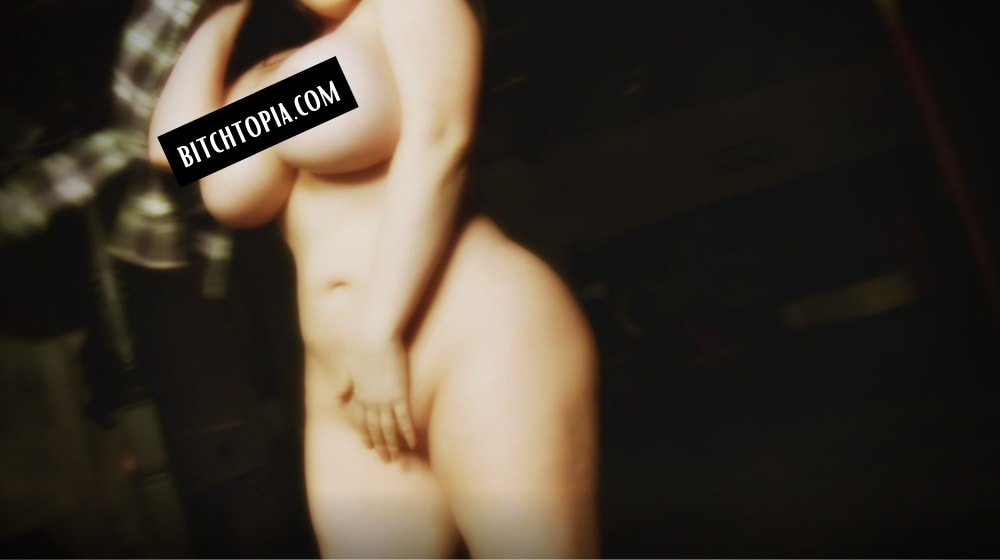 It felt surreal, to go from being called horrible things by my then-boyfriend to having two guys lust over me and want me so badly. I had never felt an urge like it and as soon as the taxi stopped I was snapped out of my trance momentarily as we got inside and that's when I turned into a complete slut and these two men knew they could have me however they wanted me.
I Gave Every Part Of Myself To Them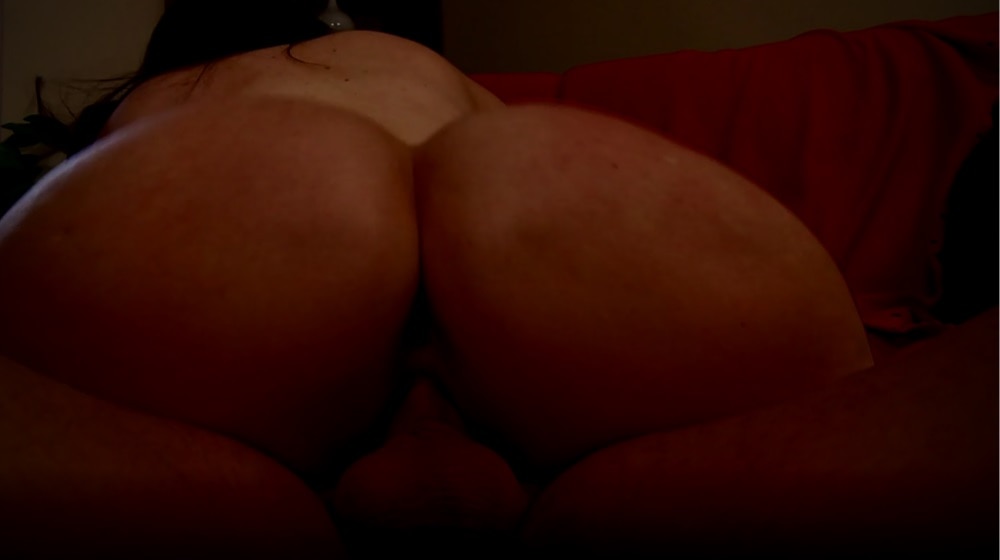 We got into their place and instantly they took me to one of their beds and I started making out with Robert again, I was flat on my back and I felt Elijah spreading my legs, pulling down my panties, and going down on me.
I got Robert's cock out and started playing with it (his cock was nice, it was pretty small, but it was rock hard), all whilst Elijah went down on me and he was so good at eating me out, I could have just left him there all night. He was better at female pleasure than my ex ever was and it's safe to say I have never ever managed to reach an orgasm so quickly.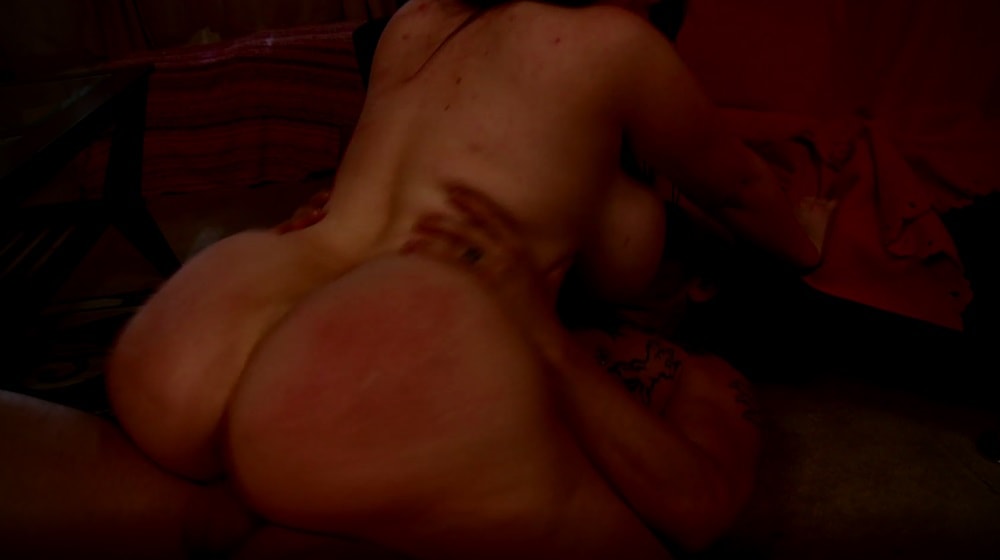 I came so hard but I wanted to show these boys just how grateful I was for them and so I began giving Robert a sloppy blowjob. He loved it, he ran his fingers through my hair and stroked my head softly as I hungrily took his cock down my throat.
I was still lay with my legs open and I felt Elijah rubbing his cock against my opening, I nodded and he slowly slid himself inside of me, I hadn't seen his cock at this point, but fuck did I feel it when he went inside of tight slit, he was the first big cock I'd ever had and I never thought I would be able to take something so big, but I was so wet and turned on that it was so easy.
I just kept on sucking on Robert's cock, whilst Elijah was inside of me. It felt so primal and so natural having two guys inside of me at once, it felt as if my body was just in a constant state of orgasm, I came so many times with them both using me like that.
I even surprised myself when Elijah started playing with my ass, I was so wet he just pushed his thumb gently inside. I have never really done much butt stuff, actually, I've only ever touched it on my own, but at the moment everything felt so good and I bucked and moaned with all three of my holes all taken up like that.
They Switched Places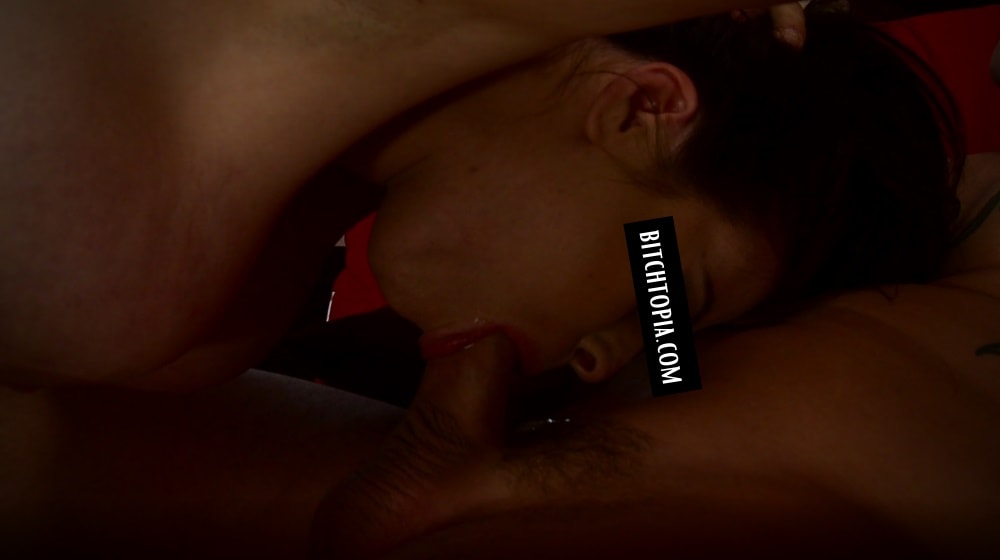 Elijah and Robert switched places and I got onto my front so that I could see Elijah's cock, I was excited to see the size of what had been going inside of me. It was amazing, I have no idea about inches, but I could put my two hands together and give him a handjob with little room left, it was also nice knowing why my boyfriend was always so insecure around this particular friend. My ex had nothing on this man's cock or tongue for that matter.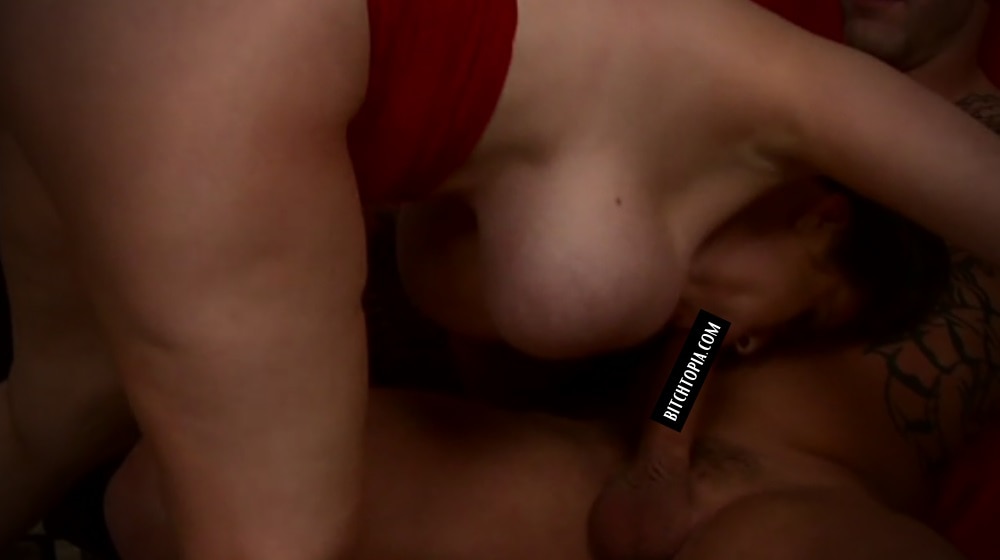 I sucked and licked his big cock, while his friend was inside me. It was so hot feeling the contrast in size. Robert fucked my pussy with such great rhythm, he was in tune with my body, and mine completely succumbed to his. Robert was close to cumming and so then went down on me while I sucked Elijah's cock, it was so hot knowing he was eating out where another guy and himself had just been. It felt so sensitive and so good, I was making noises I didn't know was possible to make!
They Tried To Go Inside Both Holes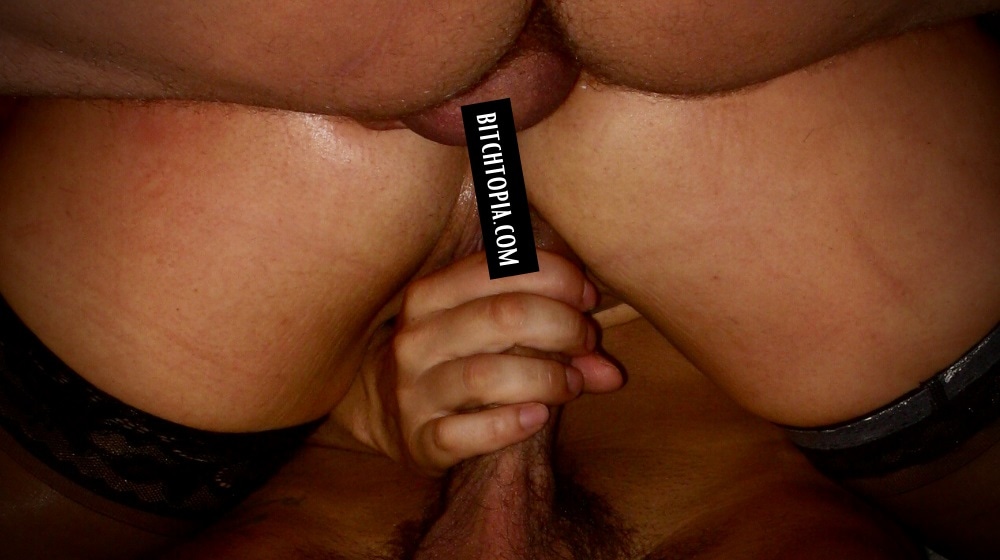 Elijah pulled me out of his mouth and up to his lips, Robert was pushing his cock against my asshole and bucked against him desperate for him to go inside. He finally did, making me gasp for breath, I had never had my ass fucked before. Elijah then slid his cock into my pussy and although Robert kept slipping out of my butt because his cock was a little smaller it was still the hottest thing I have ever been a part of.
While they were both inside of my two holes, stretching me out and making me scream with delight, Robert accidentally came, a thick load right into my ass, and Elijah (with the bigger member) just continued fucking me, while Robert lay down next to us and played with my big juicy breasts, sucking and kissing them while his friend fucked me hard.
Elijah came deep into my pussy and afterward, we had a little rest and before long whilst I lay in the middle of them, they both put their hands on my thighs and slowly started working their way up to my swollen pussy, one massaged my clit while the other fingered me, all while I switched between kissing each guy.
It wasn't long before Robert, entered me again and we went for round two. There was lots of noise, lots of wetness, lots of cum and squirt and it's safe to say we didn't get any sleep that night, we just fucked and came, all of us exhausted of every last drop of cum that we had.
I Have Dreamt About This Night Every Day Since
The upside of having my boyfriend (at the time) insult my weight and looks and shame me like that, is that I got to have a thrilling night with his friends, the type of night that happens once in a lifetime and sometimes never to some people. The sex we three had was like nothing I had ever even experienced with my ex, even down to the orgasms, I came more times in that night than I had in months with my ex.
Ever since it happened I have dreamt about it happening with them again. There's something so special about having two guys who you know and trust in you at the same time and all having so much fun and pleasure together. I have no doubt next weekend they will ask me to stay at their place again.