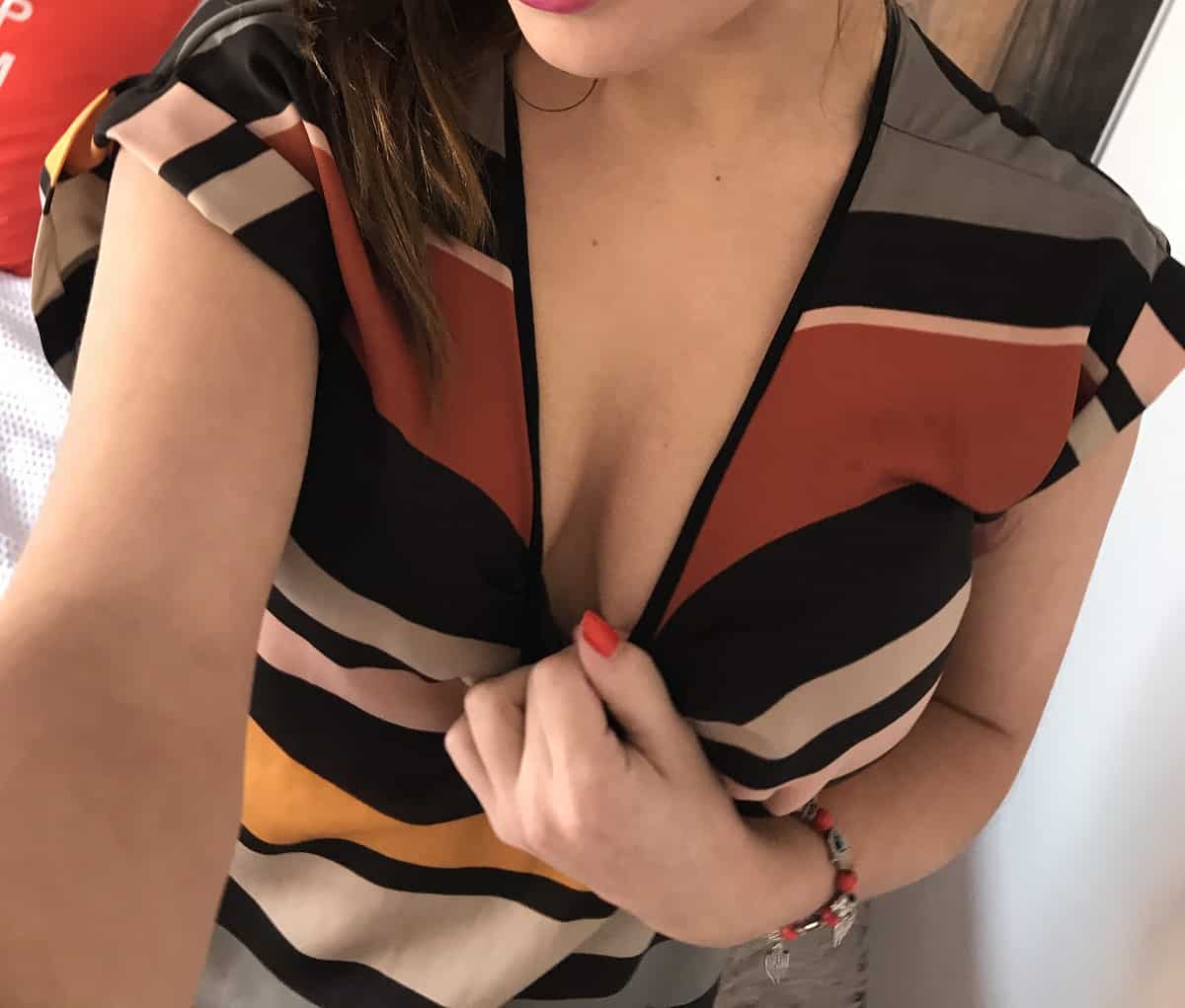 For absolute privacy and discretion, I am going to go by the name of 'A', Jess (the owner of this blog) has given me the keys and is letting me write down my memories and share them with you.
This is about the time I attended an amateur sex party, something I haven't shared with any partner and something I will probably only every write here and never look back at. I hope you enjoy!
---
Update: I have loads of stories and explicit pictures too naughty for this blog, sign up to bitchtopia if you want to see them.
---
How I Ended Up At An Amateur Sex Party…
My friend 'G' was a bit of a wild child, she enjoyed a lot of casual sex and frequently visited burlesque bars. She knew lots of interesting people, unlike me who kept my friend group very small.
'G' would go out and wave at most people we walked by in the street, she knew them all and she loved the attention.
G and I were heading abroad for a girls week vacation in Tenerife (we are from Europe), it was going to be a week of laughter, alcohol and hopefully some male attention. We were so excited about this vacation it's all we could talk about for weeks.
The day finally came and we jetted off for a warm summer's vacation, we had bought brand new clothes, new accessories and new bikinis just for this trip and as soon as we arrived at our hotel we got changed into our bikinis and headed down to the hotel pool which was filled with all sorts of people.
We instantly started to mingle with people in the hotel pool bar and I left G with a nice young couple from Sweden whilst I went and found a quiet sunbed to relax on. I felt amazing in my bikini, men were checking me out and I definitely was bringing on the attention by loosening my straps and smiling at men as they walked by.
We were about two days into our girls holiday when 'G' mentioned a party, she said it was for all sorts of people but they definitely encouraged women to attend and you can get naked if you want too. She was looking at me intently when I realised what kind of party she was insinuating that we attend, G wanted us to go to a sex party.
I wasn't sure, I had never been to anything like that before and I actually hadn't had them much sex before but I agreed to it and I found myself heading to a sex party in Tenerife.
The Night Of The Amateur Sex Party…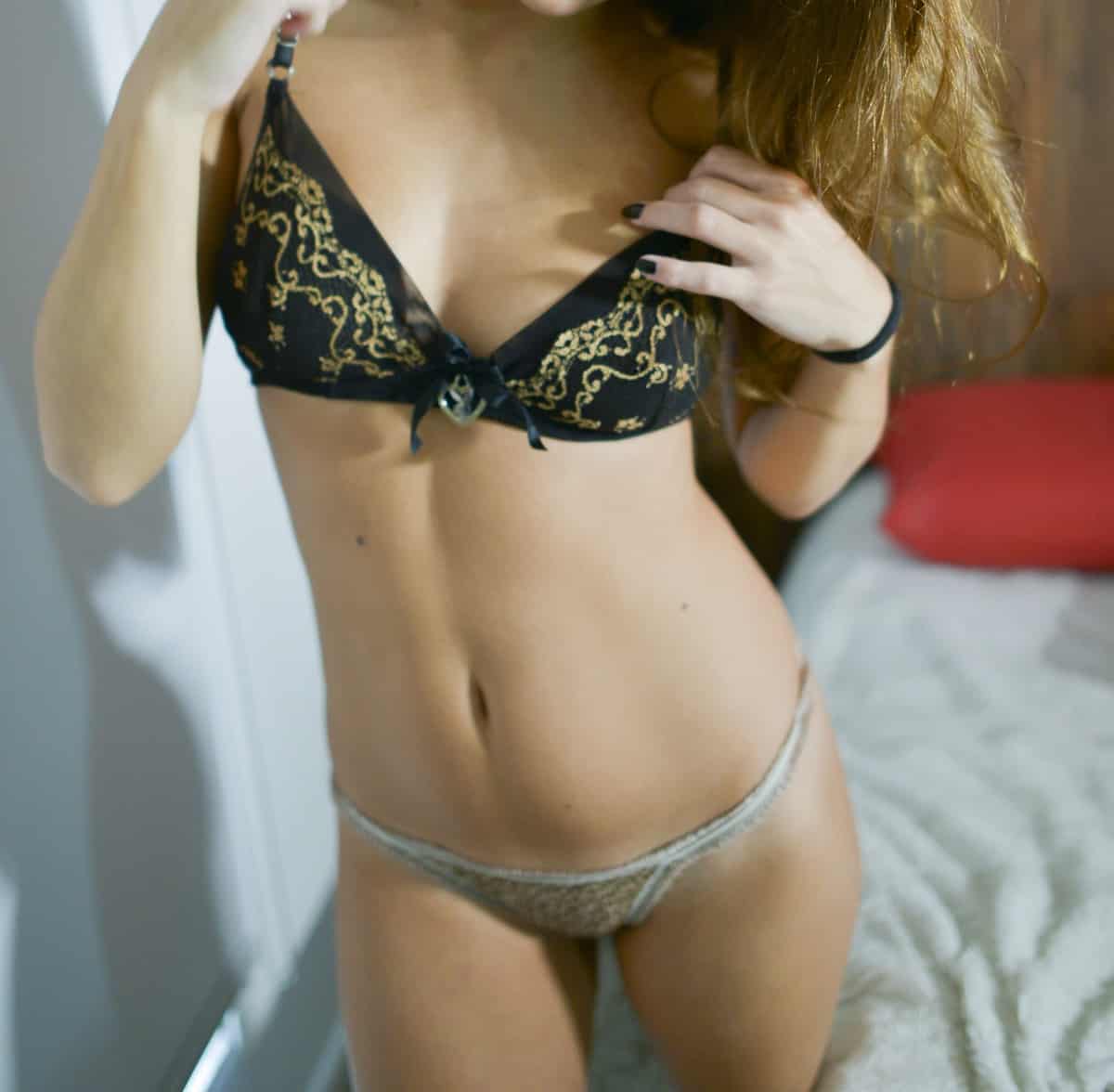 G and I were freshly waxed before we came on holiday which I was really glad about on the night of the party. I was really nervous about the party, I was wearing my small black skirt and a white t-shirt which showed off my sun-kissed tan. G was wearing a red dress that made her small petite figure stand out. We both wore black wedges and we both had our hair and makeup done to perfection, we spent hours getting ready for this party.
I told G that I was just going to watch other people and mingle, I didn't want to have sex. She told me I would probably change my mind but I laughed at her and said I most definitely wouldn't be changing my mind. It had come out earlier that day that the reason we were even attending this sex party was that the man who had invited her was drop dead gorgeous and she was besotted by him.
The party was housed inside a huge villa outside of the main strip, we got a taxi there and when we arrived we were both silent as we took in this huge building. The outside was lit by cute warm lighting and the huge iron gates were open, allowing lots of cars to park on the driveway.
We linked arms and we headed to the front door, we could hear lots of people talking and music being played. G knocked and the door swung open, we gave the doorman our pink invitations and he smiled at us as he beckoned us in. Everyone we saw was really dressed up, I was so glad we made so much effort. We saw a man in a suit making out with a woman in black lingerie on the stairs, I kept on staring at them until G snapped at me and pulled me outside with her.
The pool had two people making out in it and as I watched another two people joined them. I didn't think it would get much wilder than this but boy was I wrong.
I Wasn't Going To F*ck Anyone…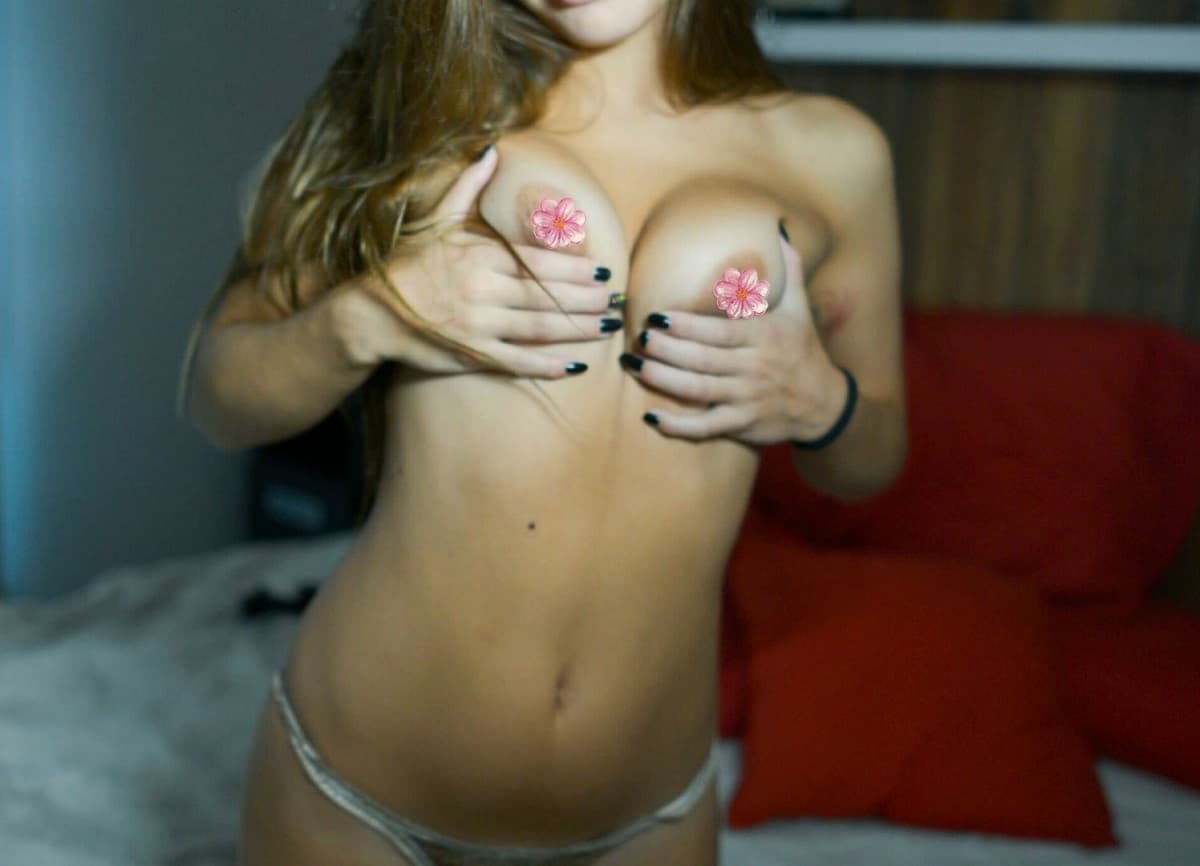 G left me once she found the man who had invited her. He had taken G by the arm and led her to an outside sun mattress, I didn't mind, I wanted to look around anyway.
I stood in the corner of the sitting room for quite some time, just watching as people mingled and touched one another, nothing too wild was happening it was just heavy petting. I was approached a few times but told them all I wanted to be alone.
As the time passed I saw the heavy petting turn into VERY heavy petting. I watched as a man gently slid off a woman's panties and fingered her right there on the couch and then another woman joined them and she took over, fingering this woman whilst the man touched himself.
I moved out of that room and headed upstairs, I was feeling quite horny seeing all of the sex and foreplay going on around me. I passed a room of about 10 people all of whom were f*cking, a girl motioned for me to join them but I just smiled and shook my head.
I went into a room that had a large window that looked out and over the pool, this room was empty and it had a large bed in it. I stood at this window just watching the party below, I could just make out G sitting with four men, they were totally captured by her personality and her beautiful body, she was animatedly telling them a story and they looked as if they were hanging onto her every word.
I was startled as a man came in the room behind me, he was tall and spoke with an English accent. I suddenly felt as if I was missing out and I directly asked him if he wanted to make out and he did. We moved to the bed and we lay next to one another, peeling off one another's clothes. His accent was driving me wild, he would whisper the dirtiest things into my ear.
He kissed my neck as he moved his hand to my pu**y and pulled up my black skirt, I moved my head so that I could see the people outside, it was thrilling to know people could see me. He went down on me and then thrust himself into me, it felt amazing. He was gentle but he knew exactly what he was doing, he was pushing against my g-spot with such vigour and precision that it was hard to not lose control, I was desperately trying to suppress my moans. That was until the door opened and another man came in and watched us, sipping his drink and then pulling out his c*ck and touching himself as he watched us. It was such an insane feeling, I got onto all fours and this English man f*cked me hard in this position. As I started to cum the man watching us started touching himself even more quickly, he was masturbating to us and I was loving it.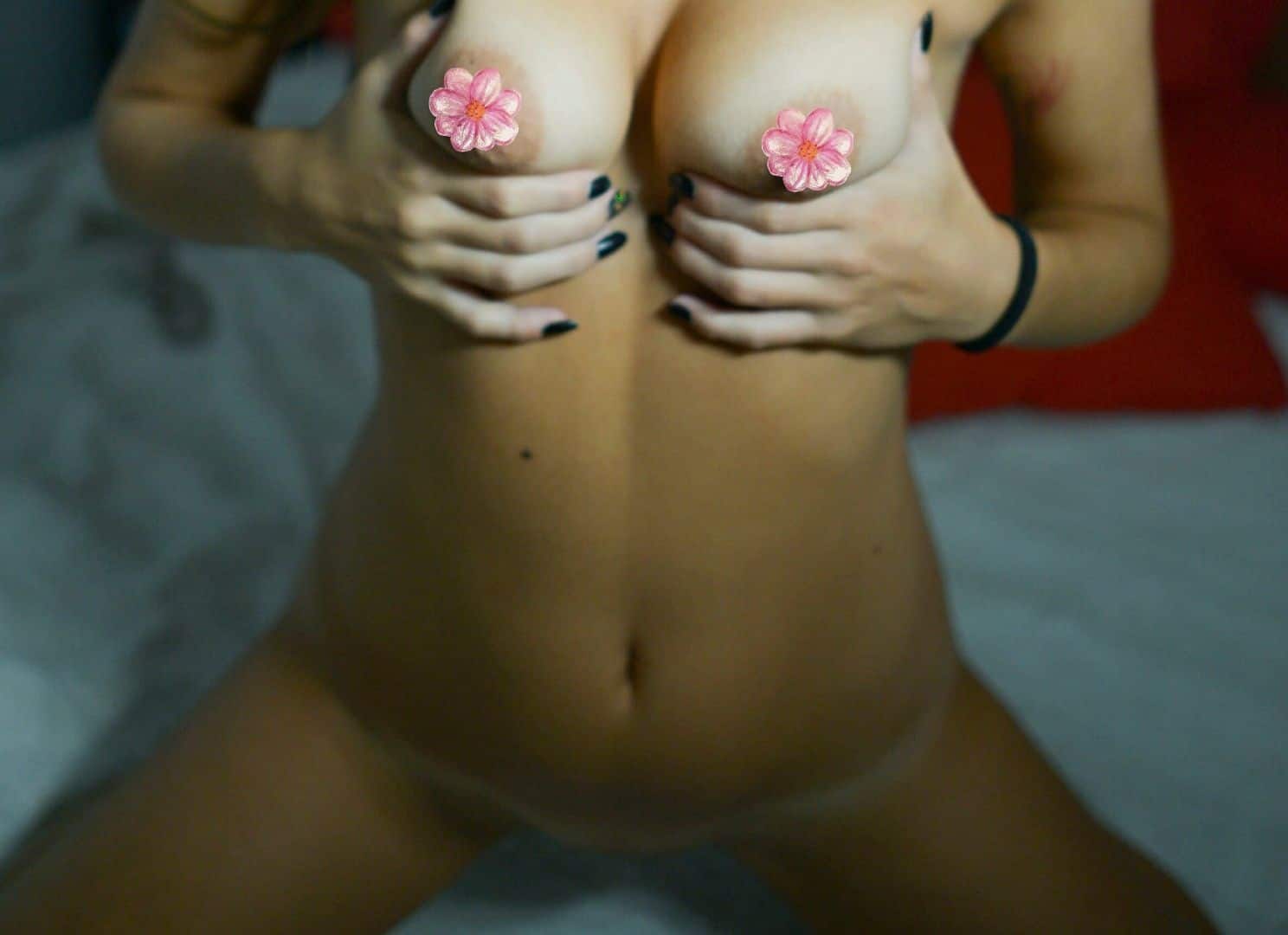 The English man came inside of me and I flipped over and kissed him on the lips before leaving the room.
As I left the room and headed down the hallway I watched as four guys brought one girl to orgasm, she was totally naked and squirming from such intense stimulation, she came so hard and the guys who were touching her were rock hard, it was a totally erotic scene.
I went back out the pool and I watched as the cute couple I had seen earlier were now swapping with another cute couple. Both girls were riding the opposite partners, bouncing up and down as fast as they could. Men and women surrounded them watching them as they fu*ked and swapped partners. The girls made out with one another as they were riding the opposite boyfriend, touching each other's breasts as they did so.
I kept on walking past this scene and looked back up at the window I was previously in and on the bed I could see the English man with two women, older than me, who were both going down on him and pinching at their nipples.
I smiled.
Finally, I reached the mattress where I last saw G and there she was, totally naked, her petite body covered in sweat. She had the guy who had invited us in her pu**y, his friend in her mouth and another guy playing with her clit. She looked so hot, the whole scene was one I will never forget. The guy in her pu**y was fu*king her so hard but she was loving it, the harder he thrust into her the deeper she would suck the other guys co*k. Her p*ssy was gushing with juices as the third guy played with her clit. Two other men surrounded her, totally naked, touching themselves to her.
Her breasts moved up and down as the guy who invited us kept up the speed, it obviously felt amazing as she was moaning so loudly that you could hear it even with a dick in her mouth.
A girl came up next to me and told me she was so horny, I turned to her and we started making out. She cupped my breasts and I traced the outline of her pu**y through her bikini bottoms, she was a redhead, gorgeous and way more experienced at this whole lesbian experience than me. We lay back on one of the soft beds that were outside. We were lost in the moment, touching one another, I pulled her breasts from her bikini top, they were large and matched her whole physique. I went down on her and although I had no idea what I was doing, I did what I thought I would like and she was moaning as I did it.
A man then came up behind me and asked if he could join in and I nodded, he pulled up my black skirt and started eating out my ass and pu**y, then he slipped himself inside of me and began thrusting slowly at first and then building up to a quick pace. More people watched us and I found a new kink, that I loved to be watched during sex, it gave me a thrill and made me want to perform.
I came all over this mans dick, the redhead moved her redhead pu**y from my mouth and she kissed me on the lips as she moved over his dick, he almost instantly came as he went inside her ass, I watched them and then kissed them both before getting up and leaving.
G was now dressed and very sweaty, we took a quick walk around the party, we had been there for hours and decided it was time to head back to our hotel.